Awards season is over, international fashion weeks are afoot–all good reasons to get the heck out of Los Angeles. A dazzling amount of celebs passed through the gates of LAX last week, and the airport paparazzi were definitely working some serious overtime hours. Say goodbye to several of these sophisticated celebs, because they certainly won't be resurfacing until next November. And say a boisterous hello to others, because they were probably hoping you wouldn't recognize them. We see you, Blac Chyna.
Here she is, at LAX, as promised. Frankly, I'm curious how they knew it was her. This is a pretty good deep cover game for Blac Chyna, if it is, in fact, Blac Chyna. She's carrying a sleek n' chic new Givenchy Antigona.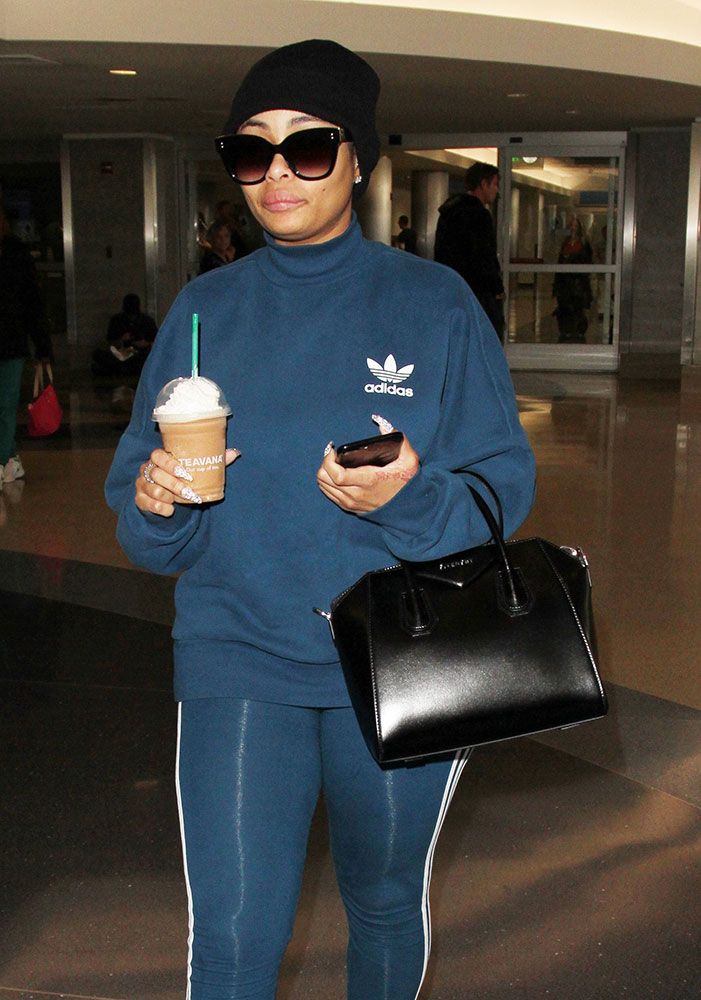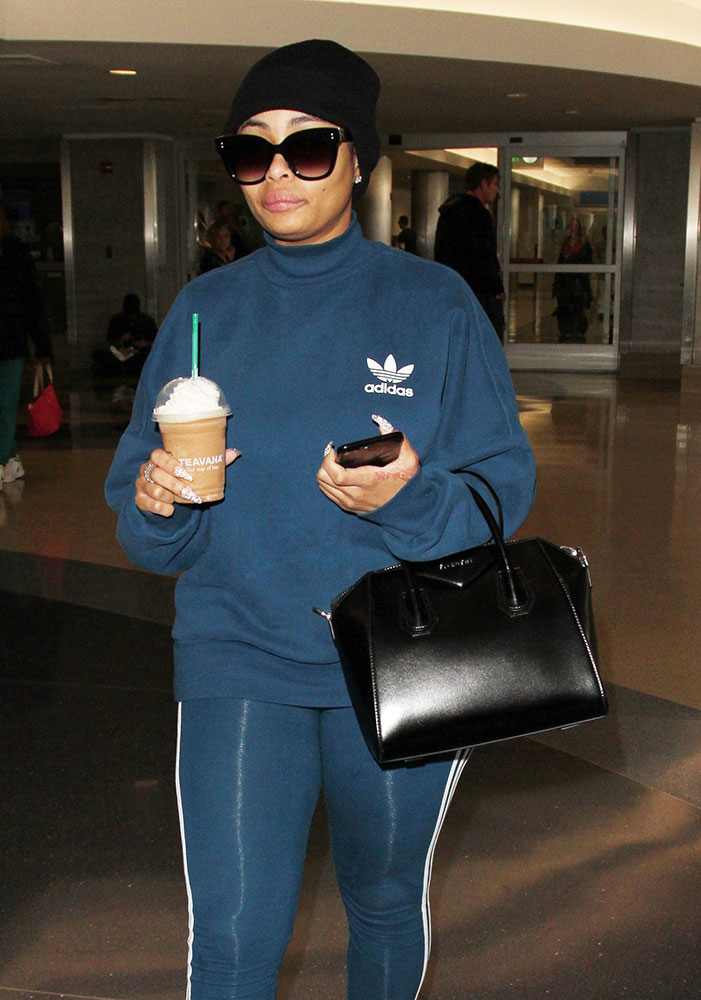 EJ Johnson
Mark Cross Grace Python Box Bag
$4,000 via Barneys
Here's EJ Johnson, out to dinner at Matsuhisa with his boyfriend. He's carrying a luxe, exotic Mark Cross Grace Python Box Bag.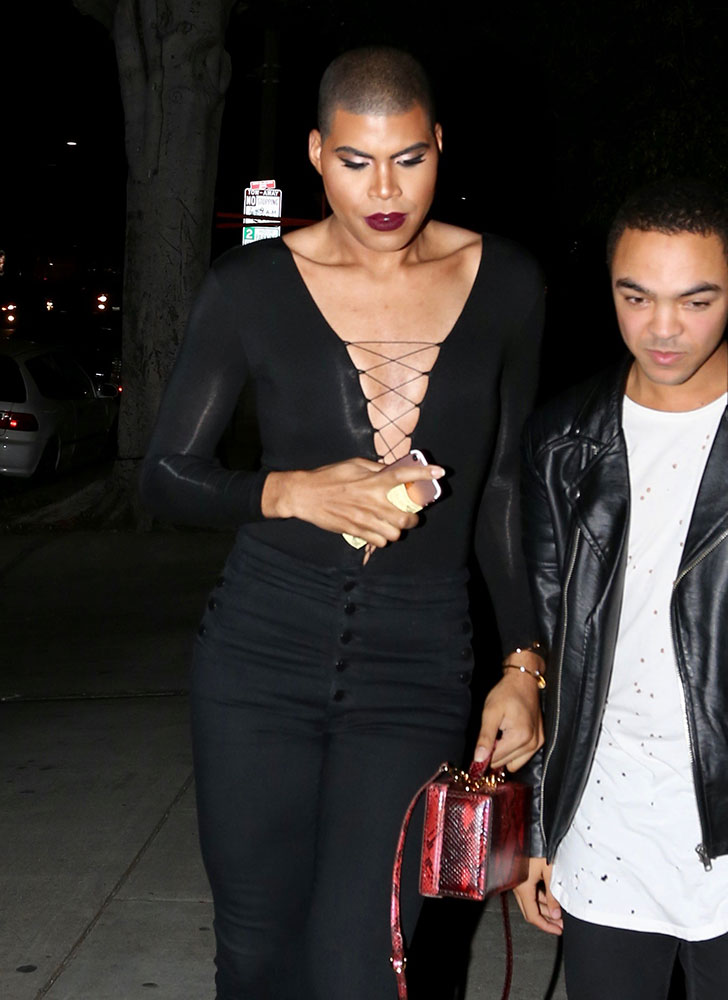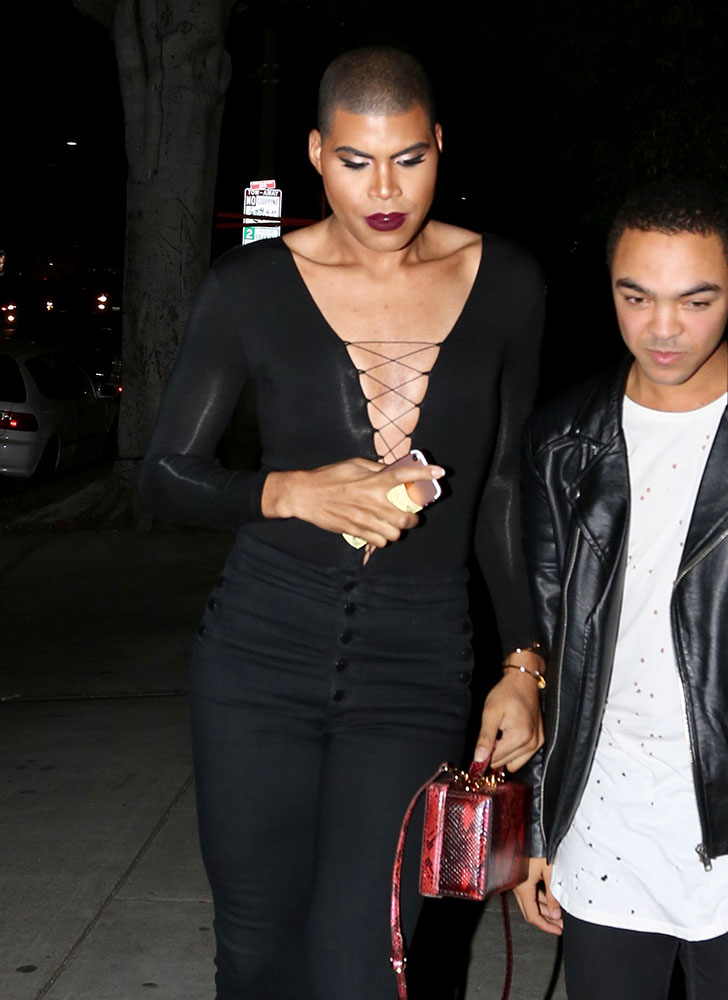 Emma Roberts
Balenciaga Leather Navy Cabas Tote
$1,695 via Balenciaga
Emma Roberts is red-headed once more! She was also recently spotted at LAX with this large Balenciaga Leather Navy Cabas Tote.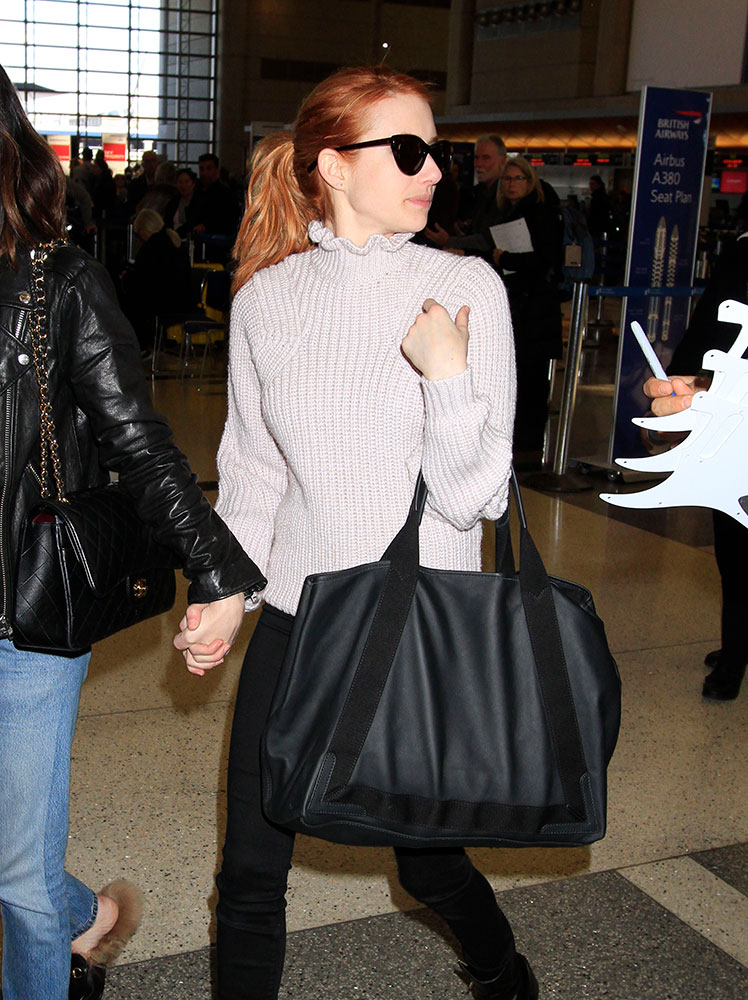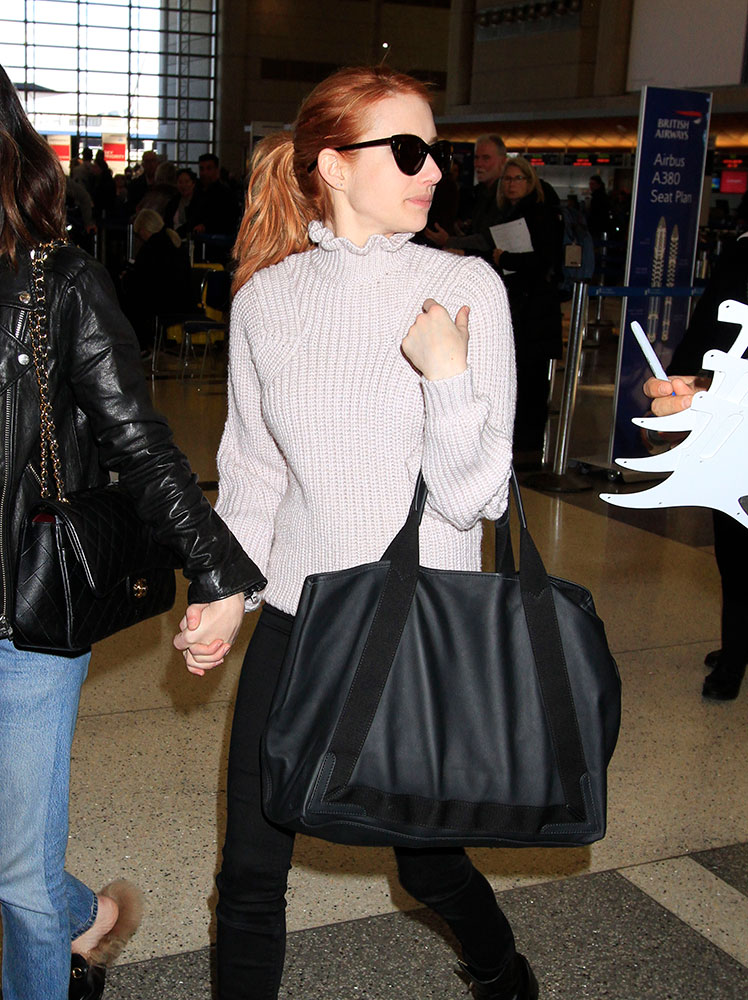 Isabelle Huppert
Roger Vivier Miss Viv Cabas Bag
$2,950 via Neiman Marcus
Legendary French actress Isabelle Huppert is probably relieved to be getting back to France, honestly, after that mess of an Oscars ceremony. She chose this lovely, supple, brown leather Roger Vivier Miss Viv Cabas Bag for her return trip to LAX.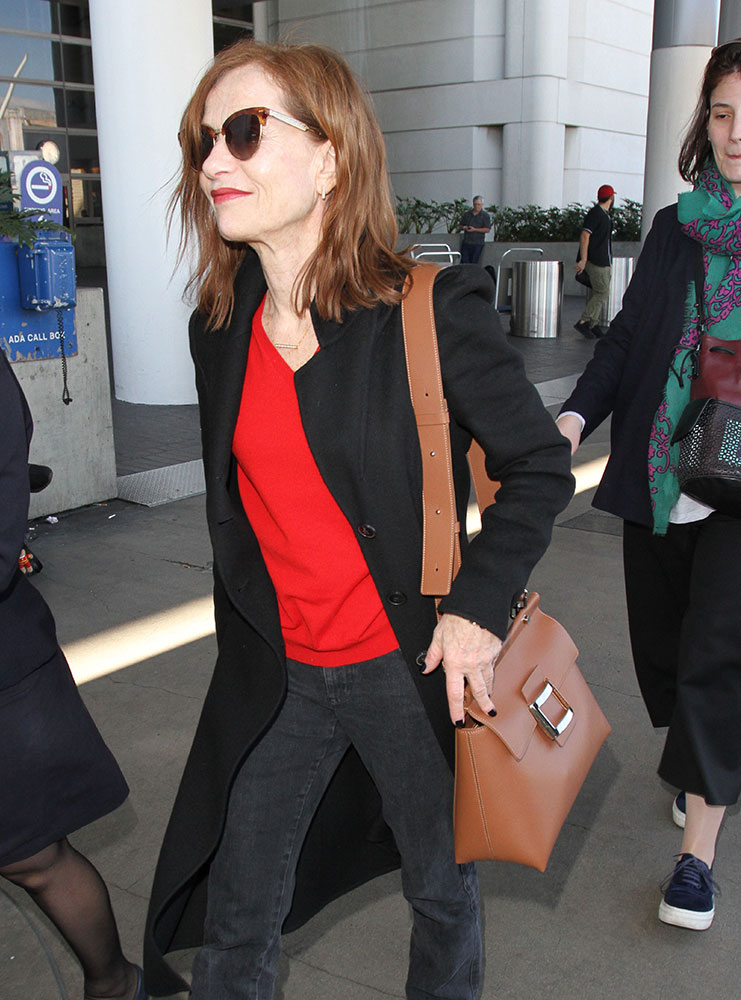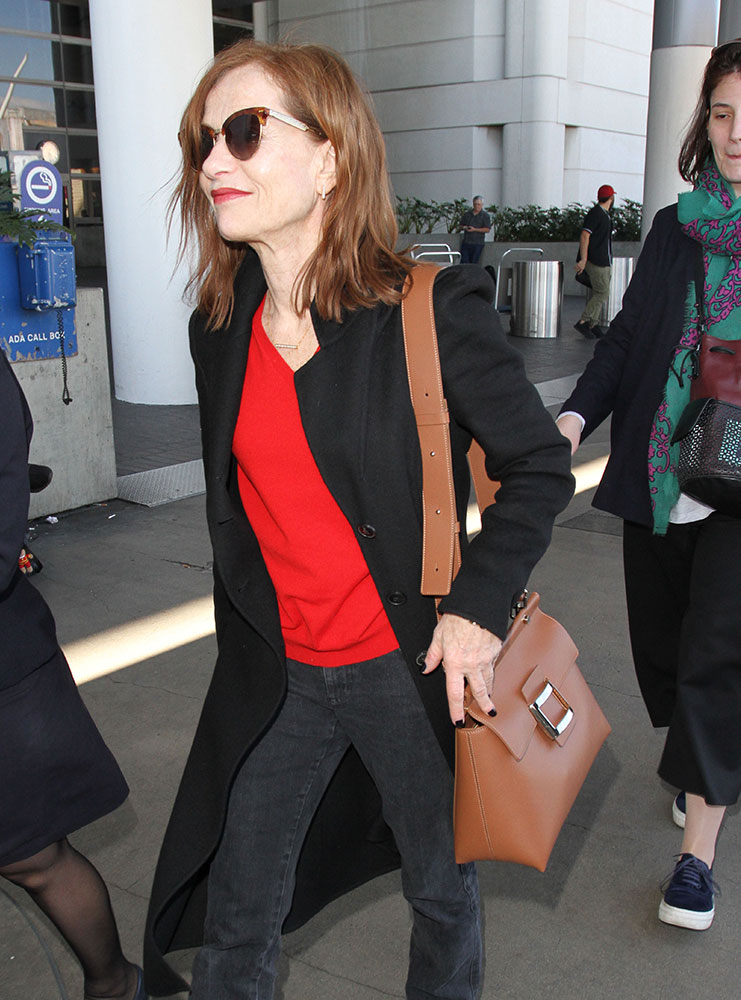 Stars: they're all leaving LA. Some may be headed to Milan, some may just be taking a much needed vacay after awards season. Kate Upton also make the trek through LAX with one of her all-time fave bags: this Bottega Veneta Messenger.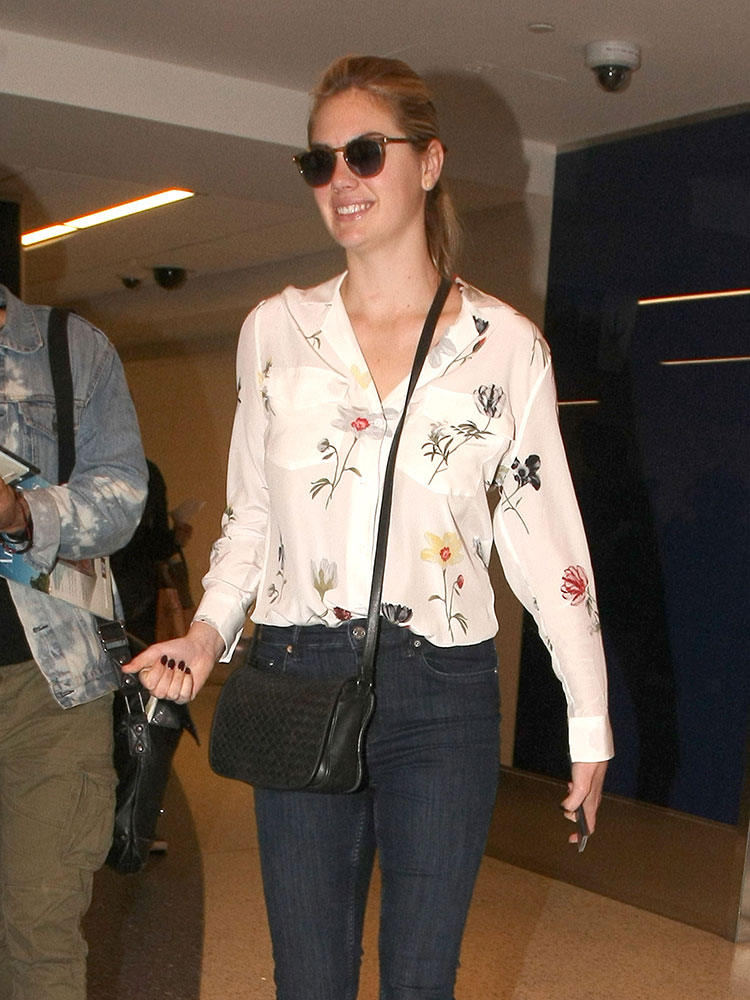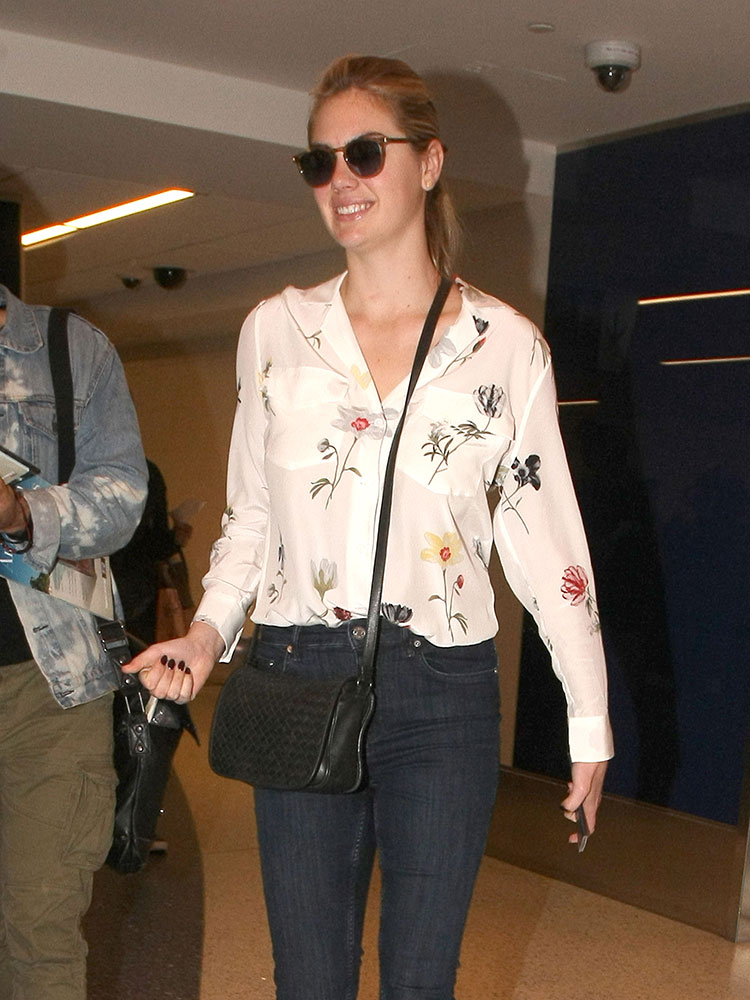 Kim Zolciak
Balenciaga Metal Edge Chain Wallet
$1,395 via Balenciaga
Note the date and time, because this is probably the only time you'll see Kim Zolciak carrying something that isn't Chanel. She's also at LAX, of course.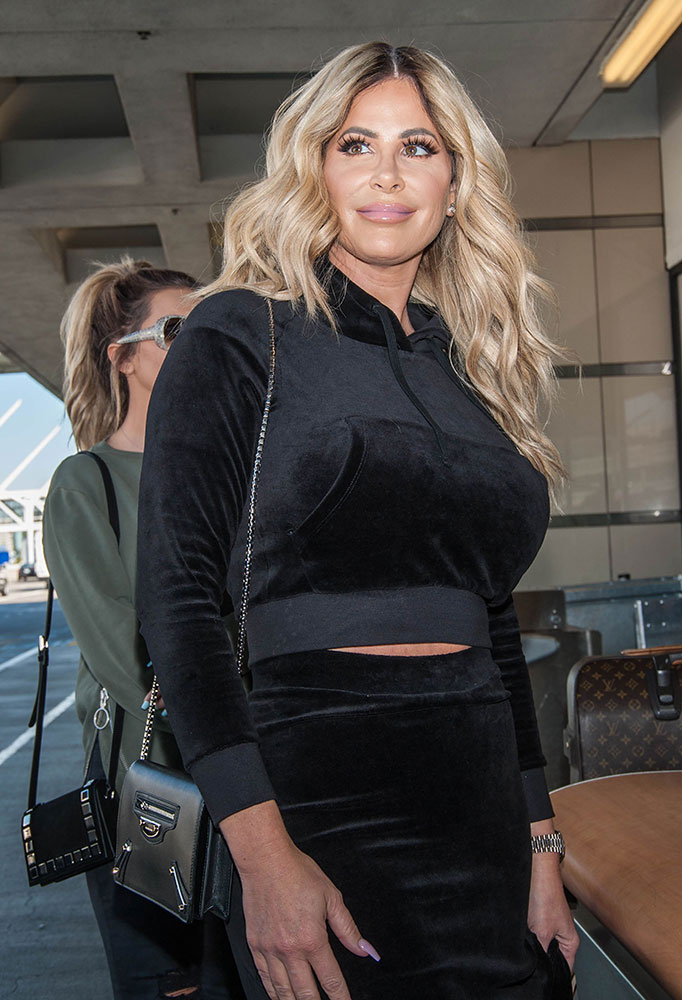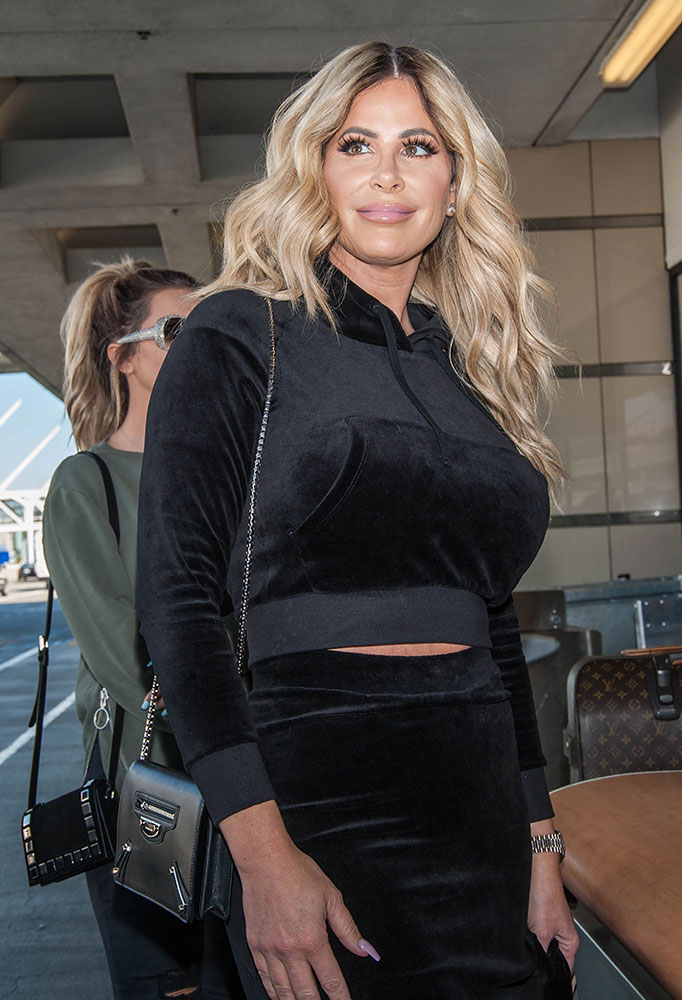 Rihanna
Dior Top Handle Bag
Rihanna was NOT at LAX last week, she was in fact in NYC, wearing this houndstooth coat and carrying a well-branded Dior Top Handle Bag.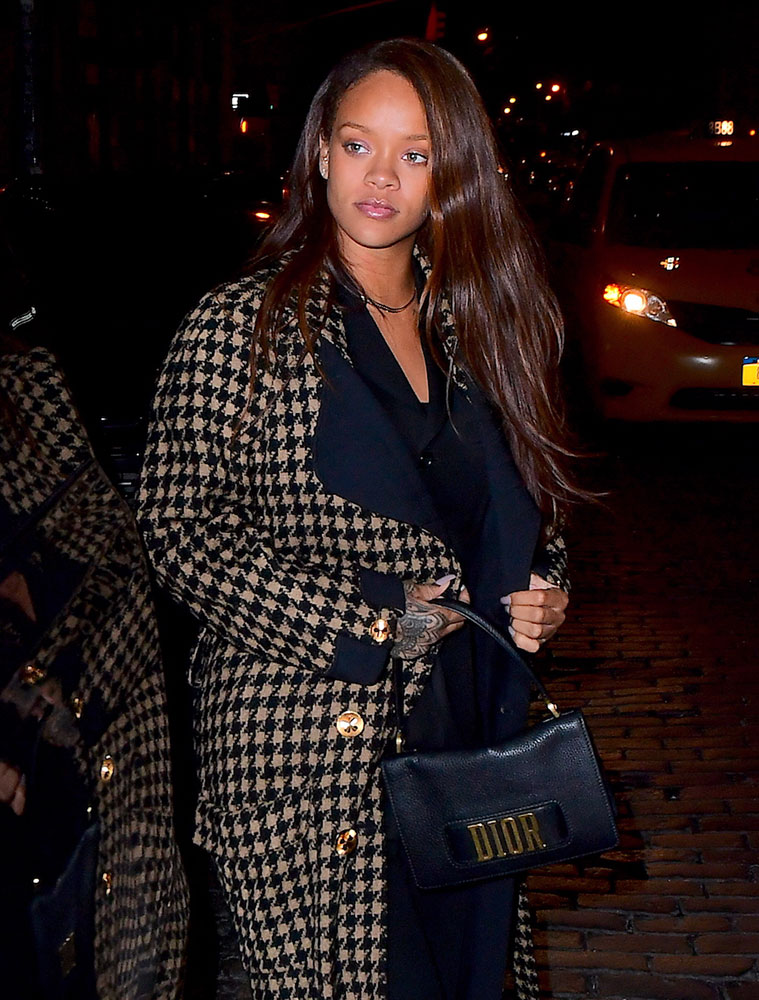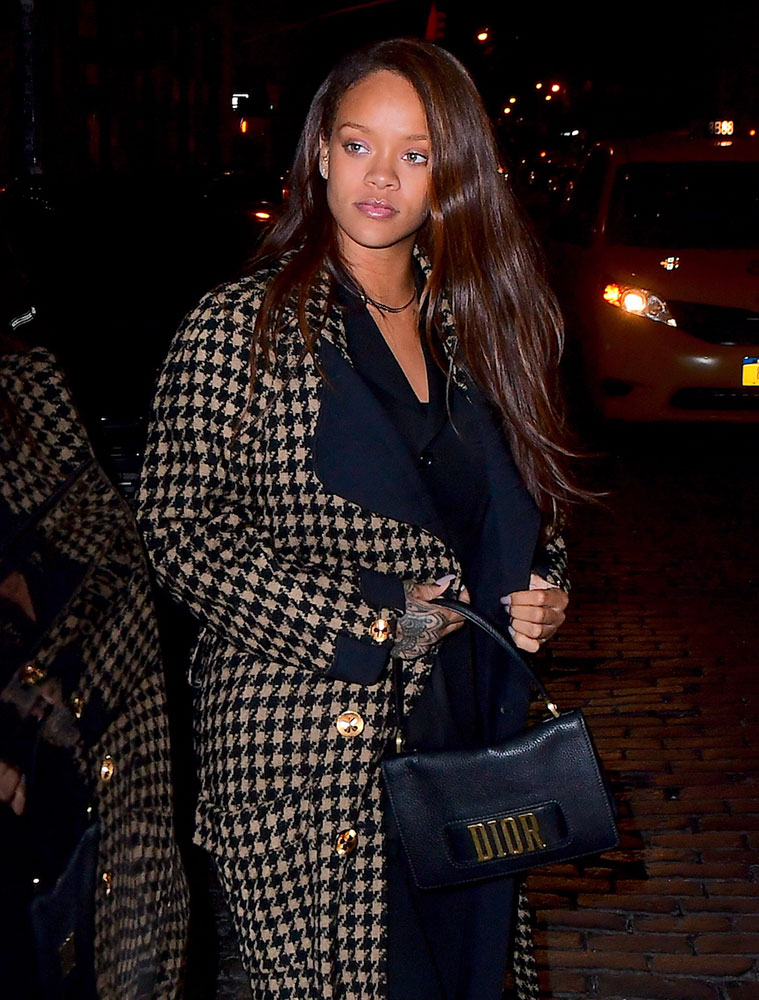 Finally, my friends, we've come full circle. Here's Sofia Richie, acting as Blac Chyna's through-the-looking-glass twin this week. She's wearing a very similar, very casual ensemble, a la Blac Chyna, and she's carrying the same bag. LAX forever.