Ariana Grande has a new album to promote (Sweetener) and a newfound love of vintage bags. (She was also, admittedly, not all up in your news feed like she is now when we put this post together last Friday.) In the last couple of weeks, she has been photographed numerous times carrying vintage Chanel, Louis Vuitton and Hermès while out doing press or hanging out with her fiancé Pete Davidson. Ariana has only occasionally popped up on our bag radar over the last few years, so while we can't wax on about her bag preferences at length, she now has our full attention. Let's dig in, shall we?
1 / 7
Chanel Vintage Belt Bag
First, here's a blurry snap of Ariana wearing a vivid green Chanel Vintage Belt Bag. You'll notice that in most of these pics, Ariana is wearing an oversized sweatshirt, flannel, or hoodie that might be Pete's.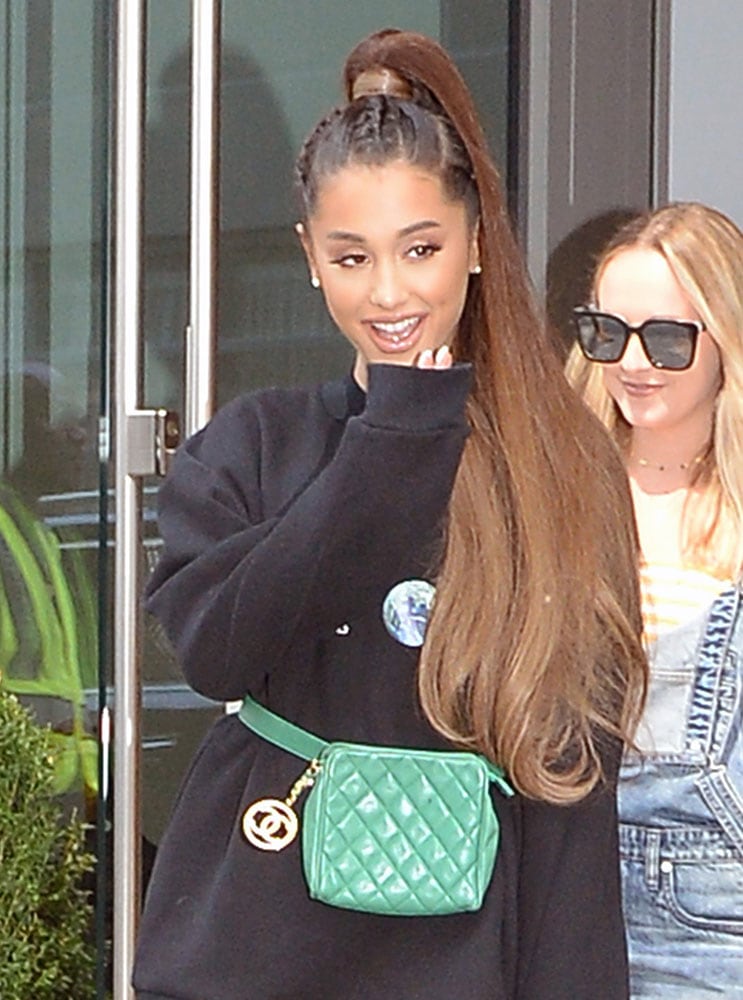 2 / 7
Fendi Mini Messenger Bag
Here she is carrying a Fendi Mini Messenger Bag while out with Pete. We think this bag is vintage, but Fendi has also been doing a lot of bags recently inspired by archival designs. If any Fendi-philes can provide further intel, it would be much appreciated.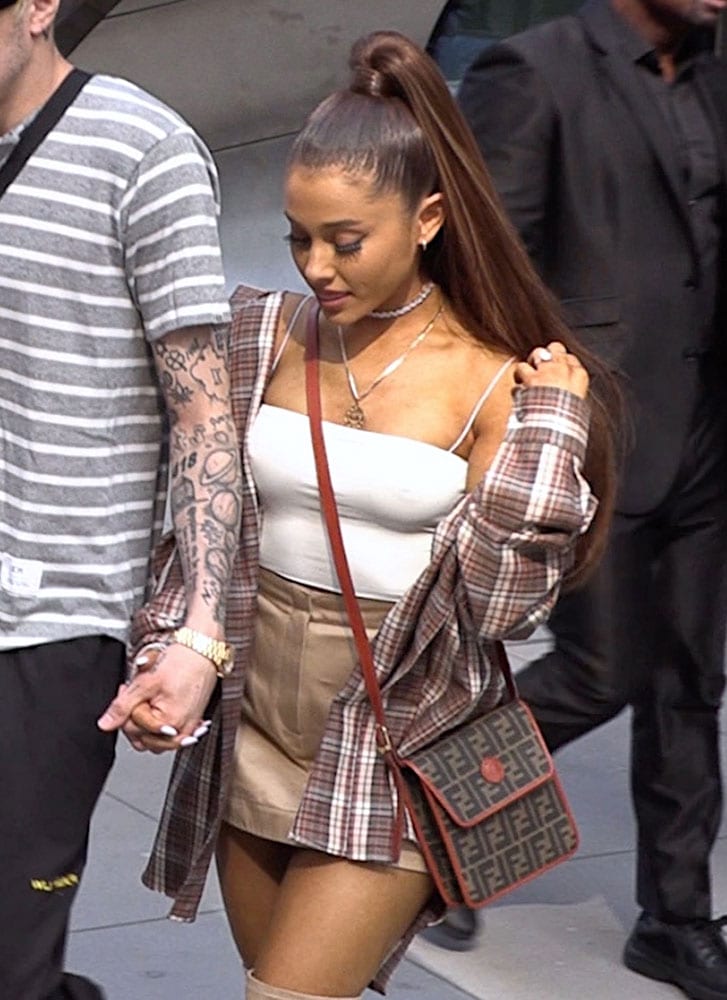 3 / 7
Hermès L'Exposition Souvenir Kelly Bag
Here's a true rarity: A PVC Kelly Bag from 1997. This one has been customized with a decal for her new album. You'll notice that it's holding precious little!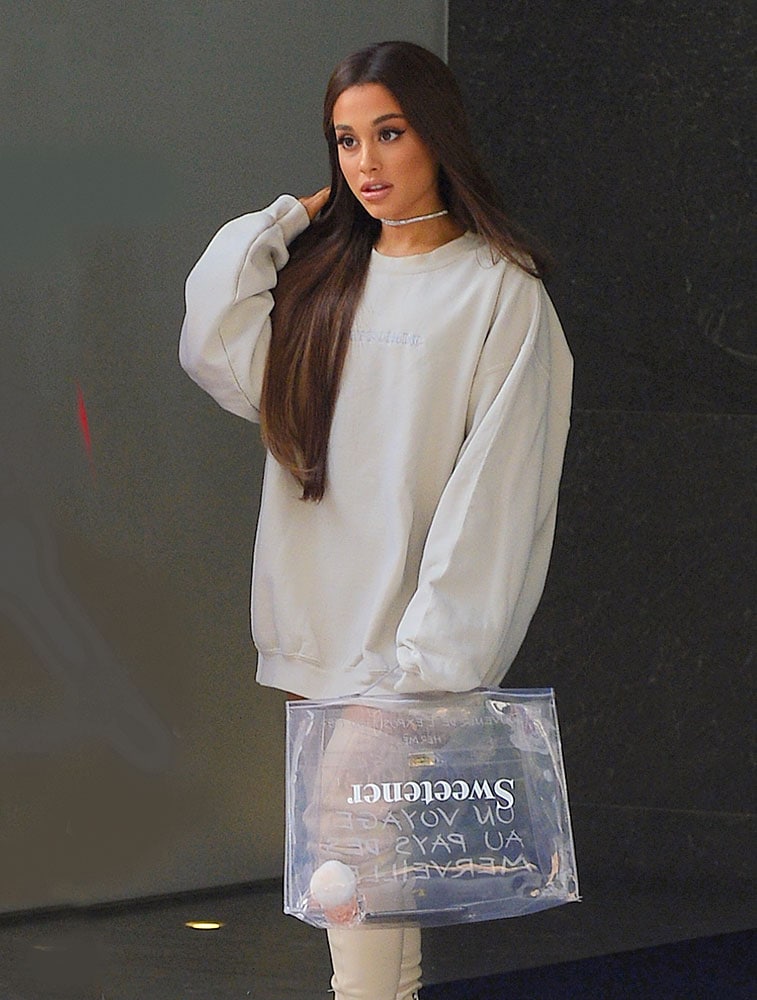 4 / 7
Louis Vuitton Bosphore Bumbag

This vintage Louis Vuitton Bosphore Bumbag seems extremely on point after a fanny-pack-filled summer.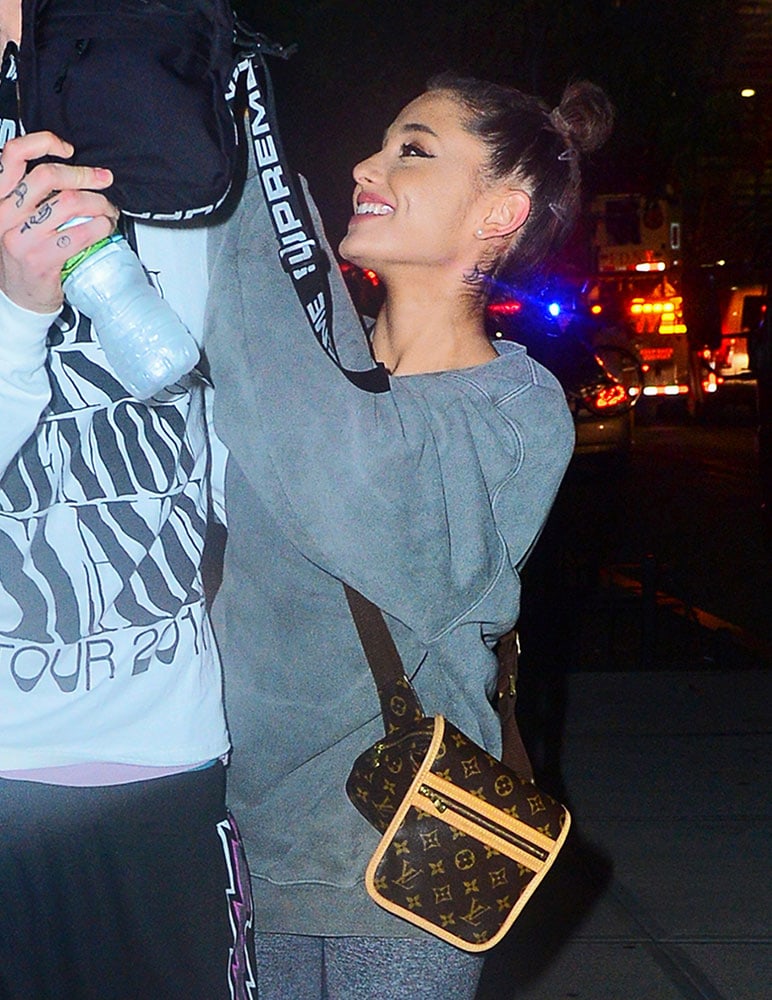 5 / 7
Louis Vuitton Bosphore Bumbag
Here it is again, making another appearance during a daytime Starbucks run with Pete.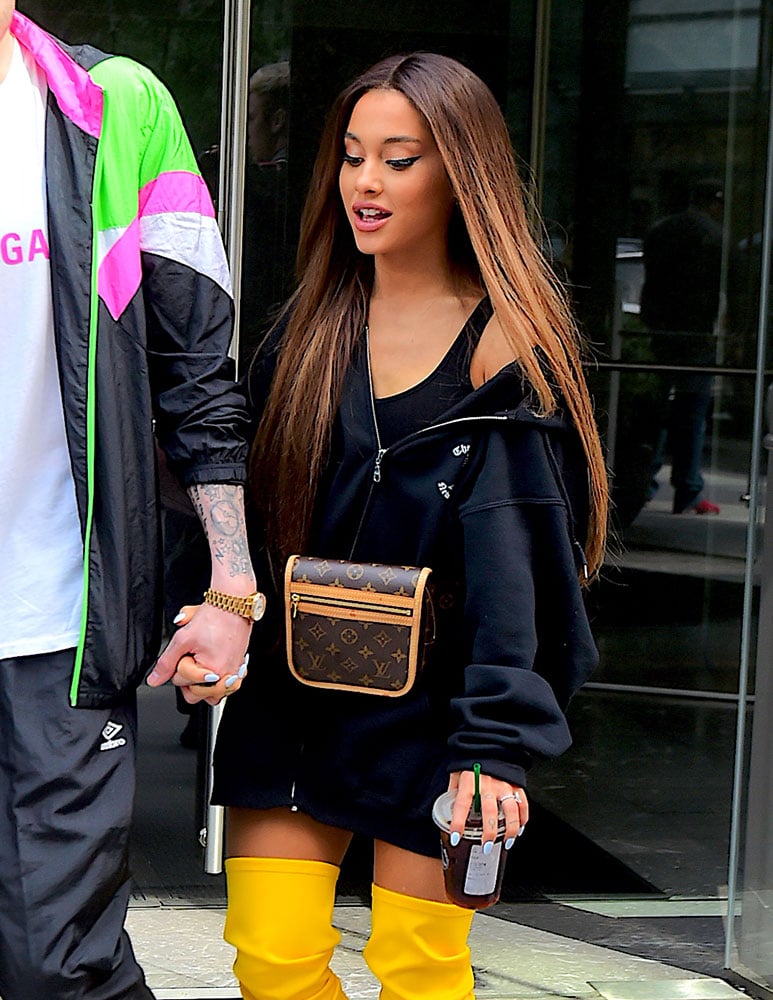 6 / 7
Louis Vuitton Mini Lin Jeanne Bag
In the recent past, Ariana had lavender hair and carried this blue-tinted Louis Vuitton Mini Lin Jeanne Bag.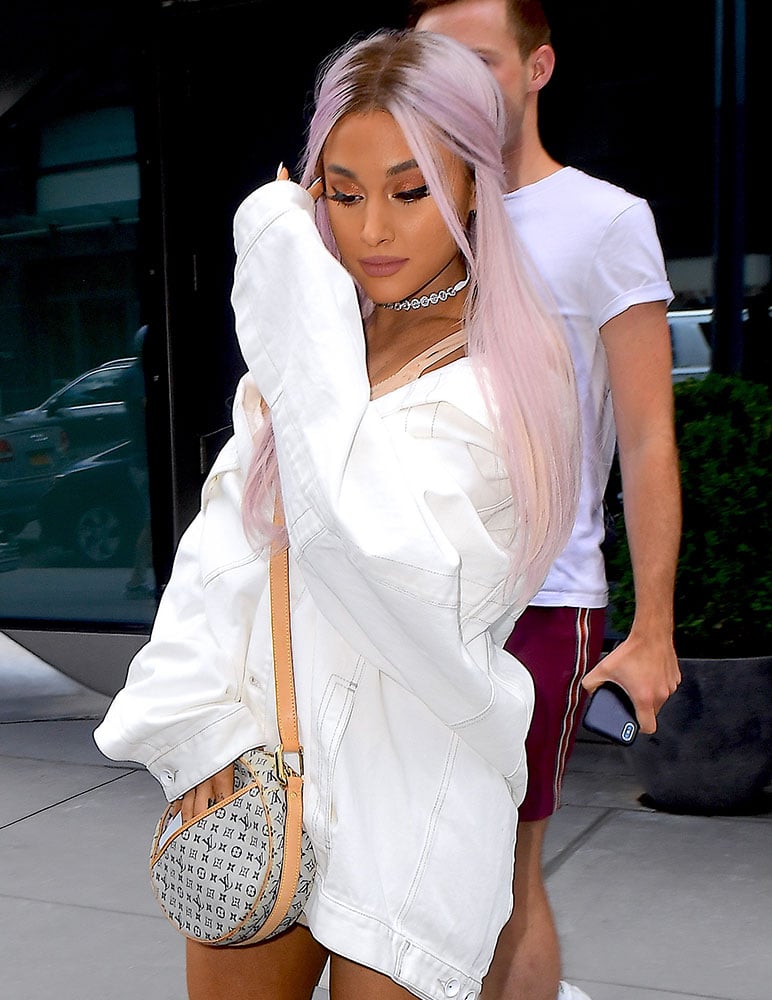 7 / 7
Louis Vuitton Vintage Sling Bag
Finally, here she is carrying a tiny Louis Vuitton Sling Bag while enjoying some hard candy.