It's been awhile since Balenciaga tried to troll the internet with an outlandish, but somehow still covetable (to some) design, but I'm here today to bring you some rather strange news in the handbag world. That's right, fashion's own trickster is back with his latest ploy. Is it a sneaker, is it a handbag or is it… both? We'll let you be the judge.
Balenciaga's creative director Demna Gvasalia is a big fan of taking the concept of streetwear fashion to its most literal extremes. And if you consider the aforementioned concept, we should have predicted this one given the cult-like success of Balenciaga's Triple S Sneakers. Now, not only can you wear Gvasalia's chunky, over-designed sneakers on your feet, but you can carry your belongings in one too.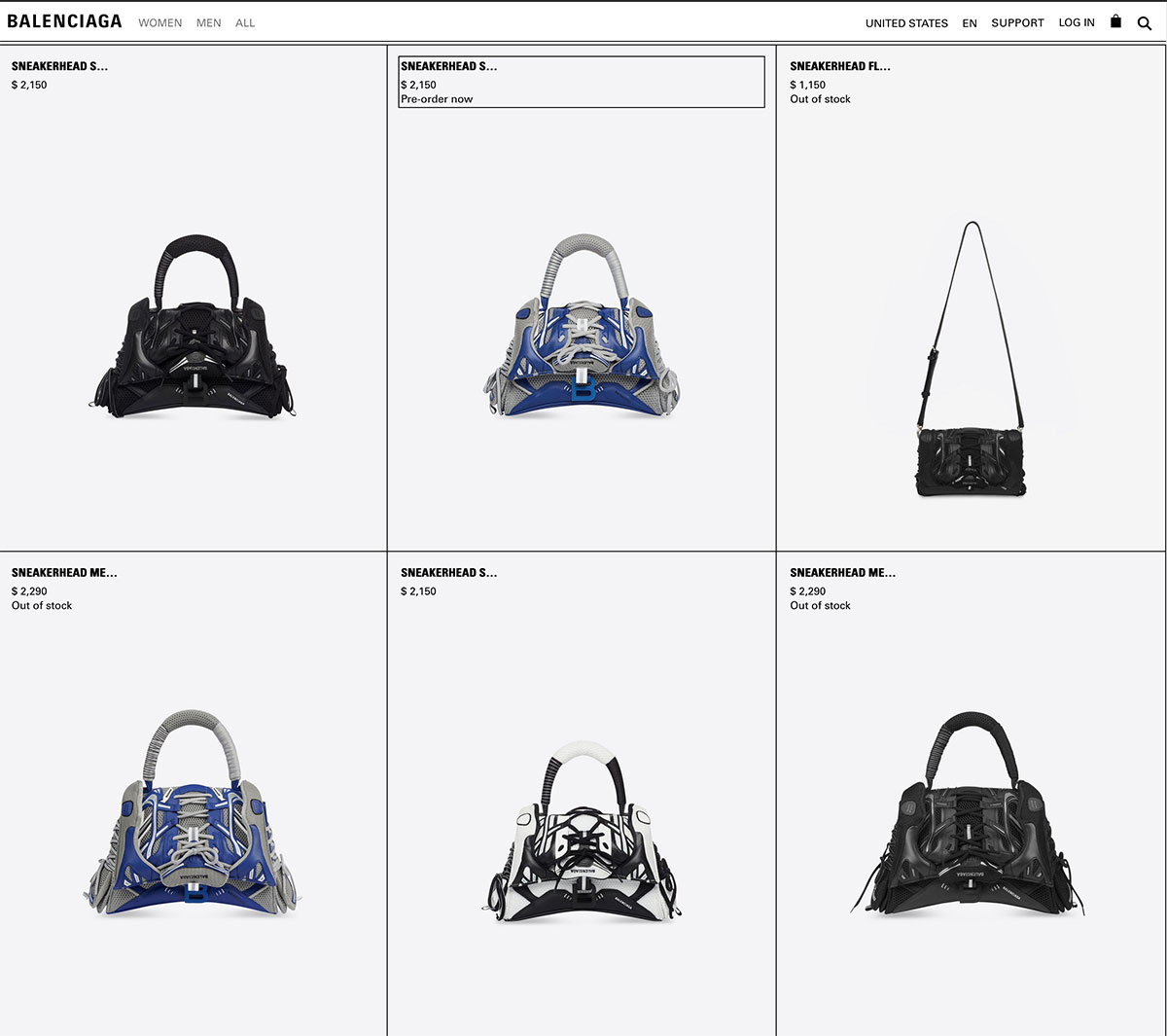 The new SneakerHead Top Handle bag is a play on one of the brand's newer silhouettes, the Hourglass, over-designed just like the brand's unmistakable sneakers. The Top Handle features a mesh body with faux leather overlays and laces on the front and sides of the bag. Plenty of branding is featured throughout, like the Hourglass' iconic B hangtag as well as BALENCIAGA written in reverse just in case, you know, there was any question as to which designer would release such a bag. Top Handles not your thing? Fear not, because there's also a crossbody mini version that will hold your phone.
If you're thinking "who in the hell would spend $2,290 on that?!", keep thinking hard, because many already have — certain colorways are already listed as out of stock on Balenciaga's website.