This post is do overdue, it's not even remotely funny. About freakin' time I got myself together to compile the best Balenciaga bags for Spring/Summer of '05. What I didn't know until recently is that Balenciaga actually uses naturally distressed goat leather that gives the bags the slouchy, unique and ultra chic look that everyone loves and adores. Every female celebrity that comes to mind has one, but more about that later. Let's show some bags and colors: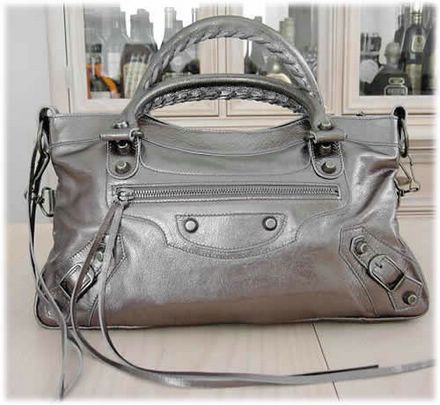 Balenciaga City Motorcycle Bag in Pewter – highly limited version and indefinitely unattainable.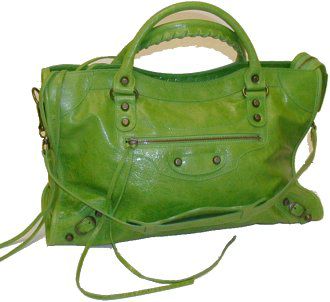 Balenciaga City Motorcycle Bag in Verde Green – £720 at Brown's Fashion. Inquire directly about availability.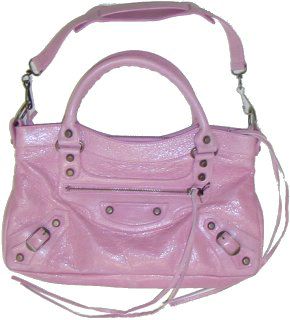 Balenciaga Motorcycle Bag in Pink – £660 at Brown's Fashion. Also, inquire directly about their availability.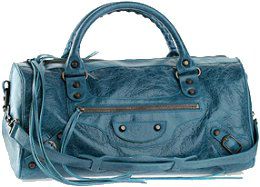 Balenciaga Mini Twiggy in Teal, absolutely my favorite color – £515 through Brown's Fashion. As of now, available in Sky Blue.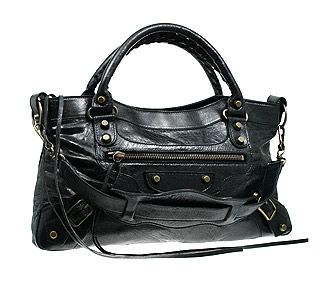 Balenciaga Classique in Noir – $995 through Aloharag.com. Definitely call them up, they don't update the Balenciaga store page as frequently as they should.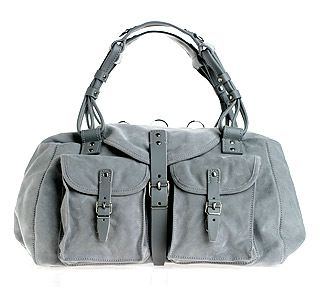 Balenciaga Suede Sac Bag in Grey – $1050 through Aloharag.com.
Eye candy got you thinking? A word of advice to you – due to the nature of intense demand, there is so many shops online claiming to sell the real deal, and yet only offering cheap knock-offs. My advice: If someone offers you a 100% authentic Balenciaga for half the retail price, forgetaboutit. Stay away from Ebay, 99% of the sold bags are faux. Best bet are either Balenciaga brick'n mortar stores, malls like NM or Saks, or Balenciaga-certified online retailers, such as mentioned Brown's or Aloha Rag. Don't get ripped off.