42 posts tagged with
Backpacks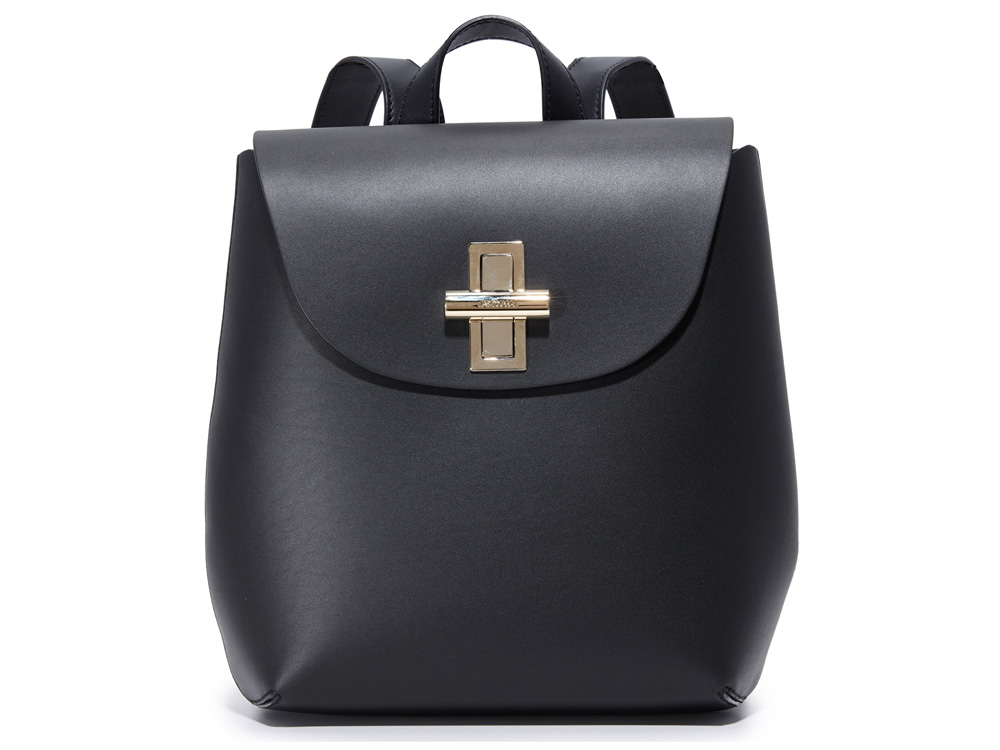 Satisfying a thriving interest in monogram products while courting higher-end consumers with more expensive and exclusive leather options is a difficult balancing act, and it's not one that Louis Vuitton has always pulled off perfectly. The brand has made strides in its leather game under the creative direction of Nicolas Ghesquiere, though, and now that monograms feel trendy again, LV has debuted at least one bag that I'm betting will capitalize on the increased interest: the Louis Vuitton Palm Springs Backpack PM.
It should be obvious to all comers that we think designer bags are great in almost any situation, but they're not always the thing you want to have on your arm. If you've got a surfeit of cash and want to send yourself or your teenager to school with her bags in an Hermès Birkin, far be it from me to tell you not to.
As you might imagine, after six years of writing about handbags every day, it's not often that I see a bag from a major brand and think, Huh, that's completely different than anything I've ever seen.
The holidays will be here before we know it, and now is the perfect time to grab a last minute gift or two, like a great clutch or pouch (Olympia Le-Tan and 3.1 Phillip Lim, we are looking at you).
Historically, "discreet" hasn't often been a word used to describe Louis Vuitton bags, but times are a-changing at the French leather goods powerhouse. Several seasons before Nicolas Ghesquiere was brought in to helm the women's side of the company, Kim Jones was hired to oversee the men's side of things; his contribution to the brand's legacy has already been tremendous.
In general, men's bags cost less than women's do, even when the men's version is based on a popular women's design (and is larger than that design). The only place where that seems to be particularly untrue is when it comes to backpacks; perhaps designers assume that a man buying a luxury backpack is likely to be more accustomed to to exorbitant fashion pricing than one just trying to pick up a nice briefcase.
If you haven't caught World Cup fever yet, you're probably alone, at least based on the daily shouting we hear from around our floor at work every day. I played soccer as a kid and have loved it since I was eight years old, but even you're a relative novice when it comes to the beautiful game, the excitement and energy of the World Cup can be intoxicating.
In fashion, spotting something twice can be a coincidence, but once you've seen a similar piece three times, from three different brands, you can bet that you have a trend (or, at the very least, a trendlet) on your hands.
Outside the bounds of the most forward-thinking sectors in menswear, printed and patterned men's bags, besides plaid, have long been basically nonexistent. Florals and leopard print are a tough enough sell in shirts, let alone in a bag that a dude might be expected to carry every day.