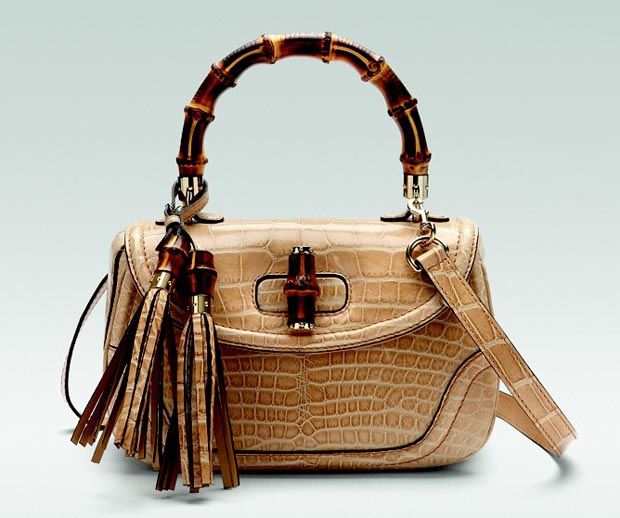 For a handbag collector, having a one-of-a-kind bag from your favorite brand is something you always hope to be able to do. Getting the opportunity, though, can be costly. Most major firms will make certain bespoke items for their VIP clients, but attaining that status requires a long history of major purchases before the privilege of buying such a bag is even granted, not to mention that the bags themselves usually cost well above the brand's other pieces because of the costly process of producing a one-off design.
If you'd like to skip that and merely shell out the back-breaking price for a piece that no one else will have, you might want to get in contact with Gucci's Seoul flagship store. Gucci recently revamped the location, and to celebrate, the brand launched both the Gucci Bamboo Crocodile Satchel above, a one-off piece priced at approximately $23,000 US, and a special line of Flora bags and accessories featuring the national flower of Korea, the Mukunghwa. Check out some of those pieces after the jump! (more…)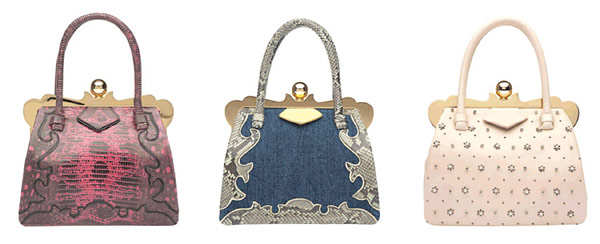 Well, this is strange. Or at least I think it is; you guys can be the final judge. To celebrate the global Fashion Weeks (which kick off today – everyone say a little prayer for me and my sanity) this season, Miu Miu is launching a grand total of 46 one-of-a-kind bags starting with 16 at the brand's Prince Street boutique in New York. The bags went on sale this morning, with the remaining 30 showing up in London, Milan and Paris over the next few weeks.
All of the designs are a variation on the same theme – a small, ladylike satchel with an oversized frame that made its debut on the Spring 2012 runway. The materials vary from printed wovens to studded crocodile and the prices go from $1495 on up, but I'm not sure that there's a single bag in this group on which I'd spend the money, not even for something one-of-a-kind from one of my all-time favorite designers. Check out the New York bags after the jump. (more…)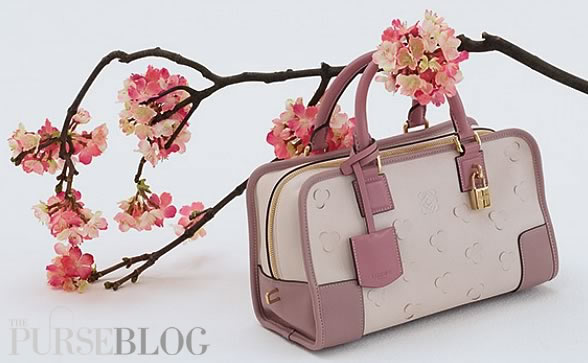 I would love to bring more Loewe designs to our readers, but the brand remains hard to gather information from online. Never fear, PurseBlog always finds a way and today I am presenting the perfect spring collection. Meant to coincide with the Cherry Blossom blooms, Loewe introduces their limited-edition Cherry Blossom Collection which symbolizes the arrival of spring, good luck, and eternal love.
Playing off floral patterns and pink and white hues, the collection is beautifully alluring and feminine. Of course the Amazona bag, a Loewe classic, is integrated into this line with semi-perforated flowers as the main decoration. The pink packaging is exclusive to this collection as well. What do you think of this limited edition line from Loewe? More photos after the jump!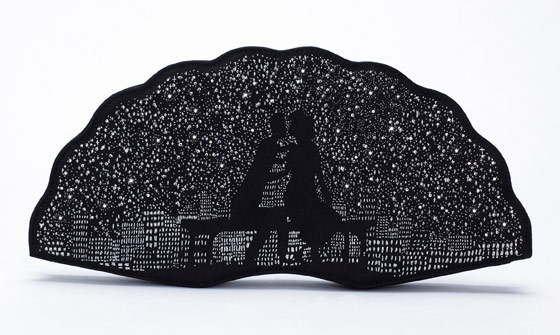 It's not every day that I wake up and find photos of bags like the Lulu Guinness Fan Clutches waiting to greet me in my inbox, but every now and then, I get lucky and beautiful bags just appear. Yesterday was one of those days, and to make the whole thing even better, these clutches are here for a good cause.
Lulu Guinness partnered with British visual artist Rob Ryan to create the one-off collaboration that you see above. The clutch, which is signed by both Guinness and Ryan, is currently being auctioned off via eBay to benefit African AIDS charity ASAP. If it's not your style, Guinness has also released two other handmade fan clutches in very limited editions, inspired by former model Sophie Dahl and singer Paloma Faith. Pictures of those are after the jump. (more…)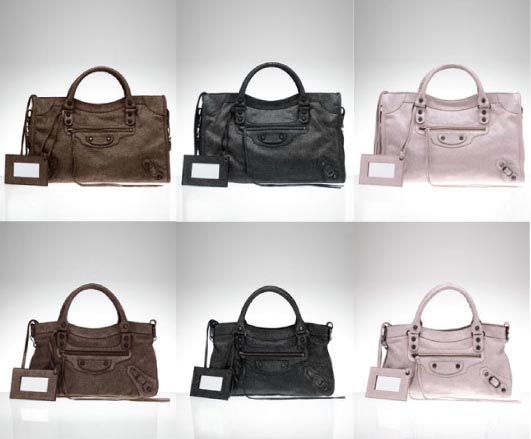 Can you believe that it's already been 10 years since Balenciaga started making their iconic motorcycle bags? It seems like it was just yesterday, but these bags have been a fashion must-have for a full decade.
To celebrate the design's anniversary, Balenciaga and Neiman Marcus have teamed up to carry a limited edition collection of six exclusive motorcycle bags. The three Firsts and three Cities will come in cracquele-finish calfskin in Noir, Bronze or Bois de Rose (pale pink), but perhaps the most exciting parts of the bag are on the inside… (more…)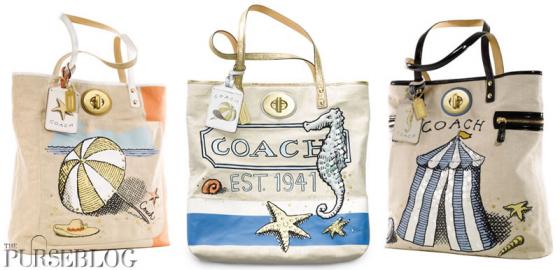 We have been lamenting over attempting to find the perfect beach bag. Do you spend $50 or $500, do you get a designer bag or kick-around-bag? It comes down to personal preference and what kind of use the handbag in question will get. What I advise is buying a bag that is in your comfort zone price wise and will perform the task you are looking for.
The Coach Beach Collection is worth checking out, with items illustrated by Pierre Le-Tan, known for his whimsical style and keen eye for color. While the actual beach bags that I would opt for in this collection still cost around $250, they are illustrated beautifully and have the perfect beach feel to them. As far as the illustrated canvas bags go, there is a seahorse, cabana, and umbrella theme. To be perfectly honest, I am having a hard time knowing which I like most. All I can picture is one of these totes, cut off shorts, a tee, my bikini, sunglasses, and a hat. Typical beach wear accessorized by the perfectly cute and fitting beach tote. Each canvas illustrated beach tote is $268 at Coach. (more…)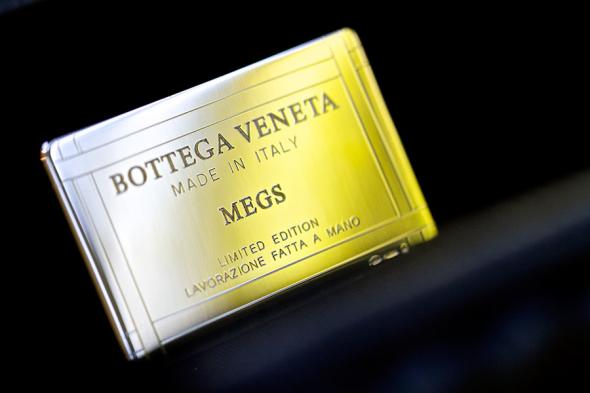 Everyone can go into a store and buy a handbag off of the shelf. Many of those bags we buy are very meaningful to us for different reasons. I now have a handbag in my collection that is so meaningful, so special, and so rare, it has a slight golden glow coming from behind it whenever I look at it. This bag did not come from a shelf. It was part of a special order process, considered personally by Tomas Maier himself, for a small group of PurseForum members. (more…)
The Mulberry Alexa has taken the handbag loving fashion world by storm. The shape of this bag, similar to the PS1, is the new cool. Laid-back, school-bag look is all the rage and we are loving it. You know why? It is casual without being sloppy and chic without being trendy. And then there is Alexa Chung, whom the bag is named after. Let's face it, Alexa Chung is totally cool and stylish and has a really awesome bag named after her. Cue jealousy. (more…)