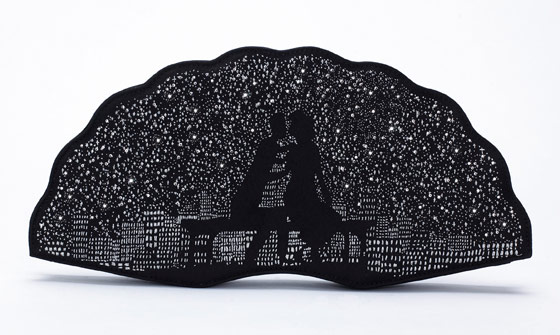 It's not every day that I wake up and find photos of bags like the Lulu Guinness Fan Clutches waiting to greet me in my inbox, but every now and then, I get lucky and beautiful bags just appear. Yesterday was one of those days, and to make the whole thing even better, these clutches are here for a good cause.
Lulu Guinness partnered with British visual artist Rob Ryan to create the one-off collaboration that you see above. The clutch, which is signed by both Guinness and Ryan, is currently being auctioned off via eBay to benefit African AIDS charity ASAP. If it's not your style, Guinness has also released two other handmade fan clutches in very limited editions, inspired by former model Sophie Dahl and singer Paloma Faith. Pictures of those are after the jump.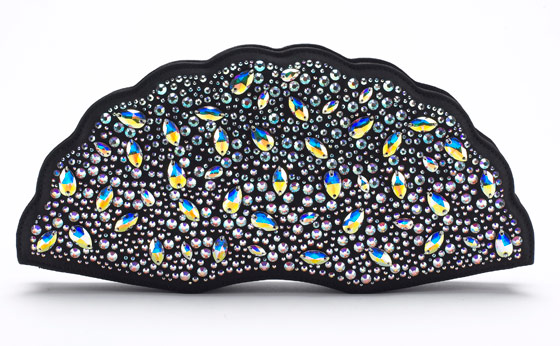 Lulu Guinness Paloma Fan Clutch, £795.00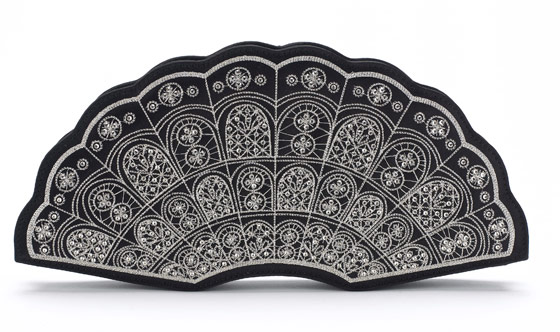 Lulu GUinness Sophie Fan Clutch, £595.00
Bid on the Lulu Guinness Rob Ryan Clutch via eBay!
For purchase information for the Sophie and Paloma clutches, please contact the Lulu Guinness Ellis Street store at +44 (0) 207 823 4828