We mentioned last week that the theme for the Metropolitan Museum of Art's 2013 Costume Institute Gala would be Punk: From Chaos to Couture and that we're pretty excited about it; after all, the leather-clad, hardware-covered look translates particularly well to the bags and accessories that we hold so dear. Much to our delight, gala sponsor Moda Operandi is just as excited as we are, and the site has chosen to express its enthusiasm by putting together an incredible selection of punk-inspired pieces from the world's best designers, many of which are one-off or limited edition. Naturally, our attentions turned directly to the handbags and accessories, and they're fantastic.
The selection includes everything from a one-of-a-kind Hermes Kelly Bag covered in graffiti by world-renowned street artist Haculla to a Charlotte Olympia/Tom Binns collaboration that's yielded one of Olympia's Pandora box clutches, covered in tiny (and one not-so-tiny) safety pins. There are also exclusive studded bags from Thom Binns and Givenchy, plus all the pretty-tough punk jewelry you could imagine. There are even wearable mohawks for those who would rather not drench their own locks in gelatin. And those are just the accessories – don't get us started on the clothes. You can shop the full selection via Moda Operandi or peruse our picks below.
If you want to watch tonight's 2013 Met Ball arrivals as they happen and see punk fashion come to life, visit ModaOperandi.com tonight at 7 p.m. for a livestream of all the festivities!
---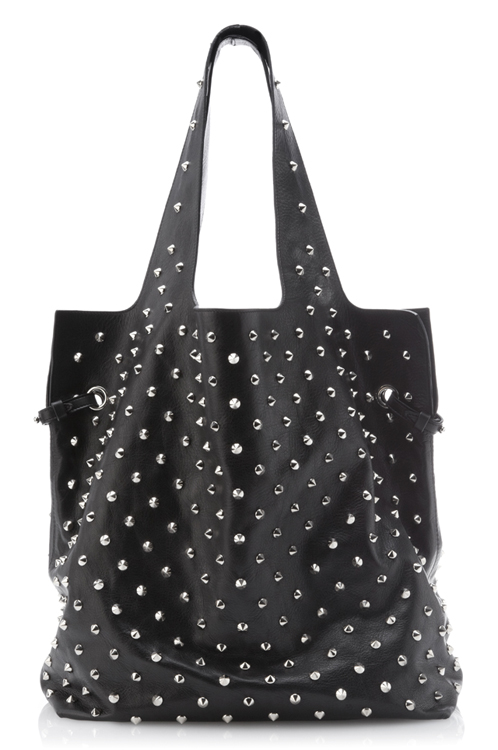 ---
Thom Browne Mrs. Browne One-of-a-Kind Spike Studded Bag
$9,950 via Moda Operandi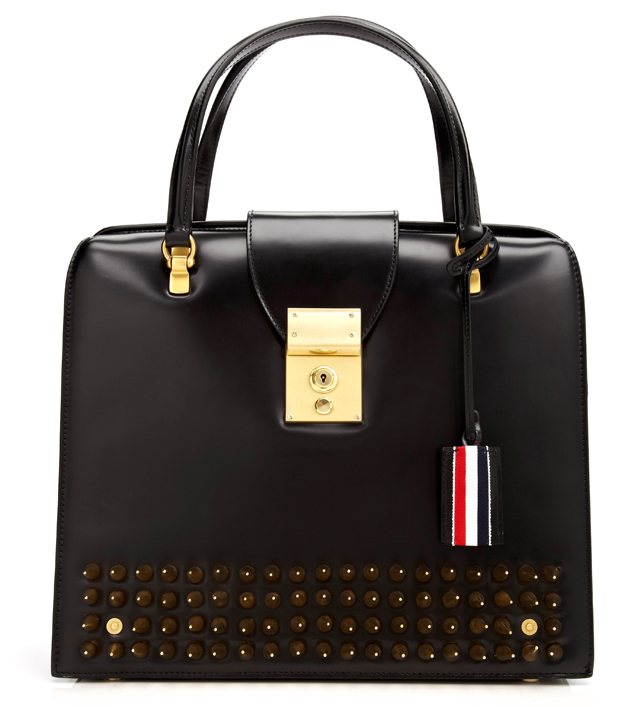 ---
---
Charlotte Olympia x Tom Binns Pandora Clutch with Pins
$1,495 via Moda Operandi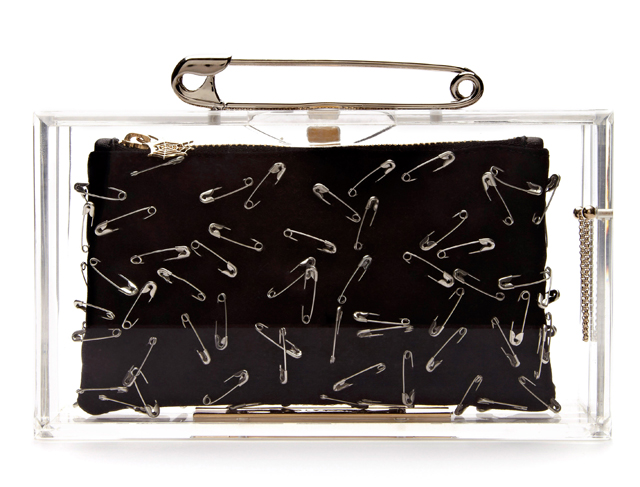 ---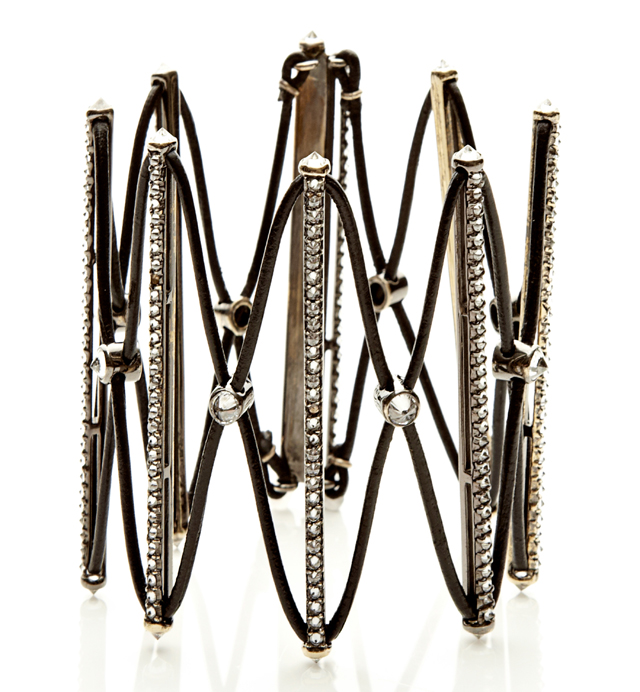 ---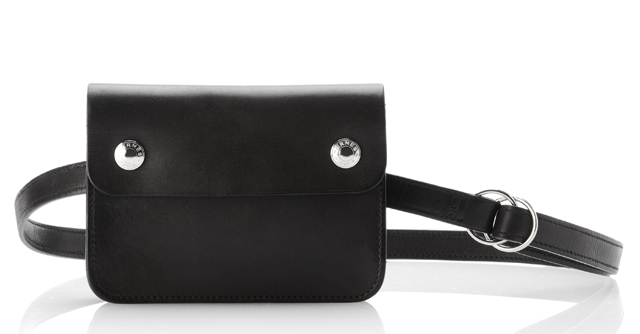 ---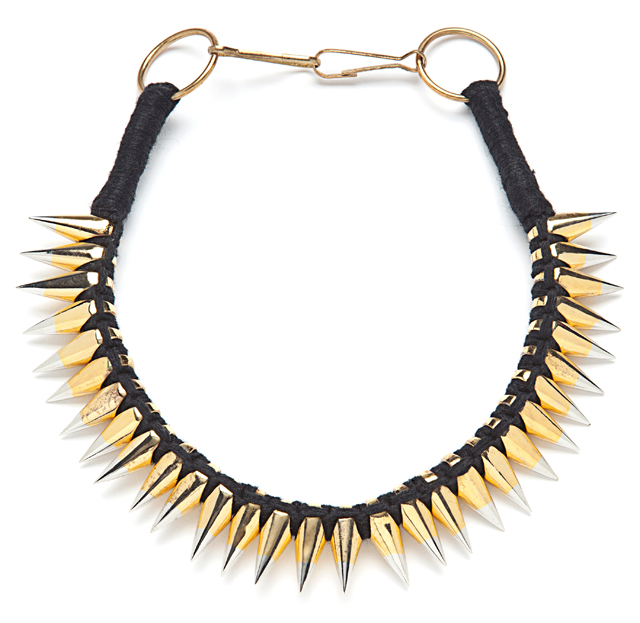 ---
Ek Thongprasert Black and Silver Dagger Necklace
$875 via Moda Operandi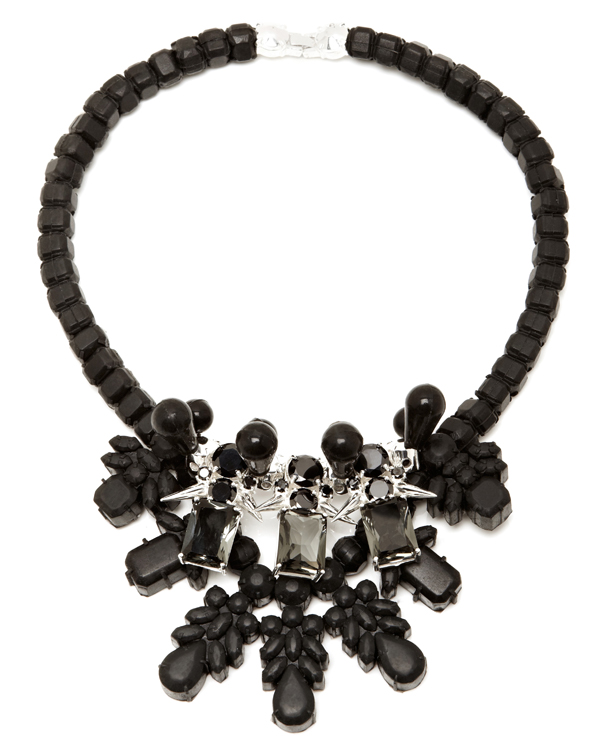 ---