As we all know by now, Victora Beckham's is one of the rare celebrity fashion lines done right. Not only does Beckham's brand make a cocktail frock with the kind of painstaking tailoring you don't find many places, but the precision extends to the line's excellent handbags and shoes, the latter of which are in collaboration with Manolo Blahnik. I only wish that Beckham's Spring 2014 runway bags came in more shapes.
Instead, Beckham chose mostly to stick with the duffels and clutches that have seen success for her in the past, except now they're re-imagined on a more petite scale and in a triangular print that was mirrored in the collection's clothes. Like many of New York's collections, the bags were fashioned mainly out of light neutrals, with a healthy dose of black here and there. Beckham may be British, but this is New York, after all.
Check out the collection below or shop Victoria's current bag designs via Net-a-Porter.
[Images via Vogue.com]
1 / 10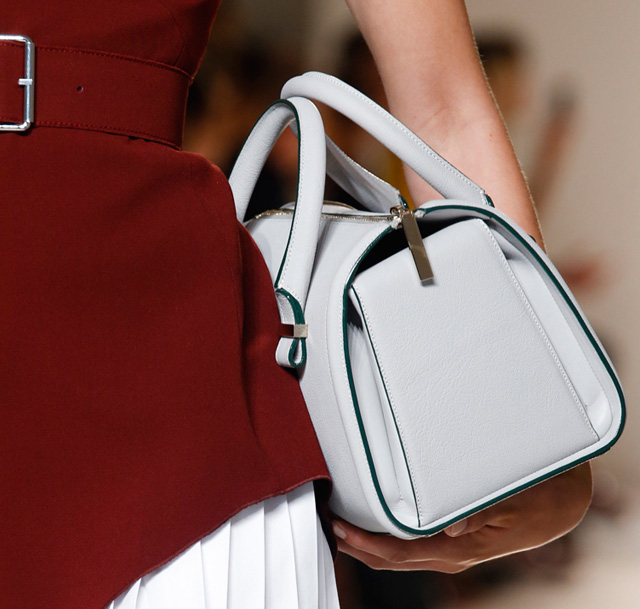 2 / 10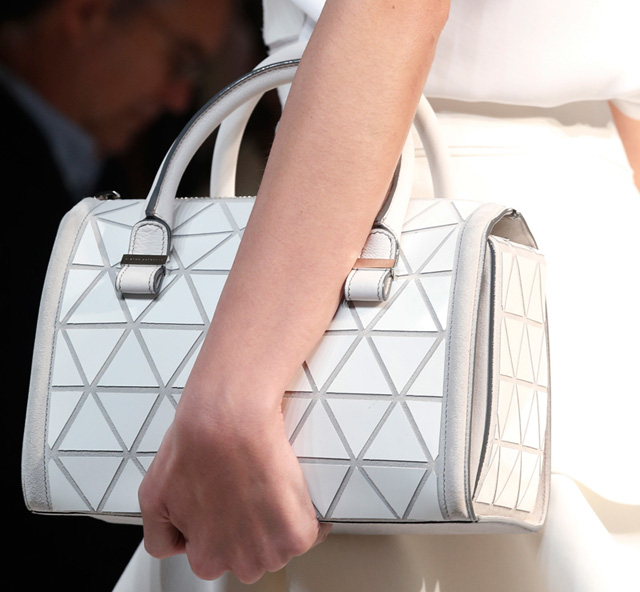 3 / 10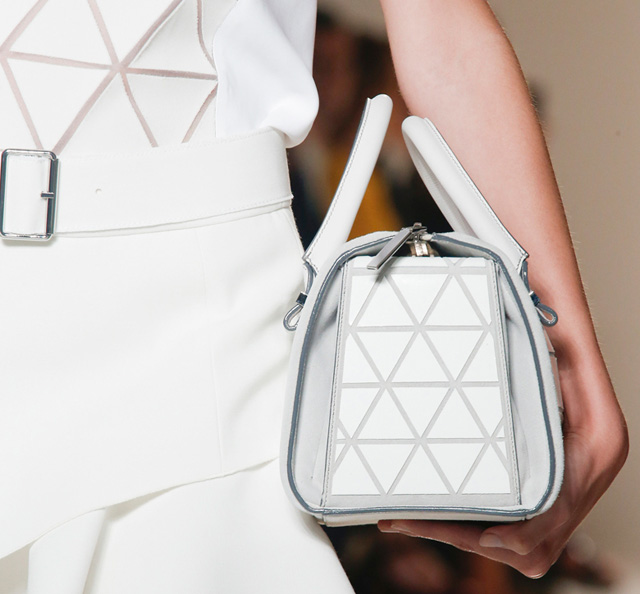 4 / 10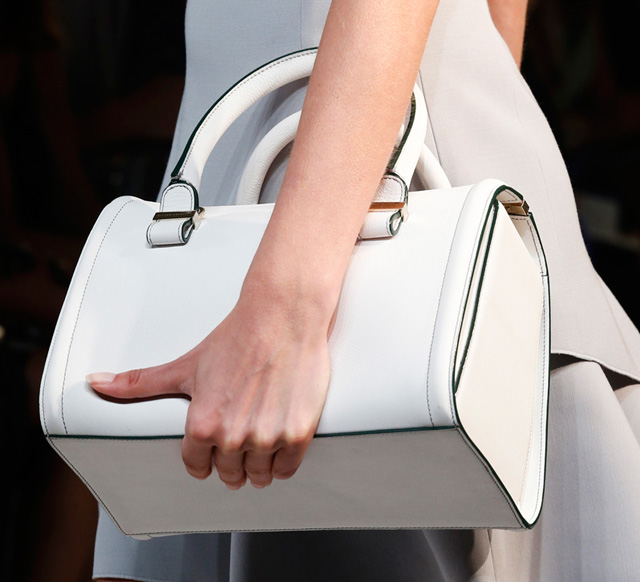 5 / 10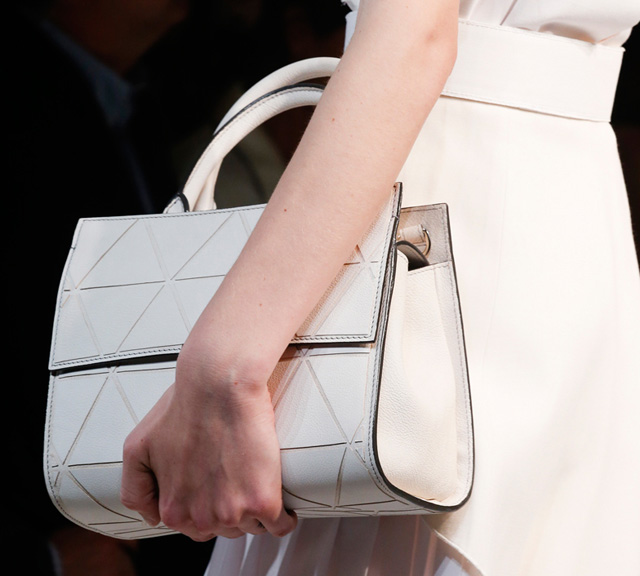 6 / 10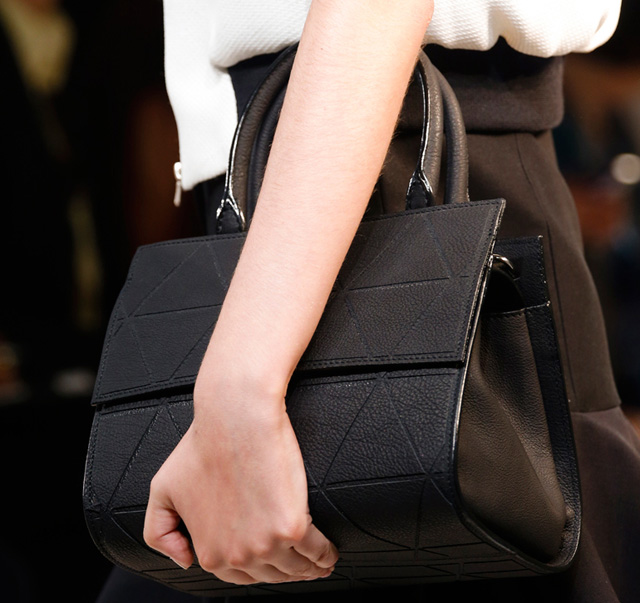 7 / 10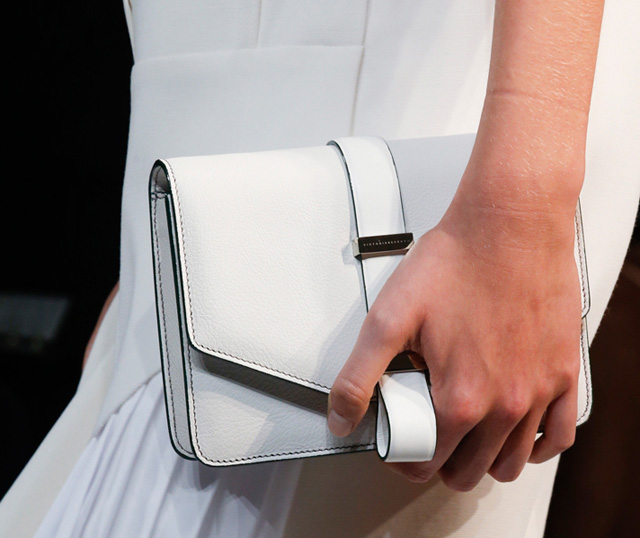 8 / 10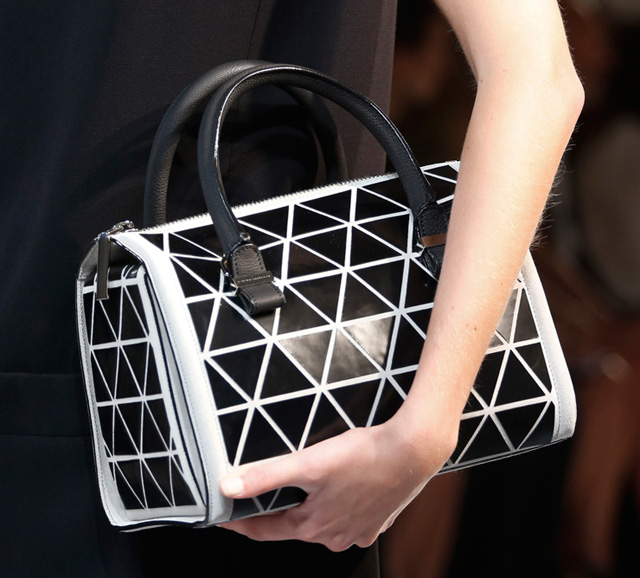 9 / 10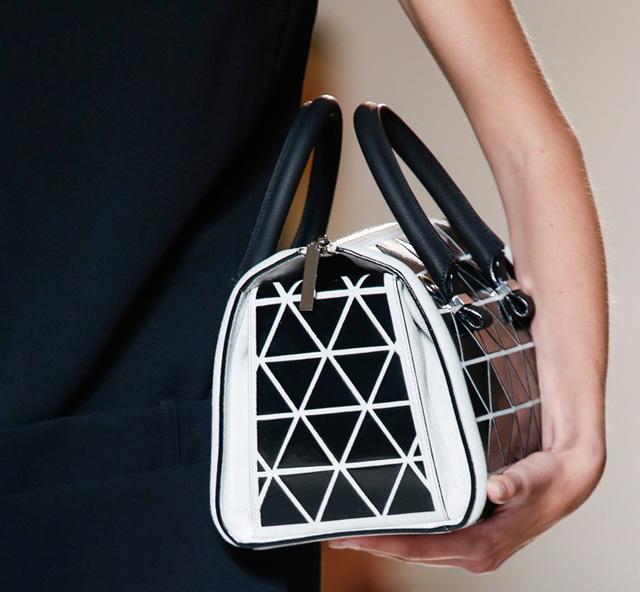 10 / 10