Clutches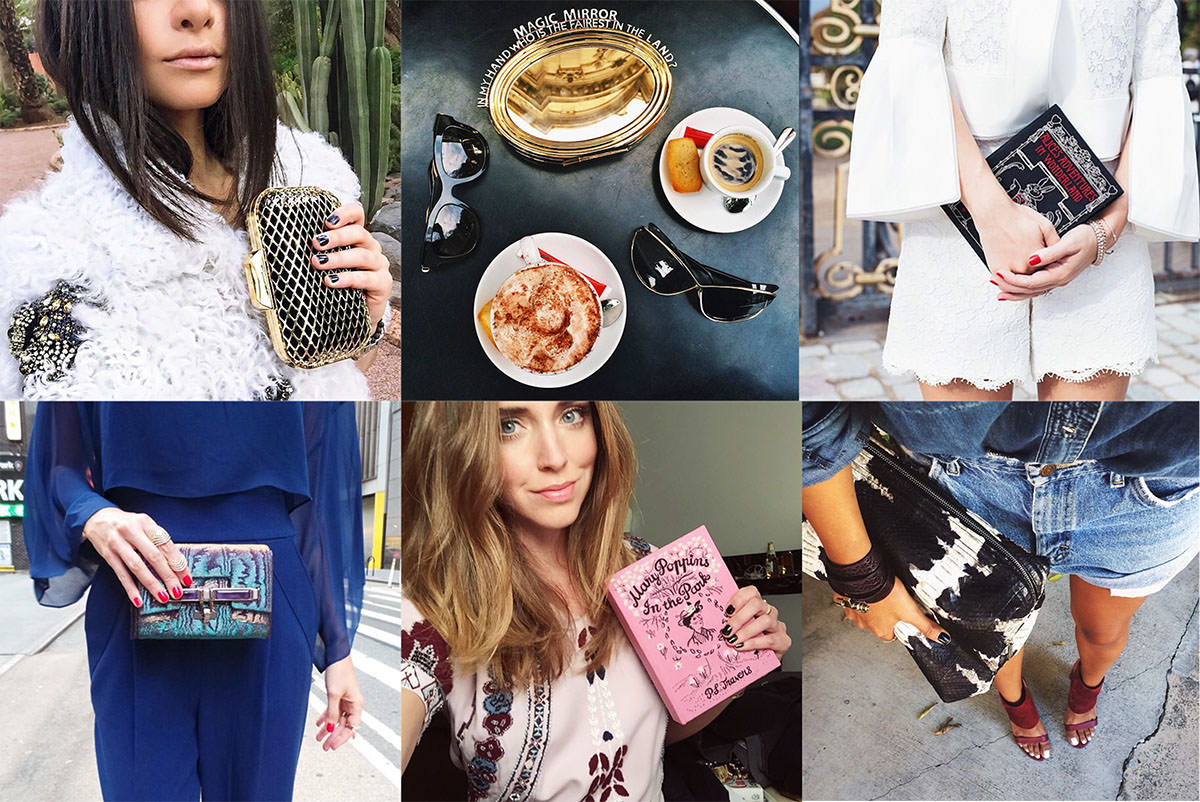 Along with holiday parties comes an opportunity to quirk up our outfits with holiday clutches and festive statement pieces. That's why we took to Instagram this week to find some seriously good bag inspiration. So while these tiny bags may not be able to hold your everyday essentials, it may be worth it to leave your giant wallet at home to carry one of these statement-making bags.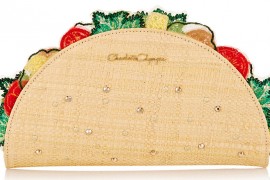 Bag: Charlotte Olympia Taquera Clutch
Why It's the Bag of the Week: Look, it's halfway through a short holiday week here in the US, and we're feeling a little bit goofy around the PurseBlog offices. Goofy enough for a four-figure taco clutch?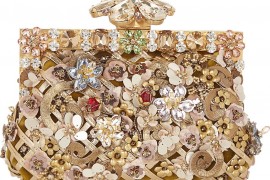 Traditionally, Dolce & Gabbana is not a go-to source of ultra-formal, ultra-expensive clutches; the brand has generally focused on day bags in the past, with a few evening options here and there. The Dolce woman is one with a lot of events to attend, though, and now the brand is turning out party bags to go along with its party clothes.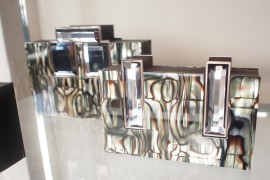 When Kristine Johannes debuted her clutch line, Rauwolf, in 2011, no one had any idea that it would become a mainstay on the world's most prestigious red carpets in only a few short seasons. In that time, though, we've seen the line of ultra-modern plexi evening bags come to dominate events like the Emmys and Academy Awards, and when you look at our photos of Rauwolf's upcoming Spring 2015 bags, the brand's meteoric rise isn't exactly a mystery.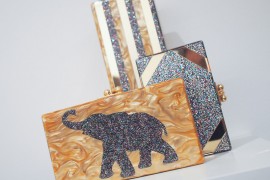 During New York Fashion Week, we were lucky enough to drop by Edie Parker's presentation to check out what the brand has coming for Spring 2015. If you're a fan of designer Brett Heyman's retro-modern acrylic evening bags, you'll no doubt be a fan of what's to come: more colors, shapes and inlaid designs.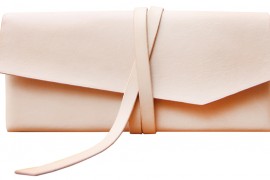 Minimal accessories are having a moment. From Celine Trios to Mansur Gavriel Buckets, a whole host of fashion consumers have decided that they're largely sick of bags that are overdone and overwrought, and with that decision has come a wave of tightly edited, pared-down pieces that are easy, functional and understated.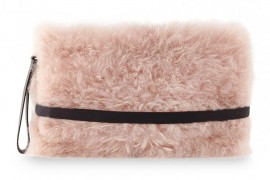 Bag: Brunello Cucinelli Cashmere Fur Clutch
Why It's the Bag of the Week: The ultra-soft, pale pink fur makes this bag feel a little bit dreamlike and impossible, but the contrast of the black strap closure pulls it back to Earth just enough.