There are a few things majority of handbag lovers have in common. Obviously, first and foremost, is the designer bag obsession. There's also an inherent love for beauty, as most designer bag lovers have a matching cosmetic case with the latest and greatest from the skincare world. We also know that majority of designer bag lovers are sunglasses aficionados (hello, our bags can carry so many pairs!). And let's not forget the jewelry, because nice jewelry and watches pair perfectly with designer bags. But one of the other things I find so many of my fellow designer handbag lovers share is a deep love for our pets.
There are countless threads on our forums dedicated to pets, including pets and handbags. Some carry their pups in bags, some carry their pups by hand, some let their pups lead on a designer leash, but the love for pets runs deep. That's why this special project from Valentino is perfect for the designer bag lover, combining two of the greatest loves that many of us share: pets and purses.
Valentino Garavani Rockstud Pet is an exclusive customization service that pays homage to the joy given by animals by offering an outward message of affection to our animals. Clients will be able to select from a range of Valentino Rockstud bags to have their pet's photo illustrated alongside the owner's initial. This combination comes together to express the mutual love between pet and owner (and designer bags).
There will be three different styles of the Valentino Garavani Rockstud bags to choose from which will be available in five different color variations. Riccardo Cusimano, an illustrator and artist, will then personally embellish by hand the buyer's pet (based off a photo provided) in conjunction with the owner's initial. The combination is playful and charming, making a true match made in pet and purse heaven.
As part of the #RockstudPet initiative, Valentino will also launch an exclusive collection of leashes and dog collars in a matching color palette so you can complete the look. The brand will open up this service starting mid October 2020 in store or you can personalize your bag on Valentino.com by choosing your bag and color combination, then you can deliver or have your pet's artwork collected to complete the process. As for pricing, the Rockstud bag styles with customization will cost around 1600 euros. These custom bags will take about 6 weeks to arrive to the client and will come in special limited edition packaging designed for the project.
1 / 5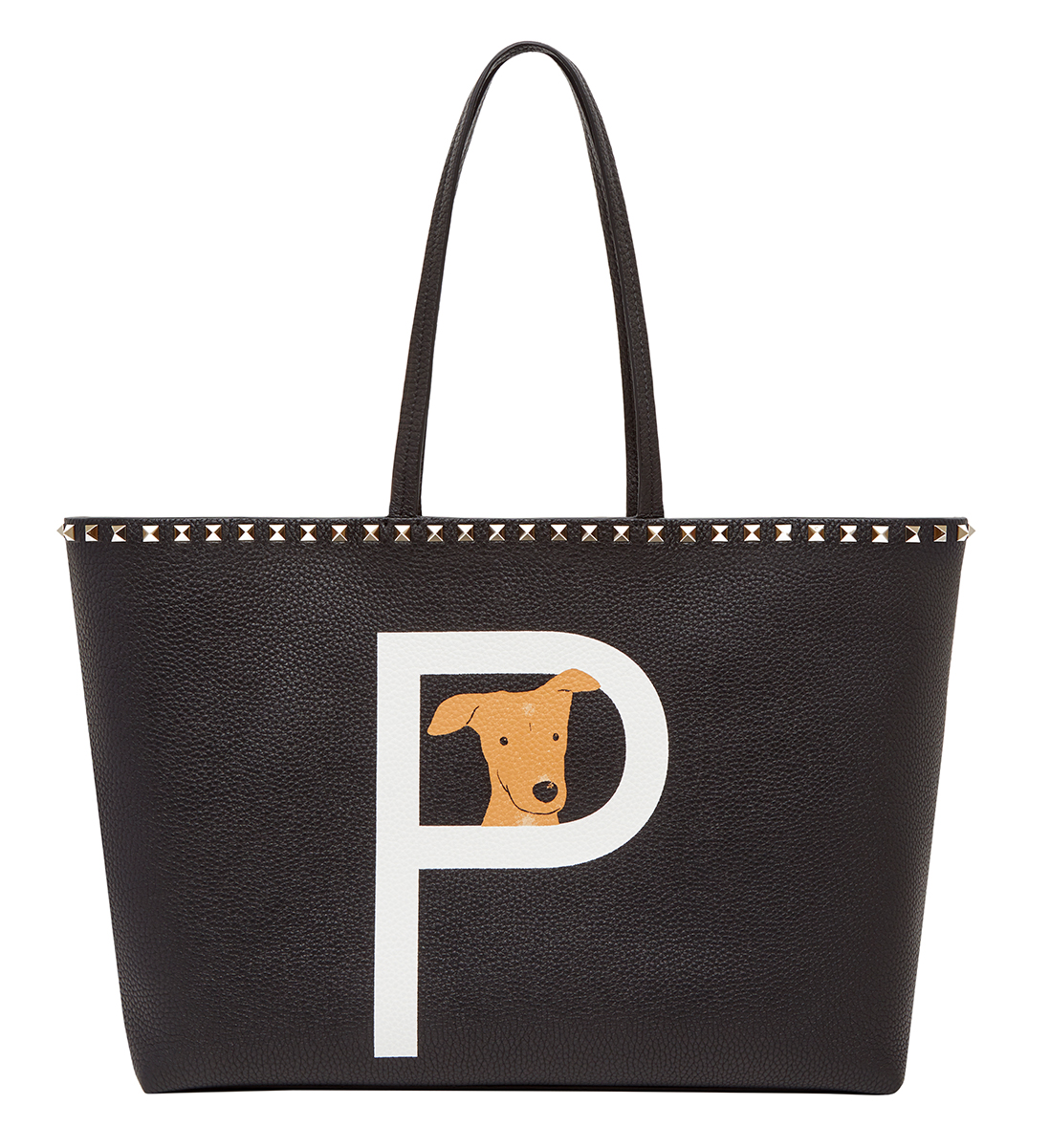 2 / 5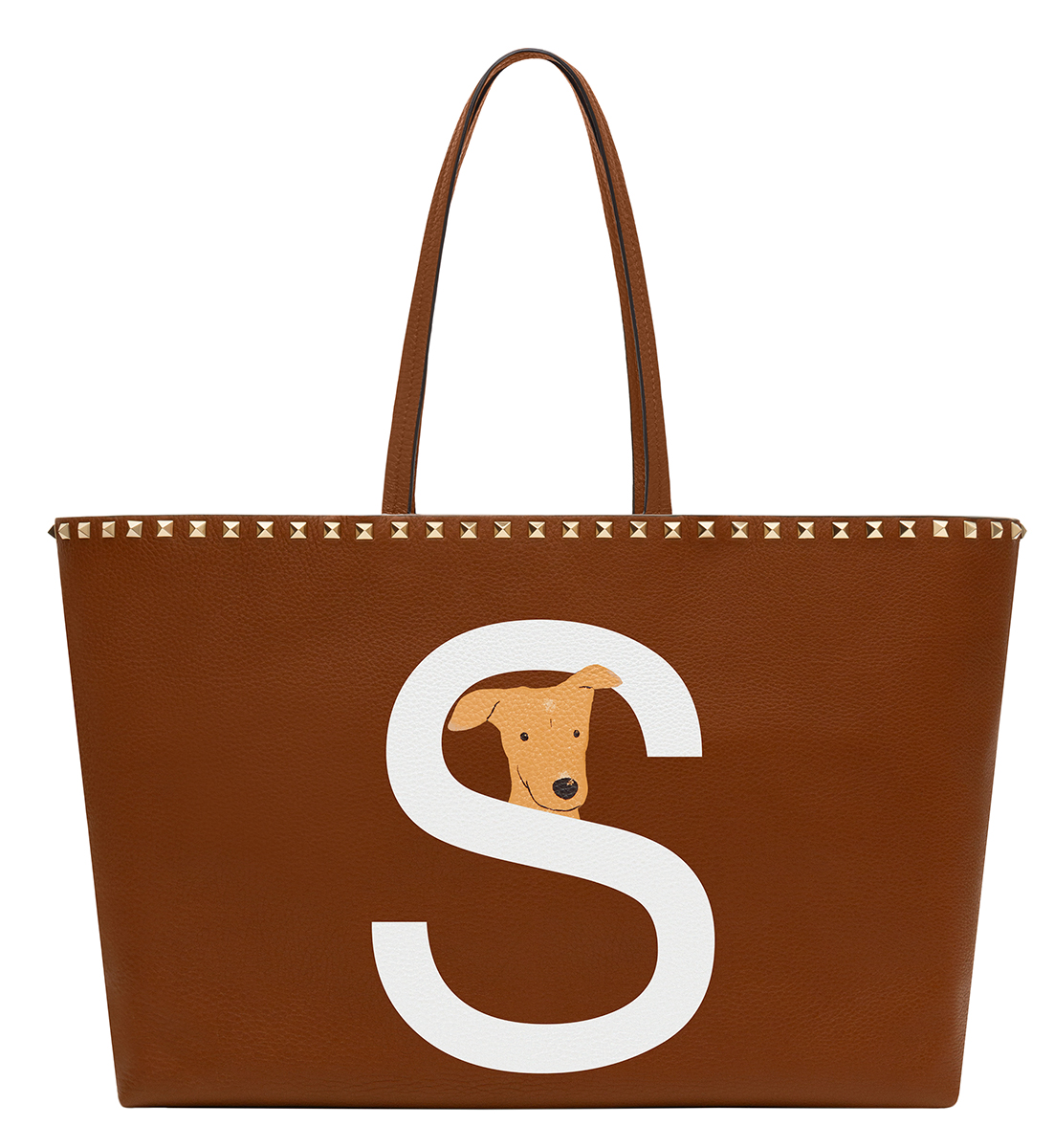 3 / 5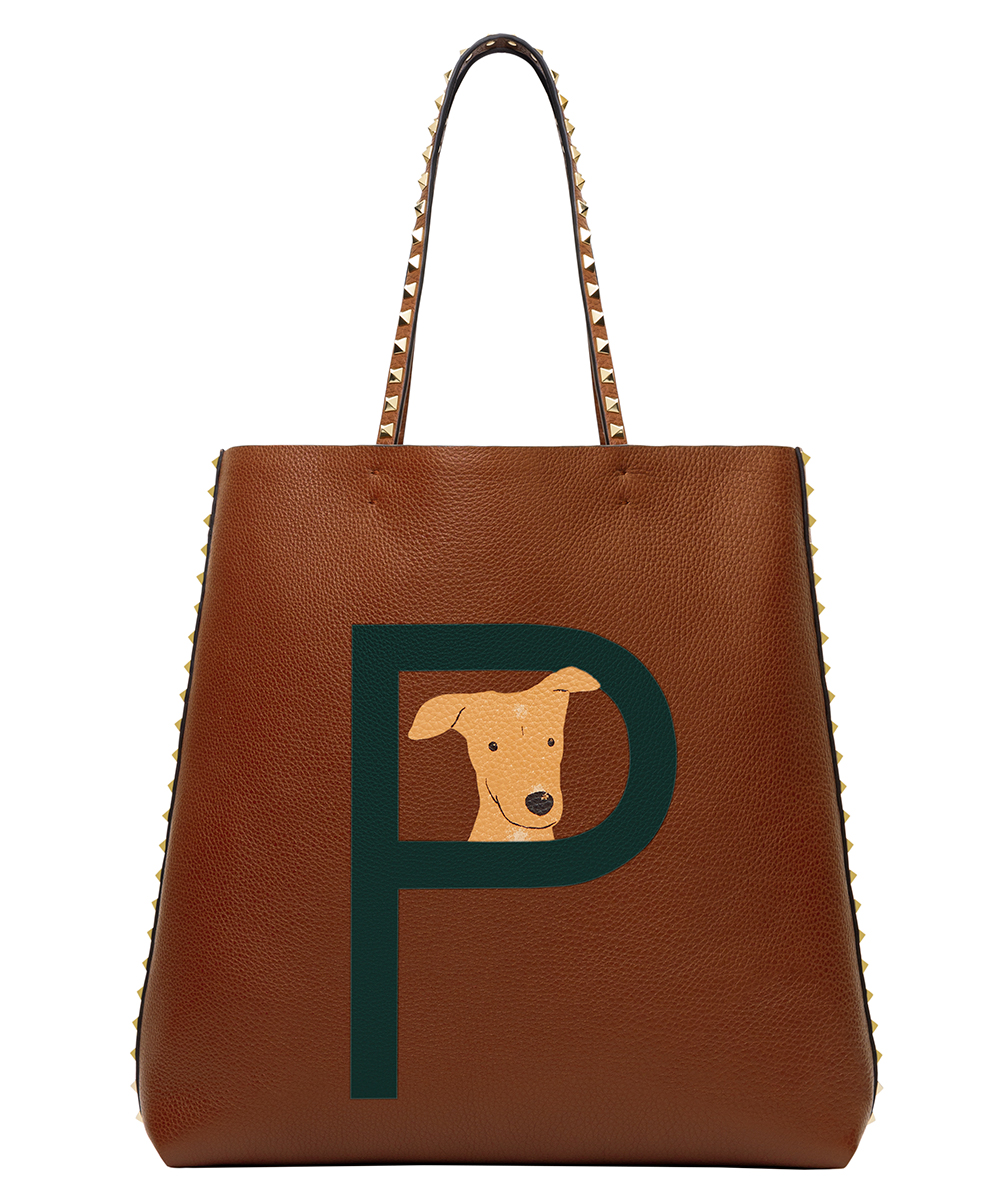 4 / 5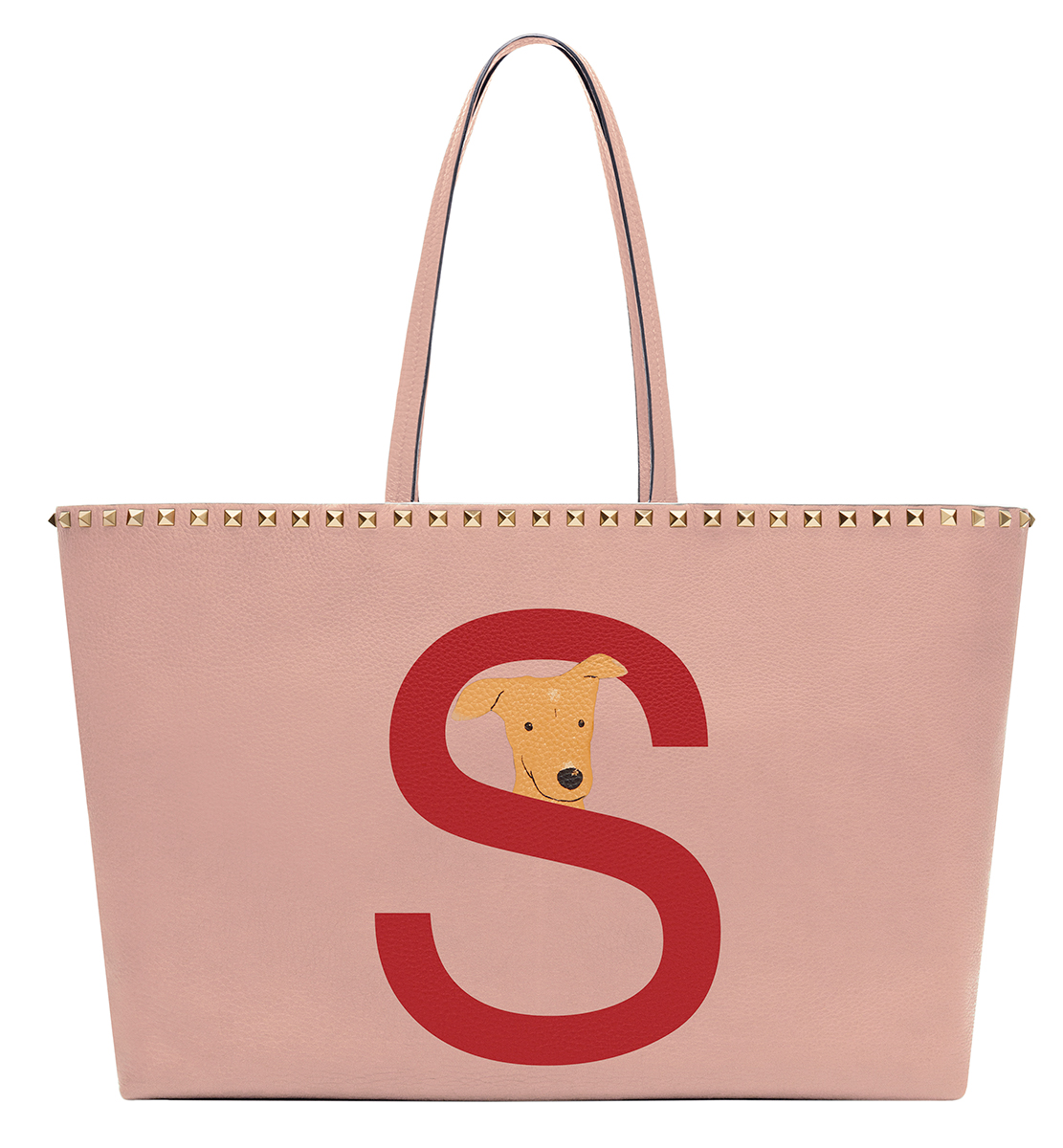 5 / 5