It's been nearly a decade since Valentino first debuted the Rockstud on its runway. Ever since, Valentino's handbags have been synonymous with the Rockstud, so when the brand debut a brand new logo bag on its Spring 2019 runway, naturally handbag fans paid attention. Consumer friendly, wearable and much more spacious than the mini-bags of the moment, we're giving you a look at Valentino's newest bag: the Valentino VRing Bag.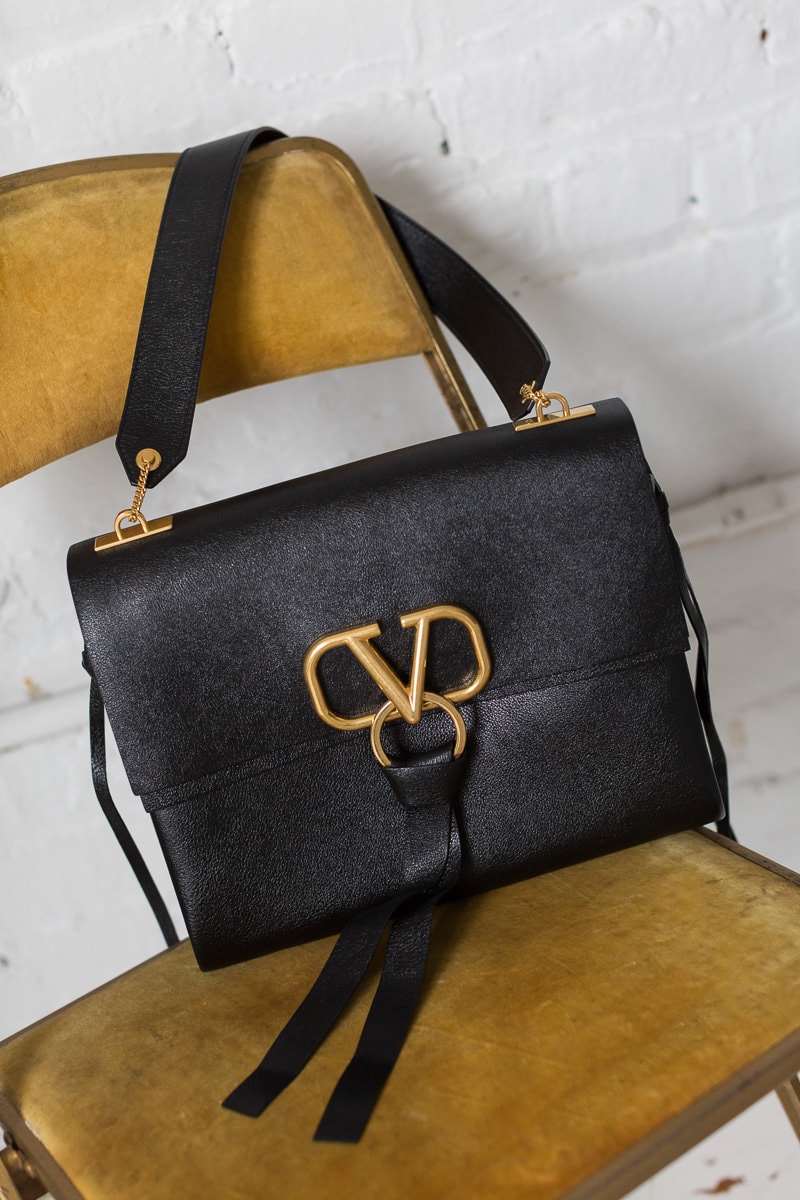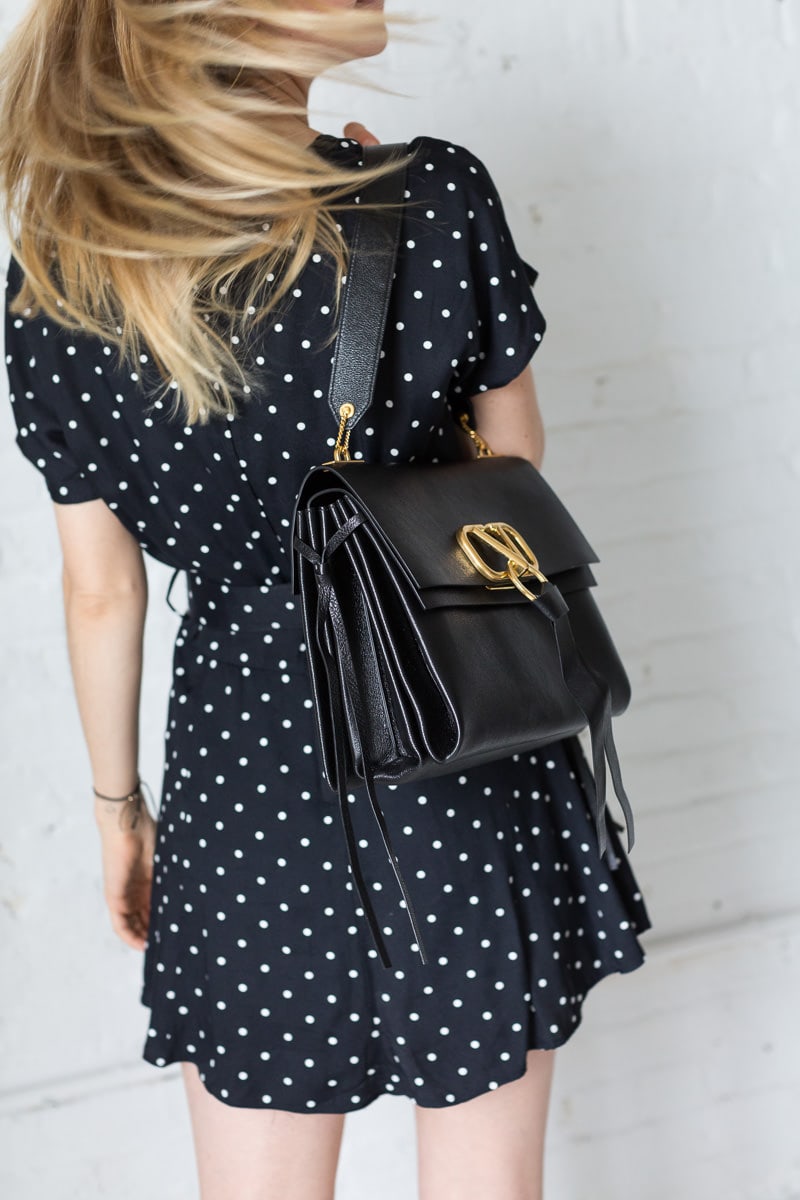 There are a few iterations of the VRing bag, and this line offers everything from totes and a mini cross body to the super-functional shoulder bag, which we shot in two versions. The first version of the VRing bag is crafted in smooth calfskin with antique brass logo hardware. The leather quality of Valentino's bags is always impressive, and the VRing bag is no exception. The leather is both incredibly smooth and soft but appears durable which is a huge plus! (The bags we received to shoot are samples meaning they get A LOT of use, and these didn't show signs of wear which is impressive).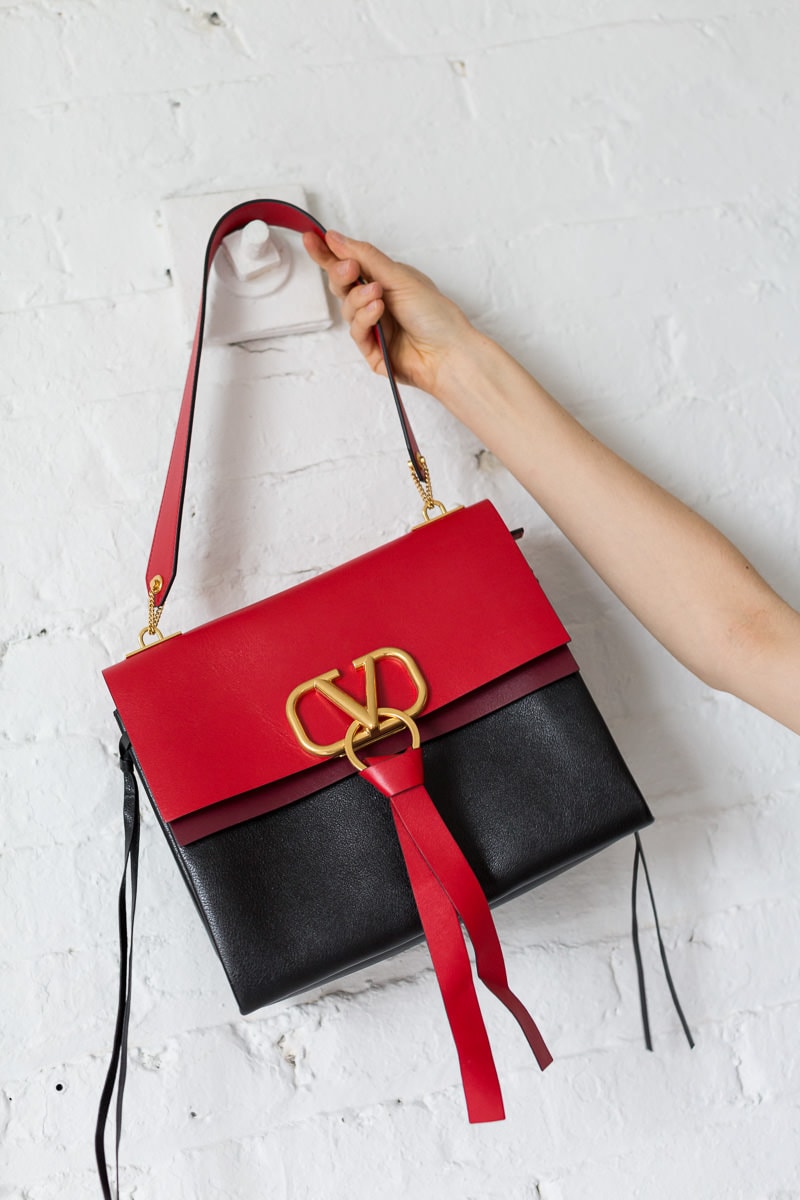 The hardware is a nice accent to the leather as it's more dull and matte than super shiny. Valentino has always done red really well, but this colorblocked version in black, red and burgundy is incredibly eye-catching as the calfskin picks up the cherry-red color beautifully. The solid black version is more of a classic, wear every day bag. The VRing bag is lined in nappa leather and is finished with a clip closure. The closure is a bit finicky at first but once you get the hang of it slides in easily. Inside, there are three fold-out compartments and one zippered pocket for maximum functionality. The bag features one shoulder strap which can be hand carried or worn over the shoulder. Overall dimensions are 9.4″ L x 11″ W x 8.7″ D.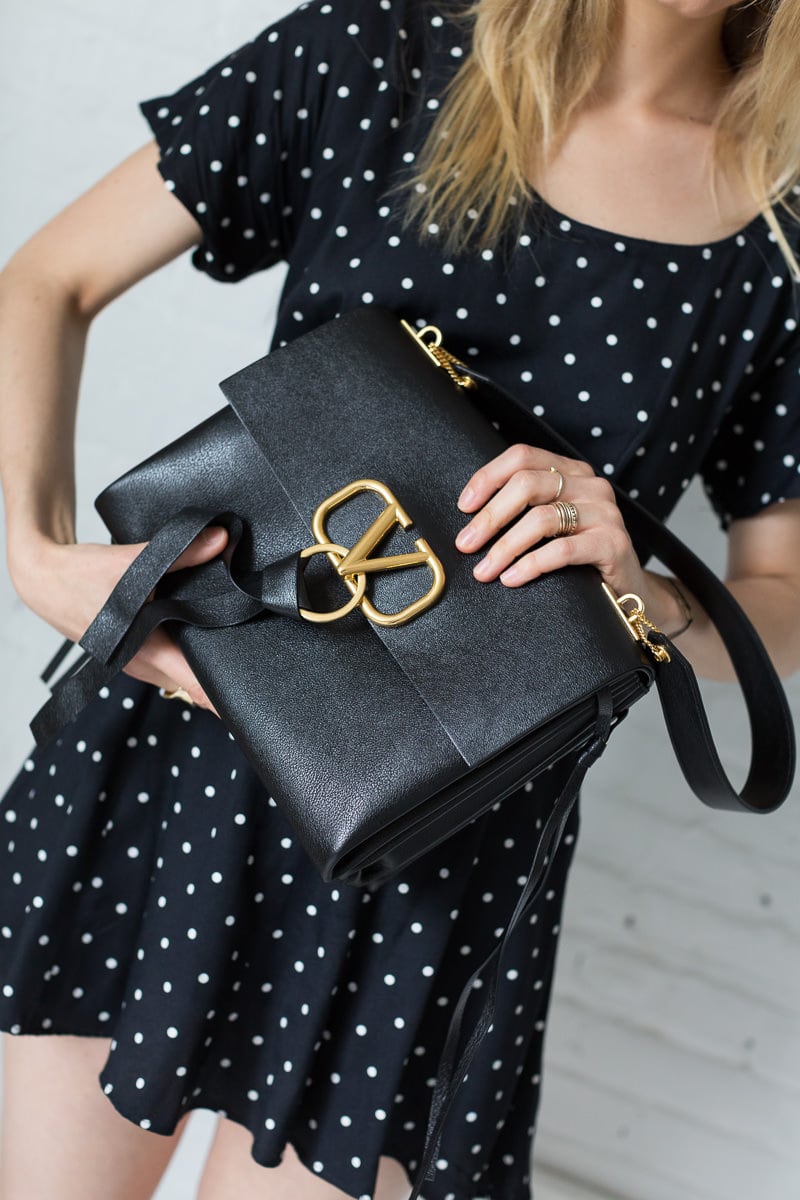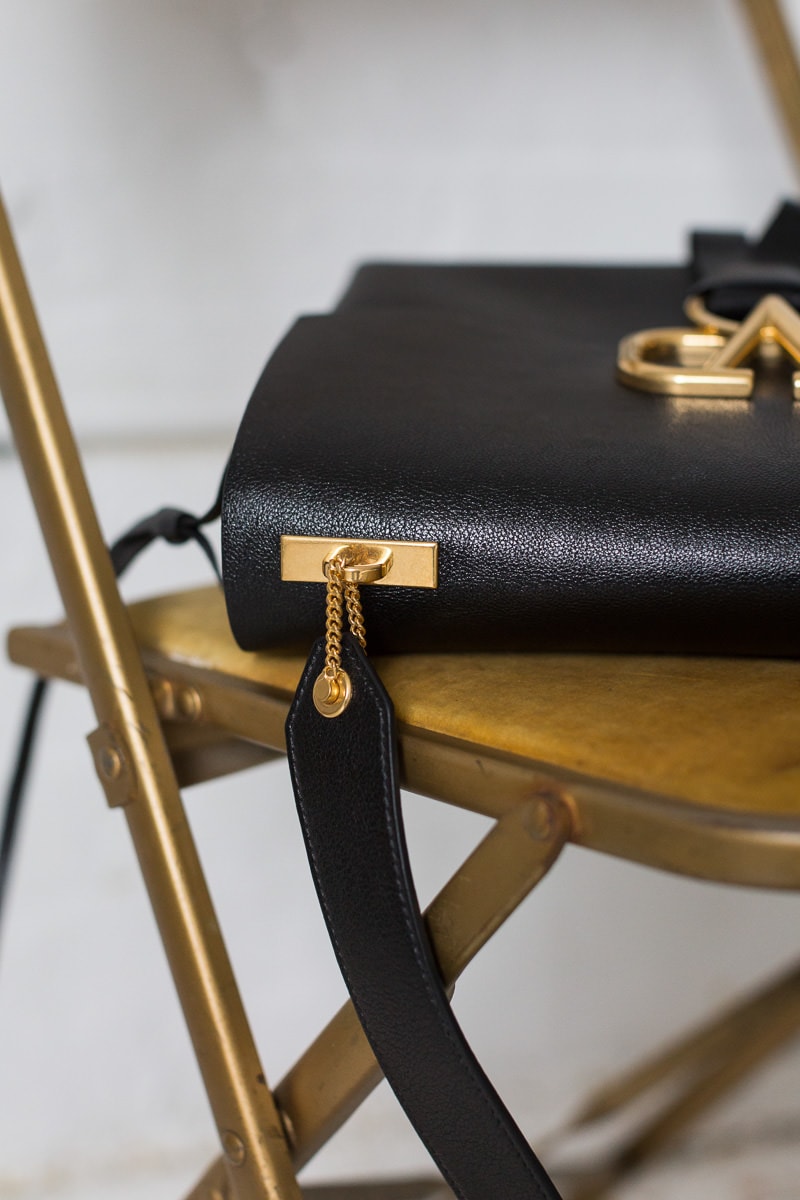 A bit sleeker, with an accordion shape and leather ties that cinch in, next up we photographed a shoulder bag version with multiple strap options. It comes with a removable, dainty chain (not pictured) as well as a removable longer leather strap. This version in solid nude is crafted of beautiful grained leather with antique gold hardware. Though the bag overall is incredibly similar to the smooth version we reviewed above, I like this cinched shape the best and I tend to gravitate towards a leather with texture. Equally as practical, and very similar in size, this sleek version features two interior compartments separated by a middle zip. The overall dimensions are 16.5″L x 16.9″W x 7.1″D and you can pre-order in black via Neiman Marcus for $3,295.