I'm not one to wear color. Ok, maybe that's a bit of stretch—in the spring and summer, I branch out a little bit, but once the temp drops it's back to black. It's likely the New Yorker in me, and if I've said it once, I've said it a thousand times: I just love black! I can't get enough. If I want something and it comes in black you better bet which color I'm going to get. I'm going on vacation to Mexico in a couple of weeks, and so far most of my outfits are black—it's a problem!
Imagine my surprise when I fell for a color trend. That's right: this girl is loving all things marigold for fall, and the rich, golden yellow is huge this season. It's everywhere from sweaters and peasant blouses to shoes and handbags, and I just can't seem to get enough. I already have a slew of items in this season's hottest shade sitting in my cart at Shopbop, but here's 15 more that I'm currently crushing on.
I just want to wear this with tall brown boots and frolic in a field of sunflowers. Is that so much to ask?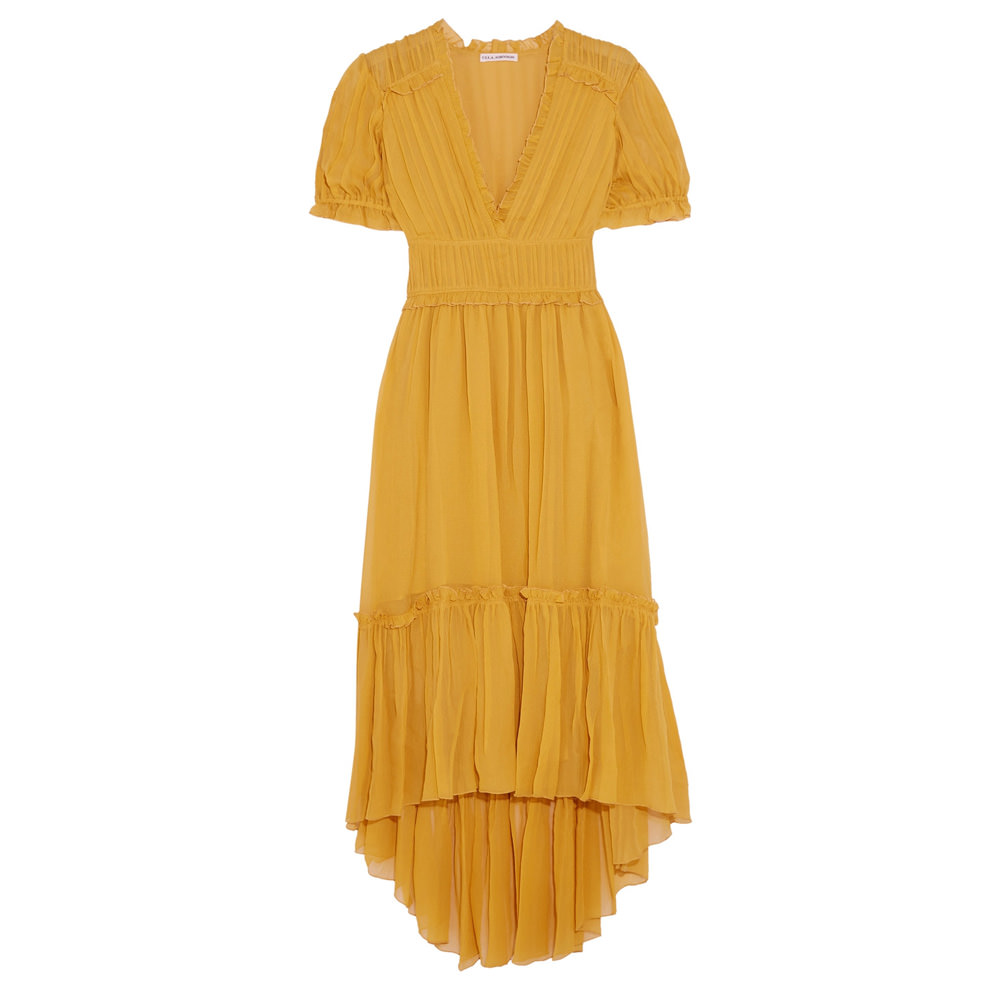 Loefller Randal Coco Velvet Mule
$395 via Barneys
These are velvet and they're marigold so they are so very fall, and yet they're an open toe mule? That doesn't stop me from wanting them though.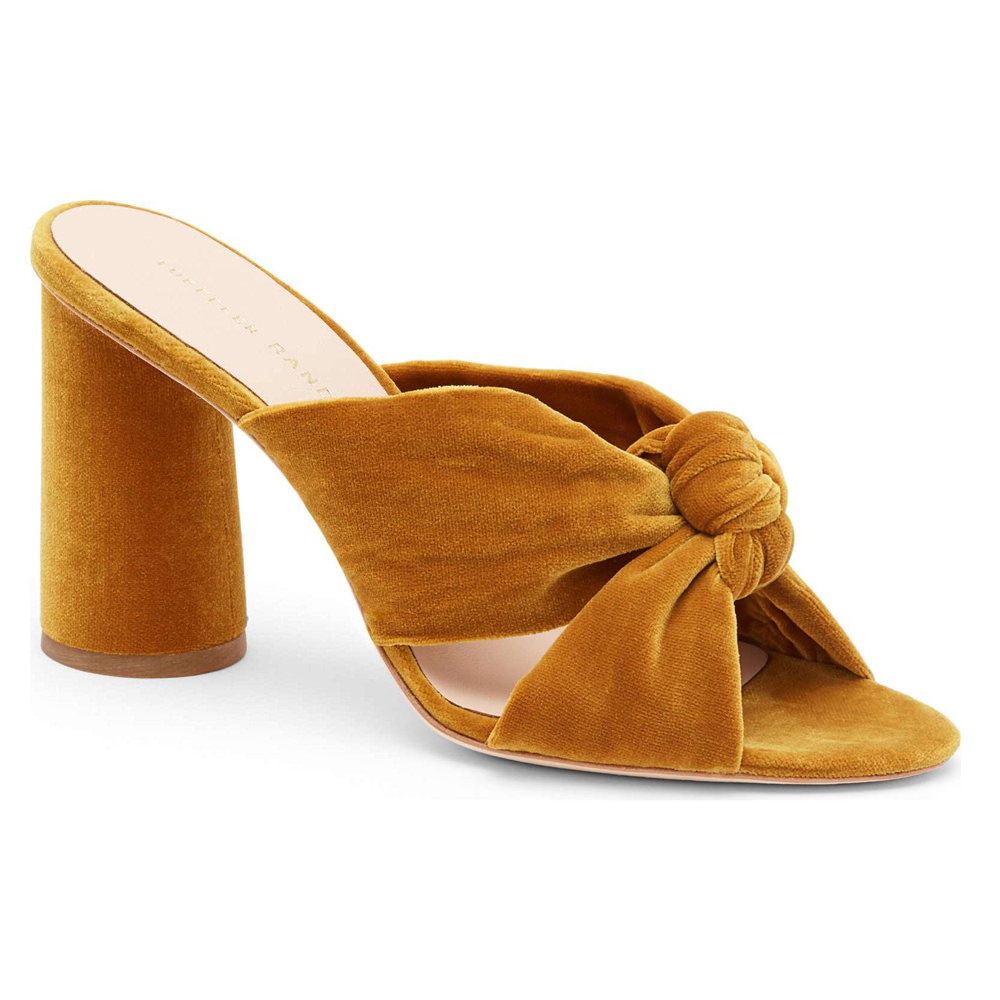 I've never considered myself a Mulberry girl before, but there's something that I'm loving about this chic cross body bag! It screams fall and if someone were to send this little lady to my doorstop I would be thrilled.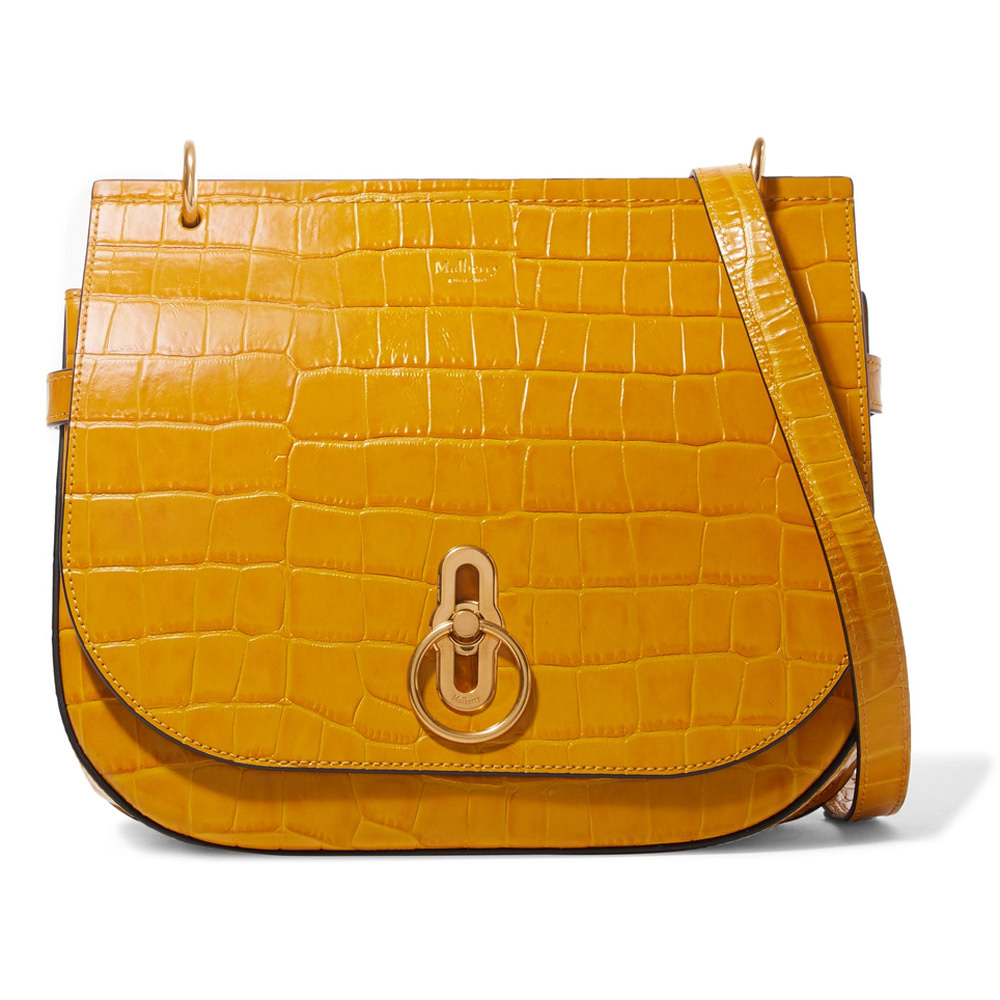 These are the kind of sunnines you wear if you want that effortless cool-girl vibe, which let's be honest, who doesn't want that?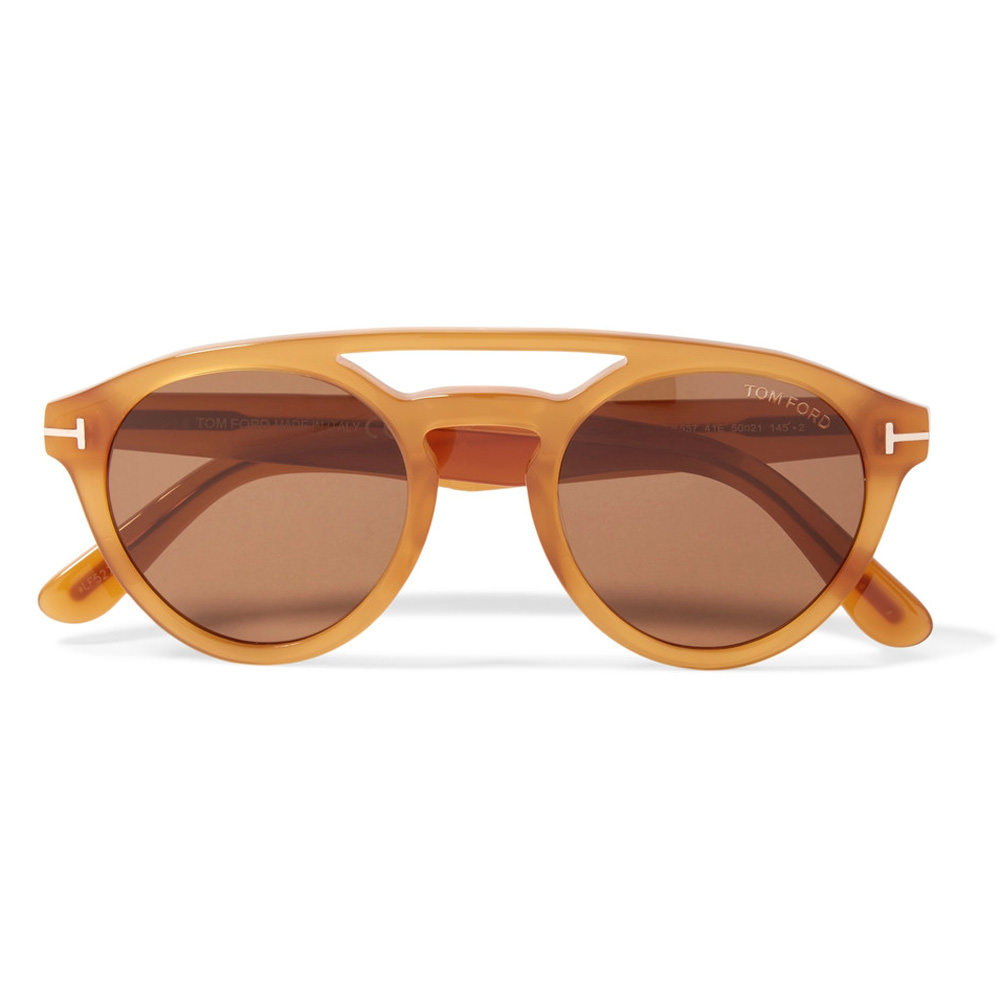 I never understood the point of short sleeve sweaters until this fall in NYC came around. It's barely been cold enough to even call this fall, but on the chillier days this gorgeous mohair little lady would be perfect with jeans.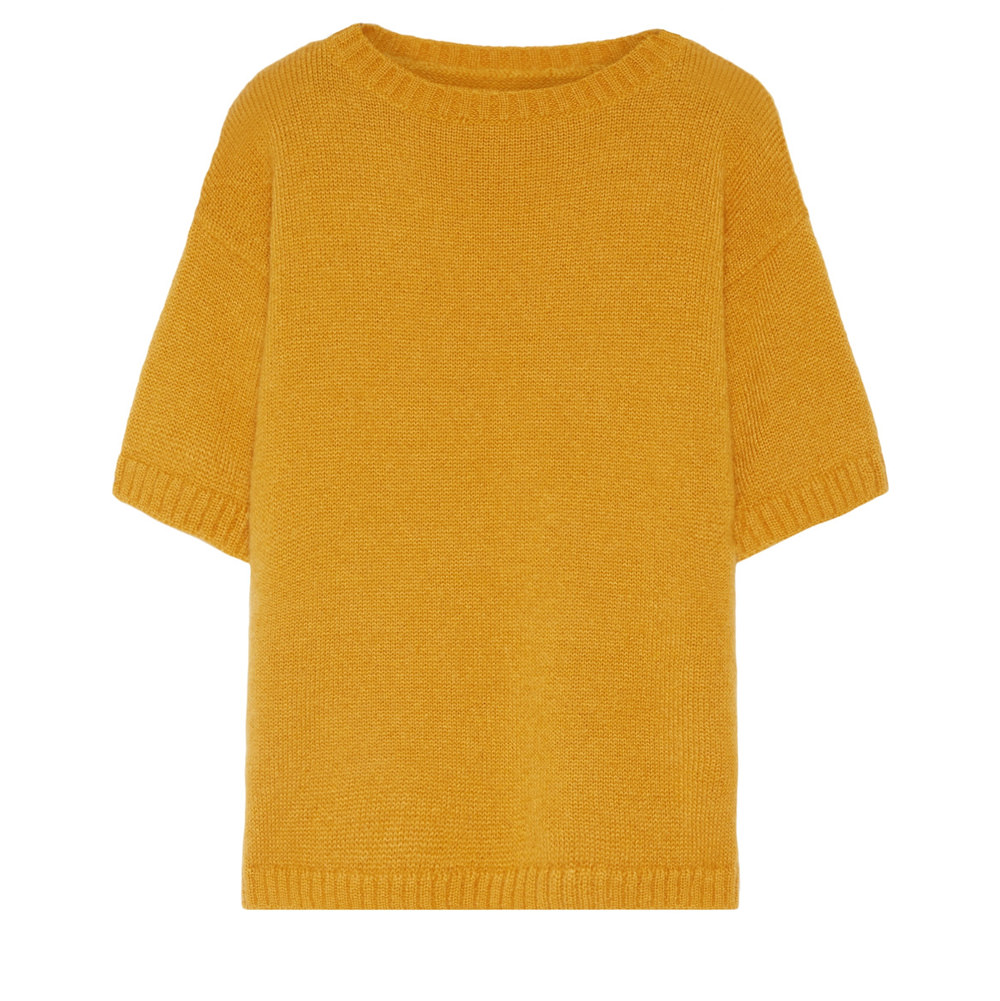 I adore this bag. Everything about it calls my name, the color, the bow, the satin material—I simply must have it.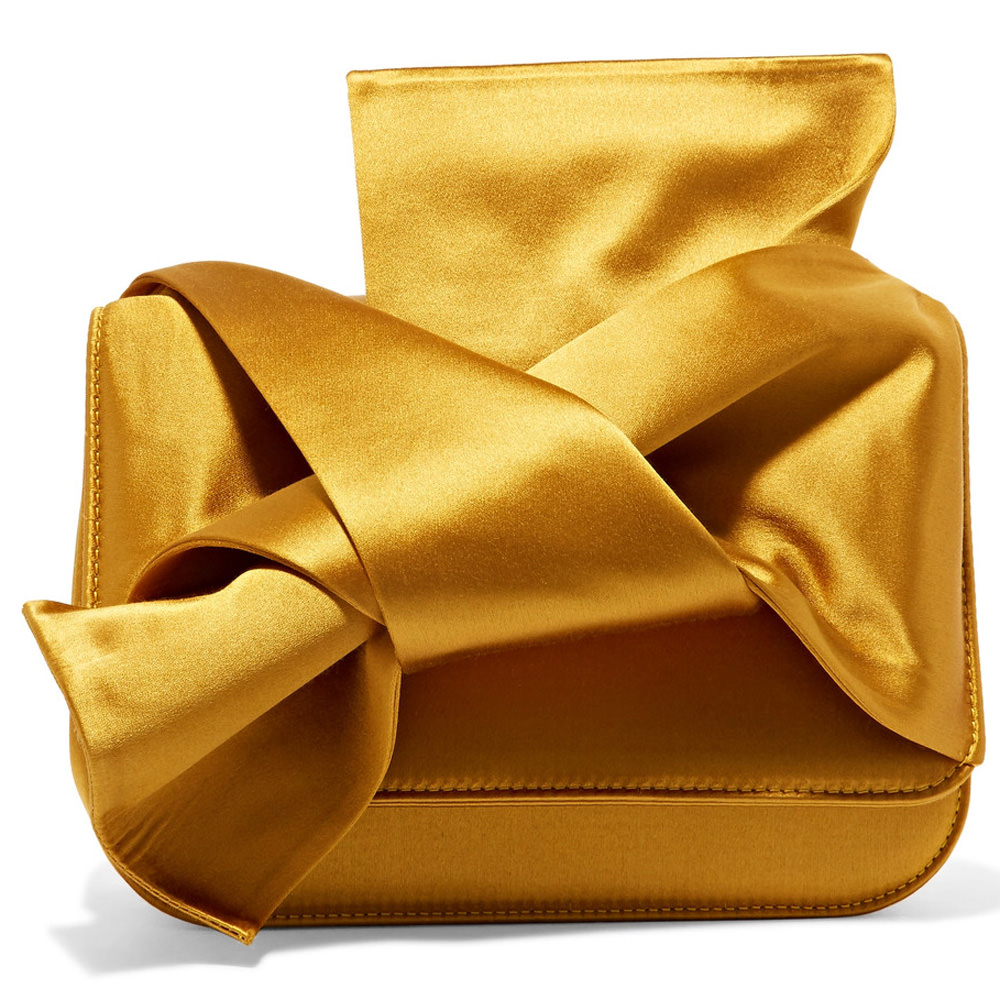 While we're on the subject of statement bows, let me just tell you how adorable I think these slides are. They are 'so me,' and out of everything in this round-up, these beautiful babies might be my number one pick.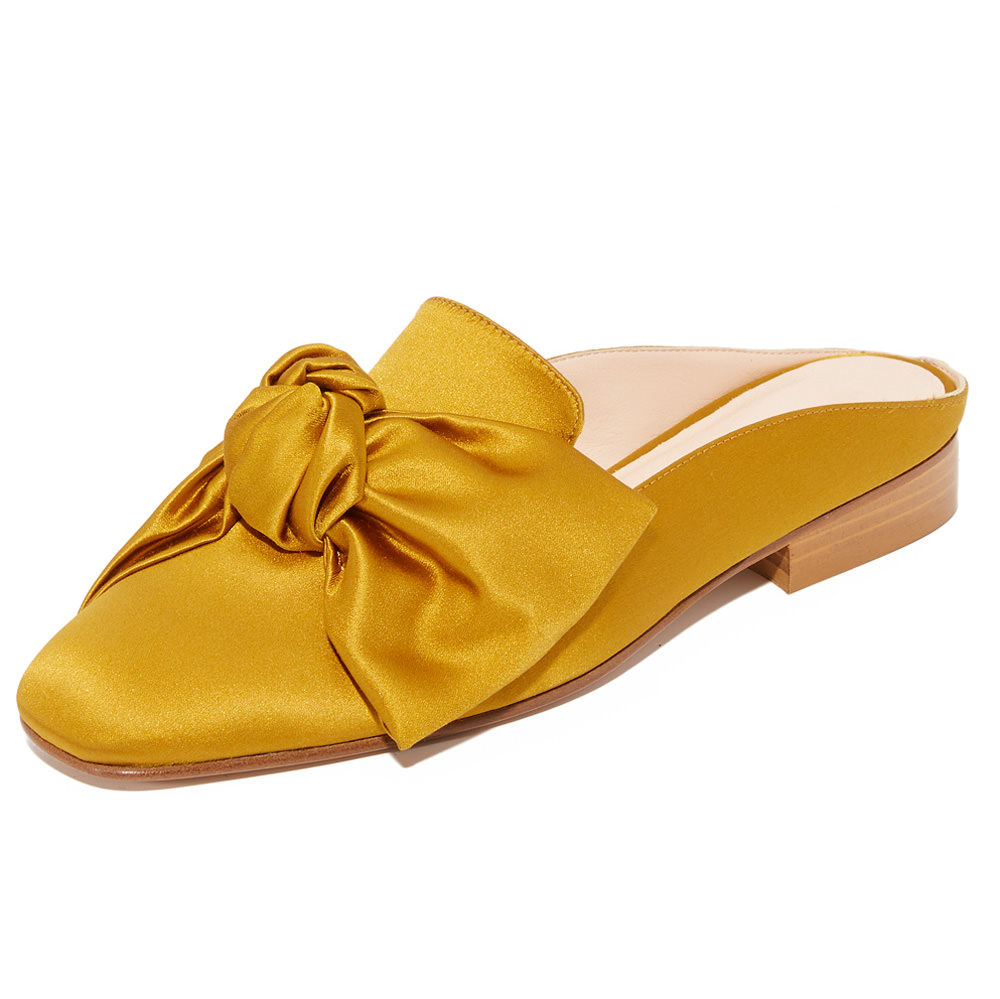 Chan Luu Pom Pom Hoop Earrings
$35 via Shopbop
These are a fun way to add a pop of color if you're not feeling as adventurous as I am!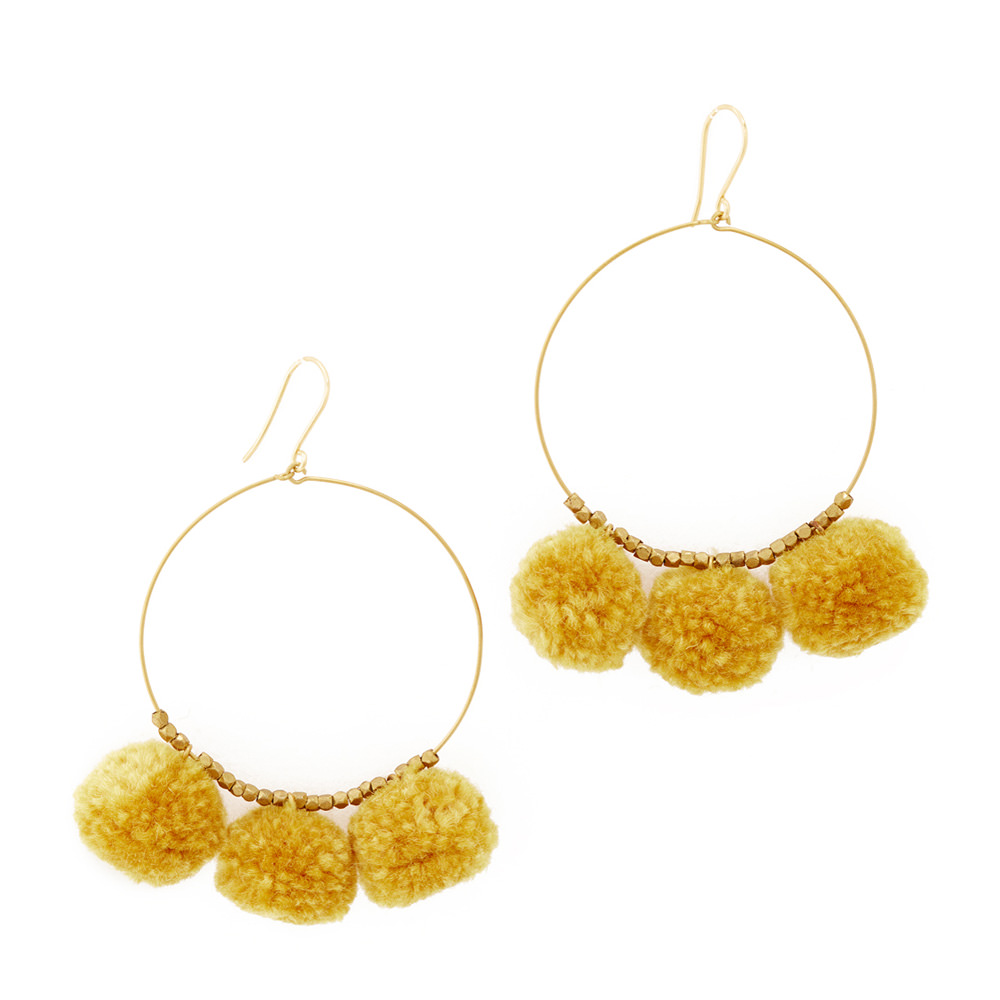 Flirty, floral and fun—need I say more?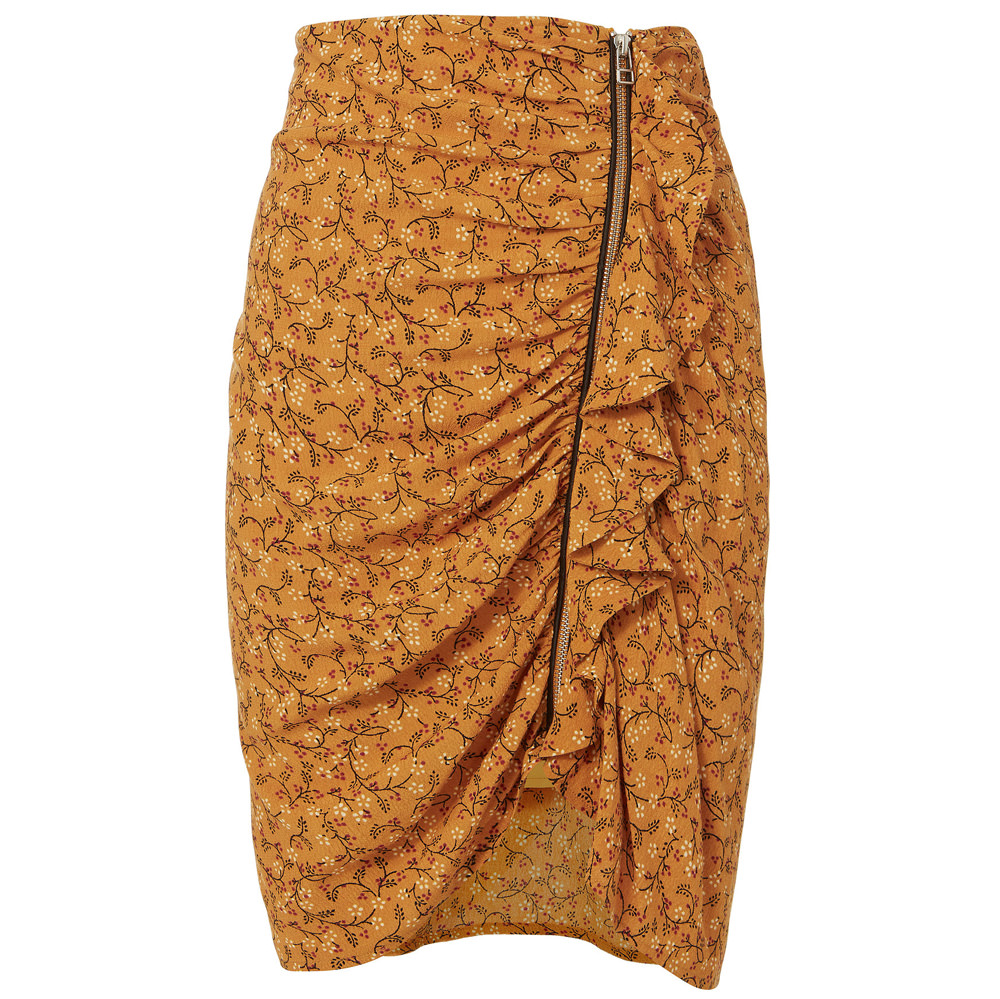 If you know me then you know I'm obsessed with beanies. Both on my own head and on the head of any guy walking down the street. Ask my friends how many times I've said "is he cute or is it just his hat." This one is the perfect shade of marigold and is super affordable you'd be silly not to snag it!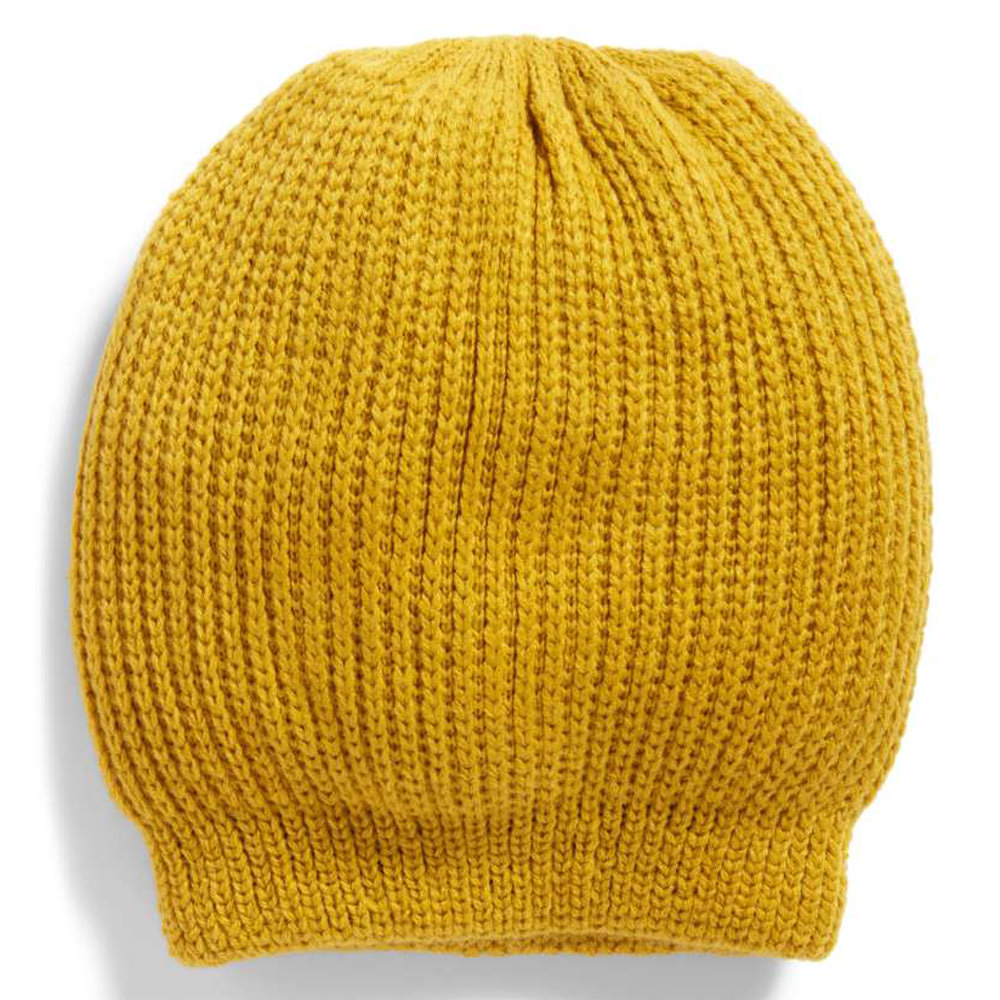 Who doesn't love a good Fendi Kan I? The shade of this bag makes it a fall show stopper, and I think this is one of the best ways to do marigold if you don't want to over-do it.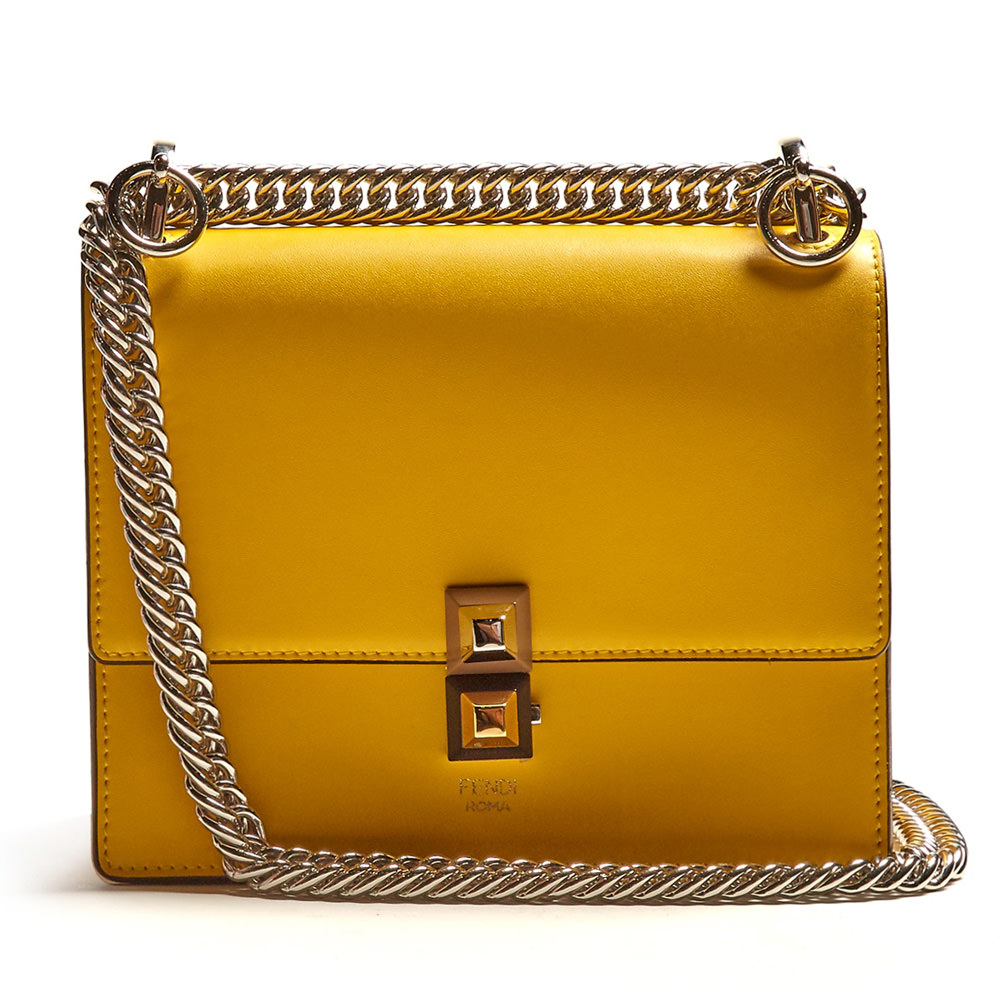 I've been dying to buy these sunglasses in the tortoise version for a while now, but since discovering this marigold shade, I can't get them out of my head!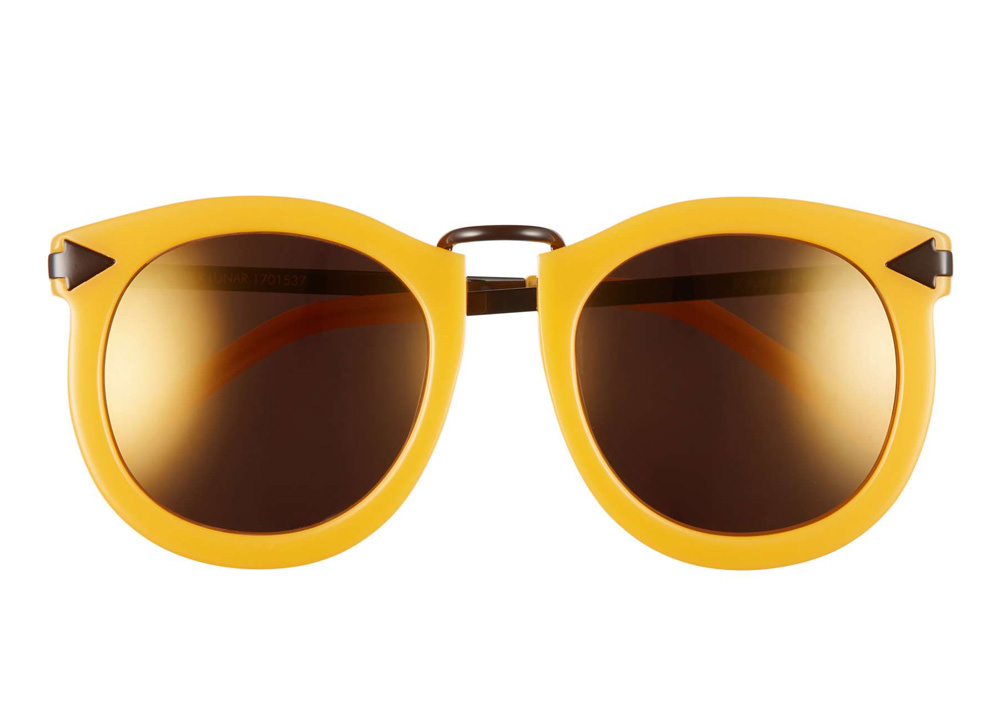 I love flowy silk blouses with a good ruffle. The bow is just the icing on the cake.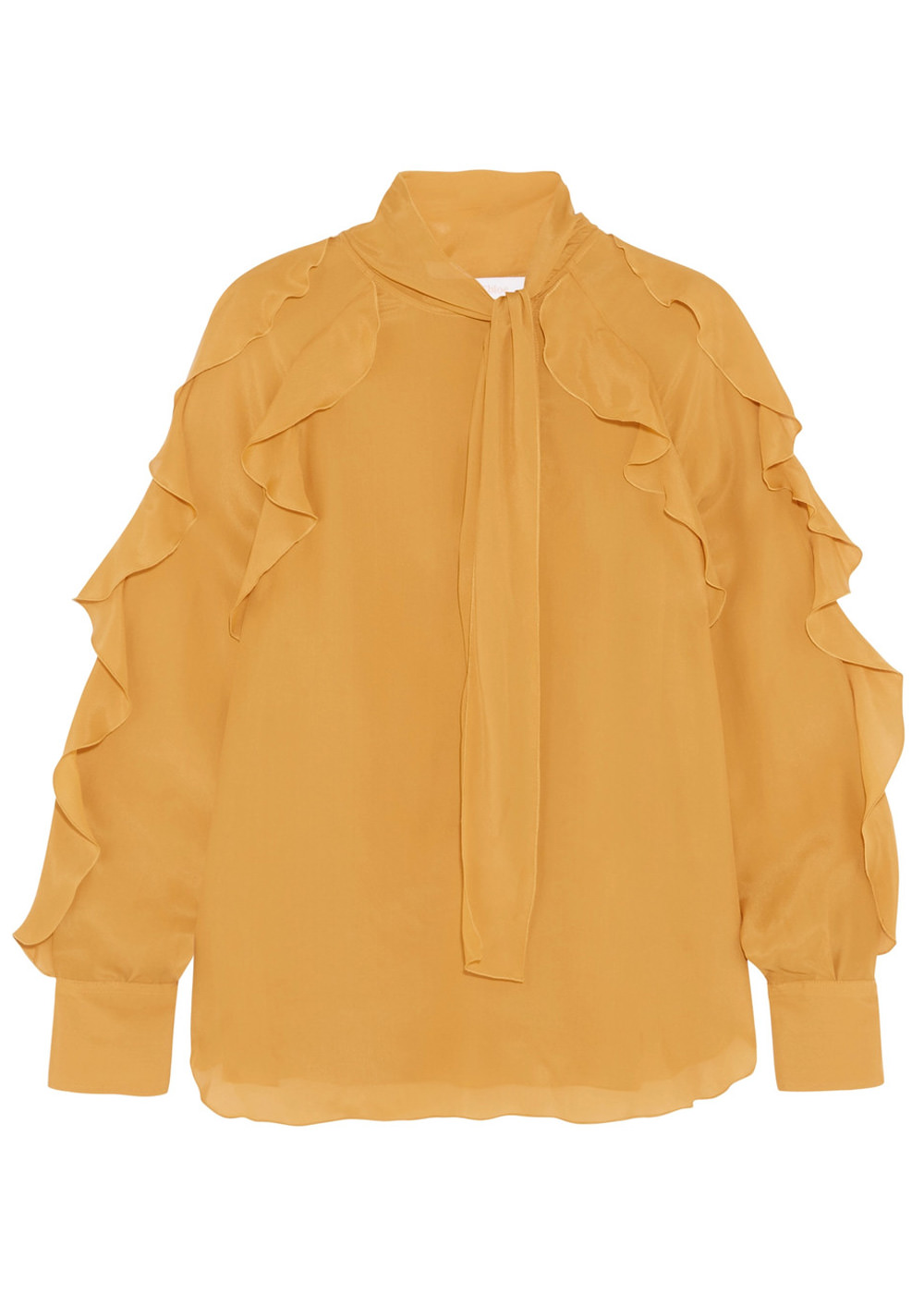 These boots are called the 'Party Bootie' and that's simply what I wanna do with them. They make me want to grab my friends and dance the night away, champagne in hand, oh but of course.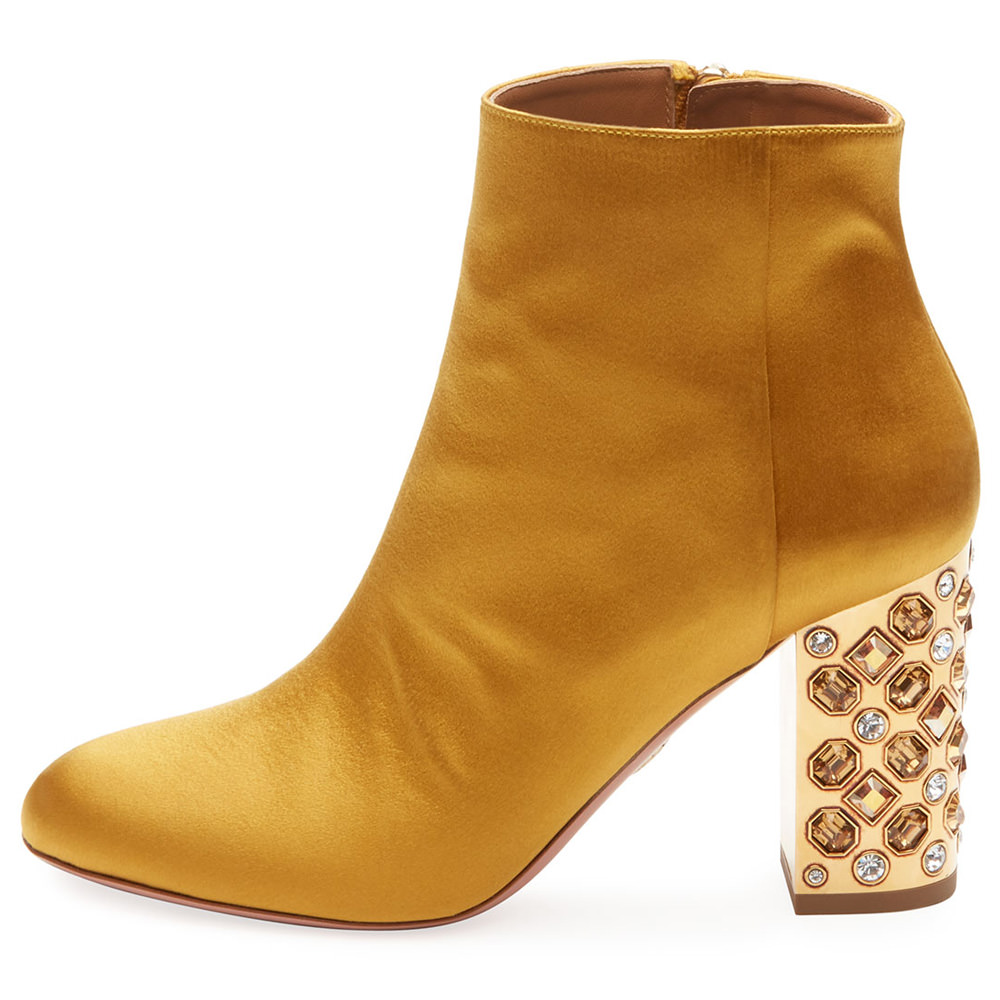 Vanessa Mooney The Astrid Earrings
$45 via Shopbop
I own these earrings already in black and I simply adore them. I bought them in the spring, and I've worn them so many times over the last few months. I always get compliments on these puppies!