Kate Spade. Then I glanced over and realized that this bag was in fact a Rebecca Minkoff design. Speaking of being taken off guard, I was actually a bit shocked to see this shape and the bright colors during the winter months. Yet, no matter how confused I may have been, I can take a step back and actually enjoy this tote.
I was completely taken off guard when I came across this tote. When I looked at it, I thought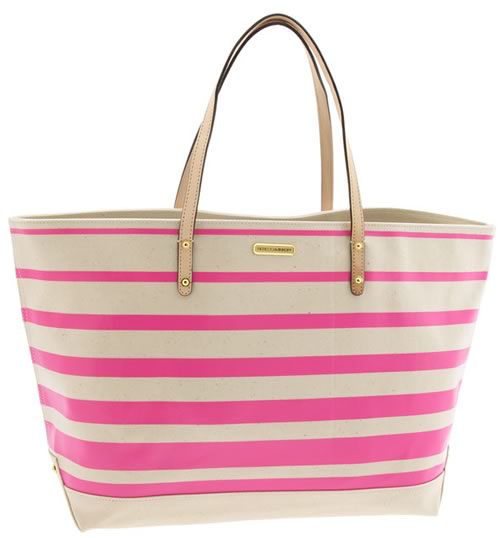 The Rebecca Minkoff Cherish Mini Canvas Tote is certainly a durable tote with bright and uplifting stripes. While it is just a minor detail, I like how the size of the stripes vary. This canvas tote has leather handles and metal feet. I don't always care about metal feet on handbags, but on a large tote like this, I think they are crucial. You'd be more likely to see me carry this tote in the Spring or Summer, but hey, why not stock up on it now so I am ready to kick off the warm months? Buy through Nordstrom for $155.