When I recently noticed that several new Betsey Johnson clutches had been added to the inventory on Nordstrom.com, I couldn't have been more pleased. I've always been a big fan of how Betsey's glitzy, girly, over-the-top aesthetic translates to fun, inexpensive bags that any young girl with an outsized sense of style would be happy to carry for a night out, and to see her embrace that market just makes so much sense.
Something like the Betsey Johnson Betsey Soiree Crossbody Clutch may be utterly ridiculous in a large bag, but in a small bag, it manages to be utterly ridiculous in a good way. Since that balance seems to be exactly the one that Betsey wants to strike, I hope that we see more clutches like this in the future.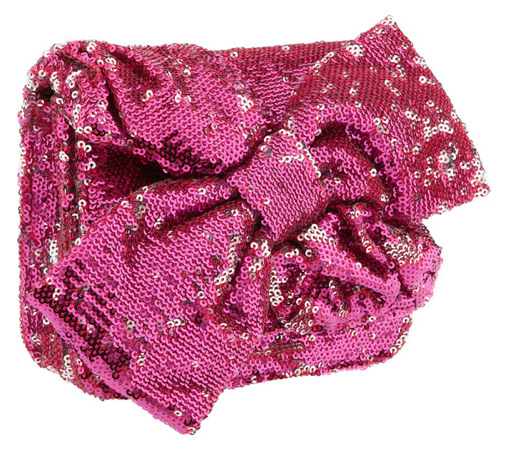 Obviously, this clutch isn't for the faint of heart or anyone that takes themselves with a modicum of seriousness, but it's the sort of bag that you sometimes wish you had in your closet on those nights that all of your clothes just seem a bit boring. I think we all have those moments (I had one last weekend), so having a silly, somewhat inexpensive bag to spruce up a blah ensemble should be something we all have in reserves. This may not be the one that you'd pick, but I encourage you to go out and find a clutch that makes you smile. Buy through Nordstrom for $98.