Like it or not, you guys are always among the first to know when I'm in the market for a brand new bag. Who's actually first in line depends on where I am the moment the urge strikes. Sometimes it's smack in the middle of the workday and the first thing I do is ping Amanda on gchat to proclaim that I need something new; other times, I'm sitting on my couch eating cereal and exclaim that I need a new bag, at which point my roommates either ignore my outburst or humor me and ask which one I want. Sometimes I actually scratch the itch and go through with a purchase; other times I just dream about it and it never actually happens. This time I've got my heart set on a red bag, and two in particular have struck my fancy.
I've always been very into the idea of a red bag because though it's bright and colorful, to me, it's almost like an elevated neutral. You can wear it with so many colors, and it especially pairs well with black, white and denim–a.k.a., my entire wardrobe. I even strongly considered getting my Gucci Marmont Bag in red, but ultimately I had to go with black because I did not have a classic black bag in my current rotation. I love my Marmont, and I'm really happy that I chose black, but I still feel the need to add a red bag to my current lineup. Two very different Saint Laurent mini bags are on my the brain, and though I've already sourced multiple opinions, my research is never complete until I've asked you guys what you think!
Saint Laurent has always been on my radar, though not really as a holy grail brand, but rather a tried-and-true brand that I've always wanted to own a piece of. In March, I snagged my first Saint Laurent item when I got a small black wallet, and I've been really happy with the quality of it. The caviar leather is not only beautiful, but durable, and I'm very happy with the craftsmanship of it overall. That little purchase really got me thinking that I may want to one day pick up a Saint Laurent bag too, and this, my friends, is how I am where I am at this moment—crushing hard on two red Saint Laurent bags.
The first is the Small Loulou Chain Strap Shoulder Bag. I'm not surprised that I love this bag because it's basically the Saint Laurent version of my Marmont bag. Now that's not necessarily a bad thing. I love the size and shape of my Marmont, and I get so much use out of it. In a way I consider this like buying something you really love in another color, or that pair of jeans you're obsessed with in another cut/wash. Can you really have too much of a good thing? The leather is super smooth and luxurious and it's the perfect red. I also like that the hardware is silver here versus gold, because sometimes red and gold looks a tad too Christmas-y for me. Like the Marmont, the straps can convert to long or short, and overall, I don't really have a reason not to want this bag.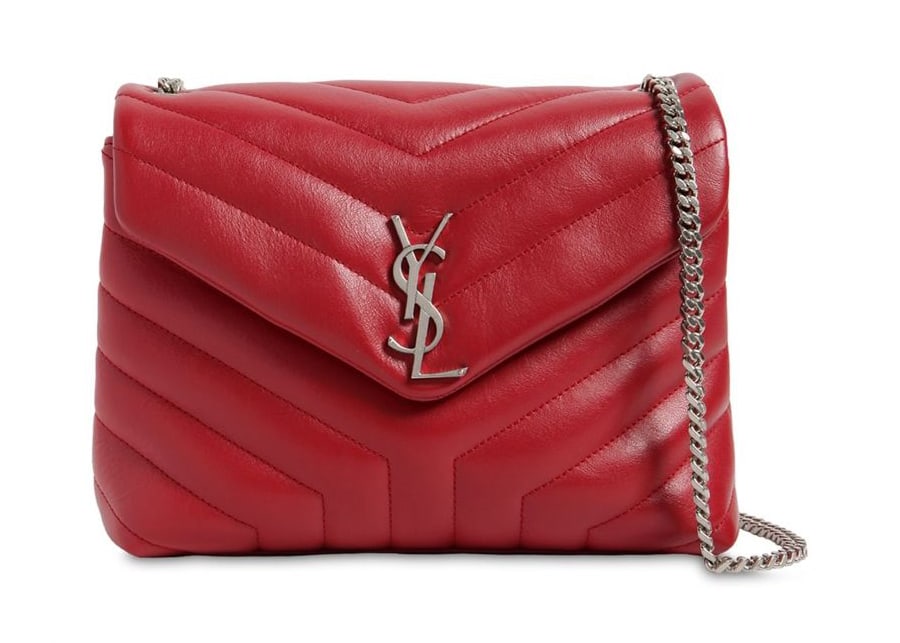 The other bag I'm crushing on has been around for a fair bit, and that's the Nano Sac De Jour in Embossed Croc. I love, love, LOVE the shrunken-down classic shape of this bag, and it's a bag I've wanted to own for a long time. Prior to seeing this bag in embossed croc, I really wanted it in Saint Laurent's classic grained leather, but something about the croc in red really stole my heart. The downside to this bag is the interior—it isn't very roomy at all, and I also dislike that the top is totally open. Unlike the small version, the nano does not have an inside zippered pocket. Living, working and playing in NYC has definitely made me much more conscious of having my belongings secure, especially when I'm out at night. I'm not sure I would be completely comfortable carrying this out at night to a dark and super-crowded bar, and if I can't get past the open interior, I'll have to nix this altogether because any bag I purchase must work for me from day to night—especially when it's a mini bag! The plus side is that this bag does have a crossbody strap, which is ideal for when I'm out and about. This bag is definitely more fashion than function, and even though I know that, I still want it.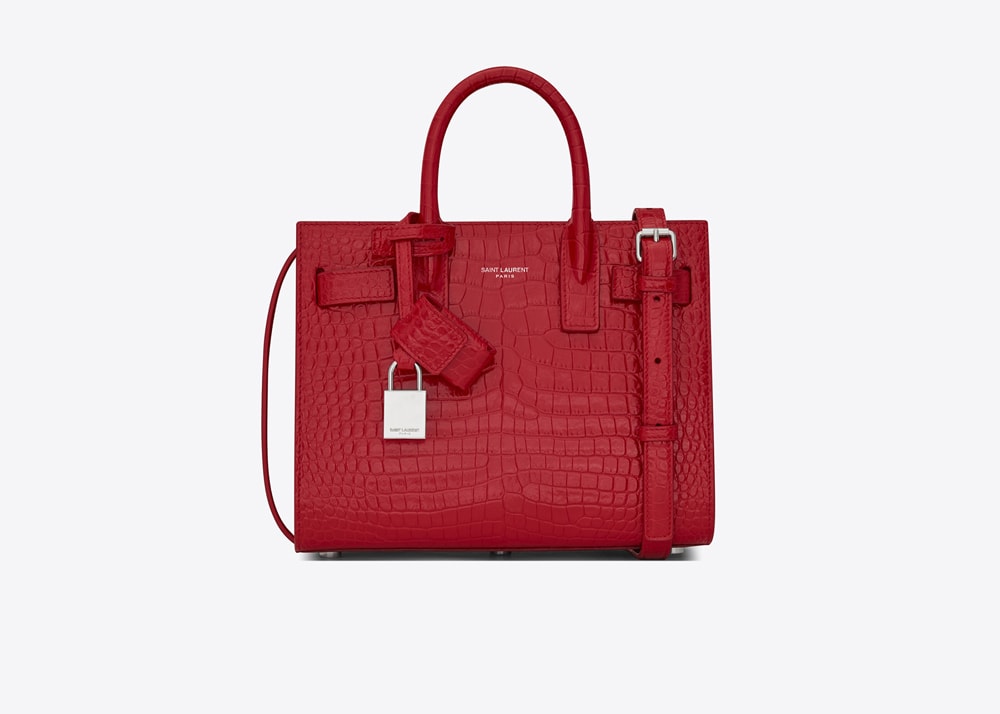 Though these bags share a brand name and a color, they are totally different! If I could have both, you best believe I would, but since I can't, I'll ask you guys, which one would you choose?