Years ago, I wanted to get a Saint Laurent Sac de Jour Bag. I always liked the bag and was intrigued when the brand introduced a slouchier version of the popular classic. But as much as I liked it, I never fell in love with it enough to purchase one. The shape was a little too similar to other structured bags I own, and even though I found versions I adored, it never sent me into buying mode. Then came the Saint Laurent Loulou Bag, and that bag I fell in love with.
There's something about a black Saint Laurent bag that is so classic and fashion-forward. I have friends that only like black bags, but I always try to diversify my bag collection. Truth is, I appreciate a black bag for its ease of wearing and working with everything in my wardrobe, and I find it to be so sleek with most outfits. Jeans and a shirt, check. Yoga pants and a workout top, check. Little black dress, check. A black bag is the perfect everyday bag, and Saint Laurent nails it with the Loulou.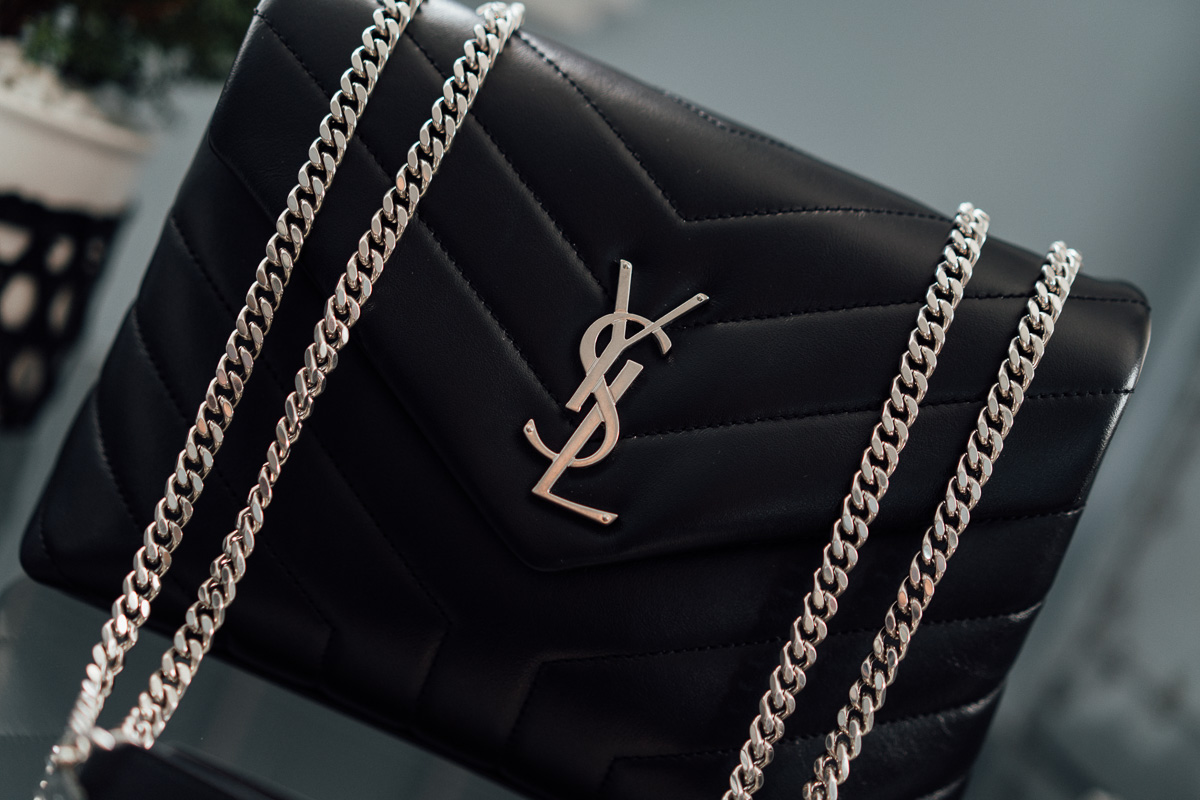 The Saint Laurent Loulou is an instant classic, with the iconic metal YSL logo and the black chevron-quilted leather, which has some volume to it. The calf leather is super soft, and if were crazy, I'd call this bag the most divine pillow you've ever seen. The bag invites you to touch it and appreciate the leather.
The Loulou was named after Yves Saint Laurent's creative right hand, muse, alter ego and the virtuoso behind all the flamboyant accessories that were a crucial component of the YSL "look," Loulou de La Falaise. This bag embodies everything Saint Laurent does perfectly, and I am so excited to carry it and use it in the months to come. Stay tuned—a Purseonals will be coming soon.