I've been obsessing over luxury handbags for as long as I can remember. From fanatically watching YouTube videos of bag addicts showcasing their Louis Vuitton collections to daydreaming about which color of the Chanel Classic Flap I would purchase. And what always excited me the most about the world of designer handbags was the chance to own a small piece of an iconic luxury brand.
The Louis Vuitton Speedy once adorned the arm of Audrey Hepburn while Coco Chanel would use her 2.55 bag to complete her trend-setting looks. The thought of myself owning these same designs over half a century later helped foster my love for handbags and the world of luxury fashion. The wondrous mystique and alluring heritage of luxury labels encouraged me (and no doubt legions of others) to start collecting designer bags.
Is owning our favorite designer items really what we should be aspiring for?
But with rampant price increases, rising concerns over luxury's role in fashion's sustainability crisis, and accelerating trend cycles, is owning our favorite designer items really what we should be aspiring for?
Luxury fashion rental and subscription services offering consumers the chance to use bags for a set time period before returning them are the latest evolution of second-hand fashion, and they are a step toward a shared fashion economy. But do they remove the magic of experiencing luxury, or are they the key to helping fix the industry so many of us love? Let's find out.
What are Luxury Rental & Subscription Services?
The second-hand fashion market has seen rapid expansion over the past decade, but as the industry continues to grow and evolve, new ideas are introduced. Luxury rental is based on the same principle as the designer resale market – to provide a more affordable, attainable, and sustainable way to experience luxury fashion. In fact, luxury rental and subscription services make it even easier for fashion fanatics to carry their favorite designer handbags. But does this accessibility come at a cost to the allure of luxury fashion?
Many different luxury rental services have popped up in recent years, but they all largely work the same way. First, you browse through a selection of designs online and choose what pieces you want. Then, you select the time period you wish to rent the product for, and after you're done with the item, you can return it once your rental period is over.
For a designer fashion subscription service, it's a little different but still offers the opportunity to gain access to luxury bags while forgoing a large investment. Essentially, you pay a regular fee for access to a wide range of designs. Some companies offer both one-off rental and regular subscription services.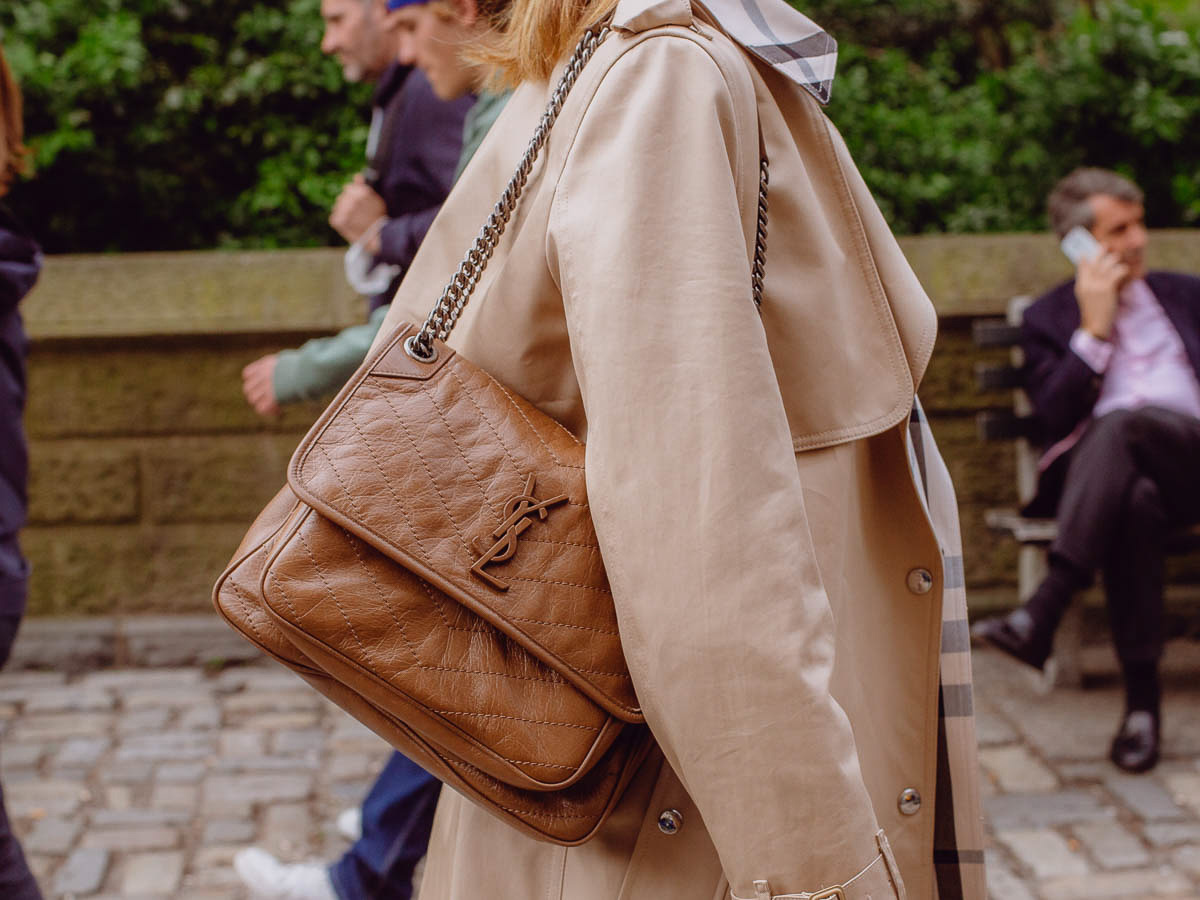 Luxury's Trend Cycle & Sustainability Woes
It's no secret that fashion's trend cycle has sped up in the past decade, including the luxury sector. Social media, overconsumption, and an increasing drive for profits are all factors. The result is adding to the industry's sustainability woes and threatens the very idea of luxury designs as products that should be treasured.
Traditionally, the fashion calendar is split into four seasons, with Ready-to-Wear and Haute Couture collections for both the Spring/Summer and Fall/Winter periods. But now, with pre-season, resort, and capsule offerings, as well as a slew of limited-edition collections cropping up each year, luxury fashion is being driven by a fast-paced trend cycle more than ever. This has a knock-on effect on all other sectors of the fashion industry, including fast fashion.
But luxury rental and subscription services tackle this directly. Instead of disregarding the trend cycle in which consumers are invested, the luxury rental sector embraces the fast-paced nature of luxury fashion trends by allowing consumers to trial different products on a rotating basis with no long-term commitment. This encourages re-consumption as an alternative to overconsumption.
The Democratization of Luxury
Huge factors of the luxury resale market's popularity and rapid growth are its affordable prices and the wider availability of many styles. This kind of accessibility is amplified in luxury rental because renting offers consumers the chance to access designer bags, clothing, shoes, and accessories without a long-term commitment or significant financial investment. While investment potential is a major appeal of luxury fashion for many, this doesn't cater to a wide range of budgets.
Renting designer fashion, whether on a one-off or regular basis, offers more people the chance to experience luxury
Renting designer fashion, whether on a one-off or regular basis, offers more people the chance to experience luxury. It's, therefore, a new and exciting facet of the industry that is helping to democratize luxury.
But what about the exclusivity of luxury fashion? After all, it's undeniable that exclusivity, or at least the appearance of exclusivity, is a huge aspect of luxury's allure. Does the emergence of luxury rental threaten the prestige and exclusivity of luxury fashion?
While rental and subscription services for designer products offer more consumers the chance to wear luxury pieces, this access is only temporary. And so, the luxury rental market can only democratize luxury fashion and challenge its inherent exclusivity to an extent.
The Future & Long-Term Impact of Luxury Rental & Subscription Services
If the perpetual rise of second-hand designer fashion has taught us anything, it's that the success of new and sometimes unconventional avenues of the luxury industry can surprise us just as much as weird and wacky trends. While the idea of renting your latest handbag fixation is still a novel concept for many, luxury fashion rental and subscription services are shaking up the designer handbag market. Many luxury resale companies are opting to incorporate rental and subscription options, and the industry is only expected to grow.
The lure of more sustainable shopping habits, affordable access to styles, and greater availability of designs that let you embrace different trends regularly are tempting to so many handbag devotees, myself included.