Welcome to our mid-September PurseForum Roundup. We have had a great time taking in the Fashion Week coverage and seeing what our members have been up to this week. We stopped into Mulberry to catch some reveals, visited Balenciaga for some serious talk about color, and of course explored other nooks and crannies just for you!
---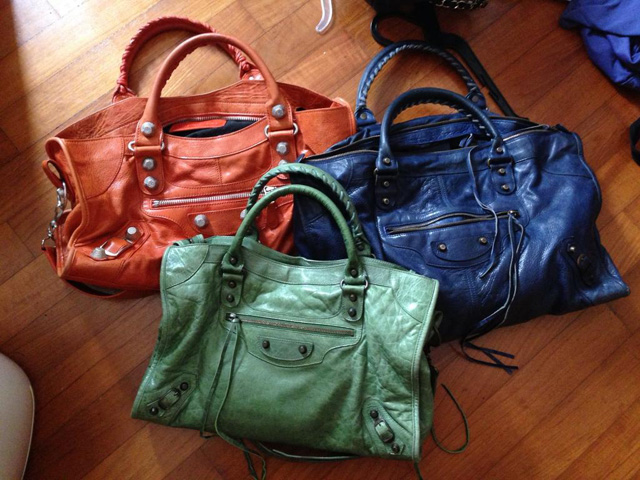 It feels like it has been a while since we visited Balenciaga, and sure enough, we had plenty of catching up to do. Right off the bat, we fell in love with legally_yours' new City Bag in Vert Thyme, a delightful, easy-to-wear hue that fits in perfectly with her collection. Sambalsotong also added a new bag to her collection recently and is looking for a little help identifying the color, which is a pretty shade of sky-with-a-hint-of-periwinkle blue that is going to be fantastic with jeans, we think. And as much as we love color, we cannot deny that izzy48's new black Balenciaga is absolute perfection. Congratulations to all!
Speaking of color, Balenciaga has lots of colors, and choosing and identifying them can be daunting tasks. We have an in-depth Balenciaga Reference Library to help new and seasoned "Bal" lovers, plus several conversations taking place in the main Bal subforum, covering topics such as the new colors for next spring; the colors for the current fall season; and even discussions on colors like this one on rose corail. Be sure to weigh in on the Best Bal Colors of All Time thread, too!
---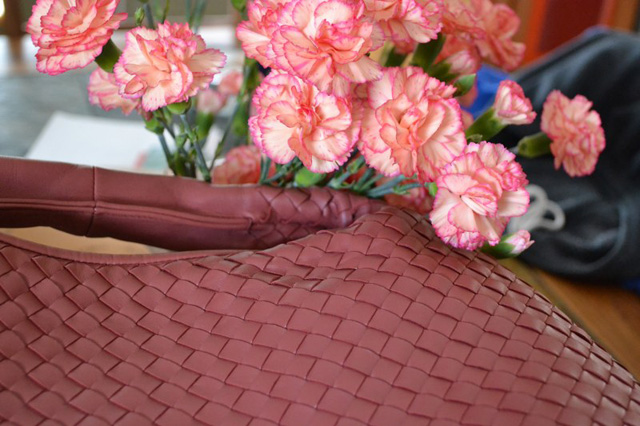 All this talk of color had us wondering if any new bags have shown up in Bottega Veneta recently, and off we went to check. Sure enough, the very talented indiaink shared a brand new rose-toned Veneta that is pure poetry, as you can see. And you probably will want to be sitting down when you see what fatcat2523 brought home from Las Vegas! Fellow lover-of-bright-colors yoyotomatoe shared a show-stopping azure bag, among other things, that had us back for a second and third look!
Of course the hottest topic in Bottega Veneta right now is the PurseForum Special Order Knot Clutch thread, an epic undertaking that has been in the works since January. Orders have been placed for one (or all) of the five clutches designed by BV in collaboration with our members, and we are anxiously waiting delivery and, of course, reveals of these fantastic selections. Thank you to our hardworking moderator jburgh for shepherding the process along, and to all the members who co-created these wonderful  bags with this very special design house.
---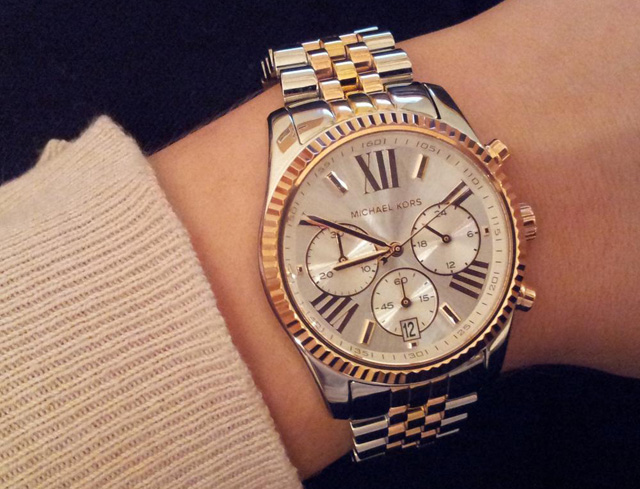 Michael Kors got a fair bit of press this week, and we checked into his subforum to see what our members have been selecting from this ever-expanding brand. MK watches are very hot and very wearable, and the MK Watch Thread is a popular destination. This week, we found new member purpleparachute had picked up a great two-toned piece, as did louislily, whose gold and rose-gold watch is very pretty indeed! The small Lexington is a perfect choice for a smaller watch, we love the crisp simple design of this one that Belle79 shared with an appreciative audience. And, as die-hard fans of rose gold, we absolutely love shoegal27's brand new Runway! There are lots of spectacular watches in the thread, so plan accordingly!
Elsewhere in Michael Kors, TaterTots is understandably over the moon over her new Hamilton bag in Iris. We also loved all the cute shoes in this thread, and we found that the new wallet thread is starting out with quite an impressive bang! If you haven't yet discovered Michael Kors, stop in and get acquainted!
---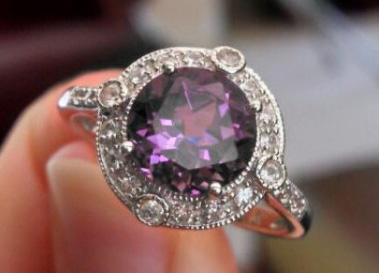 Like any real-life jewelry box, the PurseForum's Jewelry Box has some incredible one-of-a-kind treasures. The last time we visited, we focused on the Cartier Love bracelet, so this week we decided to spend some quality time looking for unique pieces shared by our members. It was not long before we found sweet_pea645's gorgeous amethyst ring in the Jewelry Box in Action thread and dooneybaby's absolutely stunning gold earrings she purchased in her travels in Yemen.
Imustshop shared an unusual pair of finds – a pendant and ring each featuring a diamond encased in glass, fascinating! We missed this in March, but Marialc121 celebrated her first anniversary and received a beautiful Van Cleef and Arpels butterfly between-the-finger ring featuring pink sapphires. Speaking of VCA, we also found this splendid vintage bracelet belonging to Reinita in the reference library that we felt we had to share! Drop in the Jewelry Box and see what treasures you will find!
---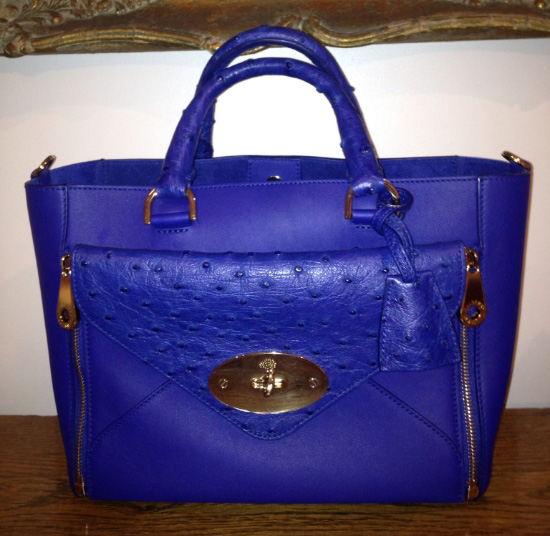 We found a real treat in Mulberry this week. Loveheart rocked our world with this incredible Willow Tote in Cosmic Blue ostrich, a one-of-a-kind bag that is surely jaw-dropping in person.
Mulberry bags wear like iron, and often are purchased "pre-loved," and it is always a pleasure to see these bags restored and given a new lease on life. Recent pre-loved purchases include this amazing Alexa Boodlepop snapped up at auction, a special edition Alexa melonsox has had restored to pristine condition and a large Alexa in beautiful shape that has found a home with a very happy HRHtcs!
It wasn't just Alexas on parade, however, as Sophie@bxl shared a special anniversary gift, plus a Bayswater satchel and a scarf, too! She really had a great week. There is always a lot going on in Mulberry, it's a fun subforum with some very avid fans of the brand!
Well, that wraps up this week's Roundup! We are looking forward to getting into our scarves and sweaters and sharing more Roundups as the weather cools off and fall fashion heats up in the coming weeks. We want to thank you for all the lovely comments we have received – we really appreciate them, and you!
Have a terrific weekend and week ahead!
P.S. Please consider supporting our small, bag-loving team by clicking our links before shopping or checking out at your favorite online retailers like Amazon, Neiman Marcus, Nordstrom, or any of the listed partners on our shop page. We truly appreciate your support!