Welcome to the first installment of the PurseForum Weekly Roundup! Watch this spot for our weekly showcase of ongoing conversations selected from across the PurseForum, giving PurseBlog readers a peek into the many, many subforums and topics happening right next door. There is definitely a little something for everyone from deal hunters, to big spenders, to people who just want to look at some beautiful bags, so without further ado, let's jump in and get started!
---
Have visions of snowy hills and wintery mornings started to appear more frequently everywhere you look? Beautiful crisp whites that go on forever, mingling with subtle and elegant tones of silver, cream, and black? NO? Well then head over to the Bag Showcase, pour a cup of tea (or other beverage of choice – it is Friday, after all) and enjoy PurseForum member dlynn's stunning White Collection. Louis Vuitton, Chanel, Prada, Balenciaga and more, all in a beautiful palette of creams, whites, and greys that will certainly warm you up on a crisp autumn or winter evening. Or morning! Or afternoon! And, just like in real life, the pops of color are always a wonderful surprise…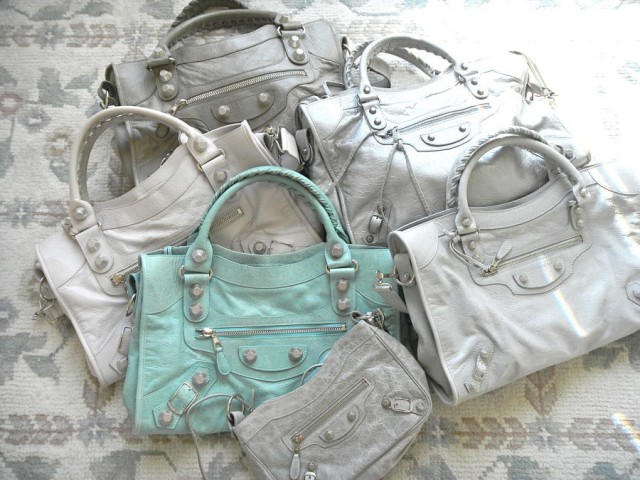 This favorite thread is approaching its second anniversary soon, and fortunately, gracious dlynn has updated her collection recently; look for a special surprise on page 37.
---
The holidays are approaching quickly, which got us thinking about getting ready for out-of-town visitors and holiday get-togethers. Clearing up clutter is essential to freshen up our living spaces, but why is it sometimes so difficult? Some PurseForum members have banded together to support each other and share tips on how they accomplish this task, whether in small steps or a clean sweep! This
thread started some time ago, but as recently as Tuesday, a member found quite a stash under her basement stairs! From the Home And Garden Subforum, inspiring stories of clearing space in the "Getting Rid of Excess – Help!" thread.
---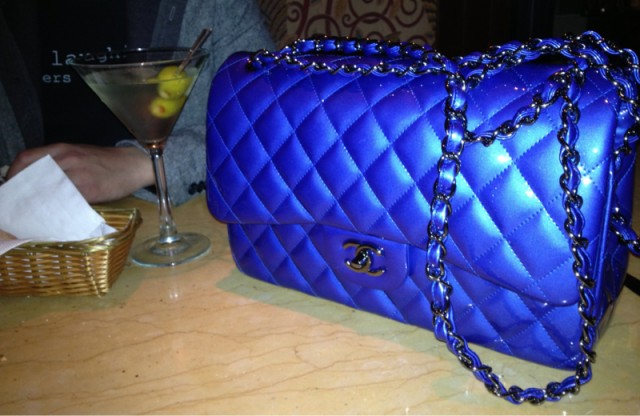 Let's be honest, some of us are in shopping mode, not cleaning mode. OK, some of us are ALWAYS in shopping mode. Some of the most popular conversations in any of the many PurseForum designer subforums revolve around the latest handbag purchases. And we always find an interesting selection of bag discussions in this thread the Handbags and Purses subforum. One of our favorites is the "What is your recent handbag purchase?" thread.
While taking a quick peek over there earlier this week, we spotted this wonderful addition to a PurseForum member pinoko24's collection on page 378!
---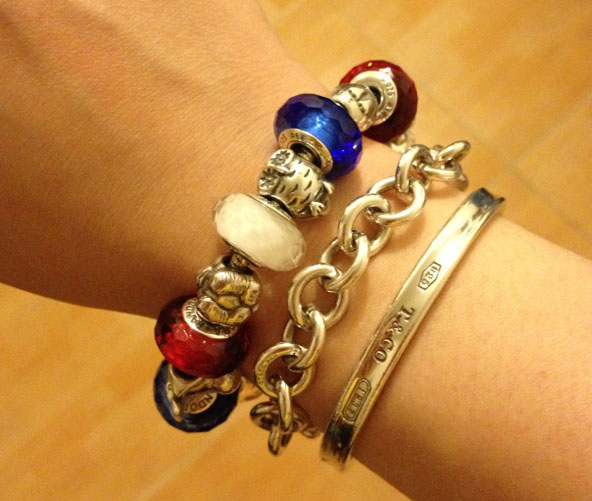 We love to see the creativity and ingenuity of the PurseForum members who share their passions across the entire PurseForum. This week, we couldn't help admiring the many Pandora bracelets in the Jewelry Box thread dedicated to this fun line of charms. In The Pandora Bracelet Thread, a selection of newly purchased pretty glass beads inspired PurseForum member Blythdor to put together this "charming" ensemble.
---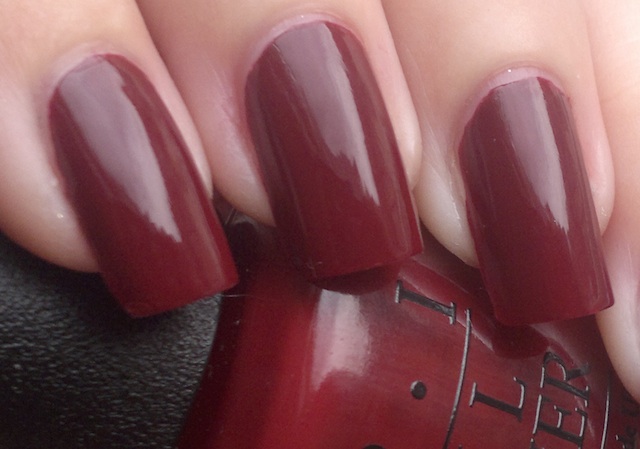 Did you know that the PurseForum has a new Nail Care Subforum?. Thanks to the many PurseForum members who are absolutely passionate about nail color (and who can blame them?), we also have a huge swatch collection growing by leaps and bounds daily. Visit the OPI Swatch Reference thread for the very latest, and be sure to have a look at page 451 for the Skyfall Collection, released in conjunction with the latest James Bond film.
---
By the way, have you seen Skyfall yet? It's a hot topic on the PurseForum, as it its star Daniel Craig! In closing, we leave you with the Skyfall thread in the Television and Cinema subforum and the Daniel Craig thread in Celebrity News and Gossip.
That's how to kick off the weekend in style at the PurseForum!