A very Happy December to you, PurseForum Roundup readers! We hope you those of you who celebrated Thanksgiving had a wonderful holiday. Since last Friday was devoted to shopping, we thought we would spend this Friday on reveals.
---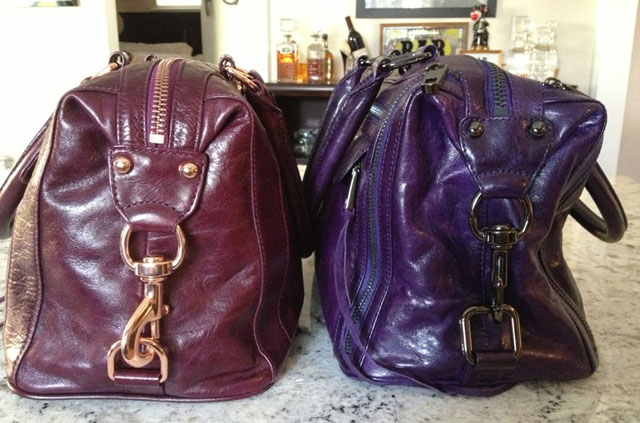 This week, Rebecca Minkoff visited the PurseForum for a live chat, so we thought we would start in her subform to see what new bags our members have picked up this month. Member Nicoleadriana recently picked up two pretty bags and treated us to a double reveal. Amstevens714 got a very cute Darcy in blue, and shared plenty of modeling shots in her reveal thread. We found a beautifully photographed MAM in this thread and really fell in love with the rich rust color of itsjustjacki's new bag. There are lots more purchases in the October to December Purchases Thread, so be sure to drop in and see what inspires you!
---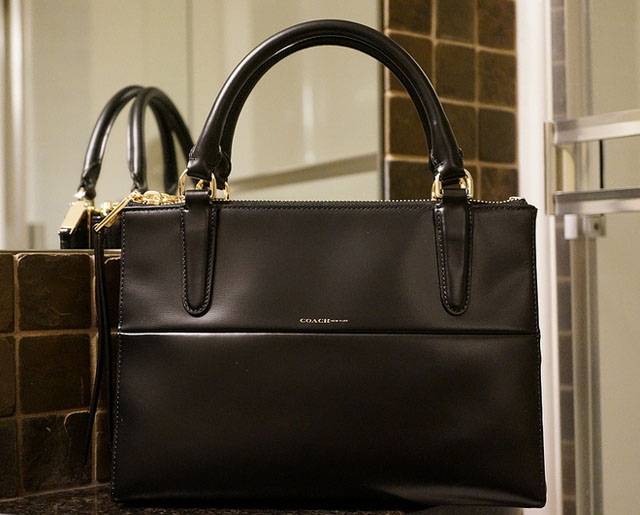 In Coach, letstalkbags shared a trio of terrific bags with us, after adding a zebra-embossed Madison Carrie to her collection. Karman scored a stunning black Marobox Borough and her photographs really did justice to this sleek, sexy and sumptious bag. Karman also has a little concern about a crease, so feel free to weigh in with your thoughts. We saw lots of great finds in the secondhand bargains thread, too – don't miss JOODLZ's great Salvation Army find, as well as brucebettye's pretty pink Peyton. JOODLZ was back at the Goodwill for more shopping and more finds, and we rounded out our visit with thebarberswifes' Poshmark score. If you are getting ready for a Coach bag purchase, you may want to drop into the Which Coach Bag Are You Carrying Today thread to see how our members are styling their Coach collections.
---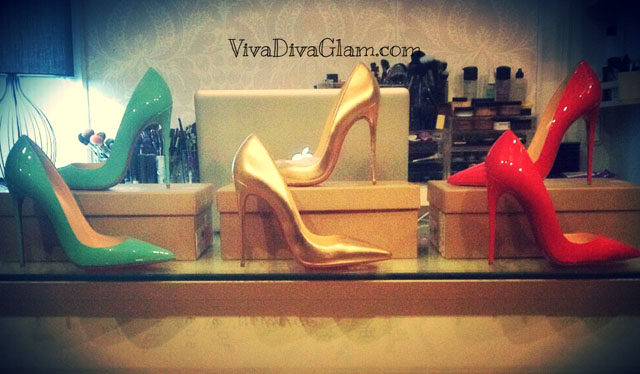 This week in Christian Louboutin, we welcomed back an old friend, SongbirdDiva, who dropped in to show us three showstopping pairs of sky high So Kates. It was hard to tear ourselves away from that thread, but we sallied forth and found more amazing shoes in new member LouboutinChick's collection thread, and yet another new collection thread from Chanieish, chock full of fantastic shoes. If you are new to the brand, please stop in the incredible Reference Library, and you will be a Loubie expert in no time at all! We have threads on size and size adjustments, insole measurements, style libraries and more. By the way, a very important thread for CL fans is our red sole information thread, where you can learn all the ways to protect those all-important gorgeous red soles.
---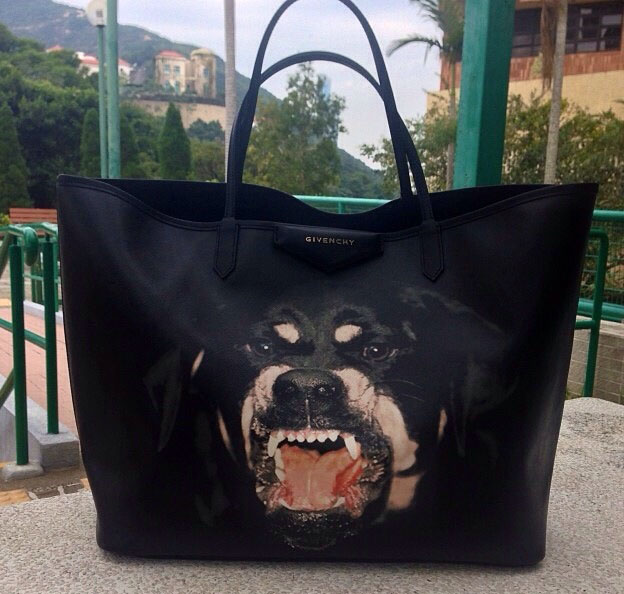 We were so excited to find the quirky and fantastic Rottweiler tote in Givenchy this week. If you dare, jump into jadeaymanlac's reveal thread, which also includes a sweet and ferocious matching wallet. Love! Semc7 got a brand new sharp black Antigona, and it is pure perfection – better still, it was a bargain! Even more exciting for Givenchy fans, we now have a brand shiny new Reference Library in this popular subforum!Drop in for some housewarming conversations and learn about this hugely popular brand. On our way out, we found another Antigona reveal, this time in a beautiful bottle green that will be a wardrobe staple, certainly. Congratulations to hrhsunshine on this fabulous find!
---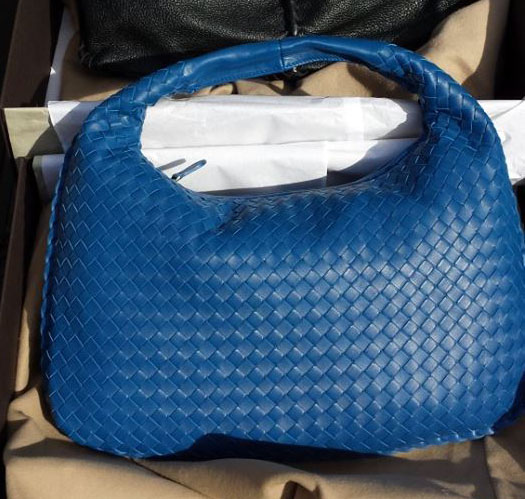 In Bottega Veneta, we found some members revealing their very first BV pieces; that's always a pleasure, no matter the brand. Fufu dived into BV with a triple reveal: two bags, and a pretty bracelet to boot! Tann's new Veneta is lusciously large, smooshy and saturated with splendid color. (By the way, this is a color tann selected with the help of her wise and knowledgable BV family.) Speaking of which, in this thread, jezebel61113 opens the conversation with a request for help deciding on a color in real time, and finishes up with a magnificent reveal of her final choices. Feast your eyes on her new medium Veneta in Electric Blue, which Roundup readers will know had us swooning!
That wraps up our first Roundup of December. We hope these final weeks of 2013 find you happy, healthy and planning lovely times with families and friends. We look forward to seeing you right back here next week. Happy weekend!
P.S. Please consider supporting our small, bag-loving team by clicking our links before shopping or checking out at your favorite online retailers like Amazon, Neiman Marcus, Nordstrom, or any of the listed partners on our shop page. We truly appreciate your support!