Proenza Schouler may still be a relatively small company, but their clothes and accessories are making some enormous waves. I could wax poetic for paragraph upon paragraph about how much I love the acid yellow and black tie-dye that they did for Spring/Summer 2010, but I'm going to try very hard to stay on topic in this post. Bear with me.
Proenza Schouler just released images of their Pre Fall 2010 accessories on their website on Wednesday, and I'm kind of in love. My favorite is the black PS1 Tote that you see to the right, but the leather take on a brown grocery bag is pretty clever as well. The line also includes an alpine knit PS1 Clutch, which mirrors several sweaters from the brand's Pre-Fall Ready-to-Wear collection. Pictures of all three bags are after the jump – which is your favorite?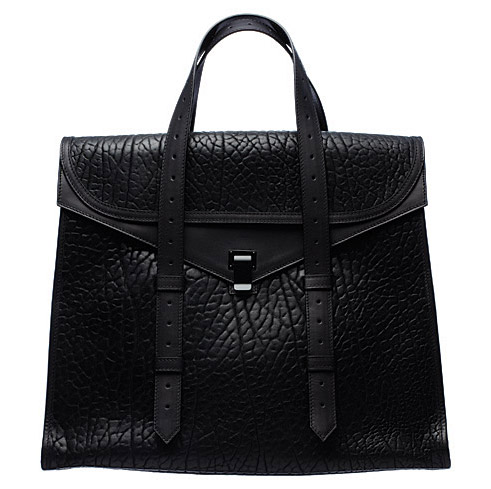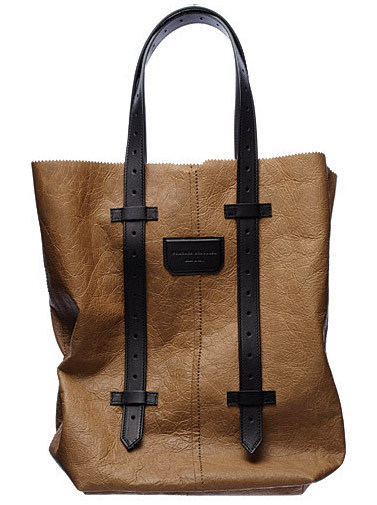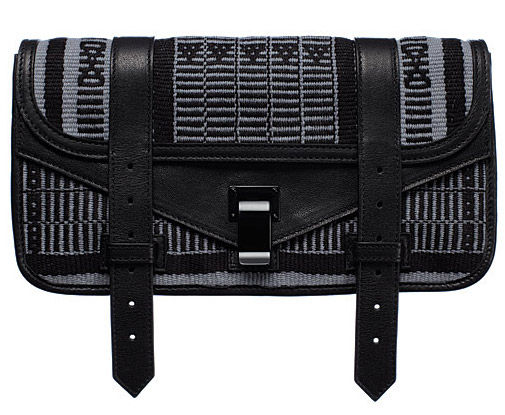 Pricing information is not yet available. Images via ProenzaSchouler.com.