It's not far off to say that now is as good of a time as ever for Proenza Schouler to grace us with its next bag hit, and the brand's newest addition just might be it. Designers Jack McCollough and Lazaro Hernandez are the duo behind the NYC-based label, and both are no stranger to the world of cult-favorite handbags. The pair has released a plethora of coveted handbags over the years, but few were as beloved as the cult-favorite PS1 and PS11 lines.
Though it was those designs that have cemented Proenza Schouler's place in the handbag world, even we sometimes forget that the brand has so much more to offer. However recently when Dua Lipa debuted a brand new shoulder bag from the brand, our eyebrows raised ever so slightly and today we're taking a closer look at the Proenza Schouler Padded Latch Shoulder Bag.
This new style was originally presented at the brand's fall 2020 runway show and continues to be a big push for the brand for spring. Featuring a very on-trend rectangular silhouette with a padded, cushioned body, this bag has all the makings of being 'it'. Designed in New York and crafted in Italy of lush lambskin leather, the Padded Latch Shoulder Bag features an adjustable strap that can be fastened to be worn crossbody as well.
The simple shape is characterized by its details like the bag's pillowy flap body and its long metal latch closure. Inside the bag is completely lined in leather and features a slit pocket. An effortlessly cool bag with an on-trend shape, the Padded Latch Shoulder Bag is the perfect under-the-radar silhouette to add to your spring wardrobe. Purchase now for $1,895 via Farfetch or Proenza Schouler.
1 / 2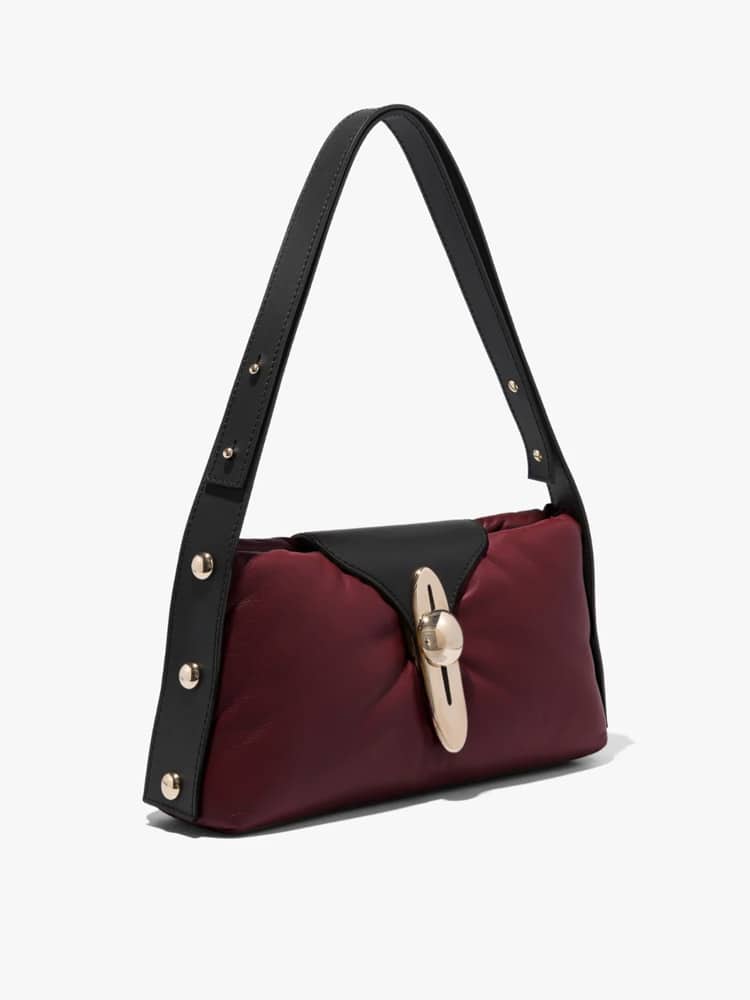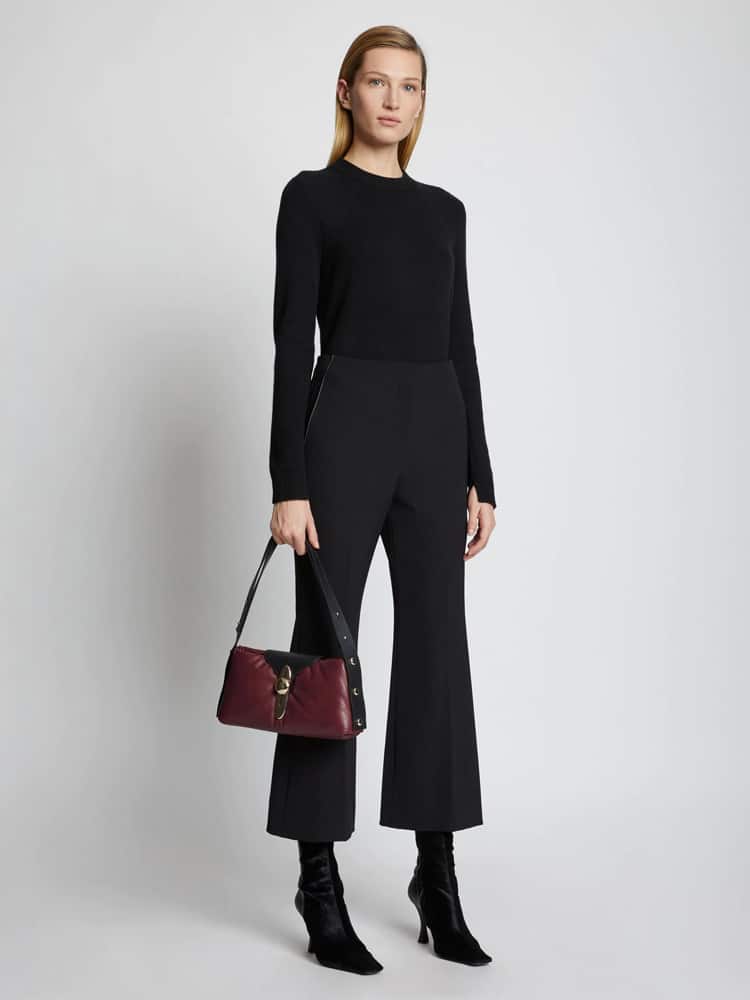 2 / 2