The continuation of specific House codes and elements that define the Prada brand take center stage and now with a focus on Mini bags. In fact, each season and collection for Prada solidifies the past and present in a modern fusion, one that reinvents the house logo into bag shapes and offers a sensual and updated take on the cornerstone designs of the brand.
Shop Prada's Latest
The Mini Bag movement still delights many, offering a casual and ease of carrying that doesn't overwhelm in both style and function. The mini Prada Cleo fits smaller phones, while these additional two mini bags from Prada fit a iPhone Max, and that puts them in the wonderful mini category. You still can get that condensed, stylized feel of the bags being smaller staples while remaining highly functional.
The Prada Cleo continues to reign supreme in new collections, with this smaller shape showing off the subtle yet beautiful curves and lines, offering a simple and eye-catching design. The sleek appeal of the bag comes from the pairing of classicism and futurism, with the subtle yet noticeable sloping construction adding an interesting and sophisticated allure. The mini size offers a leather extension to the handle so you can carry it over the shoulder, by hand, or crossbody. The brushed leather is quite distinctive, appearing almost shiny in the right light, but it adds a sleek and innovative look. The bag is finished off with the enameled Prada triangle logo along with a flap closure and a magnet fastening. You'll find nylon logo-print lining on the inside with card slots, and overall dimensions are 14.5 cm H x 3 cm L x 17 cm W.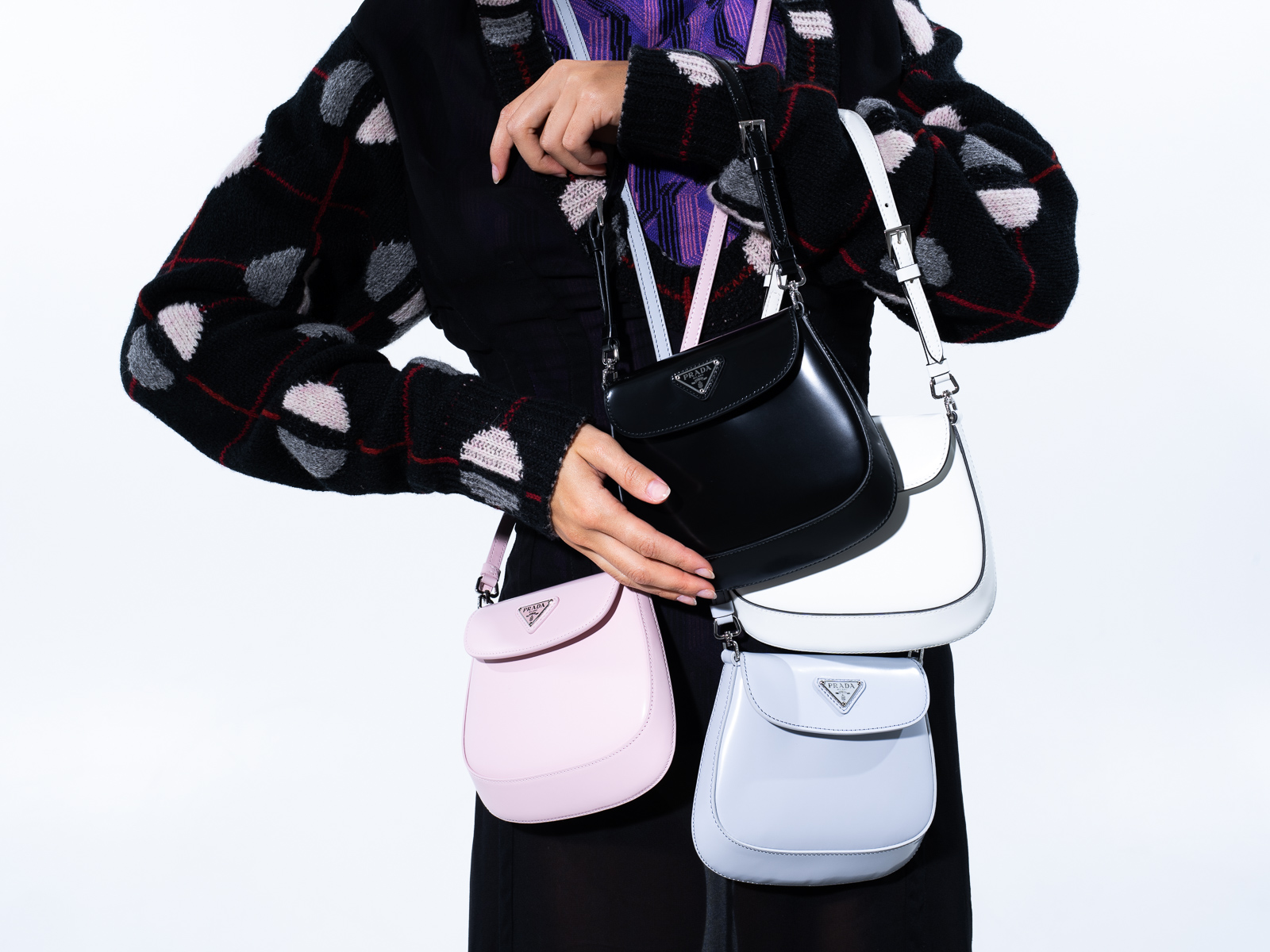 The other stand-out Mini Bags are these gloriously divine Prada Nappa bags, with my eye being set on this triangle bag. Of course, the actual triangular plays back to the historical Prada logo, and in fact, the brand has been honing in on this triangle more, as you can find it in RTW and other items from the House. Each time you see that upside-down triangle, you immediately recognize it as Prada.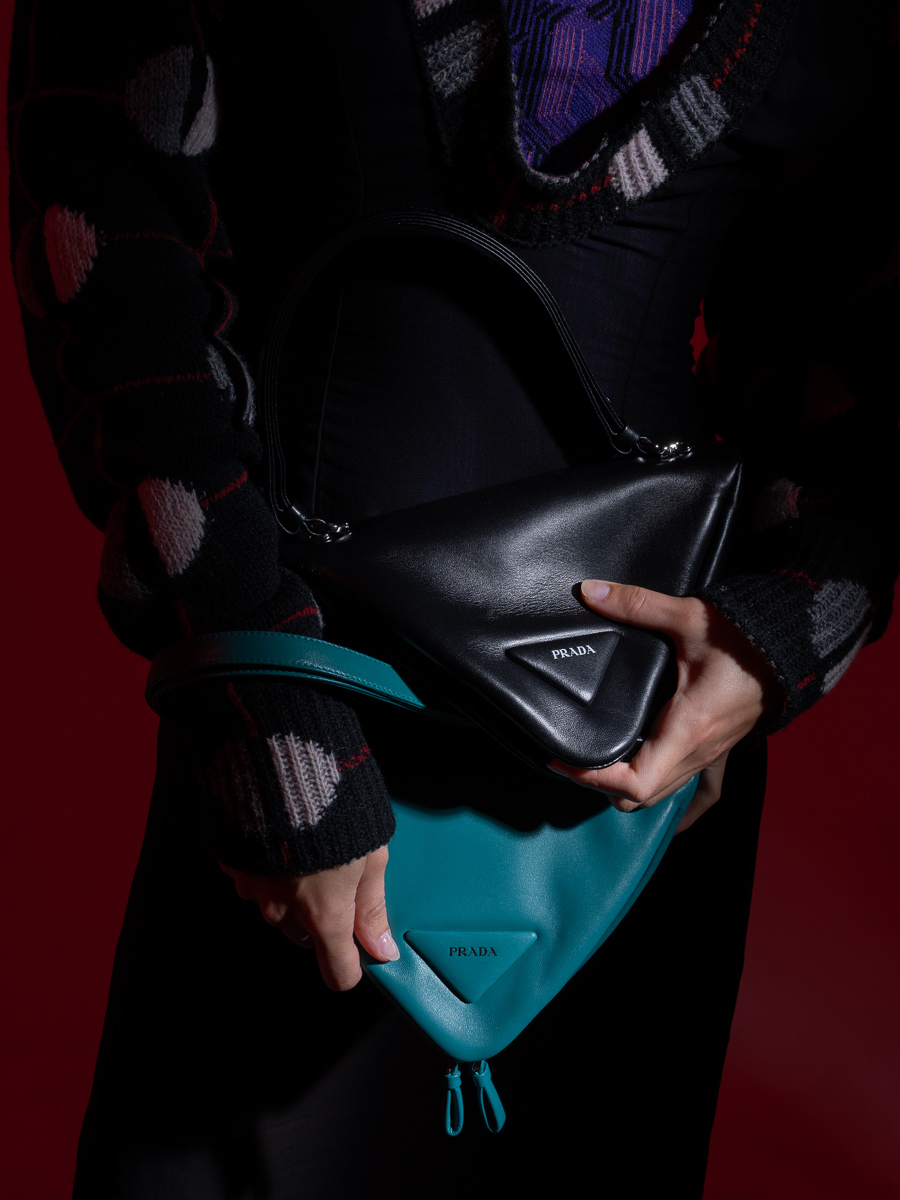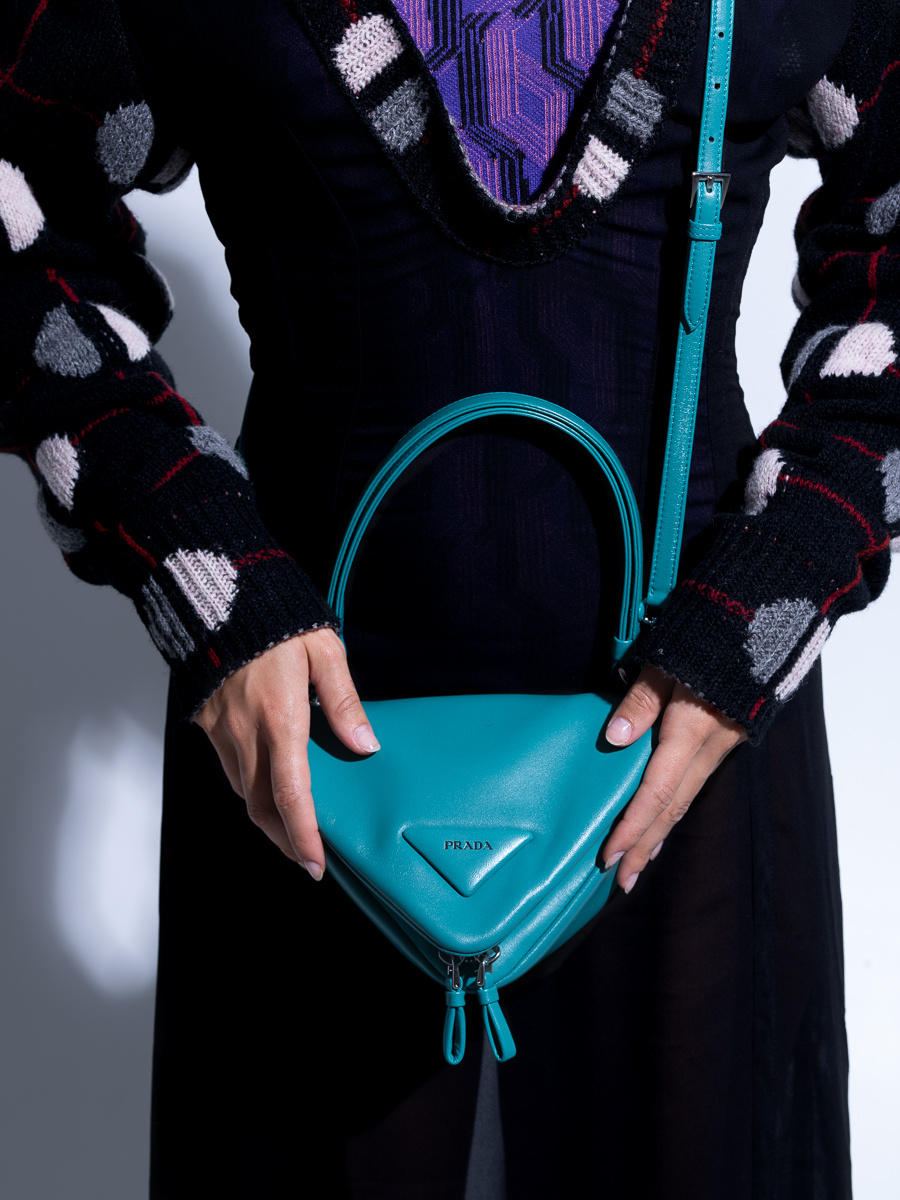 Geometric patterns and shapes are at the core of this collection, and the Prada Triangle Nappa Leather Bag is quite stunning. The soft, reverse stitch construction allows the padded Nappa leather to take center stage. There is an adjustable leather handle and detachable shoulder strap that allows for different ways of wear. The flap closure with zipper pulls leads to the interior, which is compact but spacious enough to fit your phone. The bag offers an entirely unique design and shape from the usual bags while remaining true to the Prada ethos and aesthetic. Dimensions are 14 cm L x 13.5 cm W, and there are a few colorways as well.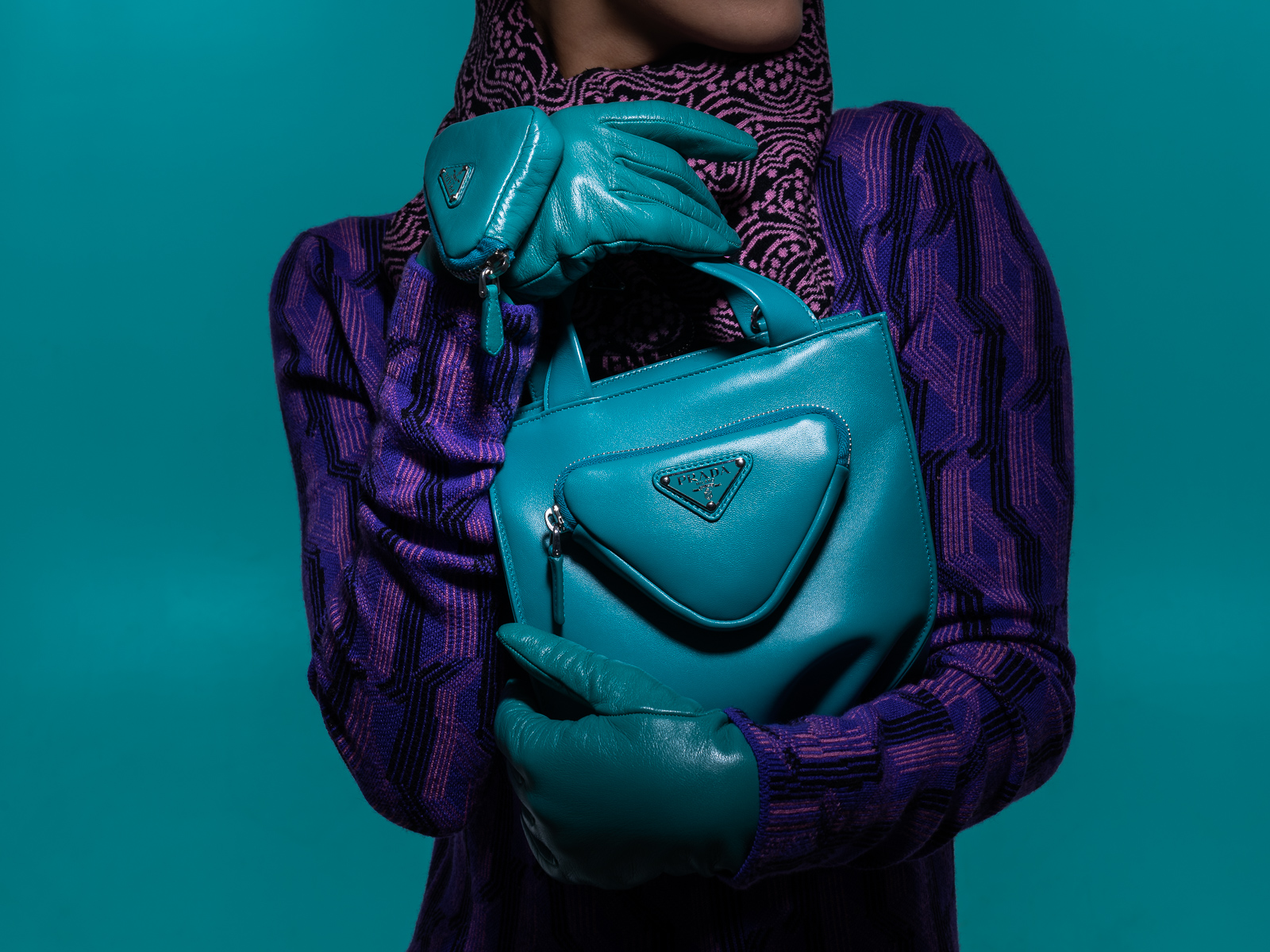 Continuing the study of the triangle and smooshy Nappa leather, Prada offers a leather tote bag with the same gloriously soft leather. The iconic Prada triangle shape is integrated into a three-dimensional pocket that decorates the otherwise sleek and minimal bag shape. The triangle pocket is large enough to carry your keys or AirPods, which is a nice touch plus an interesting focal design. There are double top handles along with a detachable and adjustable shoulder strap with a zipper closure. The interior is lined in nylon, and there is a zipper pocket. Overall dimensions are 22 cm H x 7.5 cm L x 20 cm W.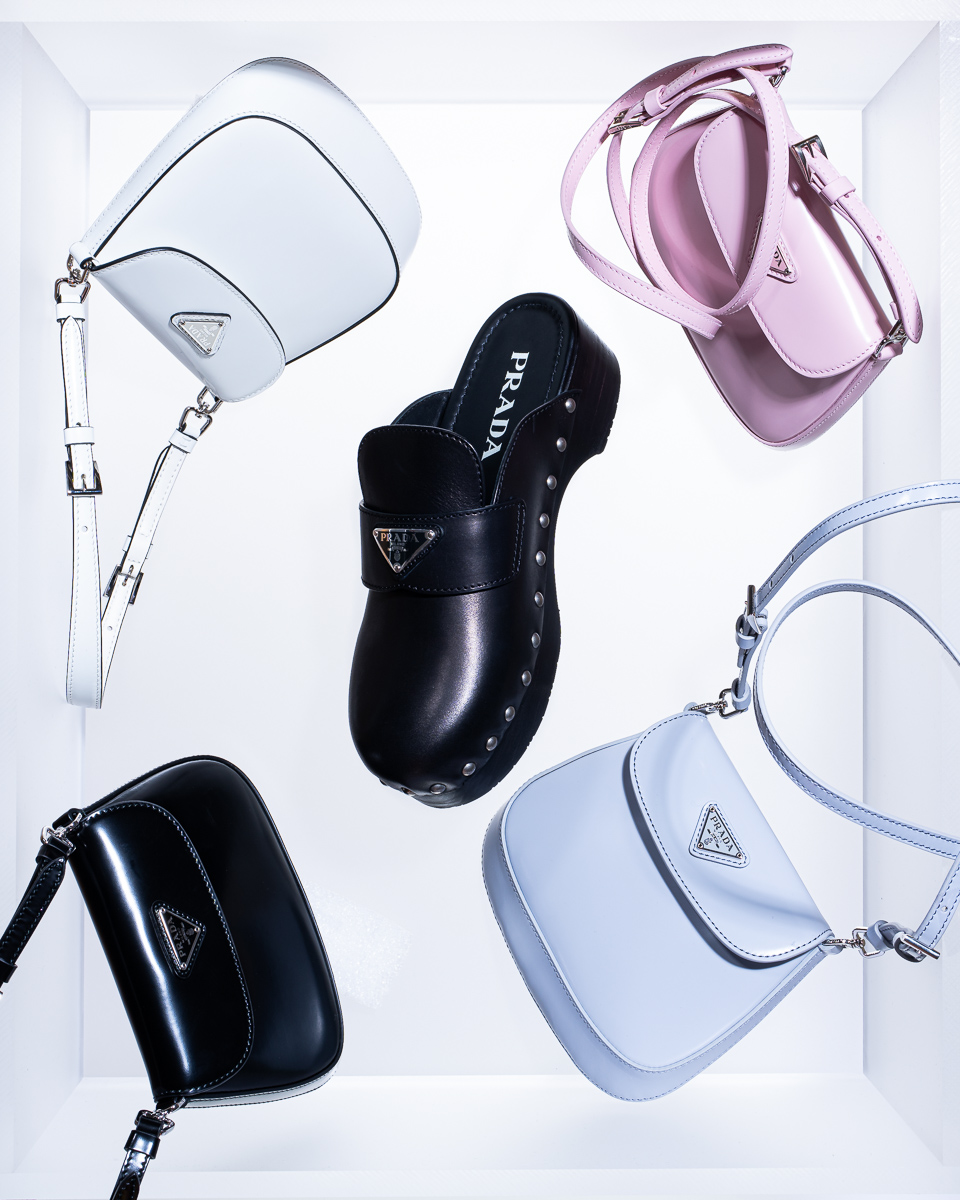 The continuation of the collection focuses on geometric prints and patterns paired with sleek and modern RTW and accessories. The idea that each item can be worn together or separate as a statement piece is what allows these items to translate into our everyday wardrobes, and my love for Prada and its tactile and glorious bags is only further solidified with these new releases.