When I think of Prada the first thing that comes to mind is the brand's iconic Saffiano leather. Prada's Saffiano leather is not only instantly recognizable, due to it's textured finish, but also its quality is impeccable and timeless. Recently, Prada added a brand new shape to its lineup of Saffiano bags: the Prada Matinée Bag. While it's fun to lust over the trendy and fun seasonal pieces that Prada is also known for, a good classic bag that never goes out of style is a must, and that's precisely what the Matinée Bag offers.
When Prada creates a new Saffiano silhouette, it's often an instant hit among Prada lovers for obvious reasons. The new Matinée Bag sits well amongst classics like the Galleria and the Double but adds its own flare. Its eye-catching, curved lines and structured bottom make for the perfect everyday bag. A companion to take with you from work to play, both the Matinée Bag and the Small Matinée Bag can hold all of your daily essentials and does so with offering thought-out layout. Both sizes have the ideal interior: two compartments separated by an interior zip pocket for maximum organization. The Prada Matinée Bag is available in a range of sizes and colors and we decided to test drive the bags on a fall getaway to the Catskill Mountains in Upstate New York.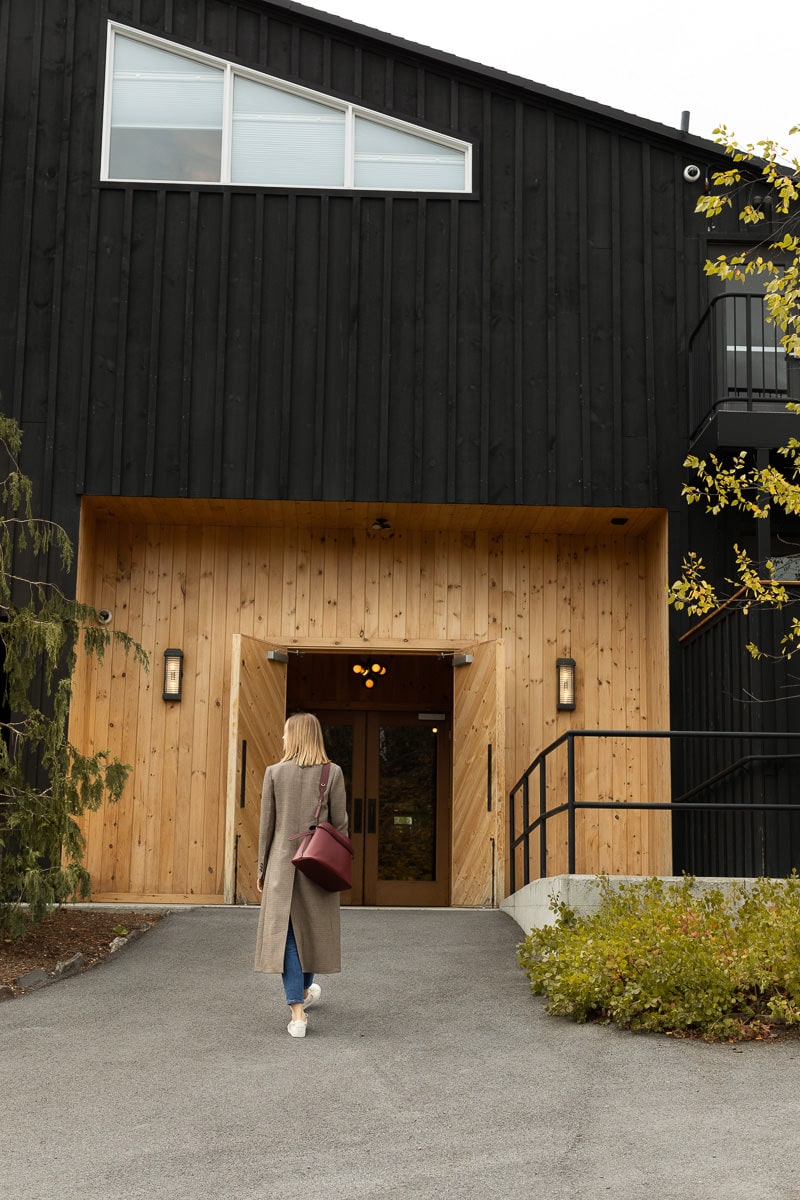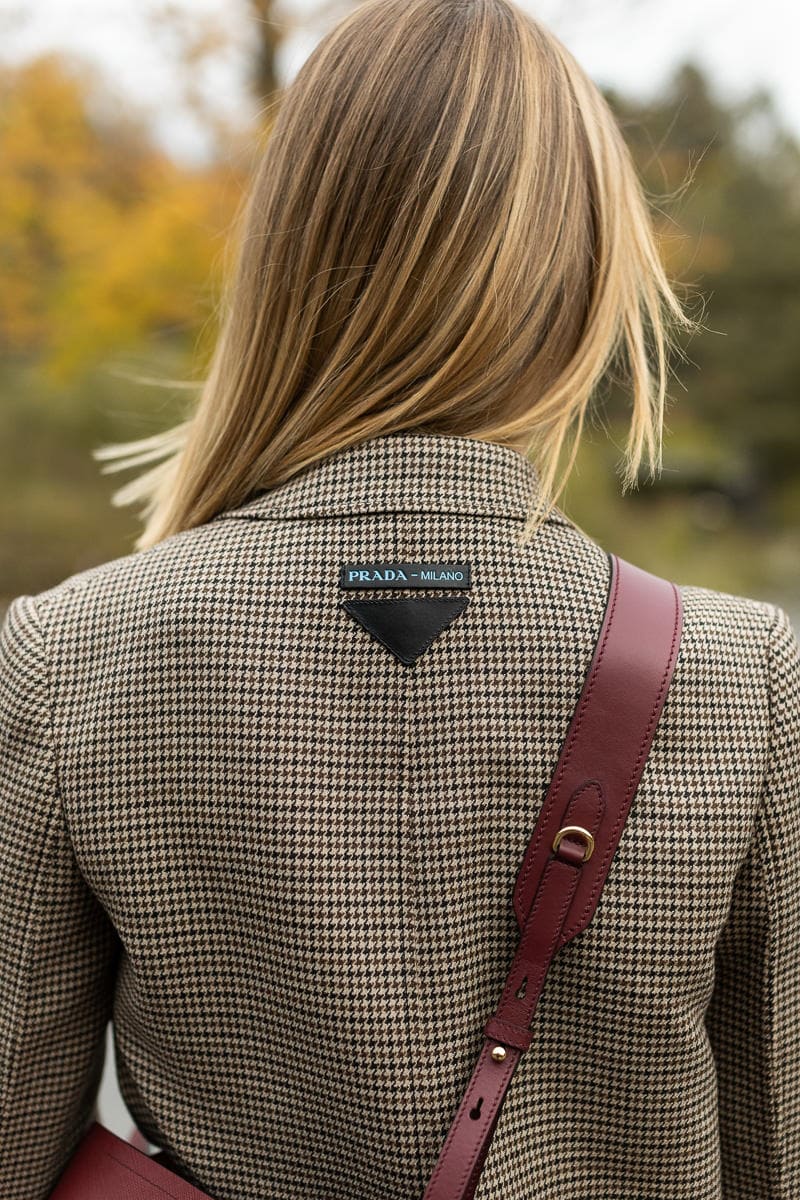 Getting There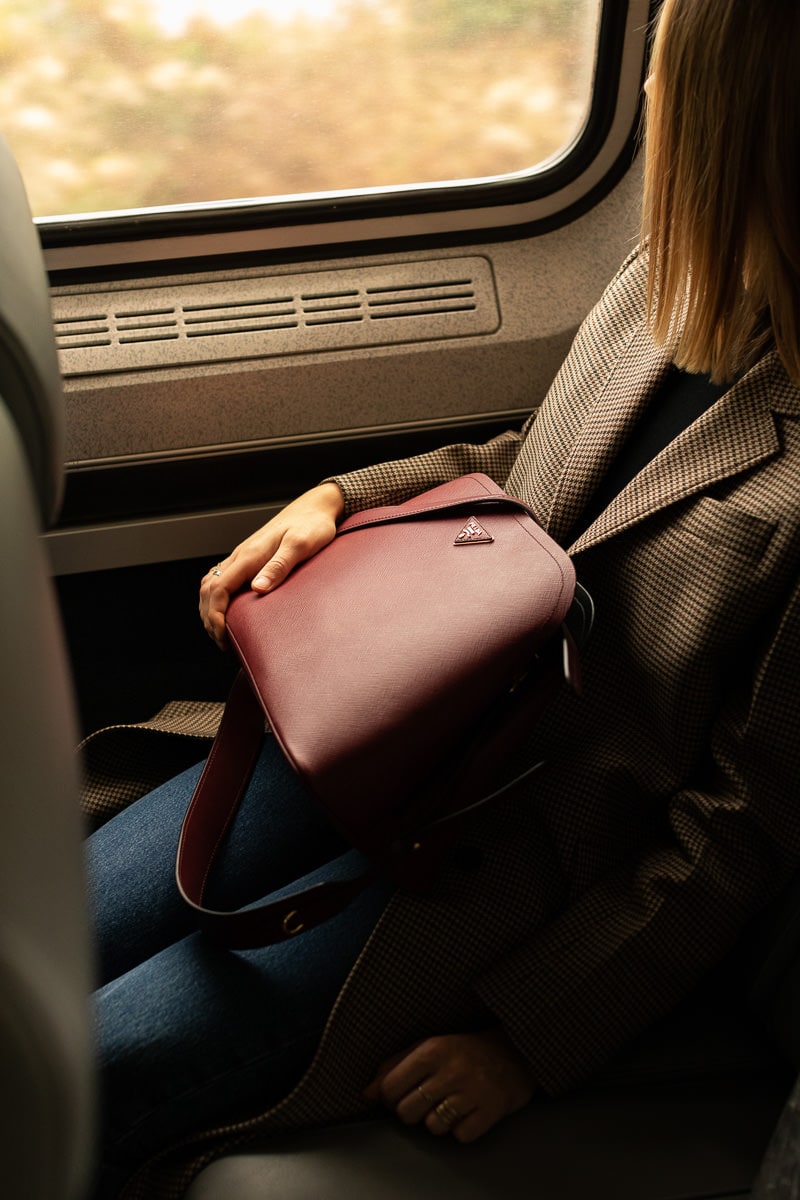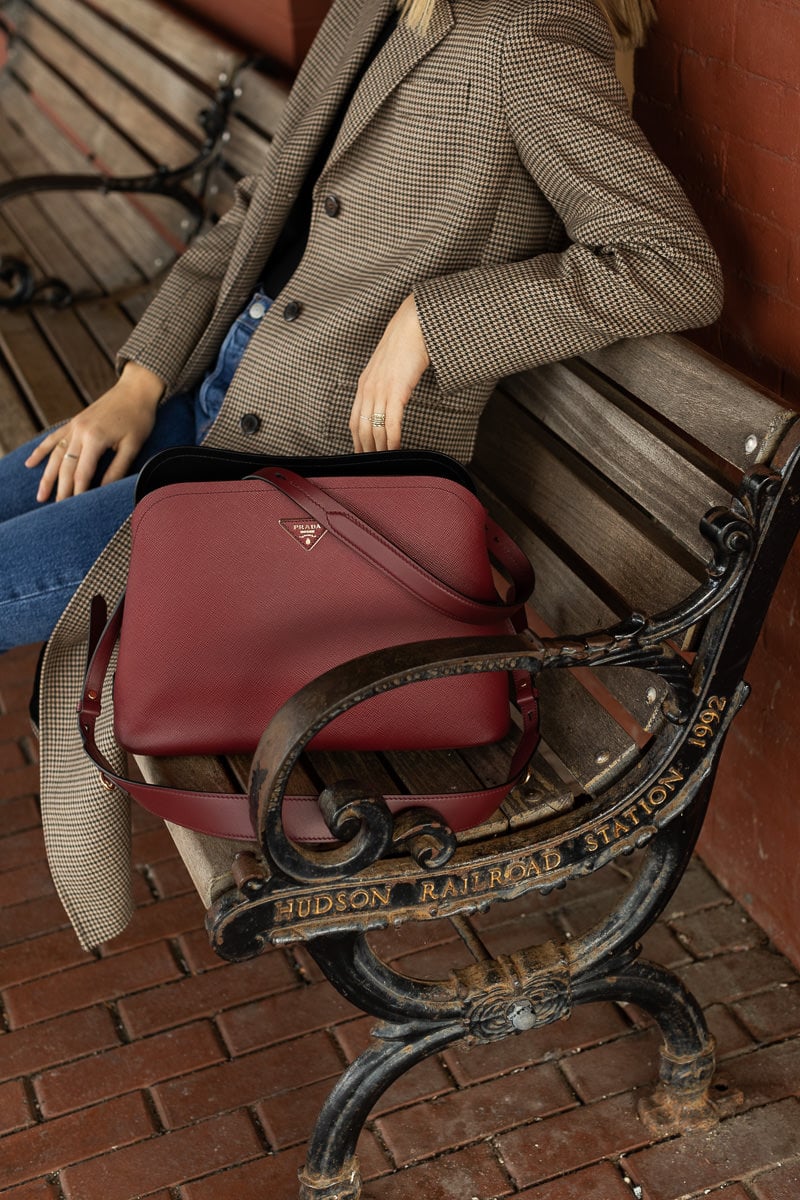 The Catskill Mountains offer a myriad of places to stay from hotels and lodges to Air BnB's, but we chose Scribner's Lodge. Tucked away in Hunter, New York, Scribner's is accessible by both car and bus, but the most picturesque way to travel there is by train. We took an Amtrak train from New York's Penn Station to Hudson, New York, which offers stunning fall views as we traversed north along the Hudson river. The Prada Matinée Bag, which I carried in cerise, made the best travel companion. It's both spacious and lightweight and the shoulder strap made it easy to carry while also juggling a carry-on suitcase. Everything I needed fit inside from a large water bottle and snacks, to my iPad, headphones, and a book.
Sal's Pizza
After checking in we headed out to grab something to eat. With temperatures starting to hit the ideal peak fall range, I put on a cozy sweater and carried the Prada Small Matinée in bianco to the newly opened Sal's Pizza. Sal's is located a short cab ride away in Tannersville and offers what you'd expect including pizza, salads, boneless chicken wings, garlic knots and more. The vibe was quintessentially a Pizza joint with an updated take and though I carried a white bag to grab pizza, I didn't have to worry as Prada's signature Saffiano leather holds up well. Not only is it very durable, but it's also easy to clean if needed.
Day Trip to Hudson
While we took the train into Hudson on our way up, we didn't take the time to explore the quaint little town, which is known for its creative, laid back vibe. Hudson is only a 40 minute cab ride from the lodge, and it makes for a great day trip. With the Prada Small Matinée in nero in hand and a cozy sweater coat, I was ready to explore Warren Street, which is Hudson's hub. Like the larger bag, the Small Matinée has plenty of interior space, making it a great choice for a day out and about. It's the perfect bag to throw over your arm when walking in an out of stores, and it won't weigh heavy on your shoulder either. I could easily reach my hand into the bag, even on shoulder, to find what I was looking for. The dimensions of the smaller bag are 23 cm height x 14 cm length x 31.5 cm wide while the larger are 28.5 cm height x 17 cm length x 37.5 cm wide.
S'mores By the Fire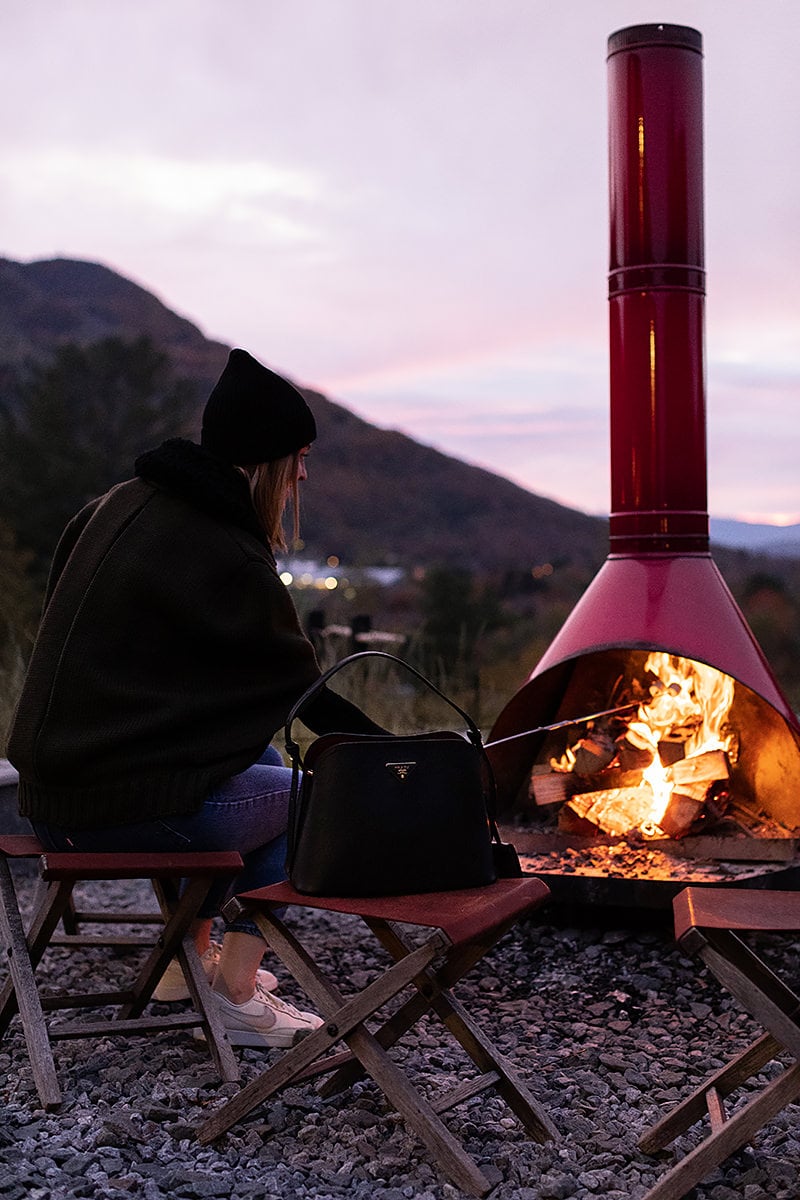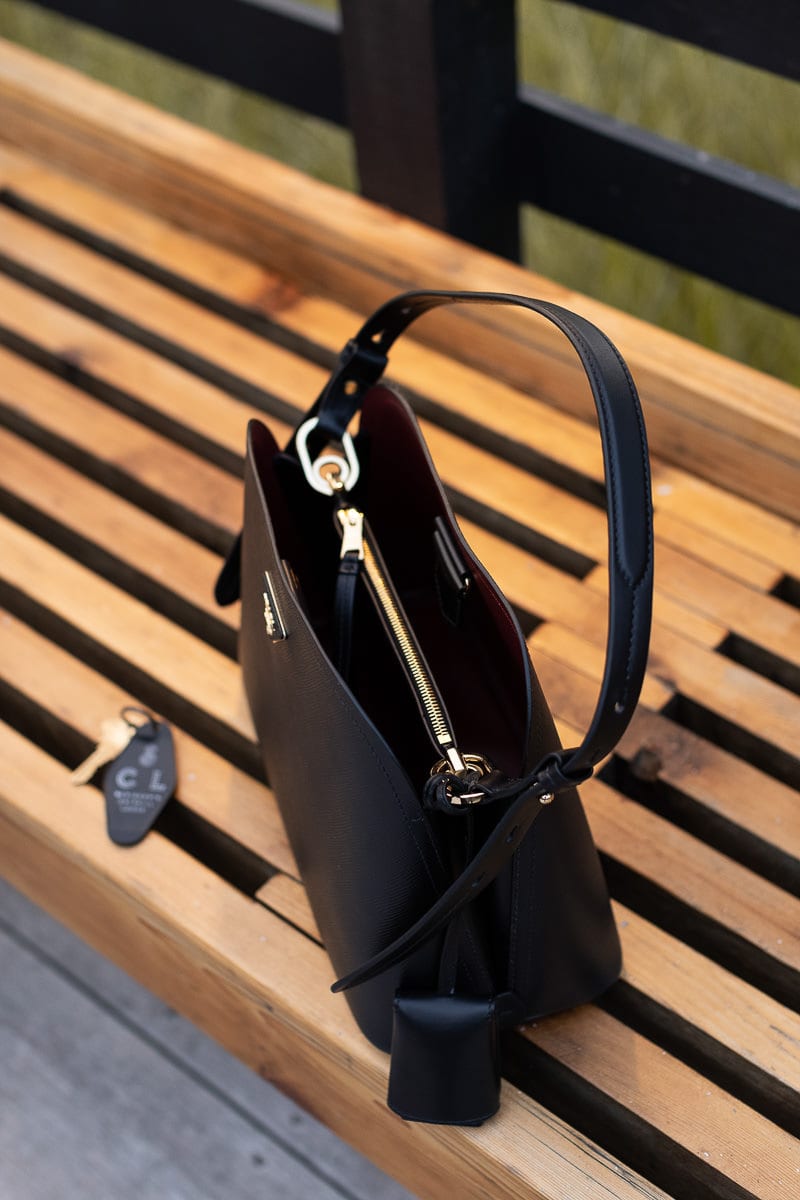 Where we chose to stay, Scribner's Lodge, has so much to offer, so if you don't ever want to leave, you don't have to. It was dusk by the time we arrived back to the lodge, and we were ready to cozy up by the fire to make s'mores. Scriber's includes s'mores kits in your room's welcome bin (perfect instagrammable opportunity), and the fire is lit every night at 7pm. The environment is incredibly calming, and living in NYC I enjoyed the quiet, peaceful vibe. The view was unmatched, and dusk at the lodge was one of my favorite experiences.
Brunch at Prospect
I'm a coffee first thing in the morning person and find the quiet morning hours one of the best times to unwind. Before I headed out to brunch, I packed my Matinée bag and again found this bag to be really spacious and constructed well. Some additional cool features about this bag are the adjustable leather handle and detachable adjustable leather shoulder strap. This bag is meant to work for you and your needs, from how it fits to what it carries. The leather strap closure releases to show the interior with one inside pocket and Nappa leather lining. Because the bottom of the bag is structured, whether you overfill it or under-fill it, it holds it shape nicely. As for brunch, the 270-degree views of the Catskills from Prospect, the restaurant on property, is not to be missed.
The Lodge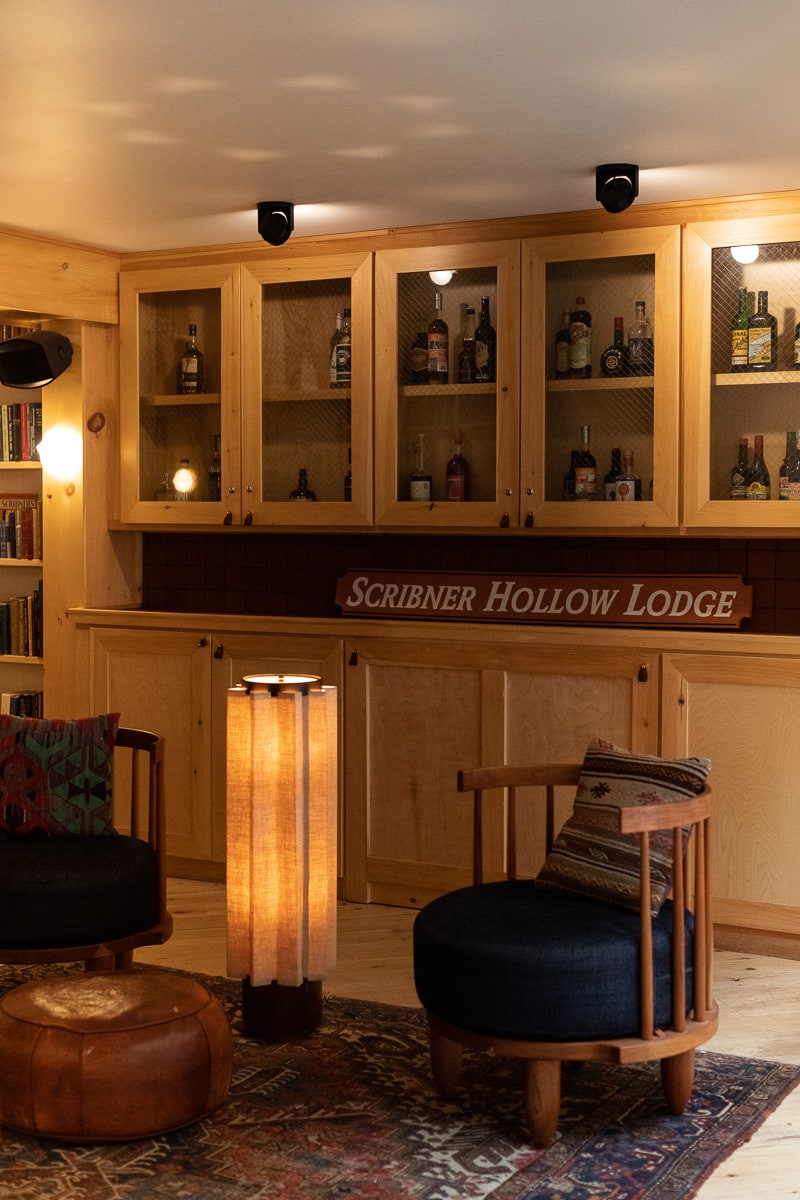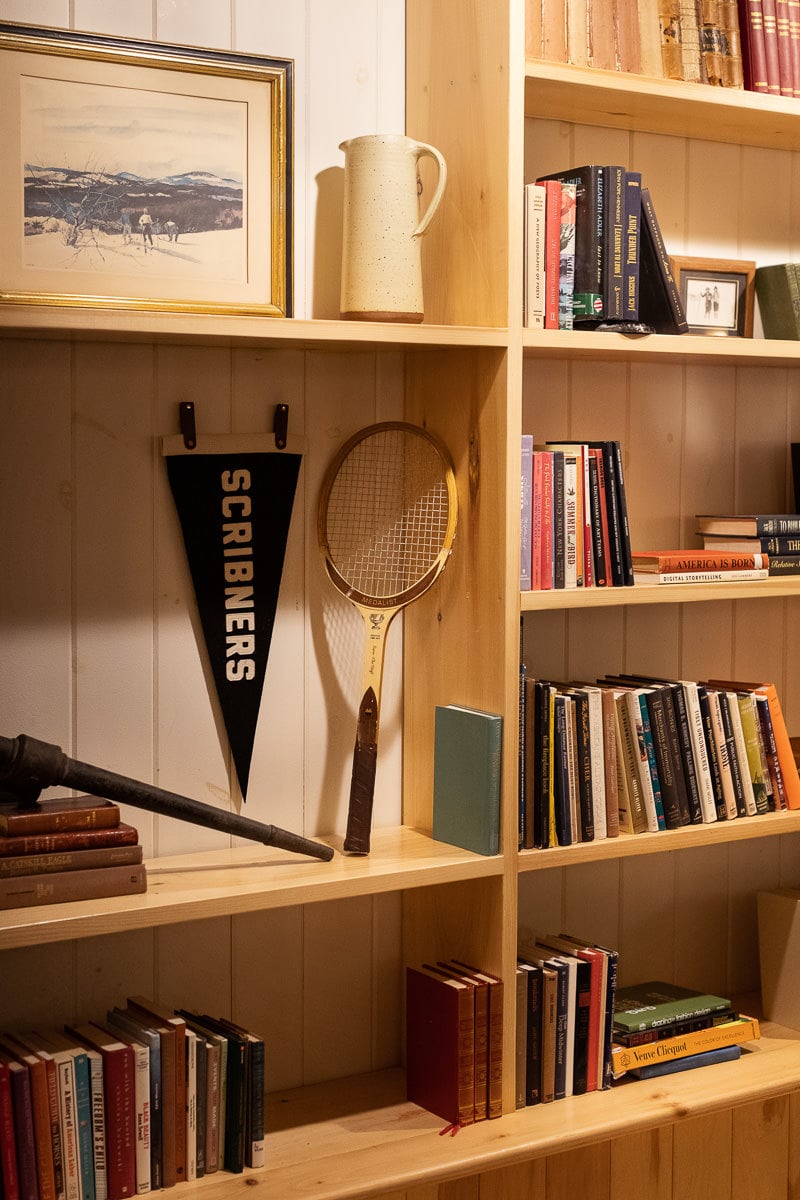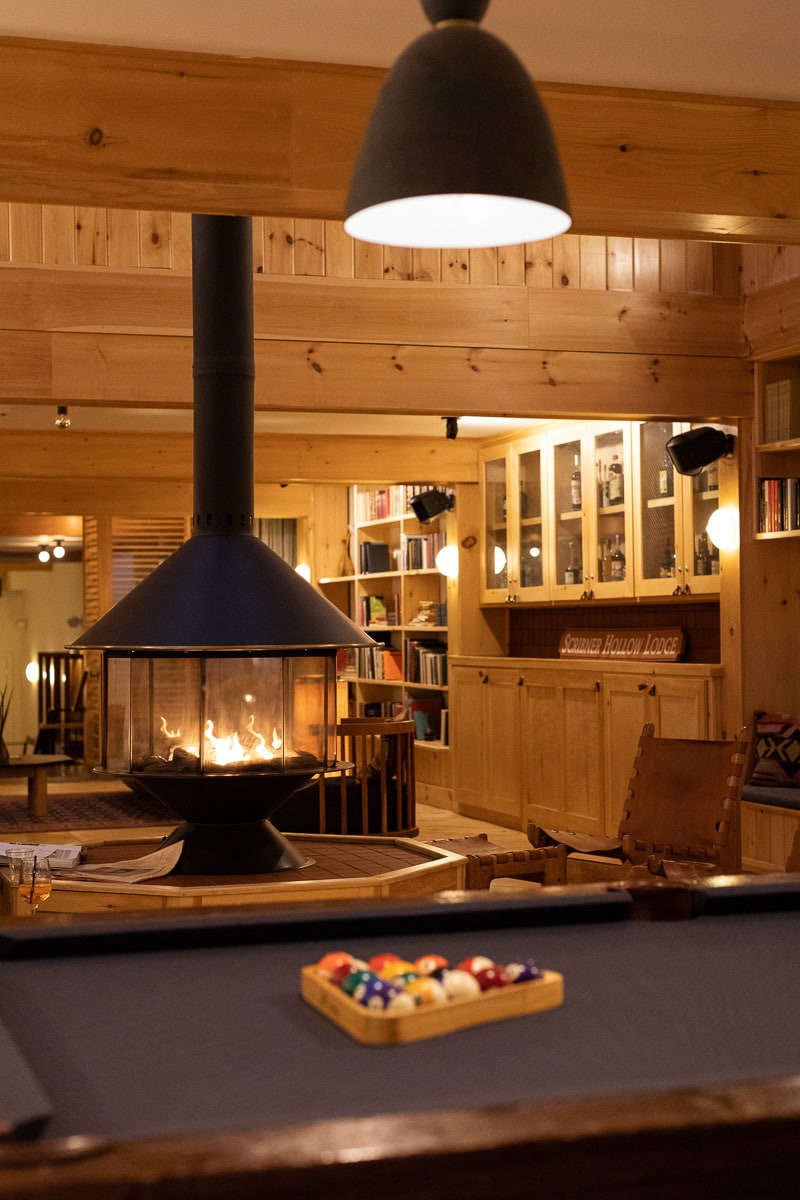 When you think of a fall getaway, the lodge we stayed at easily fits into that dreamy place you go in your mind. There were so many areas I wanted to cozy up and spend days in, and for an easy place to go outside of NYC, the Catskills should make it to the top of your list.
The Prada Matinée seamlessly fits in with the already sought after and iconic lineup of other bags from the brand. It's elegant and polished which allows for easy dressing up (really it's a great work bag if you're looking) while also pairing well with your more casual weekend attire as well. There are many little details about this bag that make it stand out and overall it's a strong contender for a Prada classic.
Discover the Matinée at Prada.com.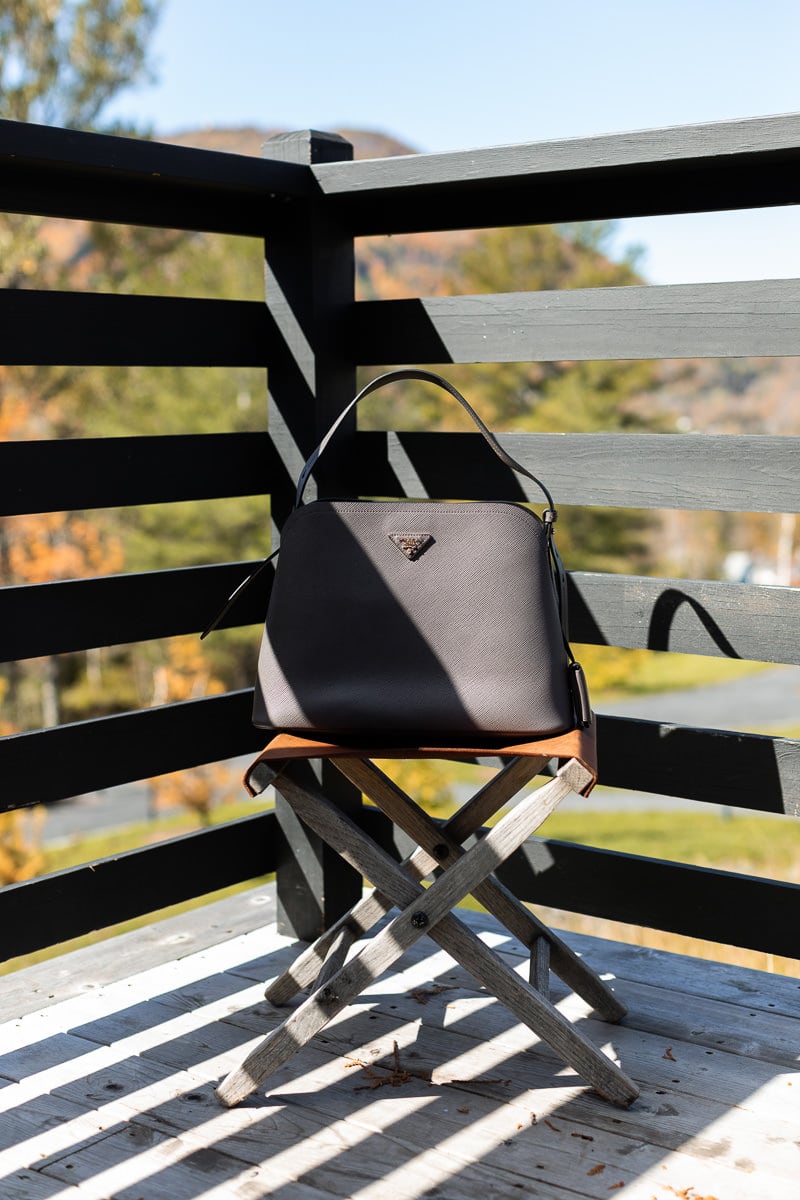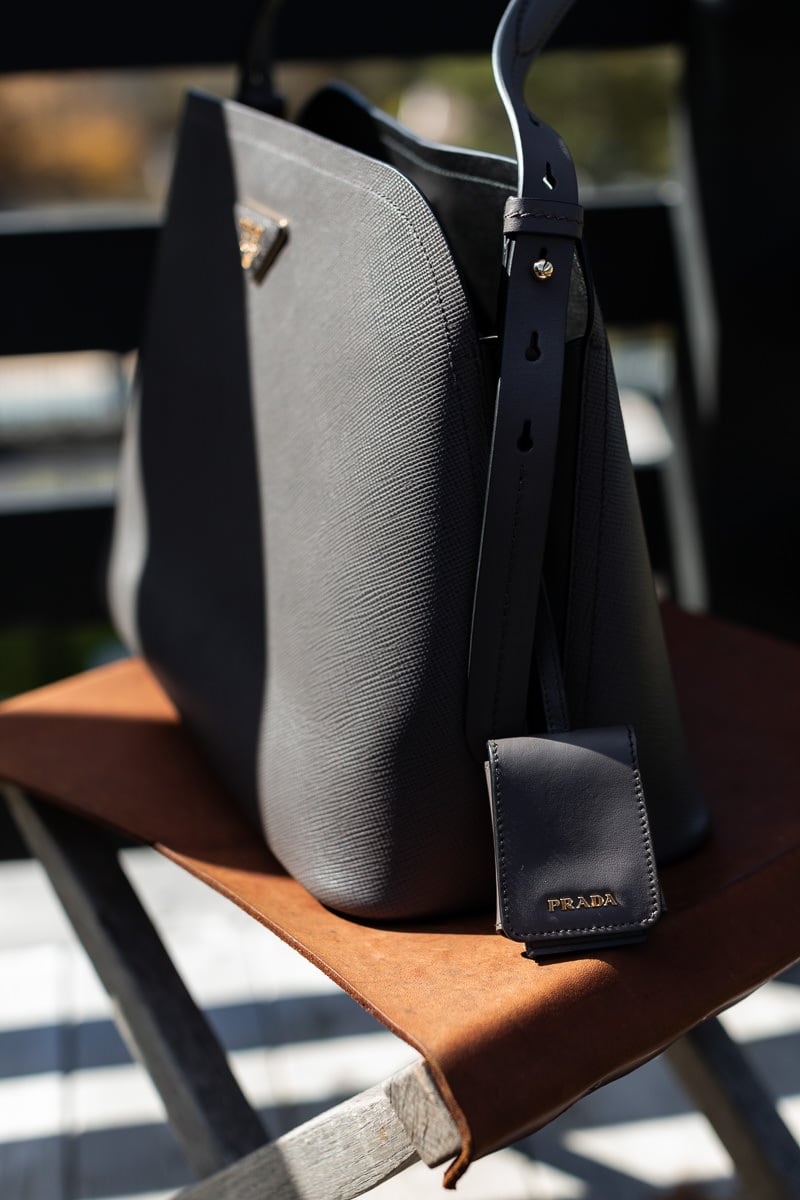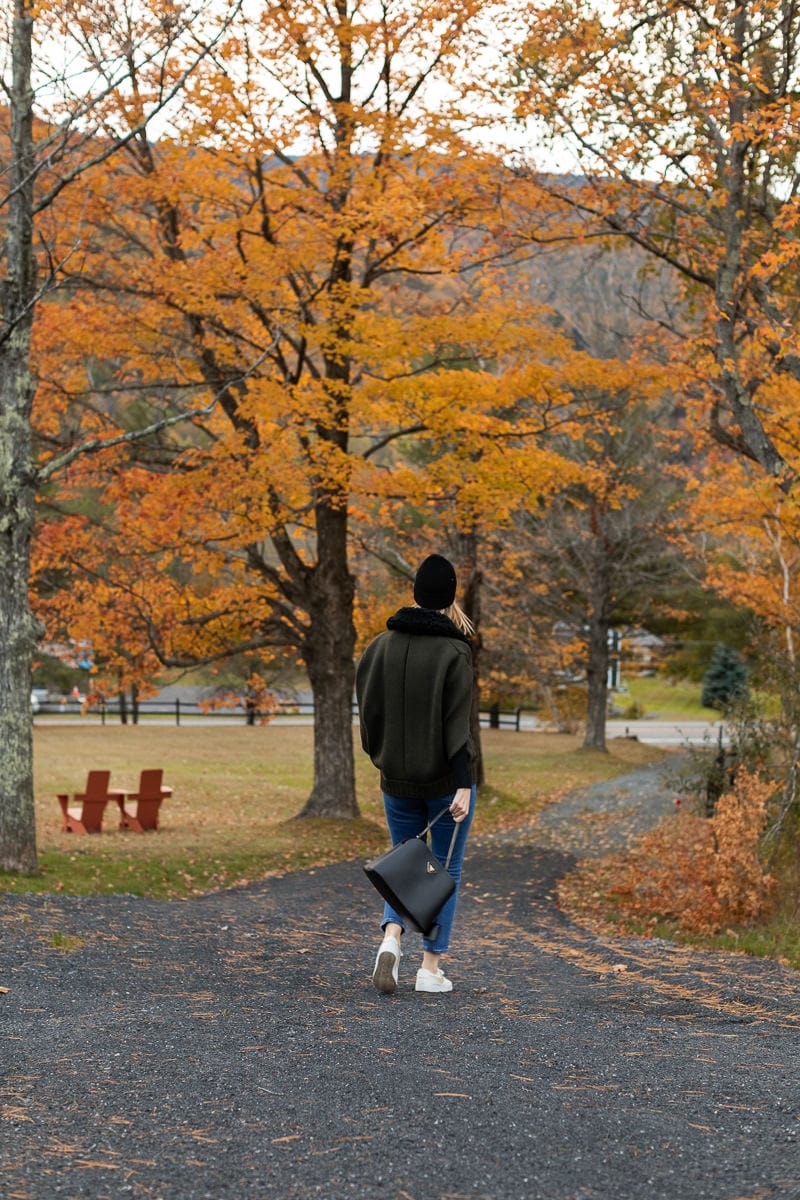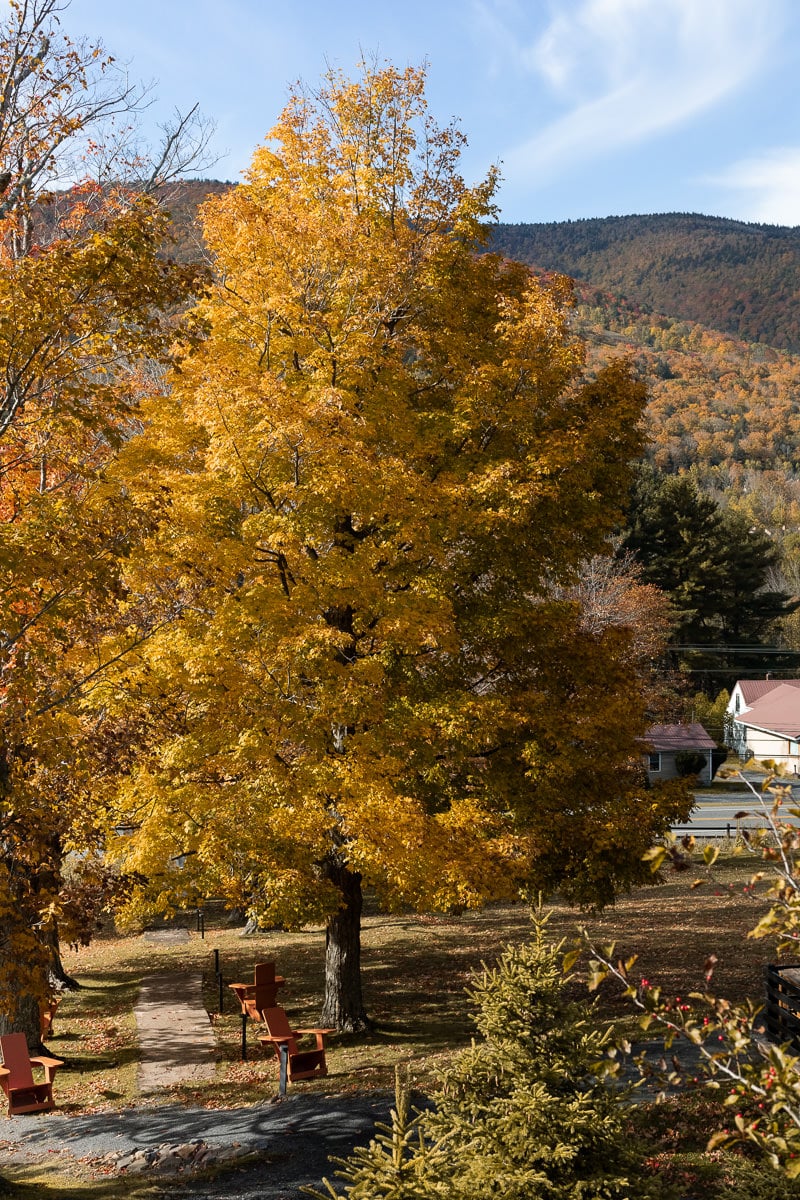 Shop The Prada Matinée