I've told this story so many times, but I have always been a Prada girl. I remember seeing my friend with her Prada Nylon Messenger Bag in high school and I fell in love—so much so, that I begged and pleaded and somehow talked my parents into getting me that exact bag for college. Prada was my first luxury designer handbag, and no matter how many years have passed (I honestly feel like I am still freshly out of high school; I am not), the brand will forever hold a special place in my heart.
Over the years, my love for Prada has grown, and working with the team at Prada was a dream I never imagined would come true. A couple years ago, Prada introduced the Cahier Bag for the Fall 2016 collection, and it quickly became one of the most sought-after and popular bags from the brand in years. I've seen it carried by so many people with great senses of style, whenever we post about the Cahier on social media we hear how much you love it, and I continue to find myself drawn to it.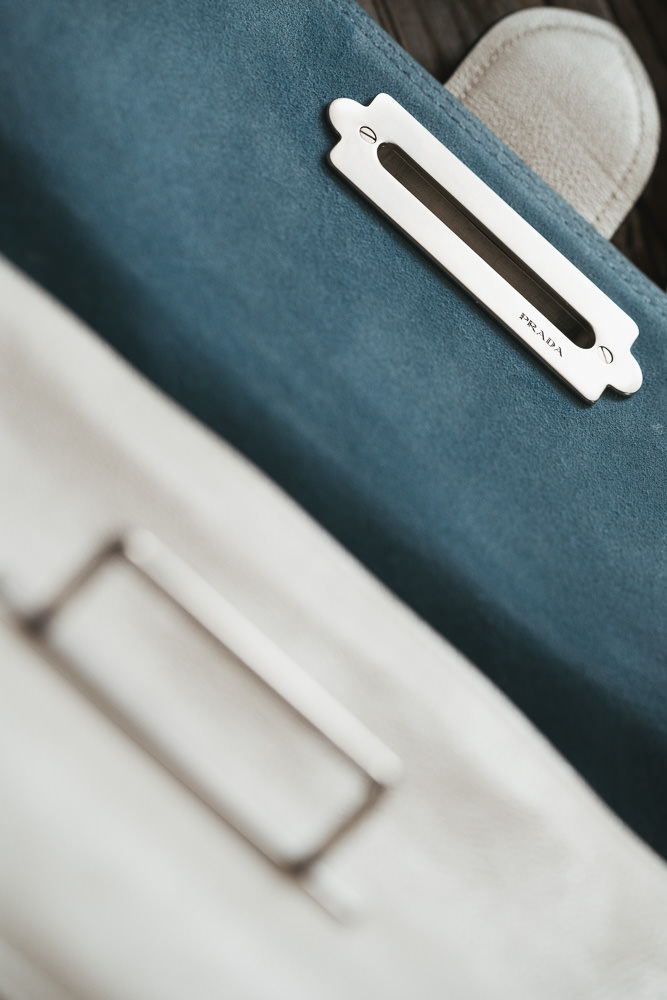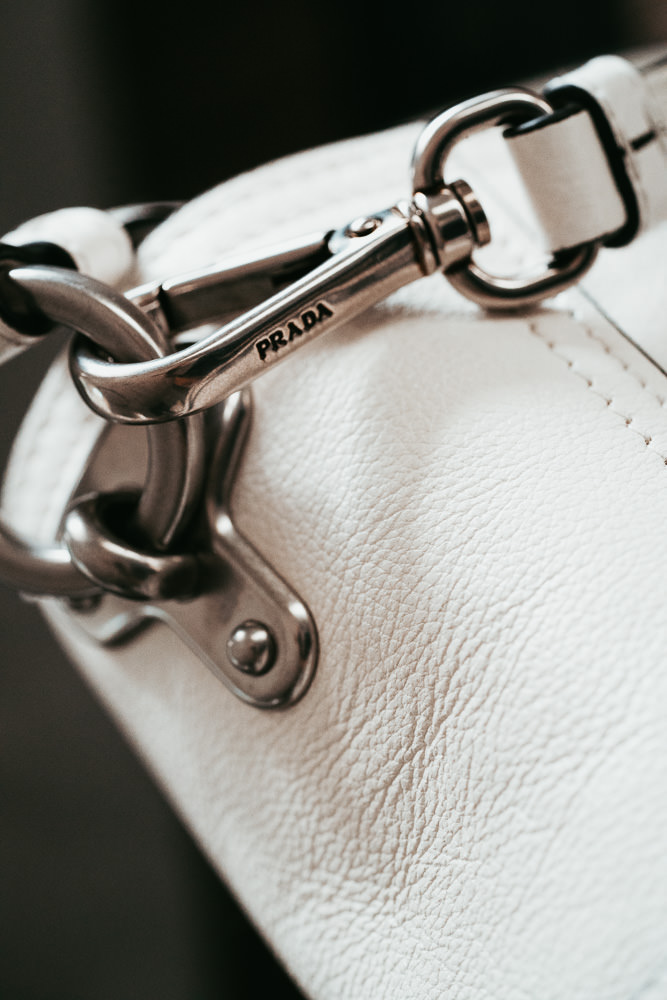 Now Prada has changed up the bag a bit and made the line even better and more versatile, offering the previously highly structured bag in supple calfskin. I'm happy to share the Prada Cahier Soft, a bag that still has every much-loved detail of its predecessor, now in luxurious, soft calfskin.
I love this bag. When I saw it in person, I took it out of its dustbag and just felt the leather, because Prada makes really great soft leather. I think so many of us are used to the brand's popular Saffiano leather, which is durable and great, but Prada soft leathers deserve more love and attention.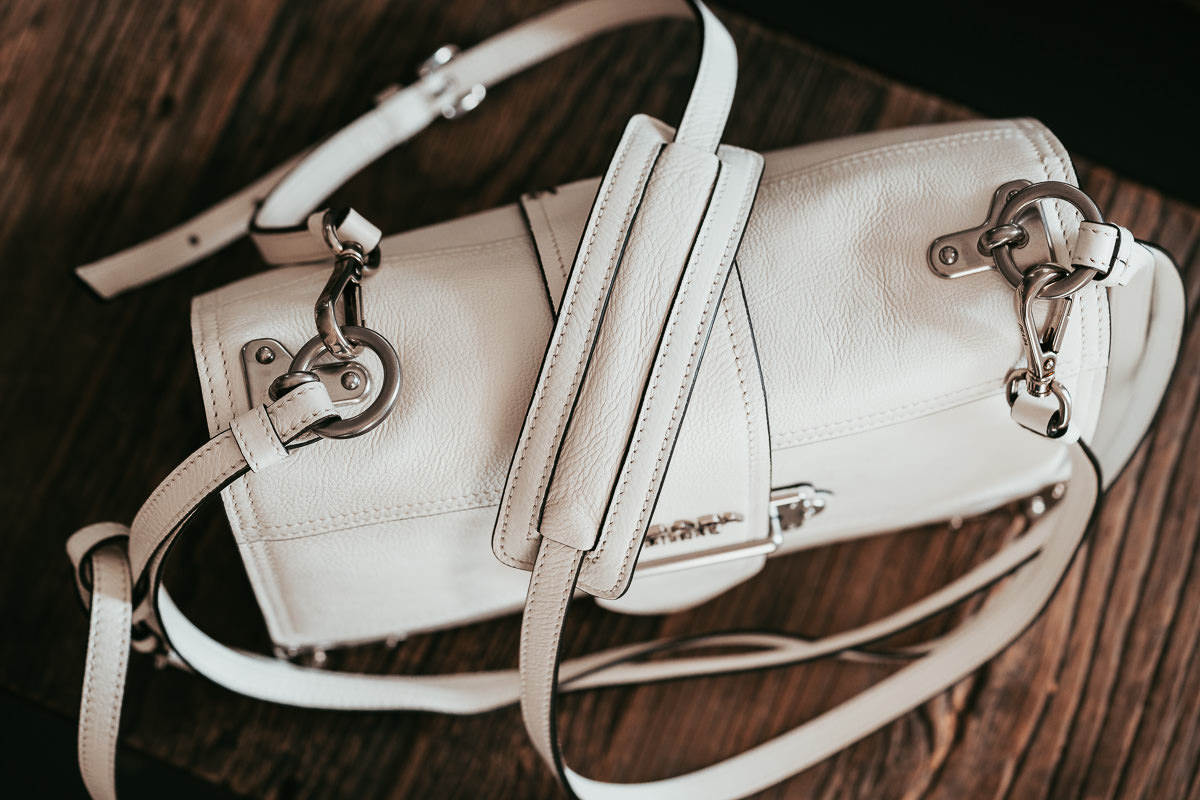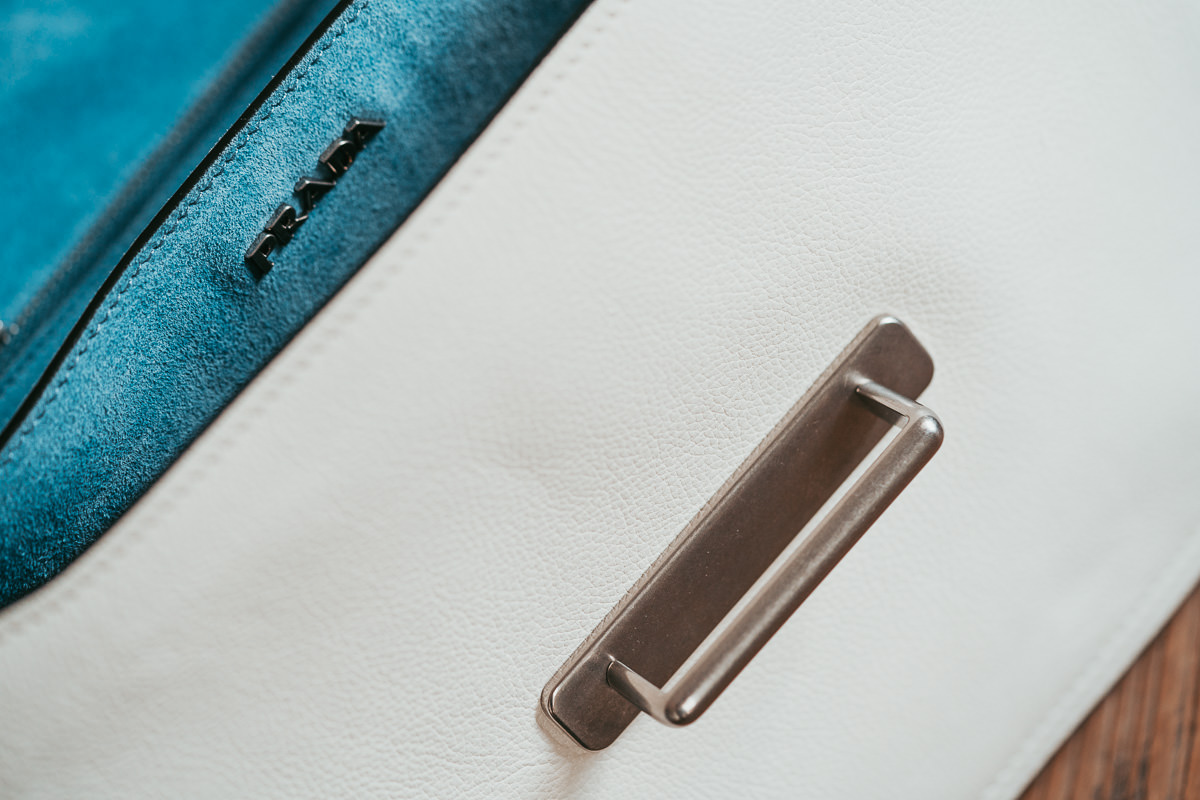 The Prada Cahier Soft (Cahier is the French word for notebook—its pronunciation is like 'Kanye' without the 'N') resembles old French notebooks, with intricate hardware detailing at the corners and center latch closure. The bag does look like a notebook, which I find fitting because like a personal notebook, our bags often hold our secrets.
I love the design of the bag, but I also really love the size. I find so many bags that are a tad too big or too small, but the Cahier Soft is absolutely just right. You can see that the interior is meticulously planned with two compartments, each with a pocket, and the front has a magnetic snap and the back has a zipper pocket. The Prada blue suede lining is luxurious and works perfectly with the supple calfskin exterior.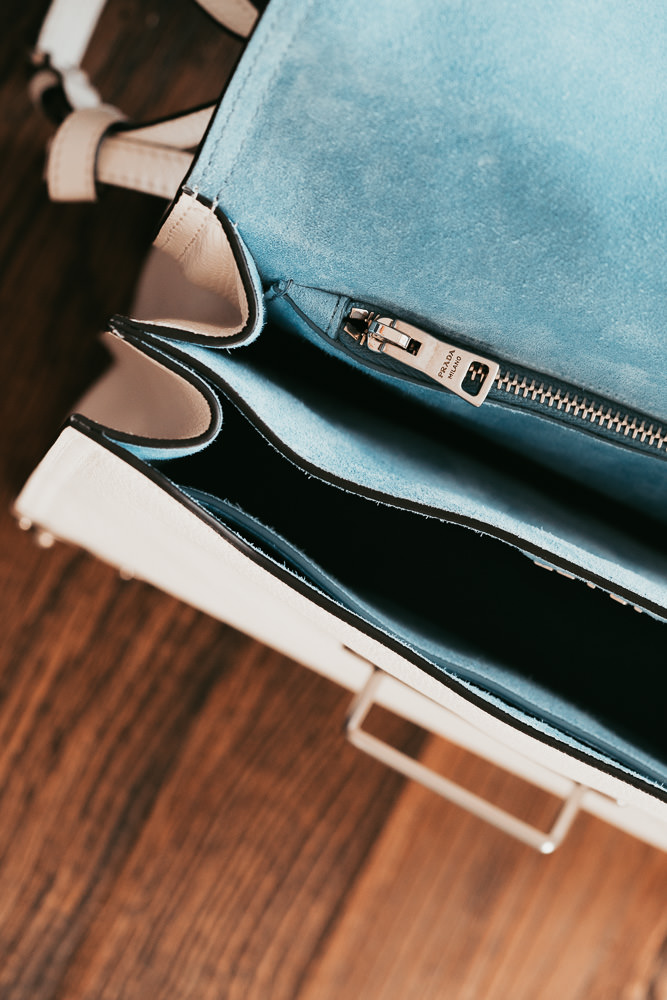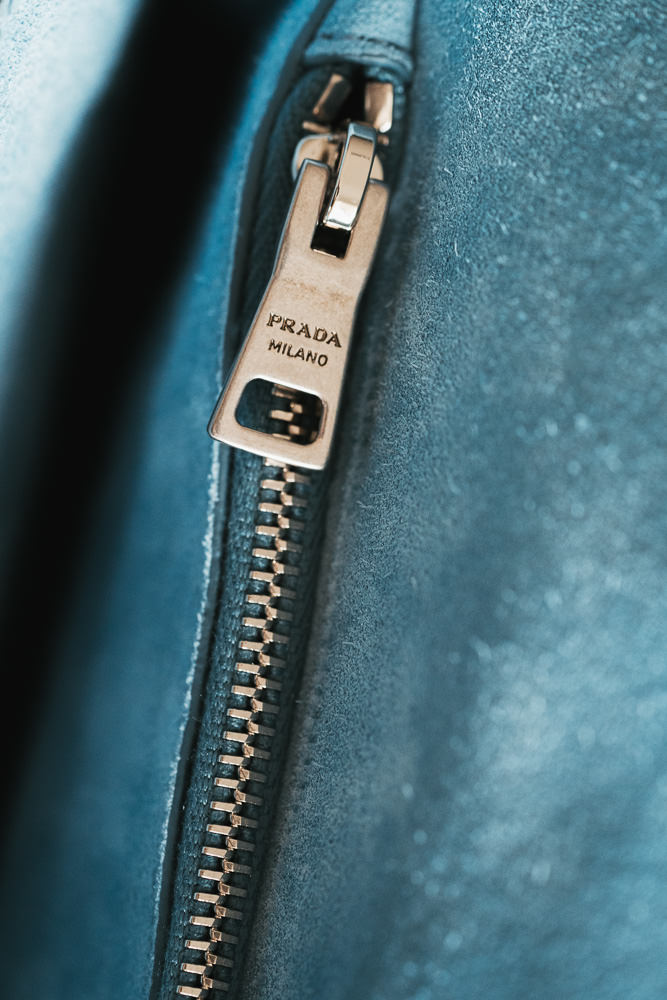 And let's talk a bit more about the calfskin, which is what gives the Cahier Soft its name. I read a comment a while back on a different Prada post where one of you said how much you love Prada calfskin and wish we'd feature it more. I wholeheartedly agree. Especially since having Millie, I do look for more durable leathers that I can wipe down easily, but I also don't want my bag to feel too practical at every moment. Part of the reason I love bags so much is because they are meant to change my outfit and feel like a focal point, and great leather is a huge element in that. This leather is thick, smooshy, and really just divine. Of course you can also opt for the black leather, which wouldn't show wear as much as white, but doesn't the white look so crisp?
As I said earlier, this bag is just the right size. I love that there's an additional crossbody strap that you can change out to really allow yourself to go hands-free. Opening the bag is really easy (as you can see in our video), and it's seamless to do so while the bag is sitting down or on your body.
Right now, there are four colors of the Cahier Soft available: Cinnamon, Black, White and Marine Blue (the latter was purchased in celebration of the Miami Design District store opening, and happens to be my favorite color). This is a great everyday bag, easy to use during the day and transition to night. If you've been eyeing the Cahier but wanted something a little less structured, a little more laid back, but still incredibly stunning, this is the bag for you.