Have you ever stopped to think about what your aesthetic is? Does the bold expression of the 70s and 80s – psychedelic colors, mixing prints with patterns, and punk-chic call to you? Or are you a 90s-gal, sleek power-dressing being your ethos?
Well, the modern dresser is really a bit of both. And at the end of the day, our styles – and since we're all handbag junkies here, the purses we carry – are a product of marketing. It's what has us automatically gravitating towards the flashiest, most expensive new item out there, even if said item continues to surpass all ceilings of economic rationale (and, in the process, has evolved into the accessory par excellence that sustains the haute couture houses of the yesteryears).
But economics aren't solely to blame; our collective conscience, too, has metamorphosed to assign a certain sense of self-worth to these accessories in ways that can't really be explained. And perhaps this is where the quiet luxury trend really succeeds. It strives to create an alternate aesthetic where you don't need your bag – or, for that matter, your clothes – to do the talking.
Of course, this alternative fashion movement takes us, yet again, back to the 90s. Conveniently enough, that's also when AllSaints enters the picture.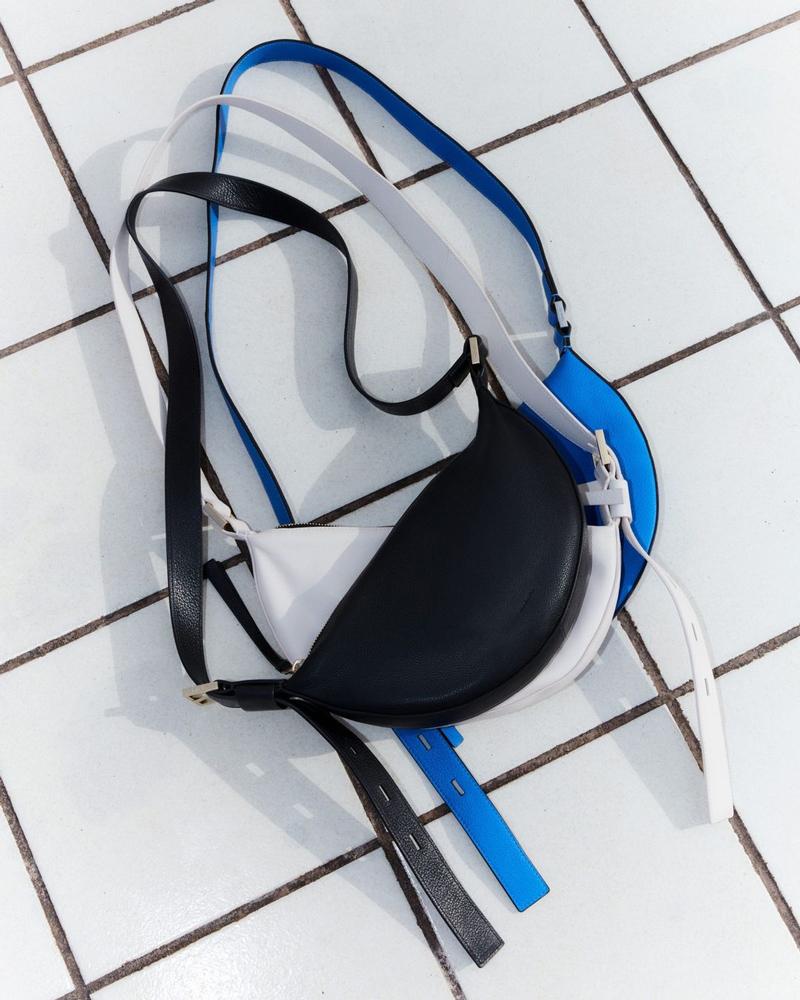 Bagging the Bag(s) – a Confession
You're probably aware that AllSaints makes bags. But you might also be slightly surprised since it isn't a label you often see on PurseBlog. On the handbag spectrum, AllSaints often flies under the radar, sitting at a rather obscure juncture, where its premium-contemporary price-point places it next to the likes of Coach and Polene but not nearly as recognizable or as popular.
No biggie, though; stealth wealth thrives on anonymity, after all.
In fact, as I enter my third year of curating a collection (happy anniversary, me!), I've come to terms with what works for me: generally minimal purses with tasteful statement hardware. And after taking a long and hard look at louder bags, I've finally decided to steer clear of them once and for all – the implication here is that I'm a level-headed collector who knows exactly what he wants.
But as much as I'd like to have conveniently breezed past the fact that immediately after said long and hard look, I ended up purchasing not one, but two AllSaints purses, I shan't. Because I appreciate honesty. And because they were simply too good to pass up. I like to believe it's more of the former.
Born on the High Street, Bred in High Fashion
Truthfully, the initial apprehension of the two totes I snagged in what was clearly not one of my best moments haunted me well into the lengthy delivery interval. Upon their arrival, however, I was left impressed – the leather supple yet durable, the structure slouchy yet firm. This is surprising since the brand's first handbag lineup – the Capital Collection – was only launched in 2015.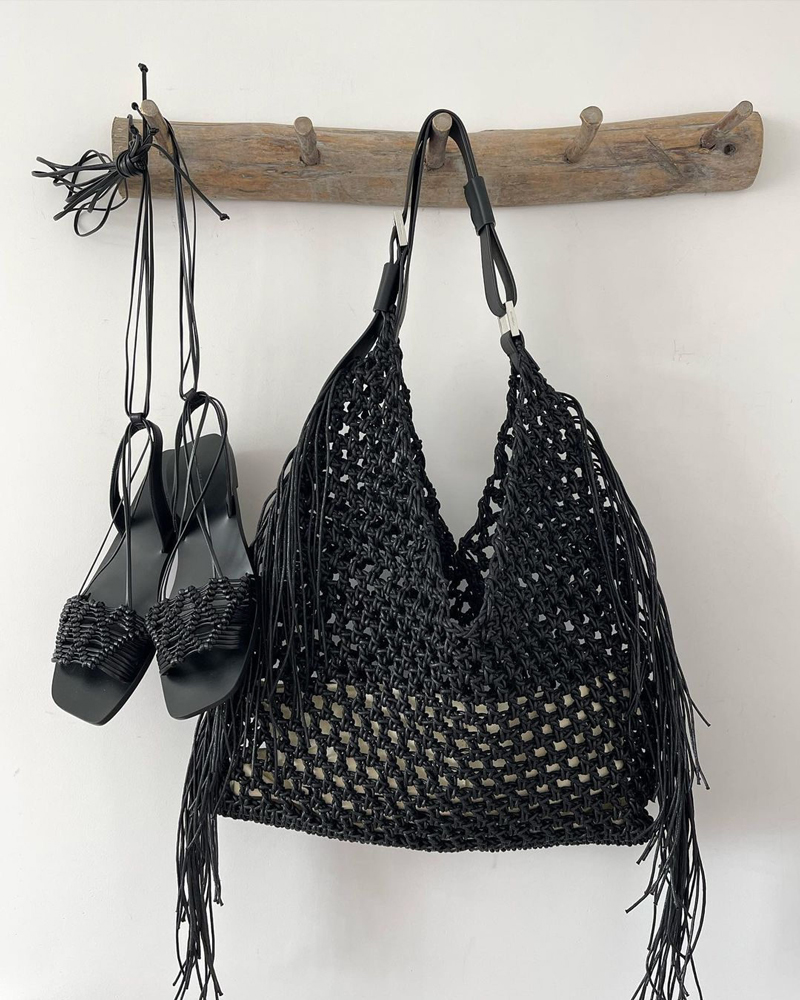 In fact, founded in East London in 1994, AllSaints as a brand is best known for melding the design duo Kait Bolongaro and Stuart Trevor's shared love for vintage rock music with traditional British sensibilities, thus constituting a uniquely edgy brand of distressed leather jackets and cult-favorite boots that has long been popular with the fashion crowd.
Having begun with menswear, the label soon transitioned to womenswear in 1998, its first shop on London's Foubert Place (and consequently, each and every outlet) being outfitted with dozens of antique sewing machines for that raw, industrial steampunk atmosphere. But though essentially a high-street house, the brand is known to spend "practically every penny on design," which resonated with post-recession buyers of the 2010s.
Unlike many of its peers in the contemporary segment, it has strived to cultivate a brand identity independent of the trend cycle governed by its top-of-the-ladder counterparts. In many ways, it is the gravitas of having such a distinctly anti-label brand that has drawn buyers to AllSaints over the years.
Deserving of a Luxury Moniker?
For a label so steeped in its appreciation of the underground cultural scene and the music video vibe, however, AllSaints isn't only known for purveying what The New York Times describes as "scavenged-looking merchandise." Rather, the brand's site itself proclaims that there isn't a typical AllSaints shopper, each of its pieces a "catalyst for individuality" and a "uniform without uniformity," ready to be cut and pasted to fit everyone's varied lifestyle.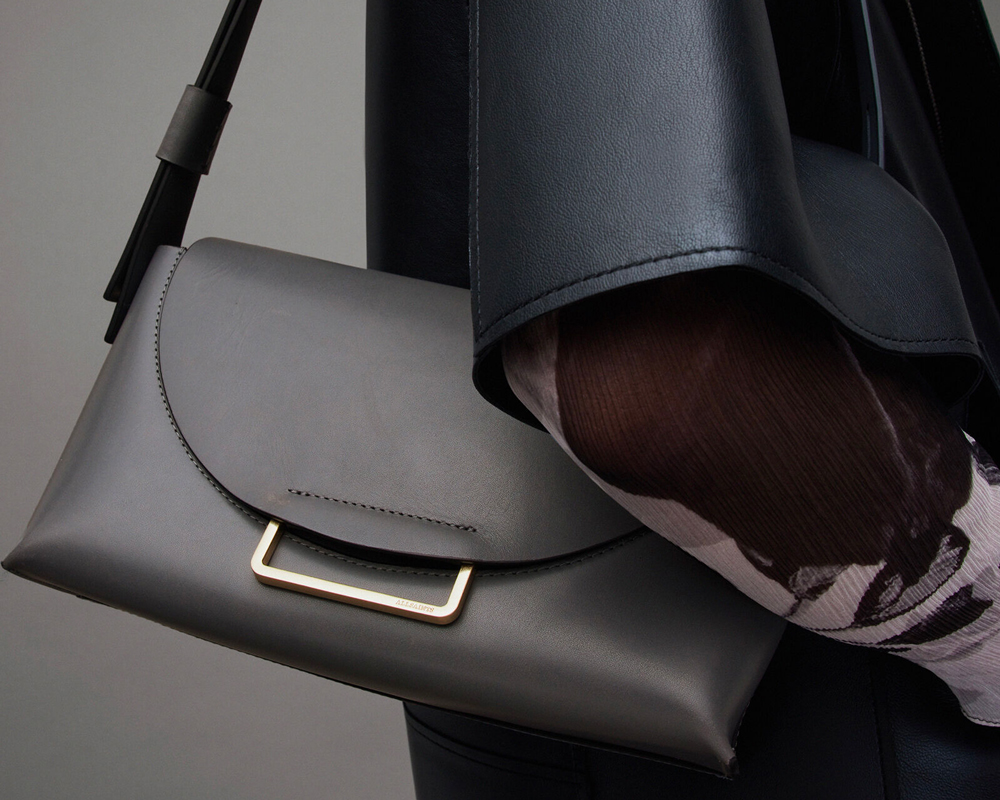 The brand continues to draw in a clientele of age groups as diverse as 14 and 50, who continue to visit some 130 stores semi-religiously. Even the brand's discrete Ramskull logo – a testament to its attitude and rebellion often discreetly incorporated into its merchandise – seems to set it apart from an entire industry hell-bent on outfitting you in the latest fleeting trend.
Perhaps no label in the contemporary price point, barring the possible exception of the formerly much-beloved Marc by Marc Jacobs, has managed to achieve such a cult following without pandering to the masses. As Alejandra rightly identifies, most are usually looking for the easy route to profit, often opting for the lowest-hanging, treated leathers to capitalize on the success of higher-end designs, skeptical of their own ability to be notable in their own right.
Not AllSaints, though. With little advertising (even its Instagram page feels like a youthful, lighthearted mood board of excellent everyday looks), a Leather Working Group certification, and glowing reviews, the brand truly feels like the best of affordable luxury. It isn't quite The Row, of course, but in more ways than one, it feels like the next best thing.