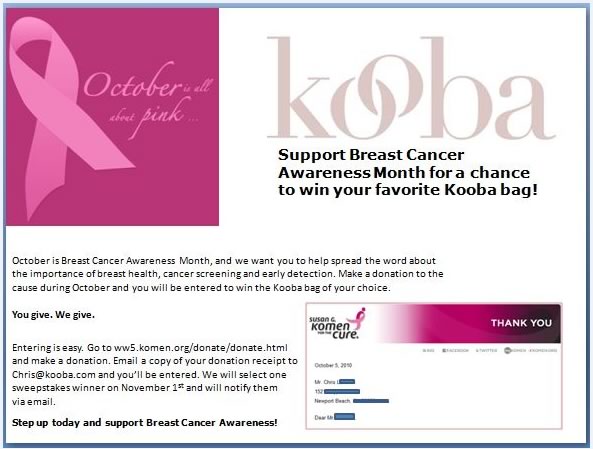 I love to see designers using their brands for a good cause. Breast cancer affects everyone in one way or another and having designers get involved is a great way to help spread awareness and support to help fight this horrible disease.
Kooba will be giving away a Kooba bag to one person who donates to the Susan G. Komen for the Cure fund. All you have to do to enter is make a donation amount of your choice and contact Chris with your receipt (information above). Kooba already has 45 donations, with a goal of 50, so let's help them get there!
Donate to the Susan G. Komen fund here!