At the end of last year, Louis Vuitton invited us on a yacht in Miami to see the most extraordinary set up of some of its exotic bags and other rarities. And when Louis Vuitton invites you on a yacht in Miami, you say yes. Somehow, I started writing this post in December of 2020 but didn't finish it and left it in drafts, forgotten. But the beauty that we saw that day needs to be shared, and today, I am here to give you another glimpse of the world of Louis Vuitton exotics.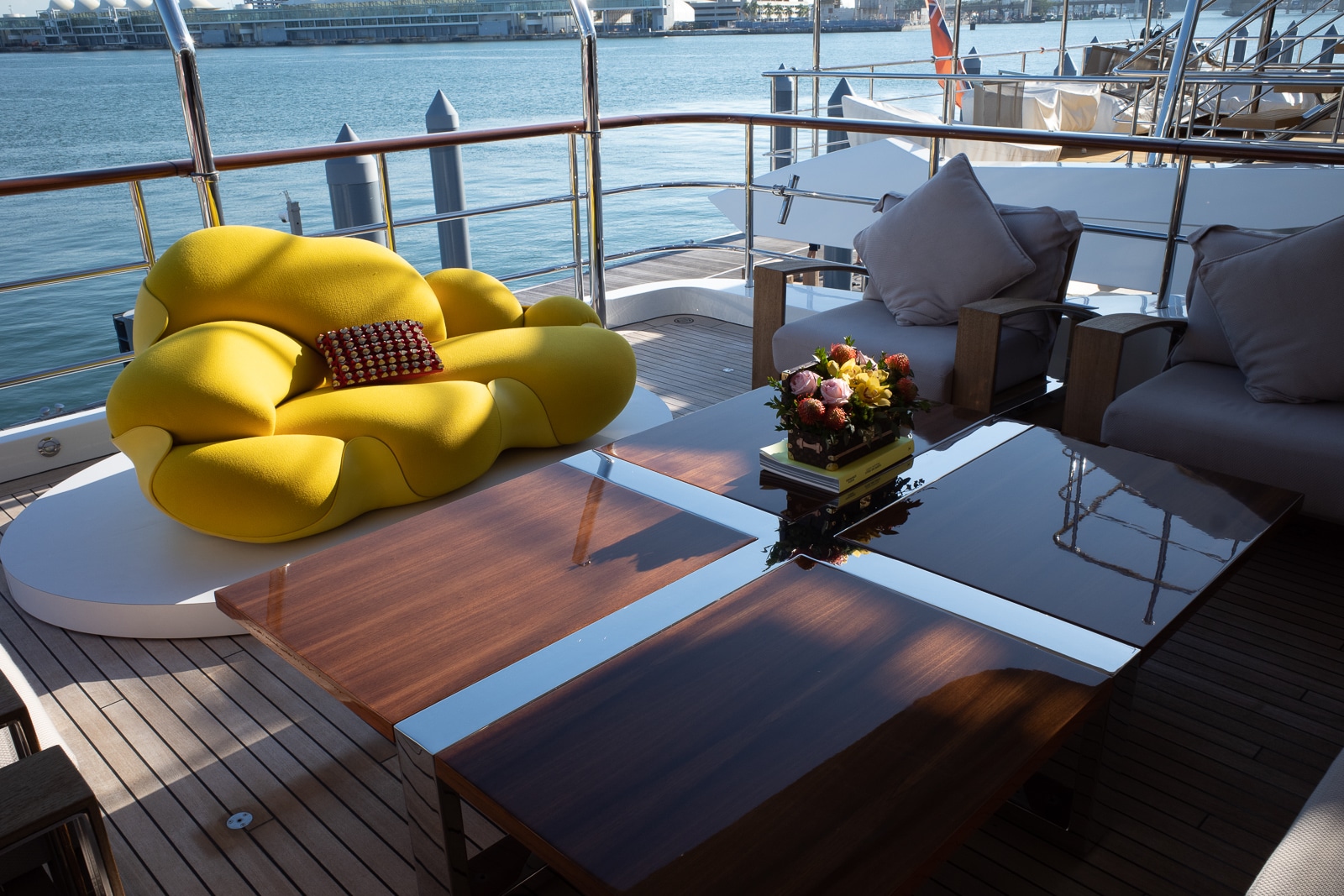 Stunning Louis Vuitton Exotics
After we took a short, Louis Vuitton-themed golf cart ride to the slip, we were greeted with a basket to place our shoes in and given slippers before we hopped aboard the yacht. Where a Louis Vuitton item could be placed, it was, from trunks to chairs to a dollhouse aptly named the Maison Vivienne. The interior master bedroom had Louis Vuitton trunks and a cashmere throw blanket along with a mink eye mask on the bedside table. The top deck that overlooked the bay and downtown Miami featured a table with succulents and compact exotic skin bags, each more stunning than the next.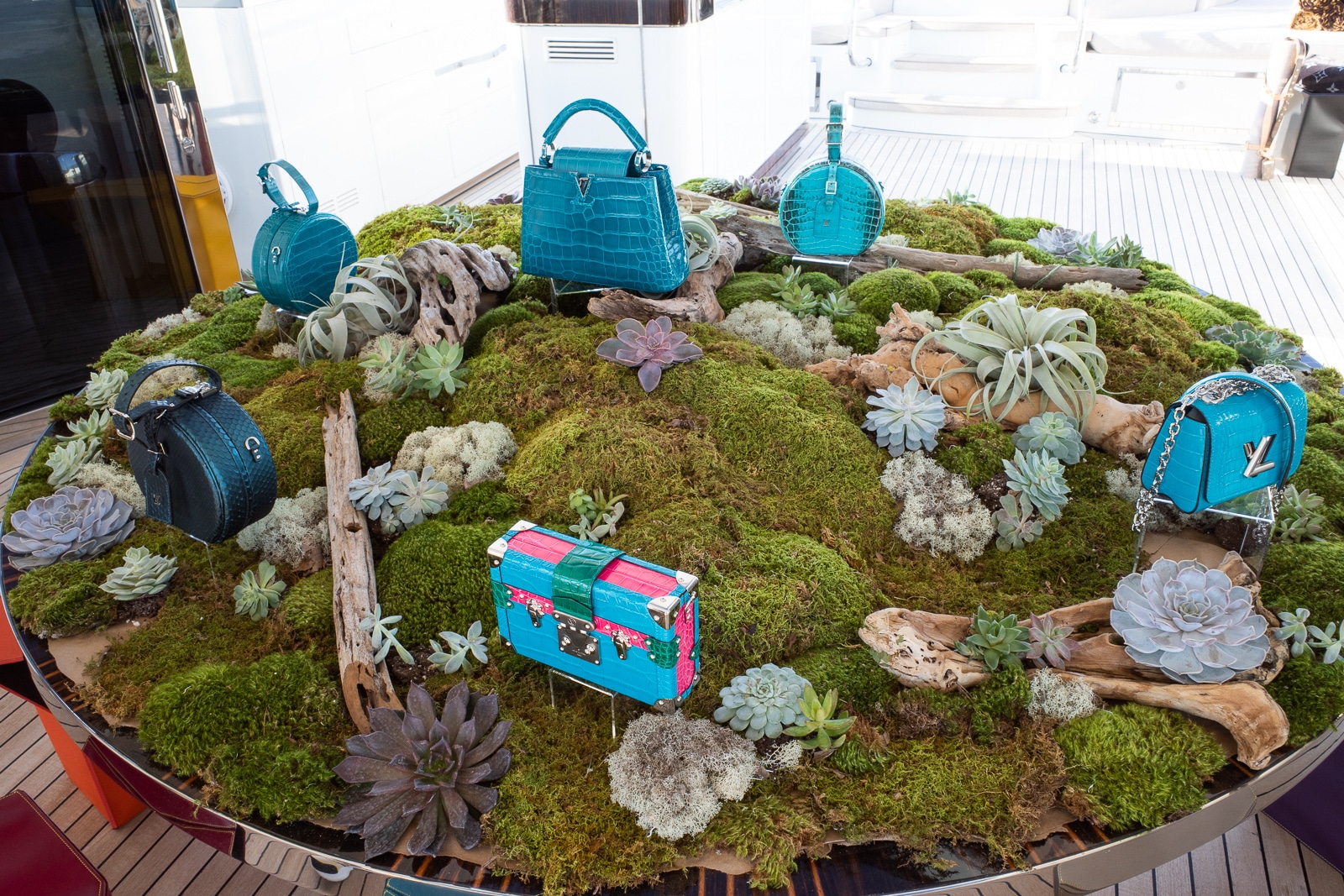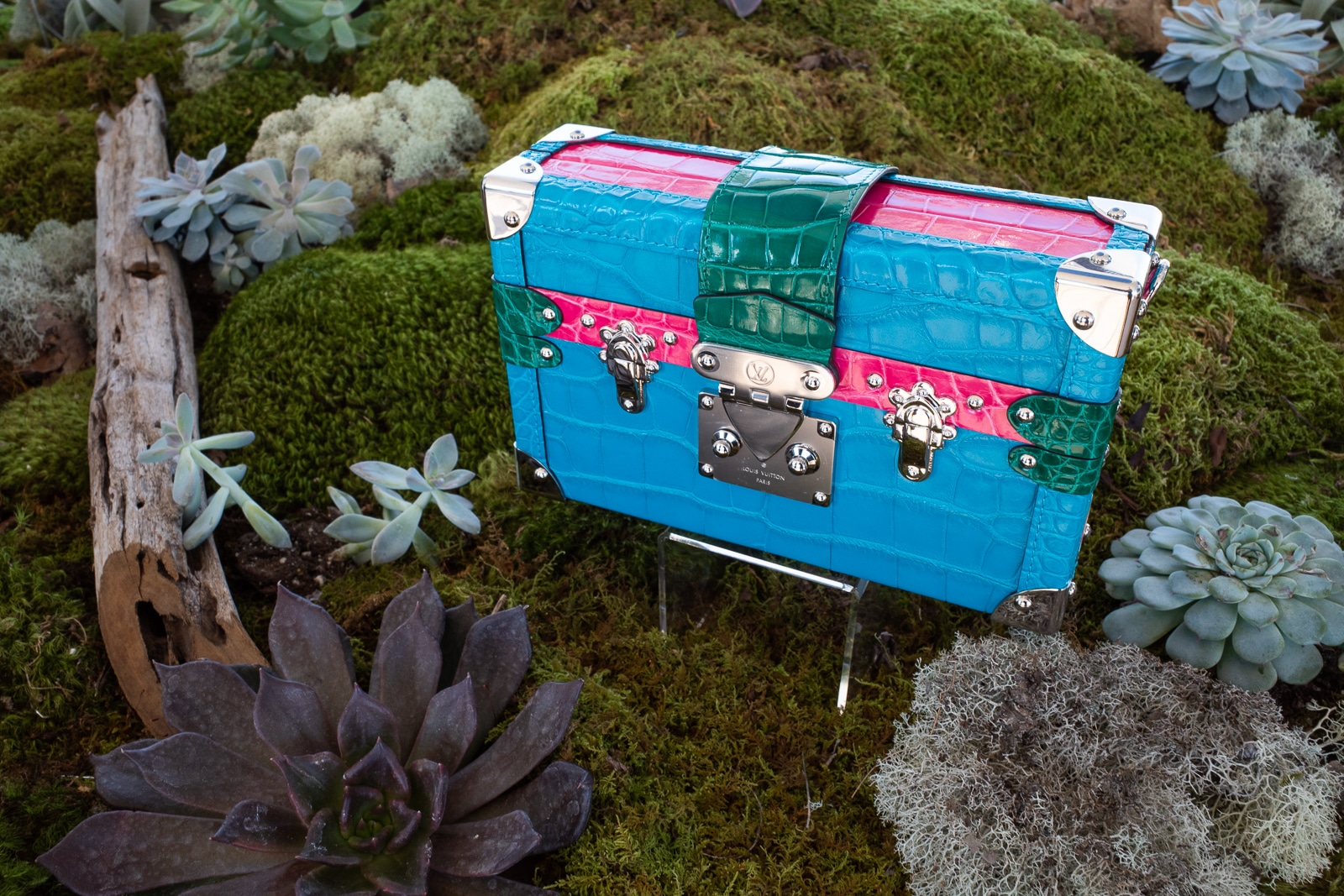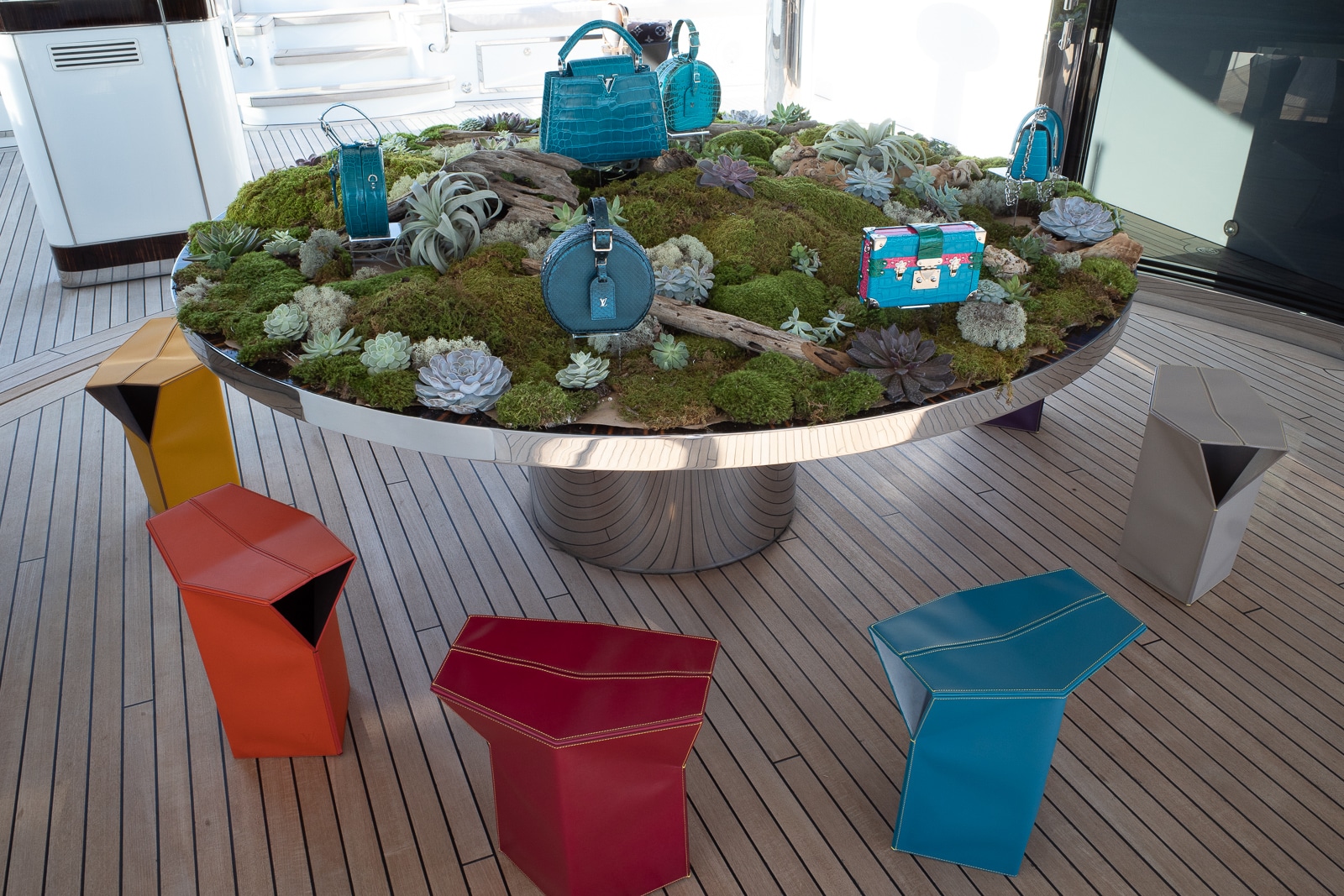 Extra Sporty Louis Vuitton Accessories
For the sporty collector, the yoga mat and carrier (that many of you loved when I first shared it) were on top of the ship, as well as a ping pong racquet and ball kit. Each room and floor of the yacht seamlessly integrated Louis Vuitton items to create an encompassing experience.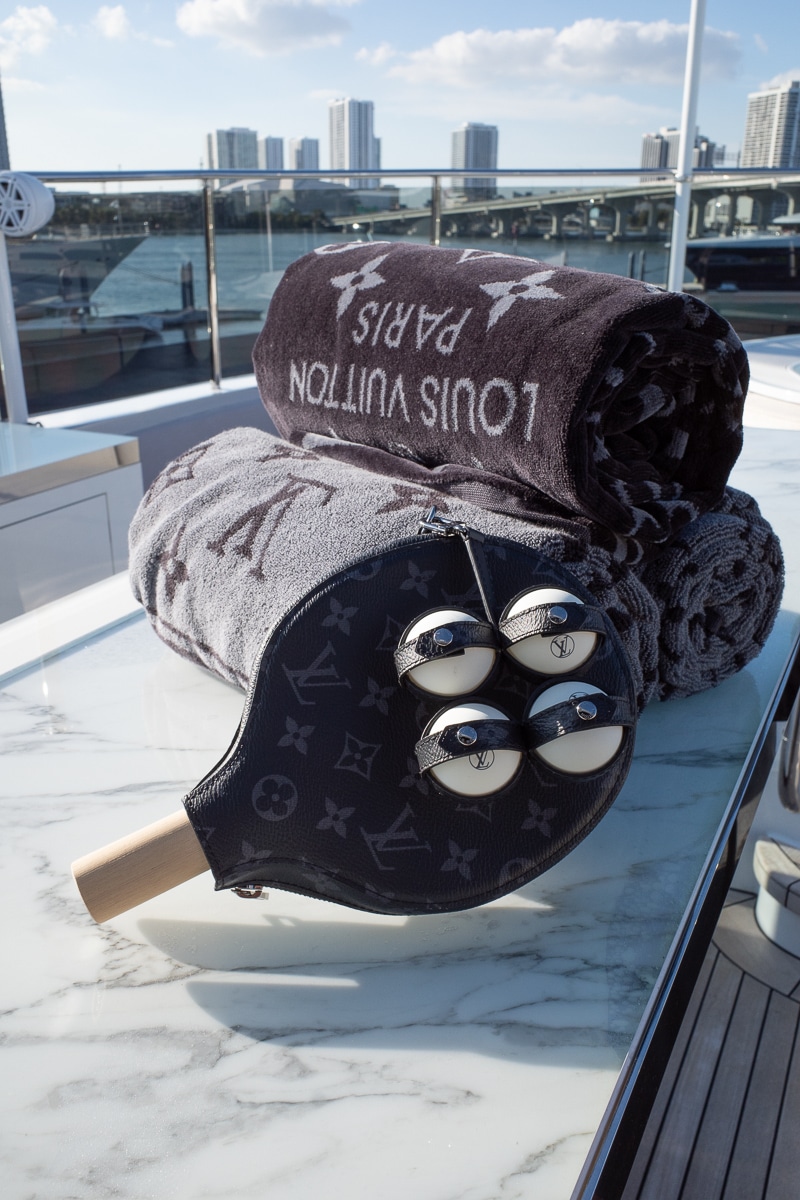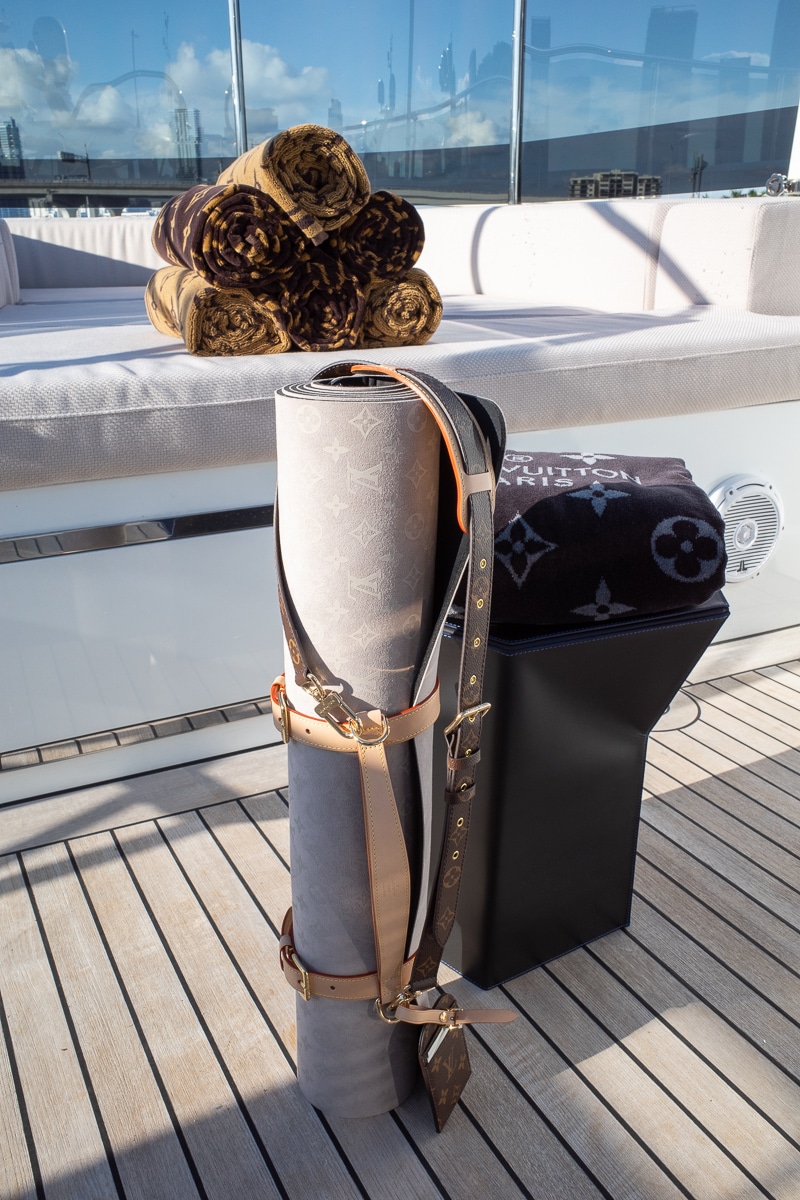 While the majority who were invited on the yacht are the highest level Louis Vuitton VVIPs, Vlad and I were there as media friends of the house to share this with you all, who happen to be some of the most knowledgeable Louis Vuitton fans and collectors.
Various Louis Vuitton Trunks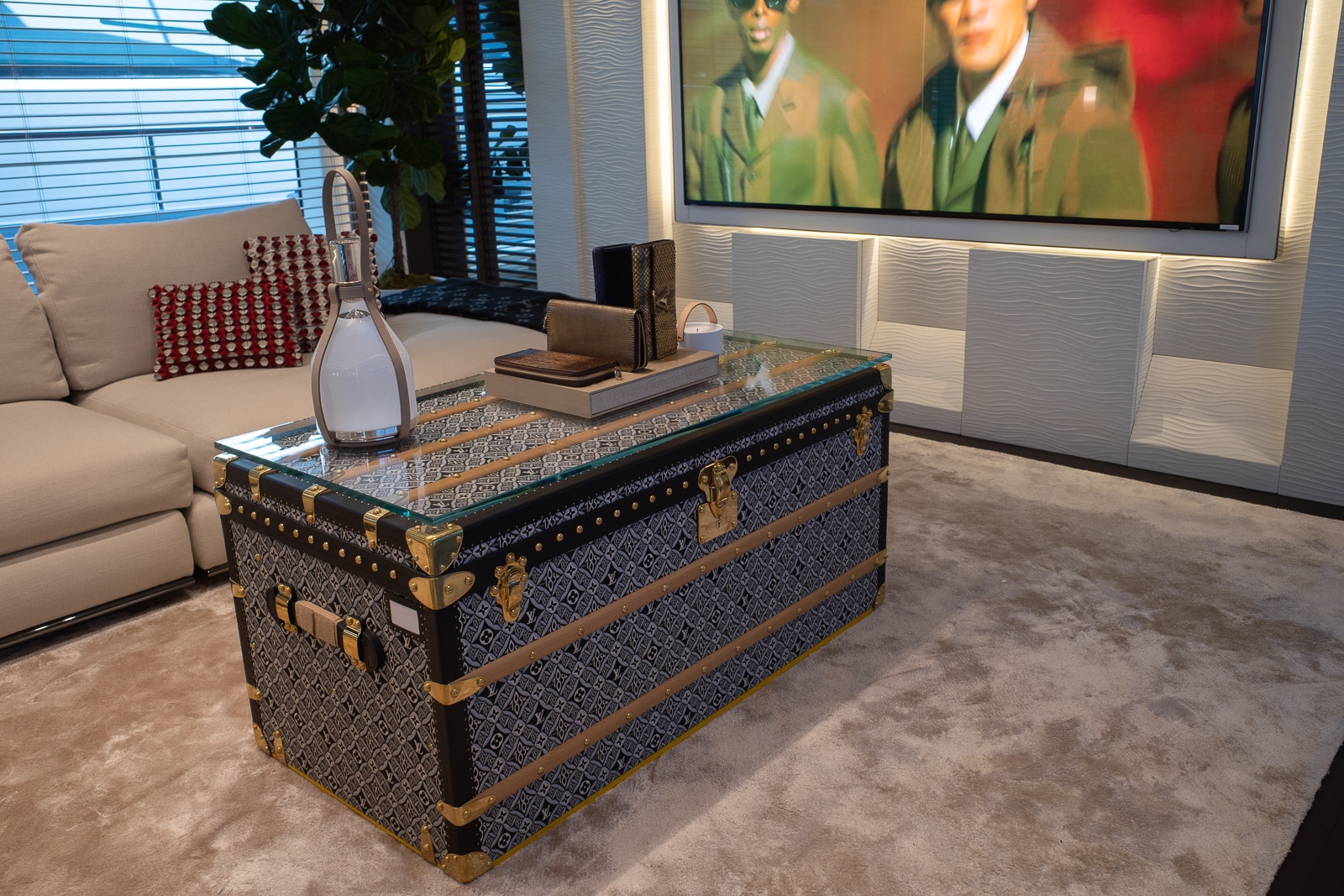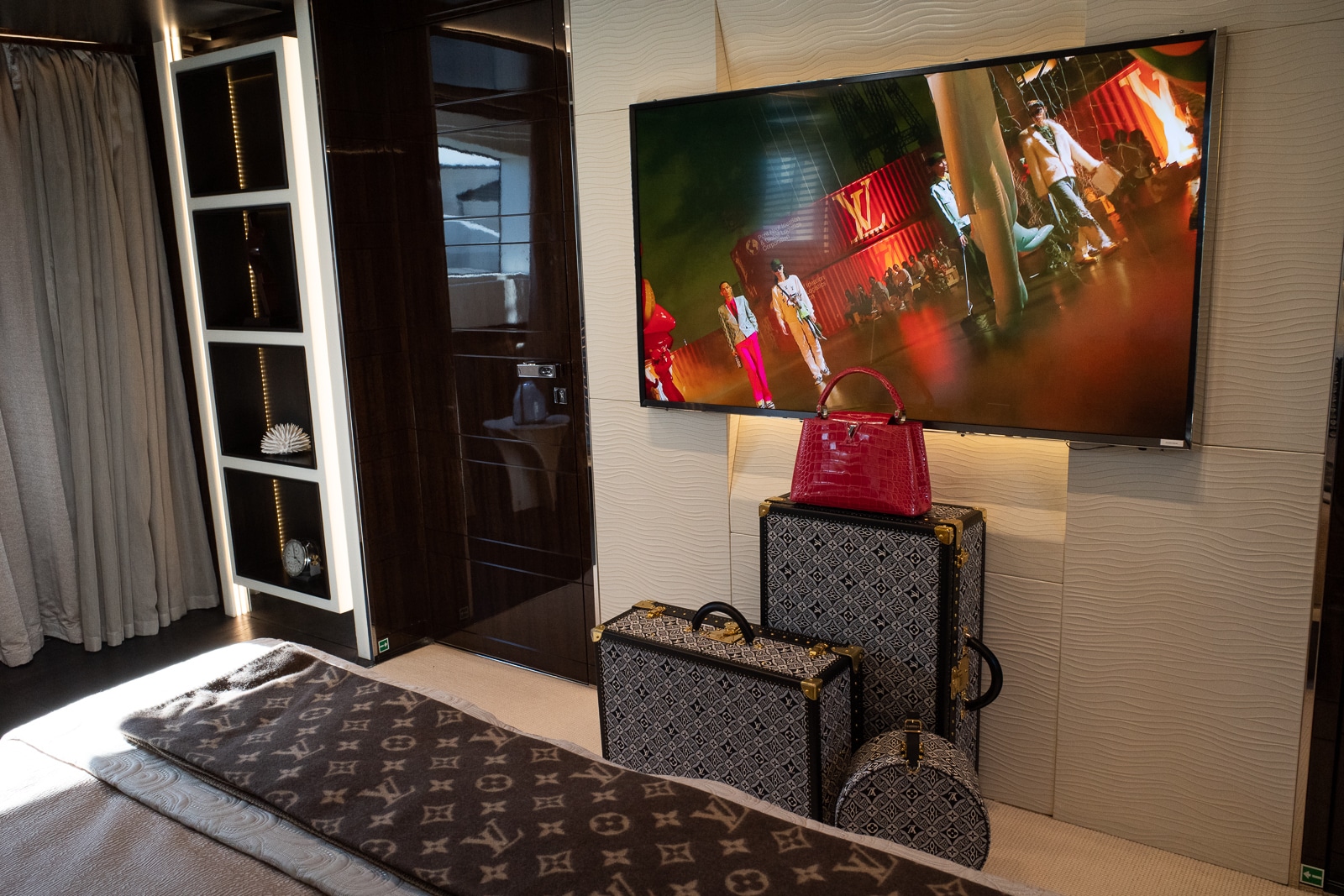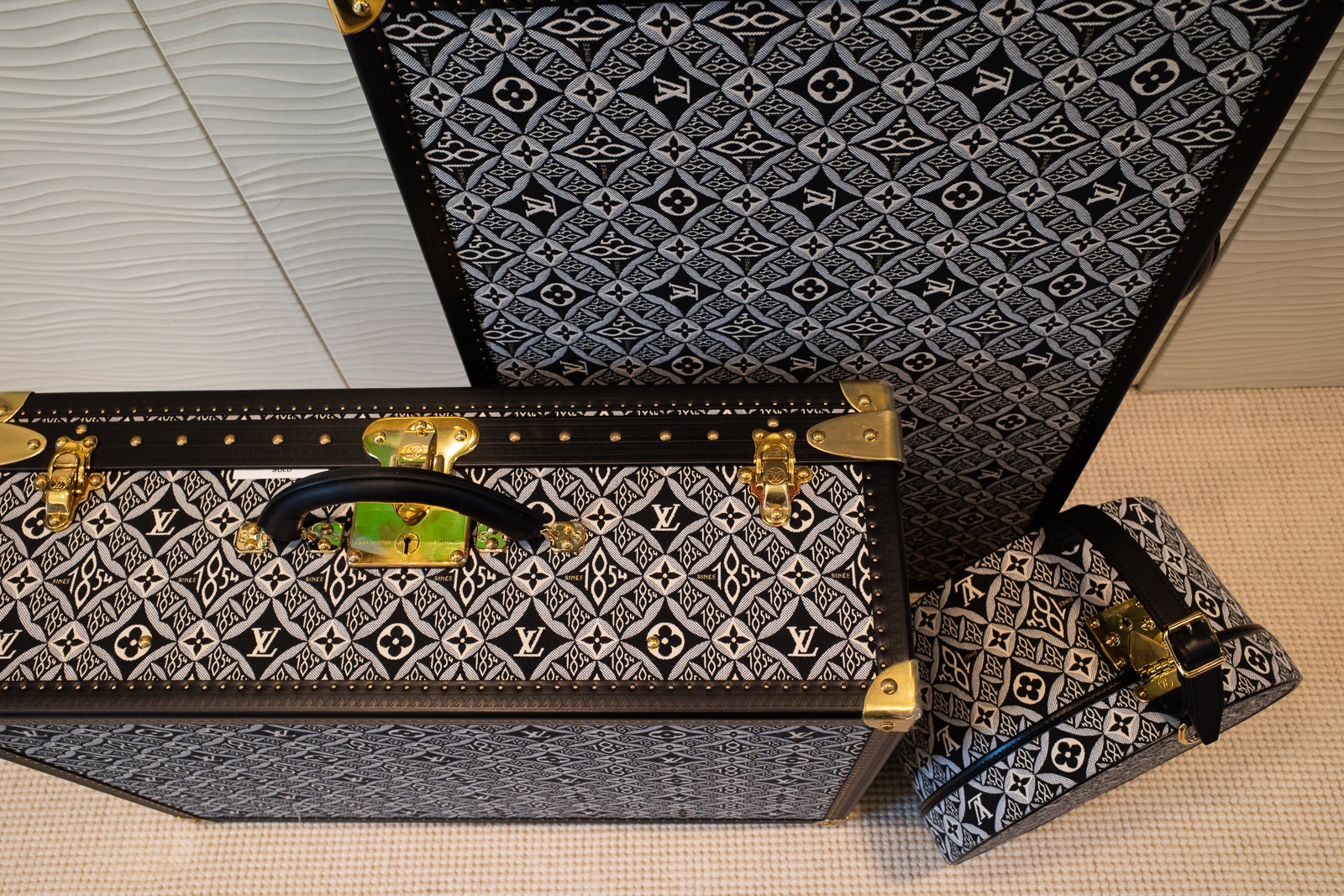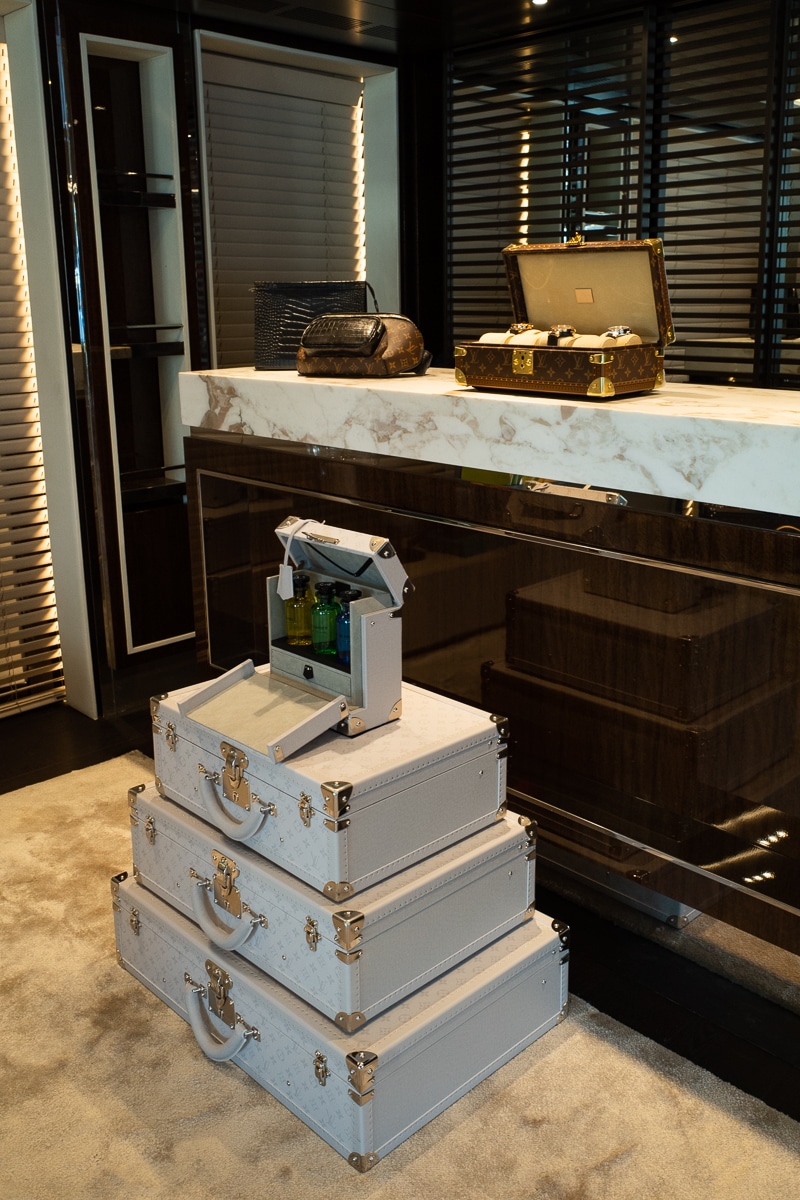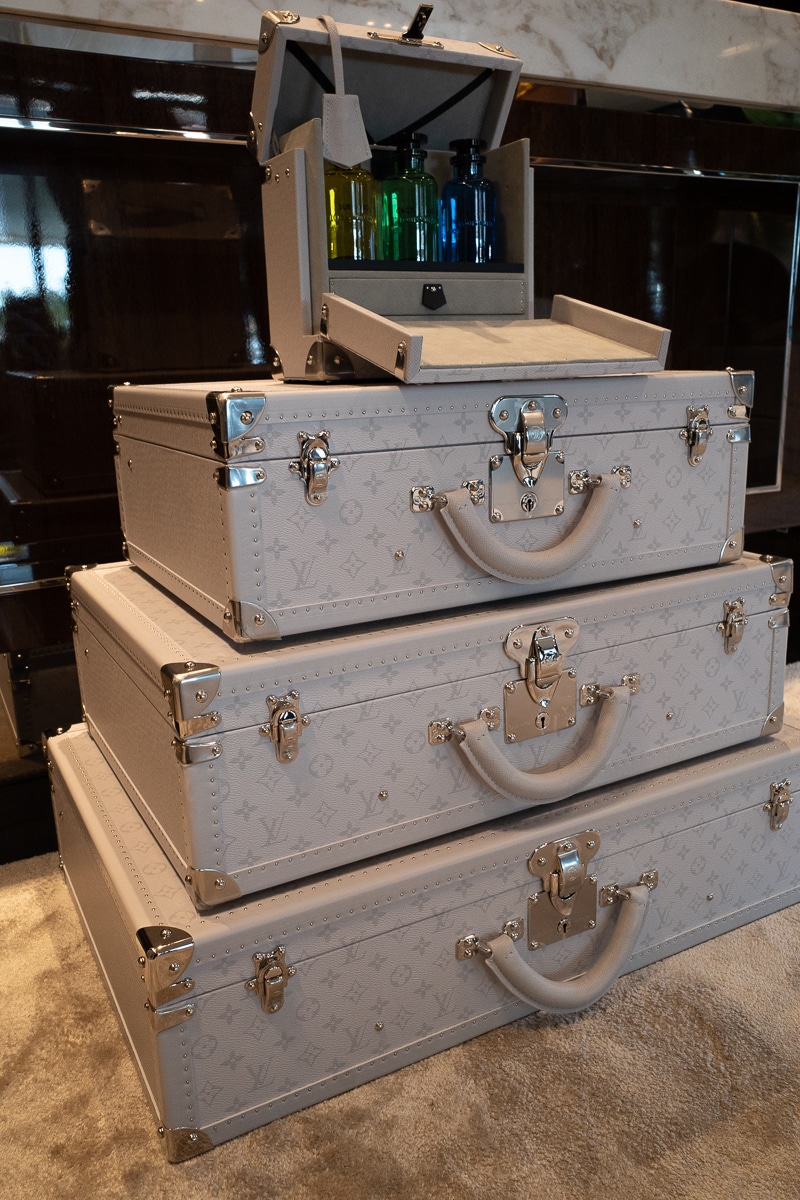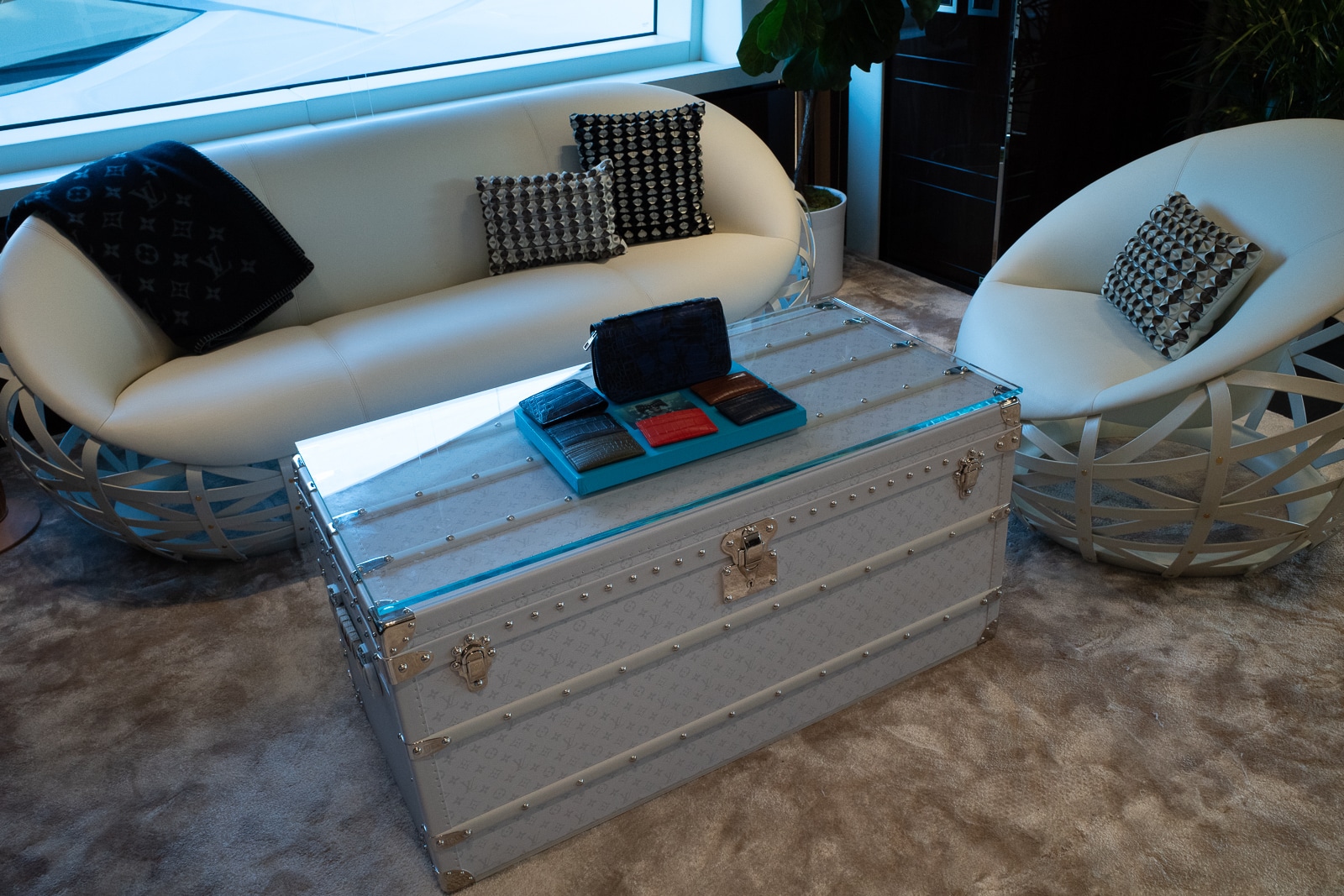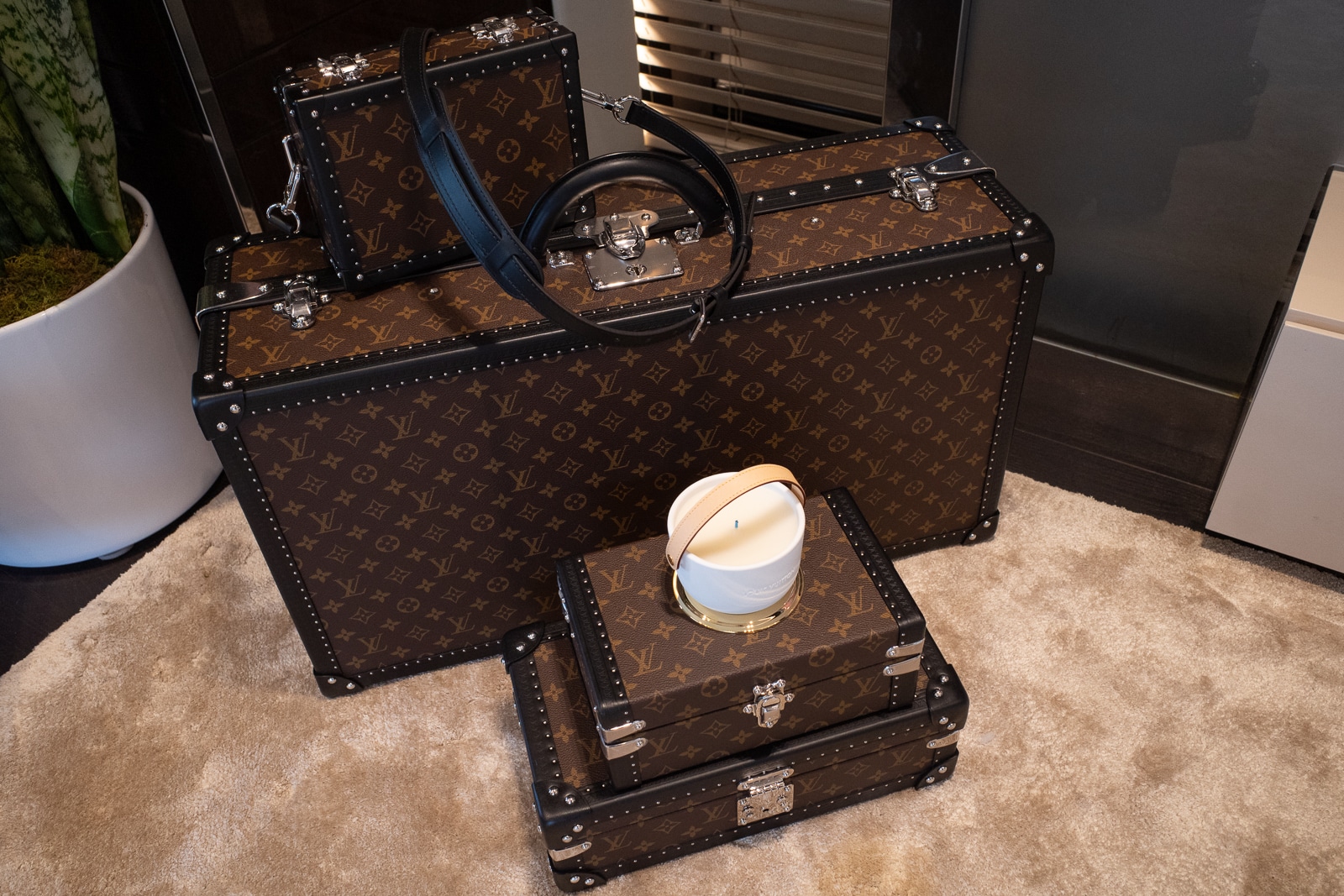 The Maison Vivienne Dollhouse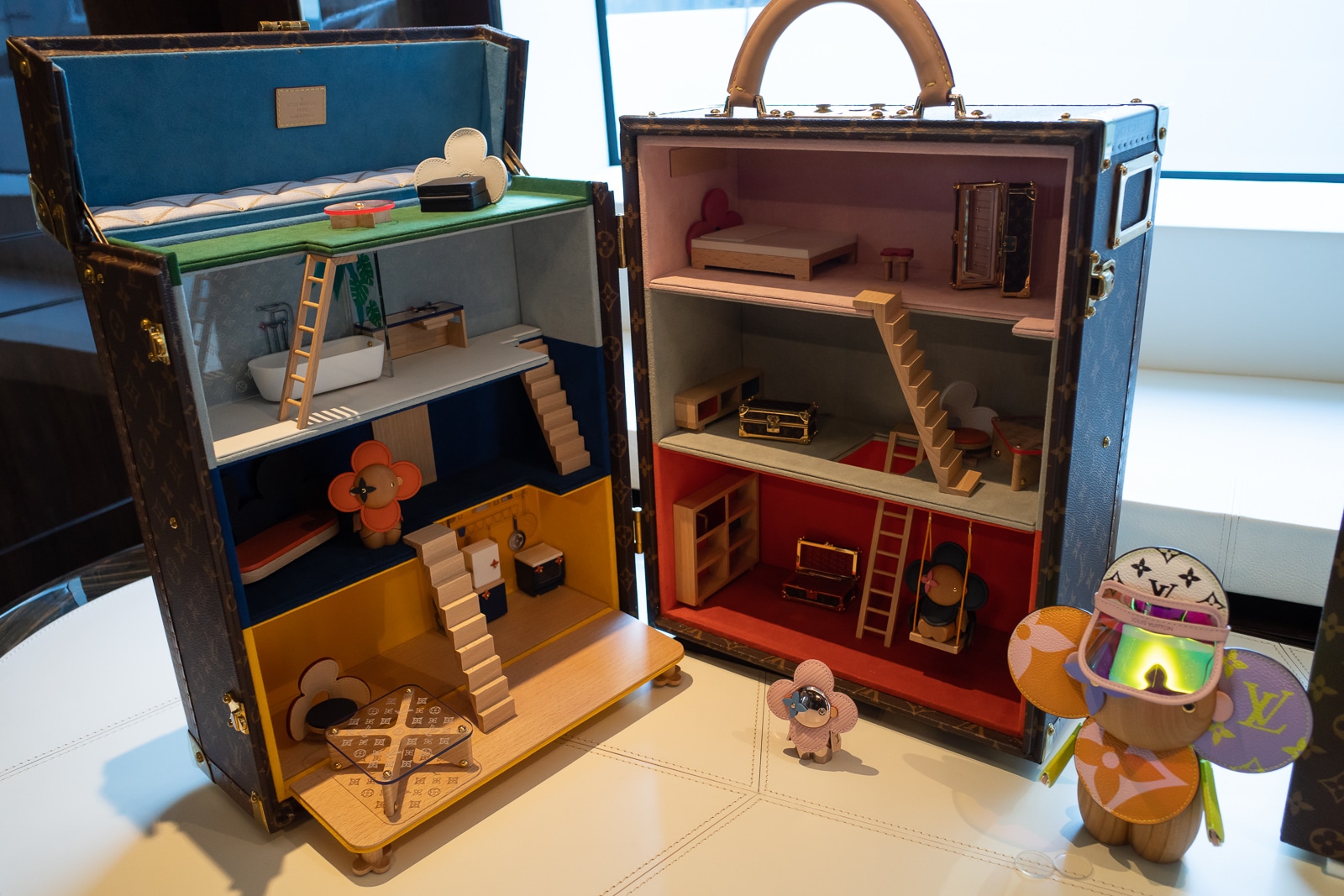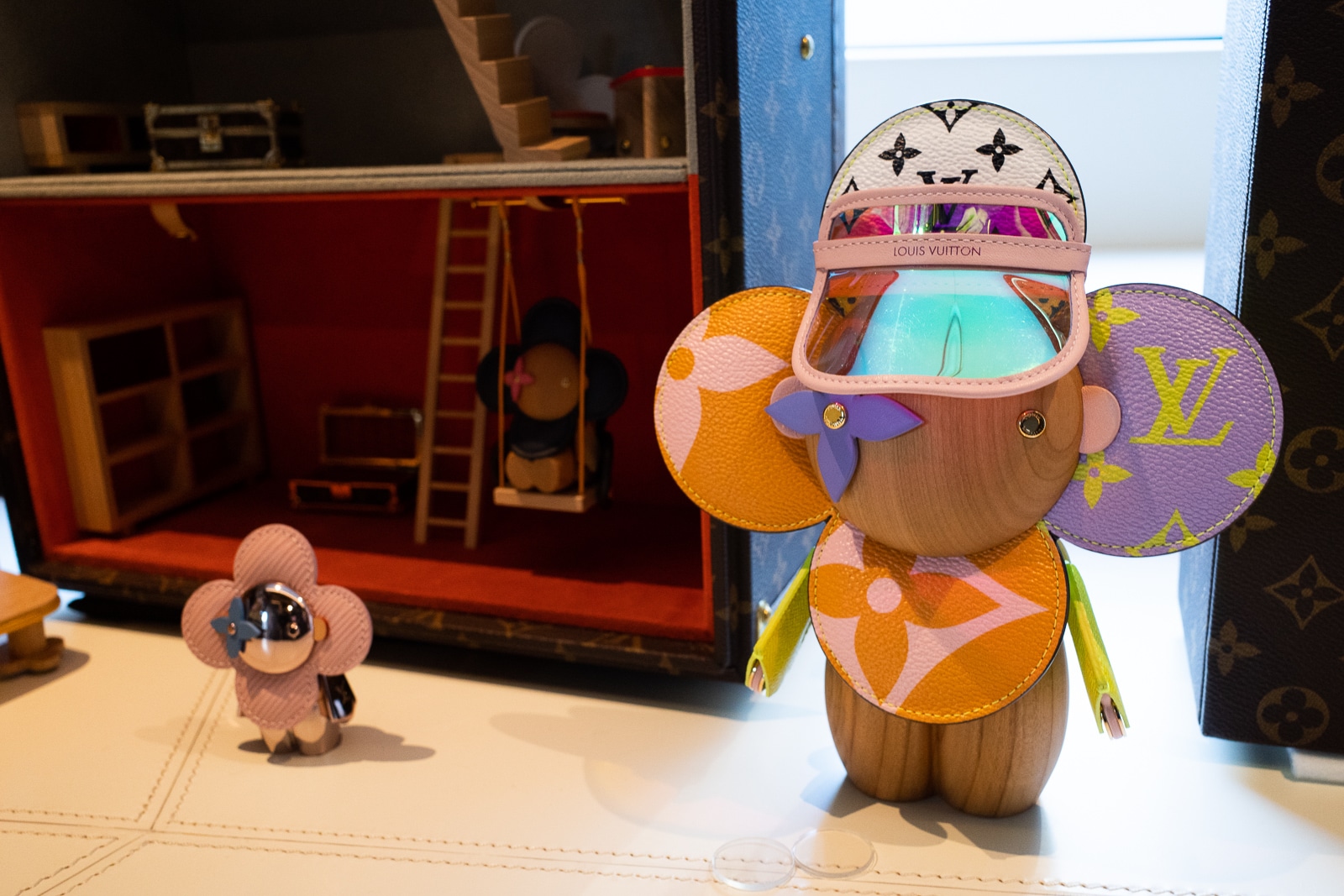 Various LV Travel Cases