When dealing with the biggest luxury brand in the world, it's hard to call any of its products truly "underrated" or "under the radar," but in my mind, those are sort of relative terms. Brand have bags that are super popular and widely known, they have bags that they're promoting heavily in order to hopefully nudge them into super-popularity, and then they have all their other bags. For a brand like Louis Vuitton, the third group constitutes an enormous number of different designs, and unless you're devoted to LV, you might not notice when a new one shows up or an old one leaves. That's why I'm here to tell you about the Louis Vuitton Neonoe Bucket Bag, which I think may have escaped many people's attention when it was introduced for Spring 2017.
As the name implies, the Neonoe is a takeoff on the classic, iconic Louis Vuitton Noe Bag, the luxury industry's first-ever bucket bag. For this modernized version, the bag's shape and drawstring stay but the trim is minimized and the interior is turned a contrasting color, a la Mansur Gavriel's super-popular spin on the bucket. It's not the most original move in the world, especially for a bucket bag, but the bright, pure interior colors look good against the simple monogram exteriors. The whole package had a simplicity to it that feels refreshing from the brand.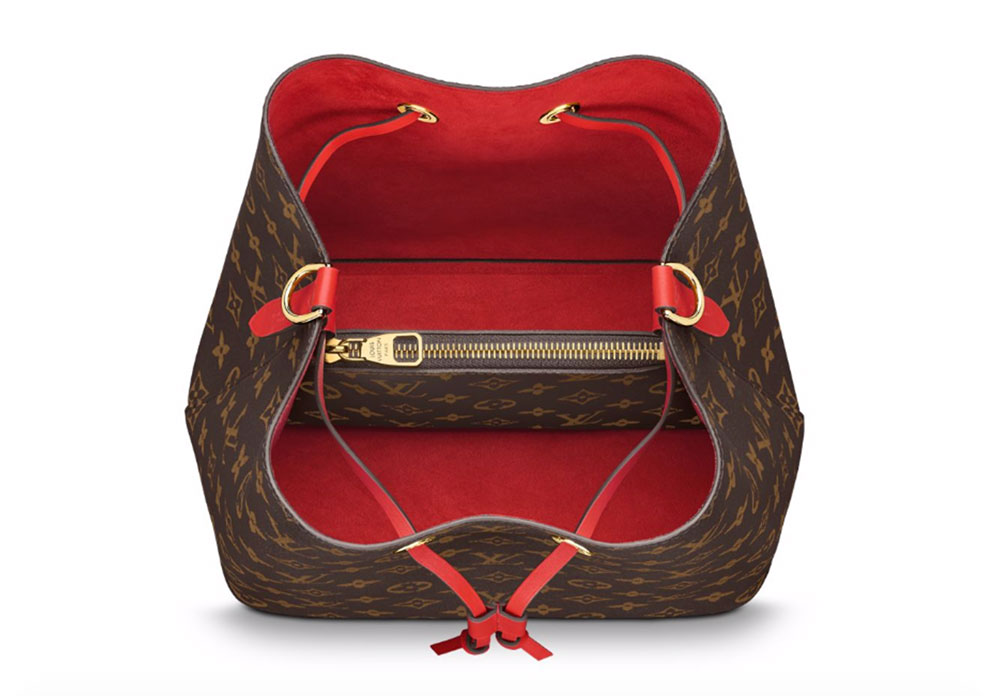 Also inside is something bucket bags don't often have: a zipper compartment across the middle that divides the bag into two large compartments, as well as providing a pocket for small things that may otherwise disappear to the bottom of a roomy shoulder bag. The shoulder strap also provides important versatility: it can either be half-length, as pictured, to be carried as a shoulder bag, or you can adjust it to full length and carry it crossbody. As for size, it'll fit everything you need in a casual day bag at about 10" square at the base and 8" high.
The best part about the Neonoe Bag, though, is the price. Generously sized Louis Vuitton day bags can get very expensive, very quickly, but this one is priced at $1,390. And while that's not inexpensive, for sure, it's way less than your average Louis Vuitton bag, and for the price you get a really attractive, functional purse. Right now, the Neonoe comes in four interior colors that you can see below.
1 / 4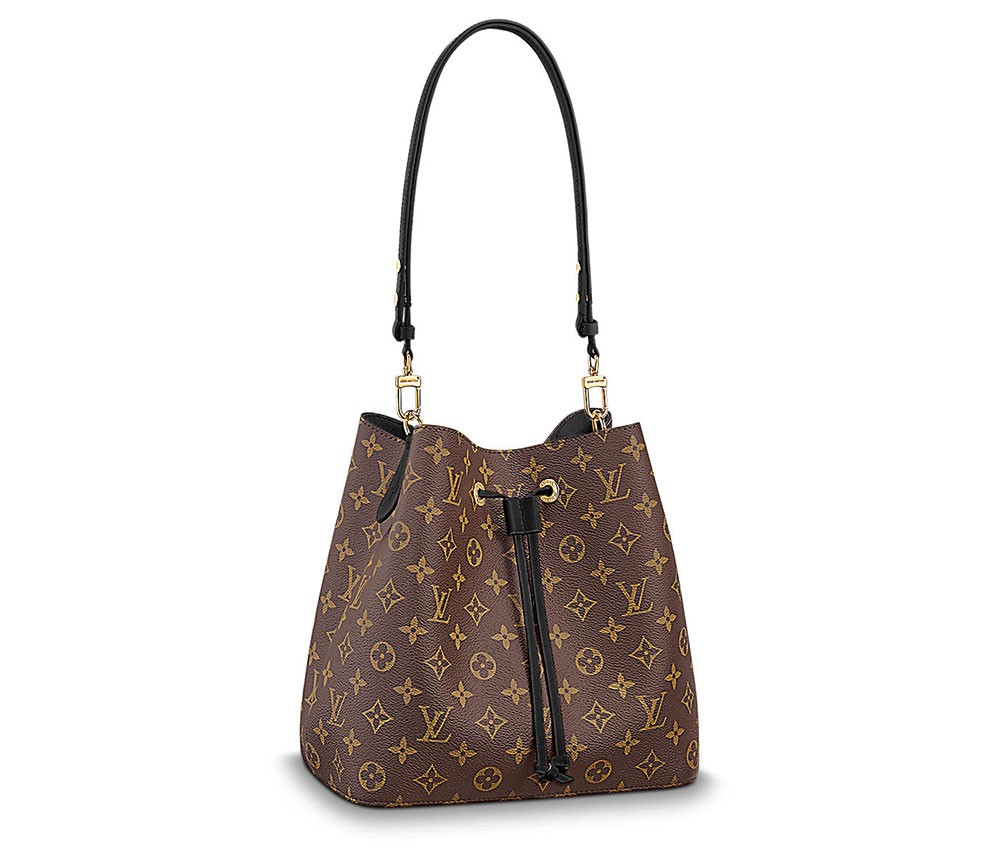 2 / 4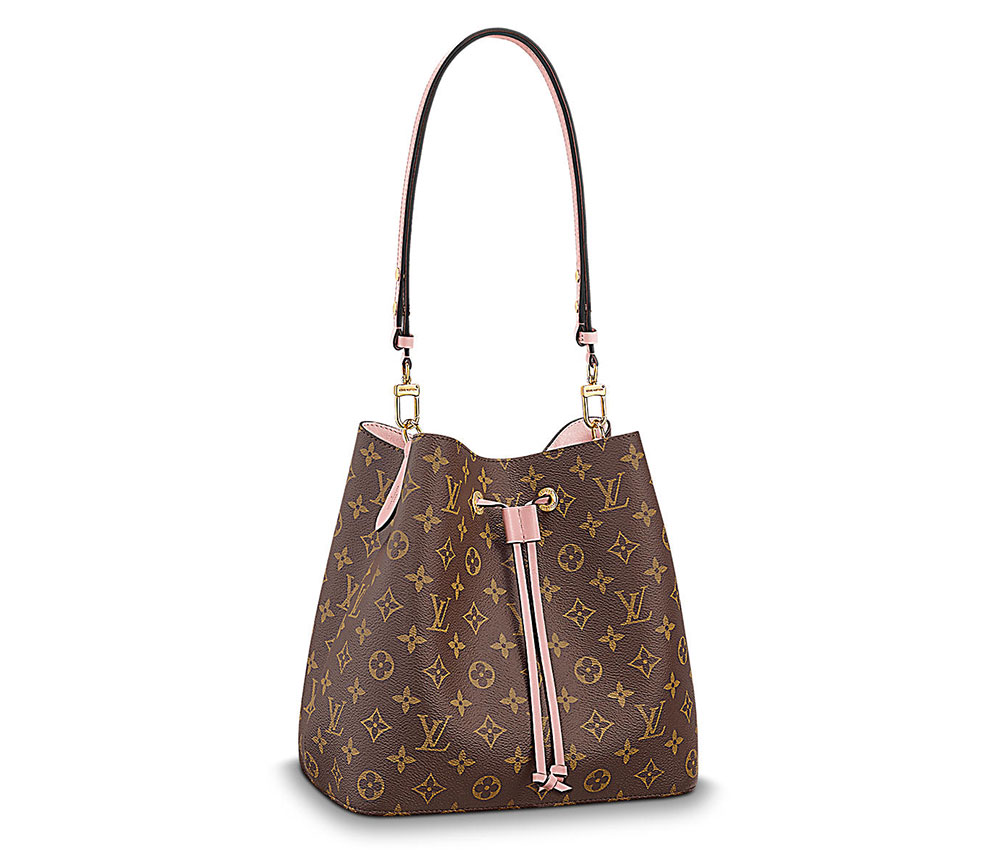 3 / 4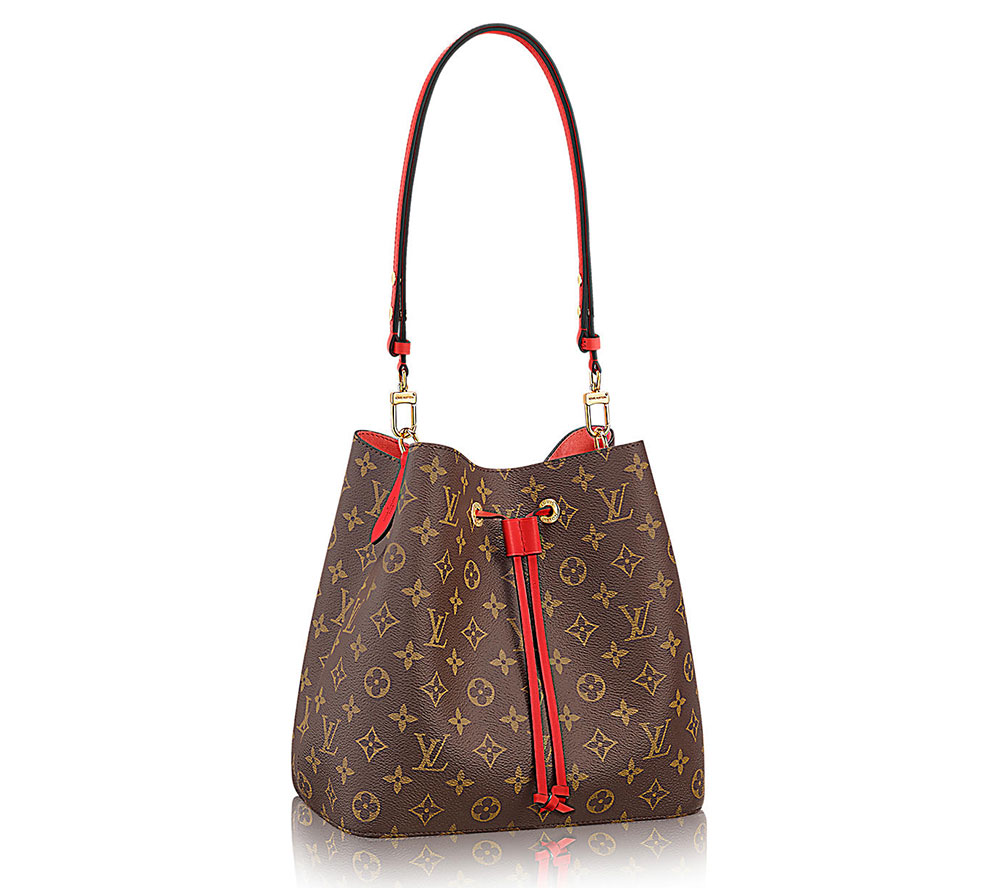 4 / 4