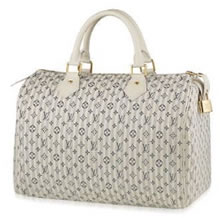 Welcome to a slightly delayed Edition of Tuesdays with Twiggers! Cruise season is officially upon us! Although if you are like me you are merely thinking of turkey dinner and trying to finish up your holiday shopping. However, the idea of taking off on a cruise to a faraway island and leaving the husband to finish his own holiday shopping, decorate the tree, hang the decorations, and cook the Christmas dinner (all while toting a fabulous new Louis Vuitton bag) somehow appeals to me! The cruise season also makes me think of sun and fun;and the dreary Midwest is not going to be providing any of that for at least another 5-6 months!
Even though I'm not escaping to any distant islands this year, Louis Vuitton has still released some beautiful new bags that will help get me through the dreary winter months. The new Mini Lin Croisette line was released on November 1 and contains a great selection of handbags and accessories sure to please everyone. The Mini Lin Croisette is a variation of the traditional Mini Lin line, part of the permanent collection; however, for the cruise collection the bags now come in two new colors, red and blue, and are subtly striped. When I picture red and white stripes I automatically think of candy canes, but not so with these new bags! The bags are trimmed in a gorgeous white pebbled leather. I am very impressed with this new collection and am curious to find out what you think too!
Items released and prices in USD:
Louis Vuitton Marina PM $1,290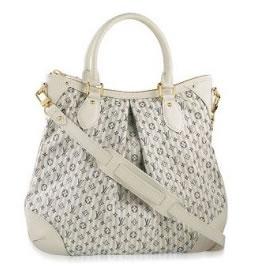 Louis Vuitton Marina GM $1,610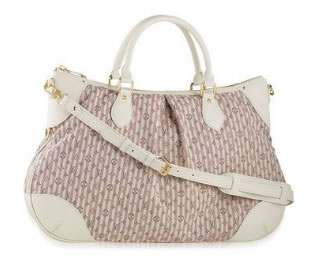 Louis Vuitton Speedy 30 $805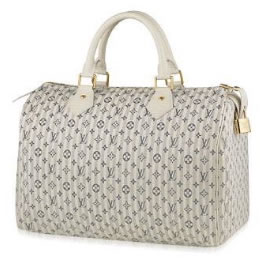 Louis Vuitton French Purse (Wallet) $645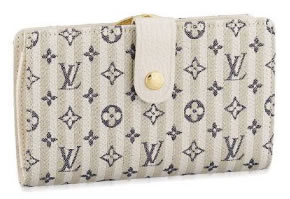 Louis Vuitton Keychain $450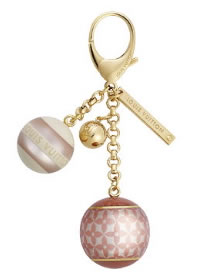 To purchase yours today please visit: www.eluxury.com or call 1-866-VUITTON. Visit this forum thread for more images and information on this new line.