When the Louis Vuitton Petite Boite Chapeau Bag debuted, I was at first very excited, and then somewhat less so. The bag looked to me like a perfect intersection of trend and heritage: Louis Vuitton, built on a reputation of exemplary travel pieces, had shrunk down a hat box to handbag size, fitting in perfectly with a recent spate of super-structured round bags. Not all trends are perfect for all brands, but this one seemed ideal for Vuitton. Then, the bag came out, and I realized that even the monogram version would cost over $4,000, and it would hold basically nothing. Hmm.
Those, uh, challenges were because of the Petite Boite Chapeau's small, super-structured design—the bag was built like a tiny piece of luggage, which made it both expensive and not super functional, even if it looked great. (And it does look great.) My mixed reaction to the bag must have been fairly widespread, because now we have the Louis Vuitton Boite Chapeau Souple Bag, which is a less expensive, more functional take on the original.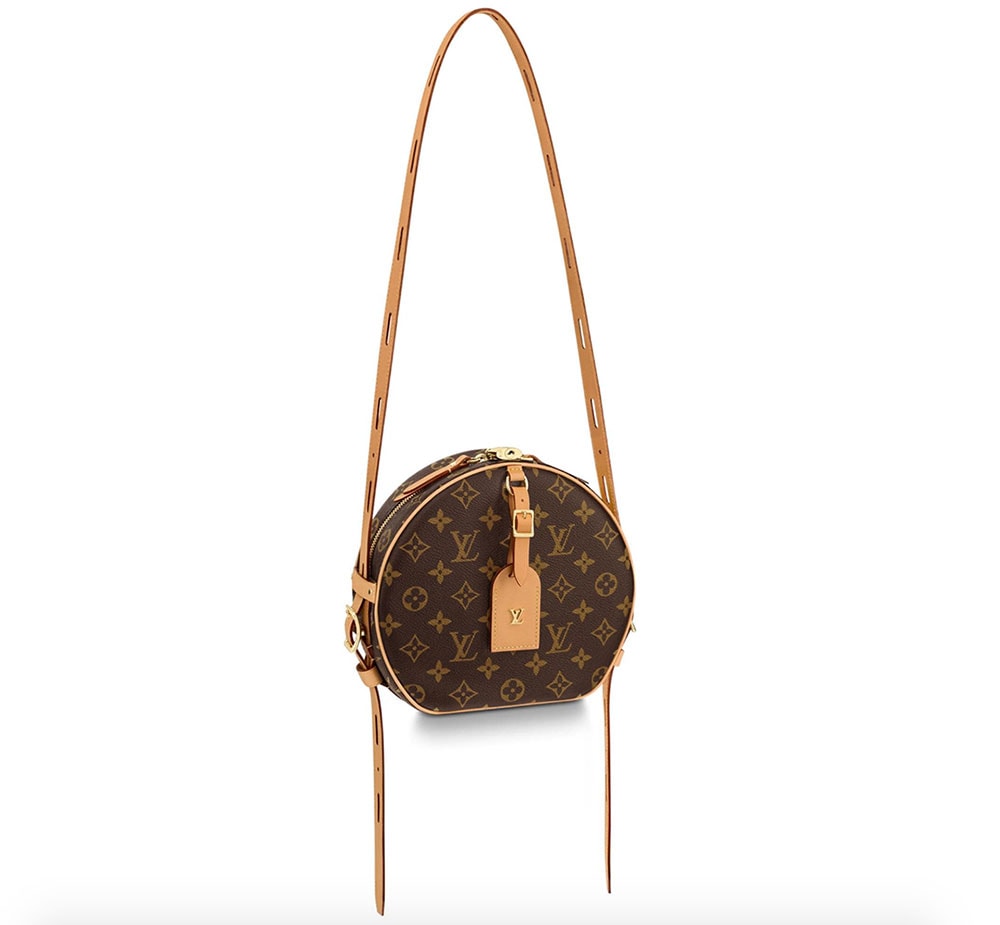 The key word here is "souple," which is French for "flexible," which is exactly what this bag is. Instead of the ultra-rigid construction of the Petite Boite Chapeau, the Boite Chapeau Souple is constructed more like a casual day bag, with soft sides and a zip-top closure, instead of the original's clamshell structure. The interior of the bag is lined in light-colored microfiber, instead of the original's detailed lambskin lining, and it has an interior slip pocket—another thing its predecessor lacked.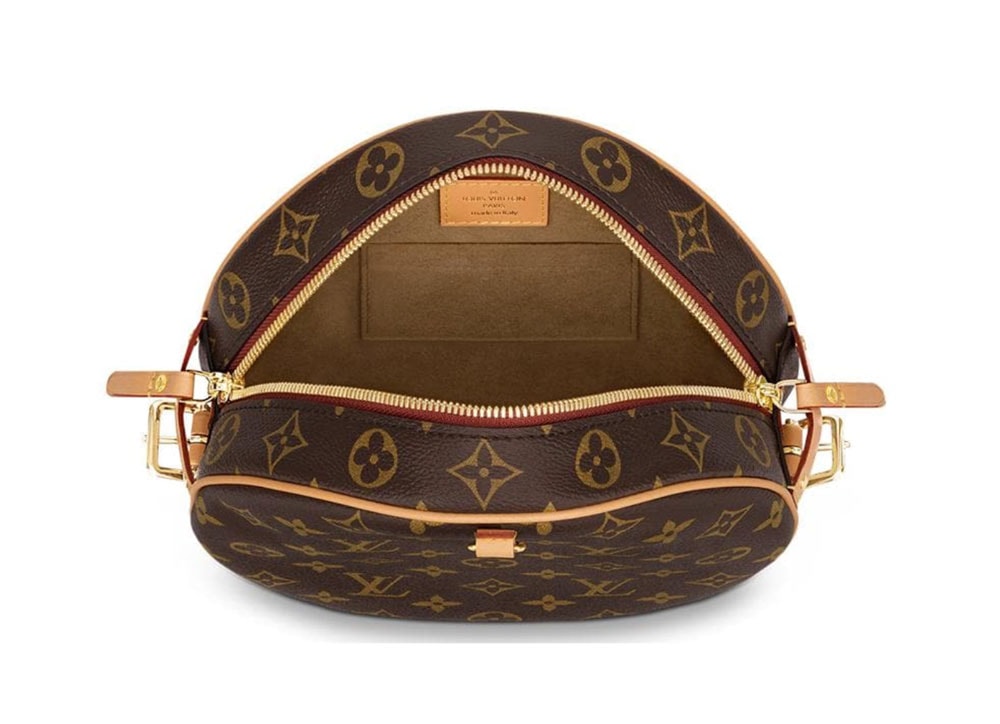 Another key word is one that's missing: "petite." It's an accurate descriptor of the first bag, which, at under seven inches wide, will fit an iPhone 8, but not an iPhone 8 Plus. This new version, in addition to being more flexible, is also wider, at nearly nine inches wide by nearly eight inches tall. Not only will it hold your bigger phone, but you can get your sunglasses, wallet and other essentials in there more easily, too.
A big design feature of the Boite Chapeau Souple is the strap, which is completely different than that of its predecessor. Instead of clipping on and off at the ends and adjusting with a buckle, this strap buckles at both ends; when the strap is adjusted shorter, like a more conventional shoulder bag, the extra strap length dangles like a minimalist tassel.
Pricing on this bag is much more consumer-friendly than the Petite Boite Chapeau, which will set you back $4,200 for the monogram version. The Louis Vuitton Boite Chapeau Souple Bag, meanwhile, is priced at $2,200 in monogram canvas, which is the only material it comes in so far.