Welcome back to another installment of Tuesdays with Twiggers!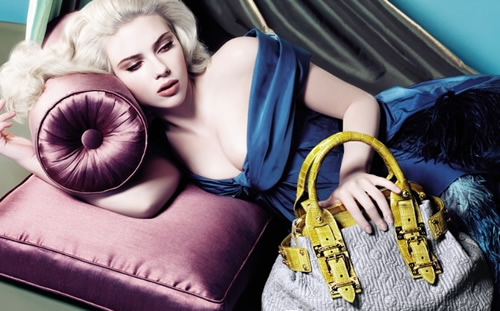 My obsession with the Louis Vuitton Fall/Winter 2007 ad campaign continues. It is really one of the best ad campaigns I have seen so far this season, and Scarlett is my girl crush – so that helps too! This week, the breathtaking Scarlett is seen holding the new Louis Vuitton Monogram Motard Alligator Biker. This edgy new line is straight from the runway and features soft lambskin leather quilted with the Louis Vuitton monogram. The leather is varnished to give a glossy effect, while the chunky hardware gives off a not-so-subtle biker-chick vibe! There are several new bags being released in this line, available in October, with different colors and trims. Please see pictures below for selection and prices! I must say, the selection available this season is making my head spin and my wallet cry out in disbelief! I think this could be one of the hottest fall bags, but with high prices the demand may not be there. Stay tuned next week for a glimpse of yet another hot Fall/Winter release!
Call now to be placed on the waitlist: 1-866-VUITTON. Click below to see more bags and prices!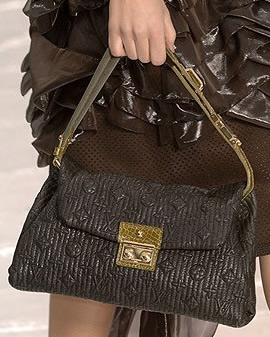 Louis Vuitton Monogram Motard Alligator Pochette (Pearl/Juane or Vert/Noir): $4,500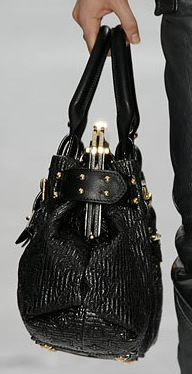 Louis Vuitton Monogram Motard Alligator Biker (as shown on Scarlett in Perle/Jaune, also available in Vert-Noir): $13,500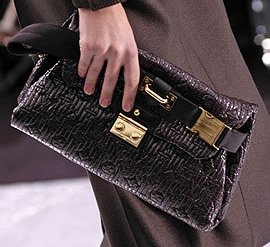 Louis Vuitton Monogram Motard Pochette (Noir): $1,800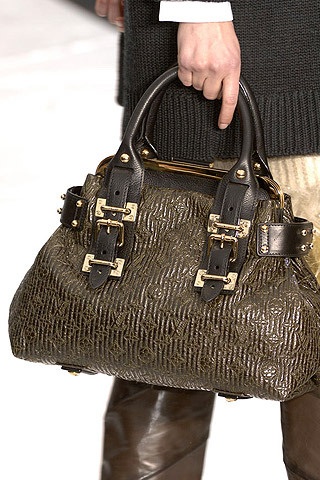 Louis Vuitton Monogram Motard Biker (Marron or Noir): $4,000
Images via Style.com