I'm not sure when super tiny—borderline impractical, really—bags became a thing, but these days it seems like Louis Vuitton's most popular bags start with word "petite." And from a price standpoint, these bags also happen to be among the most extravagant bags of Louis Vuitton's current lineup. While I certainly have a lust for almost all of these adorable designs, speaking from a budget perspective, I can't even truly consider adding them to my collection. Even still, it's fun to play dress up with these gorgeous little ladies, and if someone were to offer me one on a silver platter, you best believe I would take it. For those of you who can make one of these beauties yours, more power to you. For the dreamers and the potential buyers alike, today we've got a treat: an in-depth look at The Louis Vuitton Petite Malle.
Though this bag has been around the block a fair bit—the shape was first spotted on the Vuitton runway back in 2014—I still marvel at how beautiful it truly is. Modeled after Vuitton's class trunks, the Petite Malle is almost like buying a piece of Vuitton's rich history. Since its release, Nicolas Ghesquière has created and introduced many iterations of this popular mini trunk.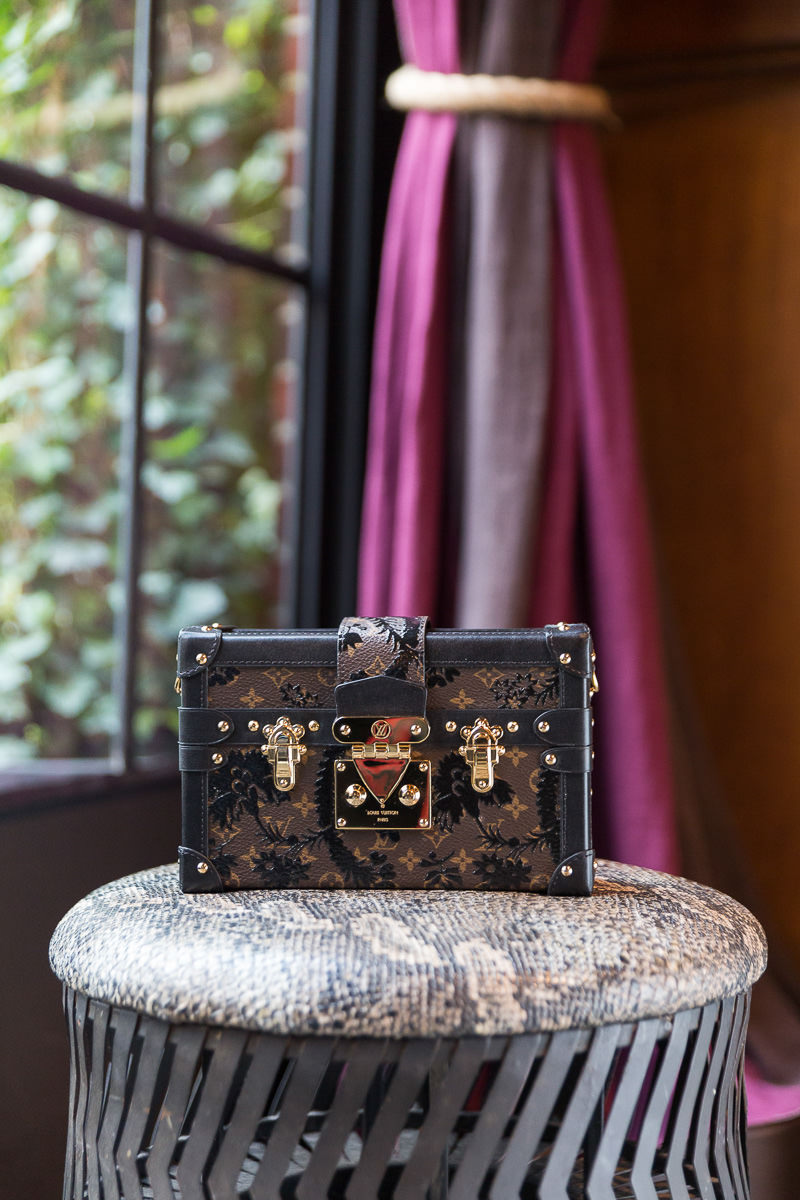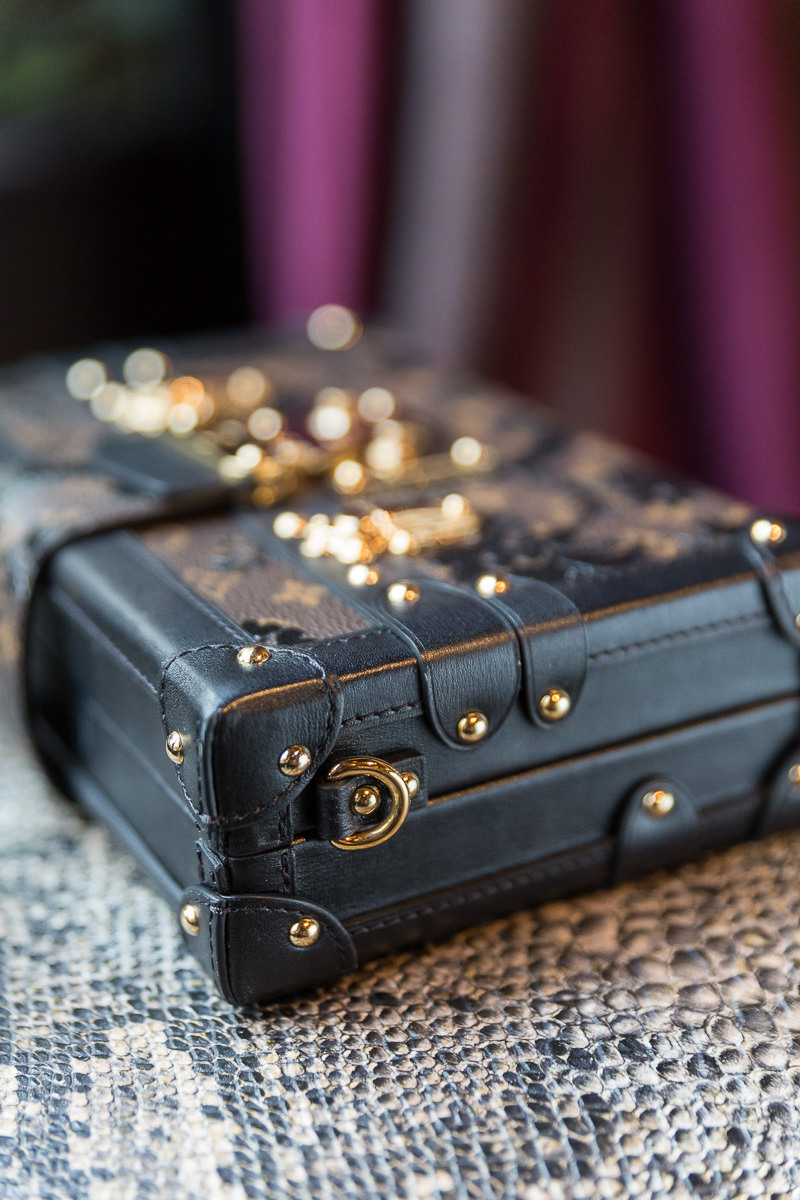 For Spring/Summer 2018, the Petite Malle is reimagined with floral appliqués in calfskin over the classic Vuitton monogram canvas. I love this version of the Petite Malle because though it's unique and different, it still features the classic LV monogram canvas, which if I were to be buying this bag, would be an important factor in picking one out! Though I will say the metallic epi leather version is stunning too. The details on this bag are what really make all of the difference. Everything from the calfskin leather trim to the gold metallic trunk hardware, this bag is thoughtfully designed and beautiful executed.
The Petite Malle can be worn-cross body with the removable strap, or it can be hand carried as a clutch, taking you from day to night. Though this bag is incredibly tiny, so for most, it won't work during the day. If you really want to make it work though, you can, by putting your ID, credit card and some cash in the interior card slot and then carrying your bare necessities. For me, that was a mini notebook + pen, my iPhone 6S (sans case), a lipstick, a tube of Aquaphor, and my trusty Ray-Bans in a thin microfiber pouch. If I were heading to brunch or spending the day in the city with friends, I could get by with just the below, though I know most people couldn't carry a bag this tiny for a daytime look.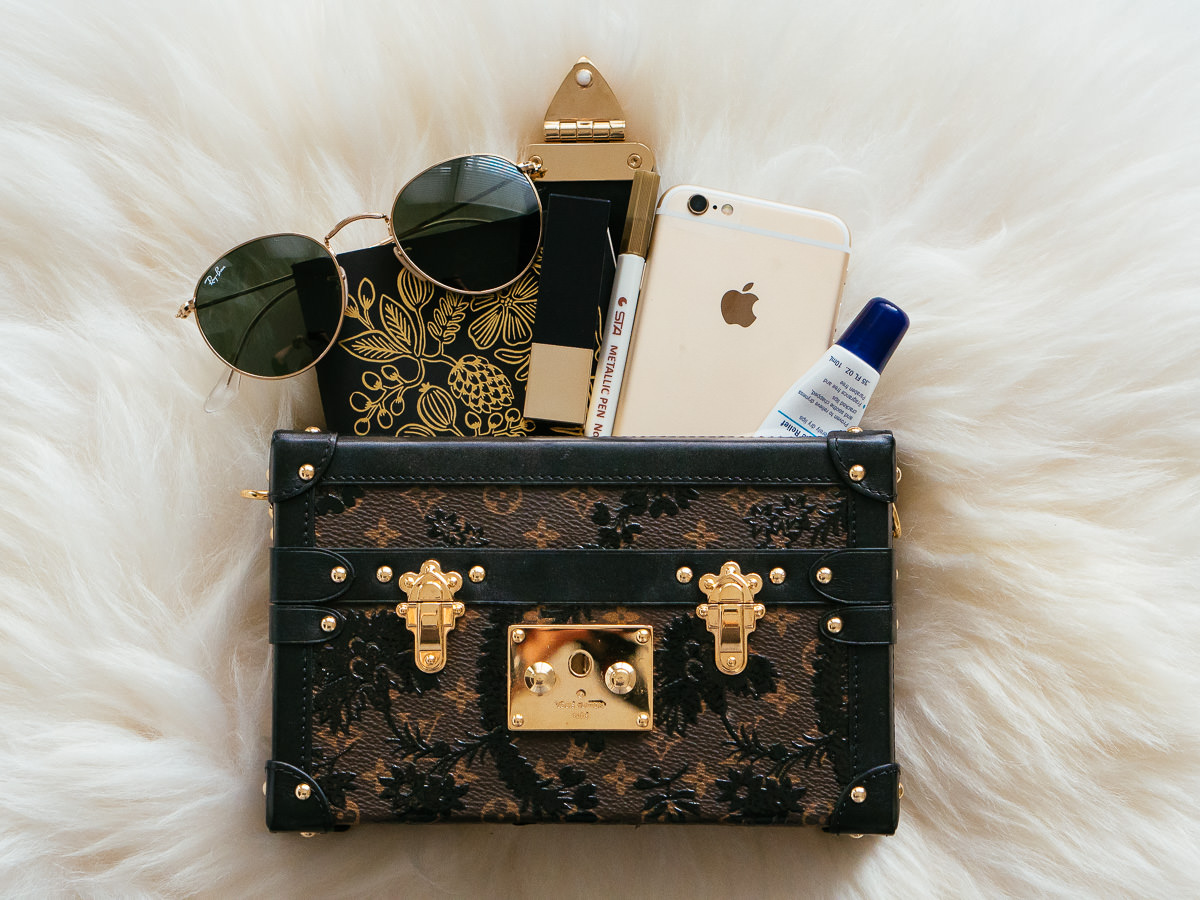 The bag is lined in calfskin and features one interior slit pocket, just large enough for cards. Overall dimensions are 4.4″ L x 7.9″ W x 2.2″ D. This version of the Petite Malle retails for $5,750 via Louis Vuitton.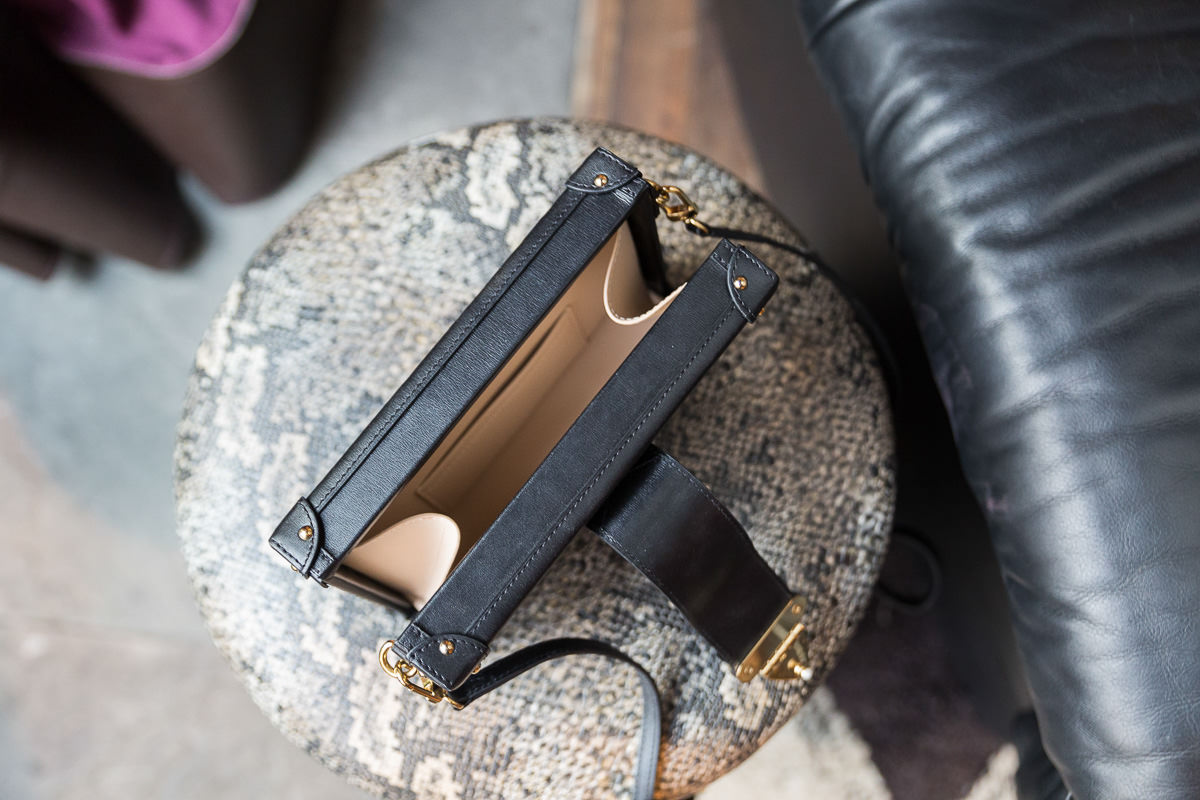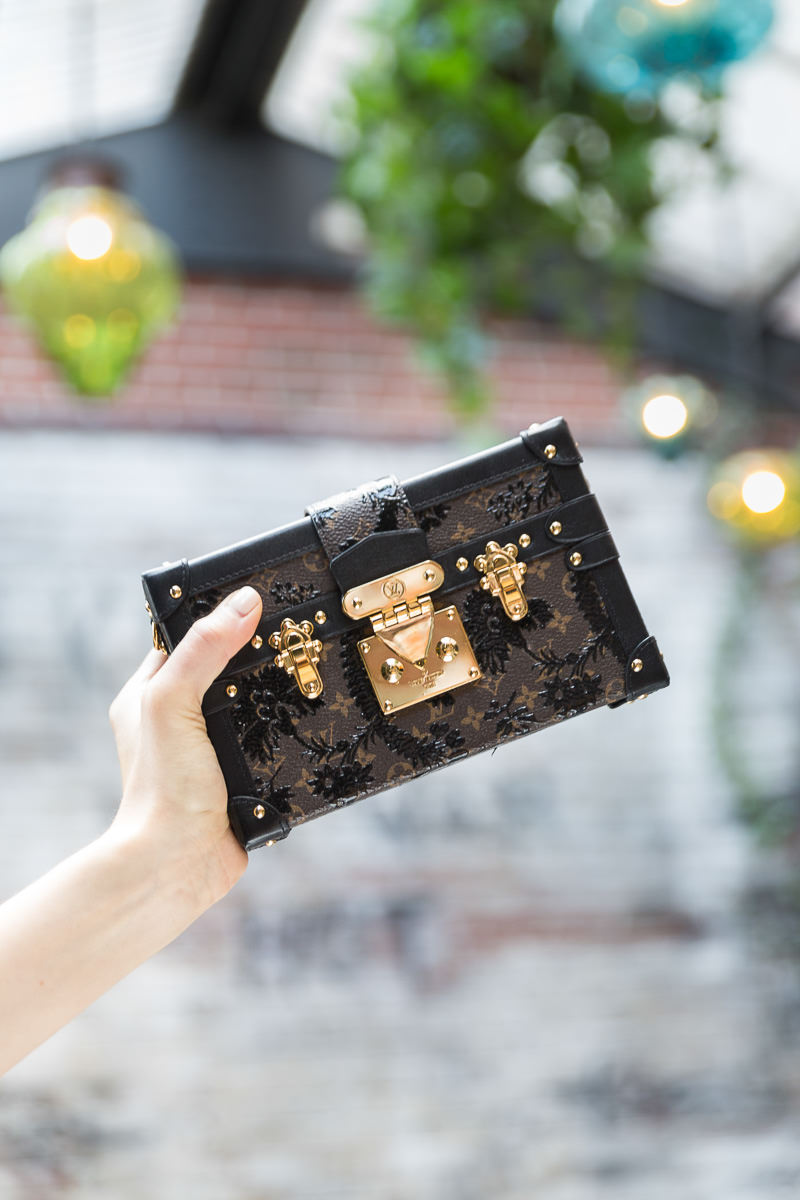 Shot at The Ludlow Hotel NYC