Dear Millie,
One day, when you look back at these letters and photos, you may find yourself thinking, "I don't know why anyone ever worried about my size, I look big." Part of that is because, compared to the early months, you really have been doing better on the weight chart, and the major other part is that each time I take your photos for the monthly pics (you know the ones with the sticker on your chest), I am only a few days ahead of the following month's birthday. So this letter is talking about month nine, but truth be told, we are a couple days from month ten. I thought about combining the letters, but it drove me nuts, so instead I have a letter that is supposed to be about a month that is 3.5 weeks passed and I hope I can separate what happened between months nine and ten. (When you read month ten, you'll understand why life has been more hectic than usual!)
Month nine's biggest happening was our trip to Cincinnati Children's Hospital for you. We had no idea how long we would be there, and originally all of your doctor's thought we'd have many more tests to run than we actually did, so we decided to drive up so we'd have our car and lots of items we may need. Actually, let me rephrase that: I decided that we would drive up, because at a time, when everything felt so out of sorts, the idea of having our own car and lots of our own stuff brought me a bit of comfort. We made the best of the trip and broke it up on both the way up and way back so we could see friends and have new experiences, which was so much fun! I've learned that while you're one of the most active babies ever, you also do fine on really long trips and keep yourself occupied playing in your carseat. You handled the long drive better than your dada and I!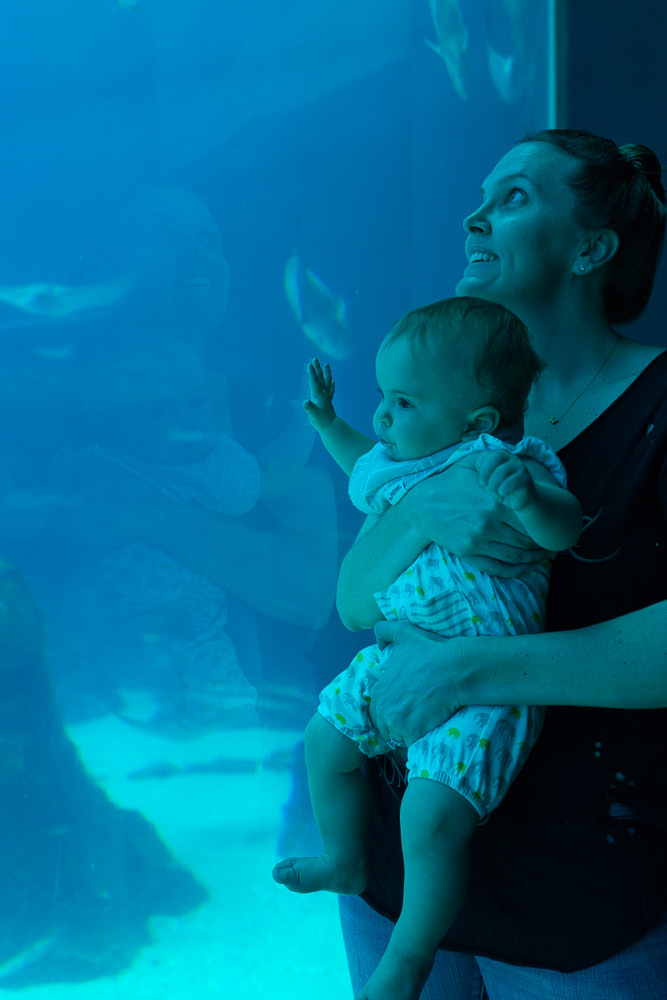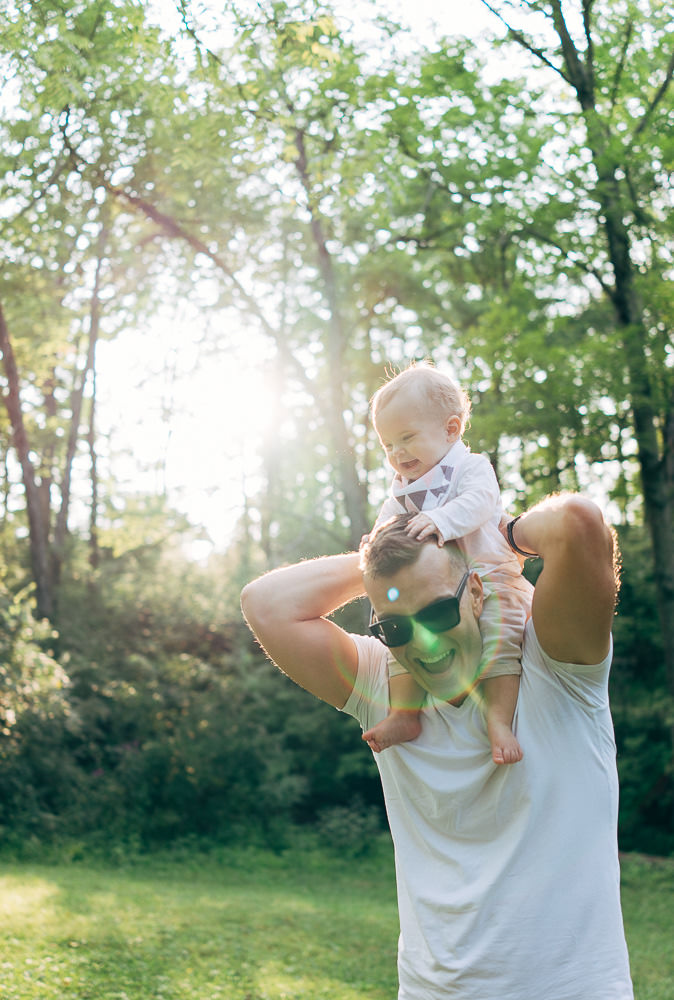 You perfected your 'Millie's Not Impressed' face, which is pretty much my favorite face of yours. Of course, seeing you smiling brings me so much joy, but seeing a picture of you in front of an activity that I somehow decided a nine-month-old would love with a clearly unimpressed face is all kinds of hilarious. We took you to the Georgia Aquarium (you weren't impressed), we stopped in Tennessee to see the total solar eclipse (didn't matter to you), and we took you on lots of walks around new areas (you LOVE to be outside!). But the biggest thing that happened in month nine was seeing lots of new doctors, and the good news is, nothing major was discovered!
Your dada and I have been worried about you. It's hard not to. In your short lifespan, we've been with many doctors and you've had more tests than I've had on myself in the past I-don't-know-how-many years. But each and every time, you legitimately handle it so well, it's astonishing. We saw a gastroenterologist, hematologist and immunologist. You had lots of blood drawn. You listened to each doctor contently when they entered the room. Actually, each doctor commented on how it felt like you were staring through them. (You kind of were; you are so intent on studying people that it makes most people look away, which is hilarious, considering the fact that you're a baby.) I went into the appointments hoping for answers to be pinpointed, but I have come to learn that these issues you've been having are a journey, and that is still the case.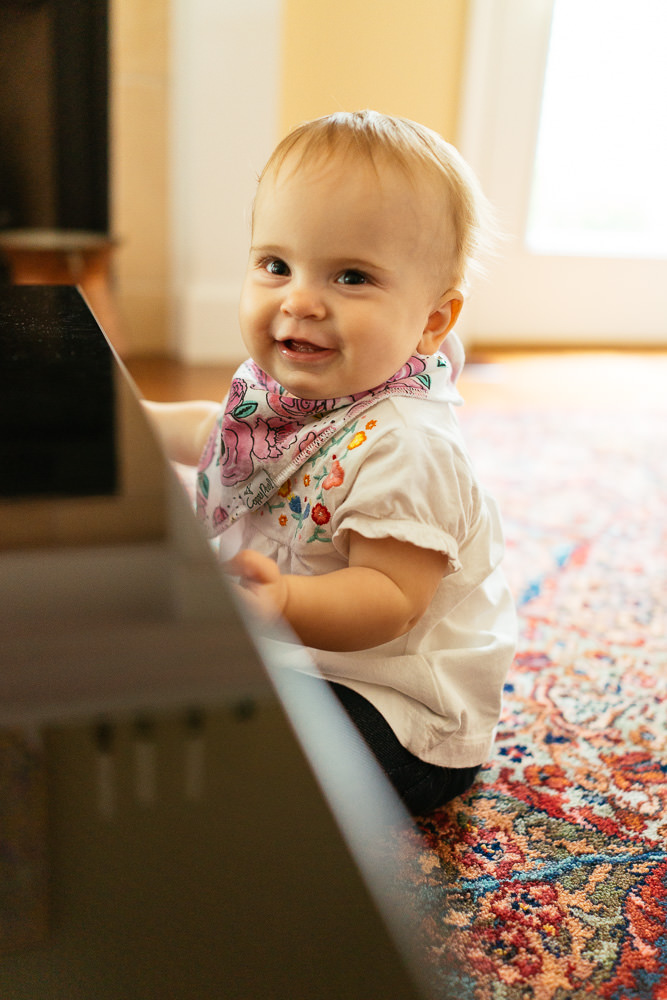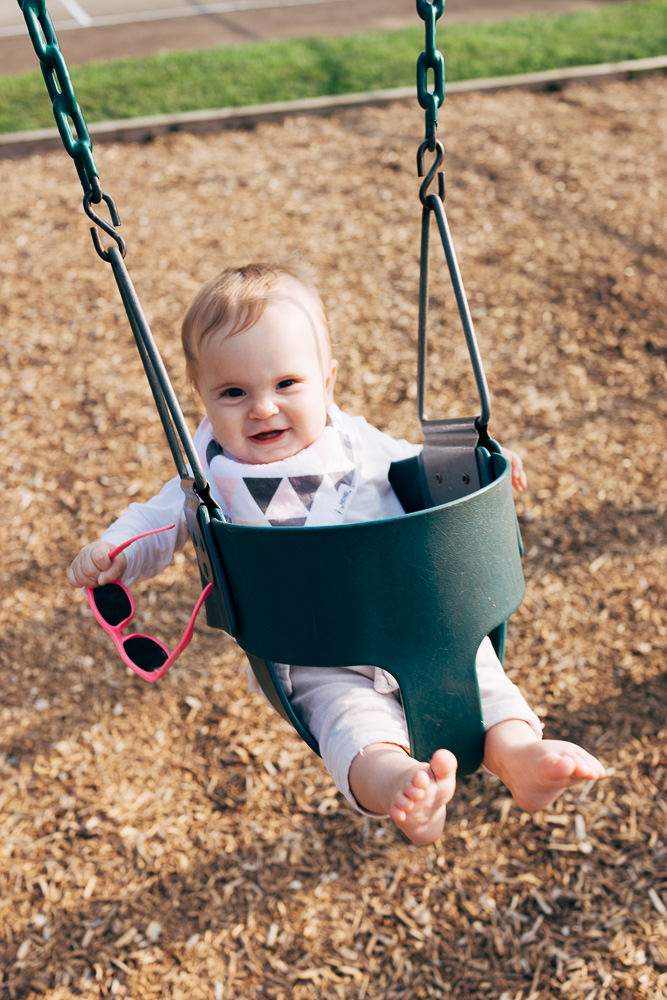 The great news is that nothing major was discovered. I now realize the more major things that can be ruled out, the better! We did discover that you are anemic and we are having to give you some medication to help with that. (It tastes disgusting, you already aren't a good eater, anyone have any tips here?!) Now we need to try to figure out why this is happening, but the best part of the trip was learning that every doctor in Florida has been in agreement with the doctors in Cincinnati, and overall you are still a happy baby! This was a four-paragraph, drawn-out way of saying we don't have specific answers, but what we do know is you are doing well, we are working on the issues that we find, and you are in good hands!
At Cincinnati Children's Hospital, we saw a lot of very sick kids. Kids that came in from all corners of the world hoping to find a doctor that could help them get better. My heart breaks for those parents, who have truly sick kids. You have a few things that are 'off,' but in the big picture you are growing, reaching milestones and happy. I spent our days at the hospital in awe of the parents, doctors and kids who are facing trying times with smiles on their faces. I have always said we would find a way to give back after all of this, and it is still top of my mind to figure out what we can do that will be meaningful to those in need. We are truly so lucky.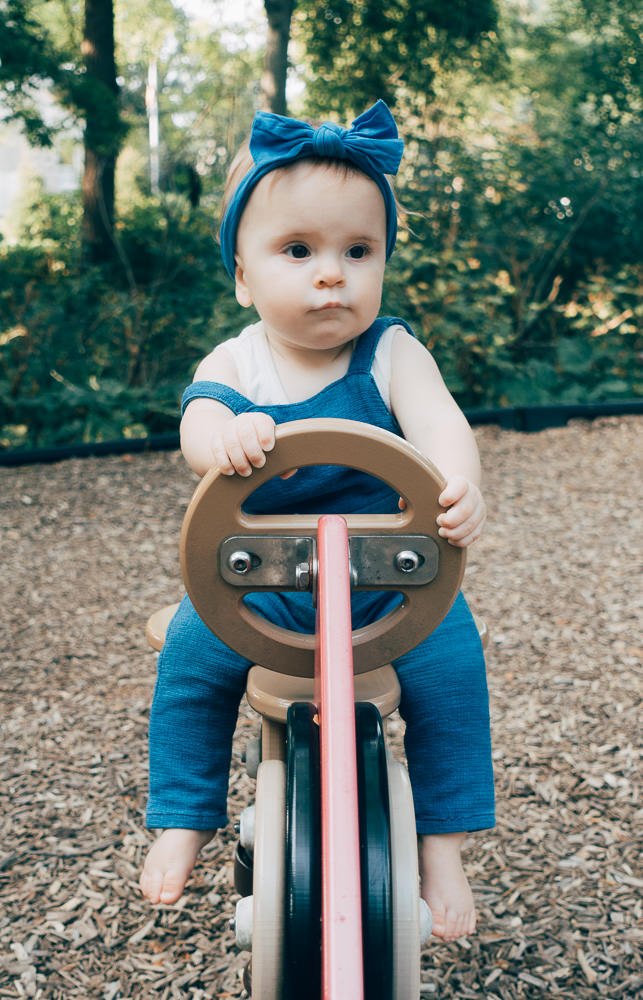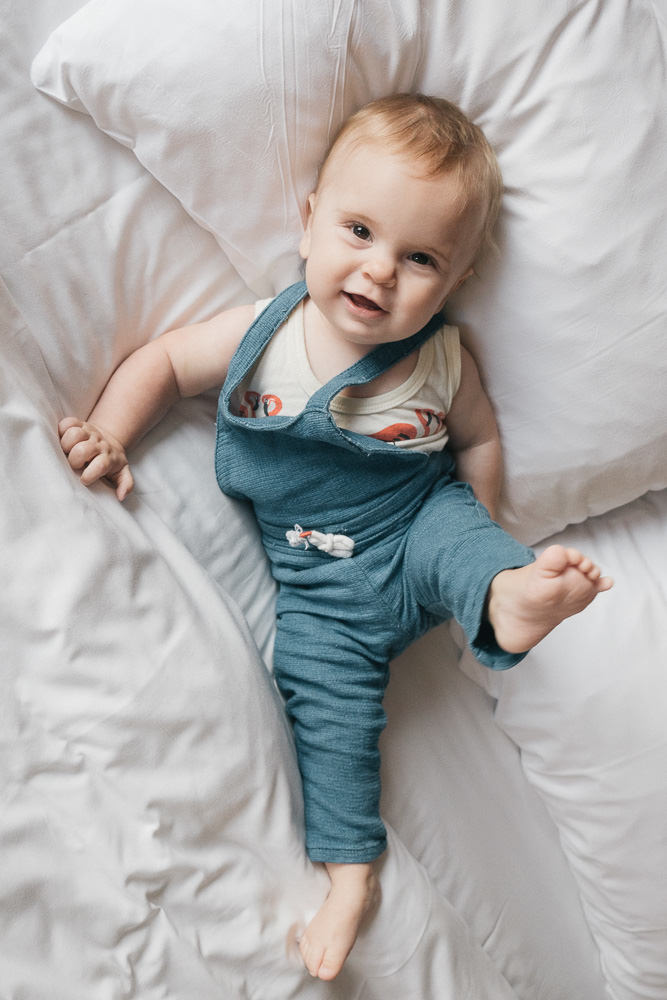 You were already on the move, but you really started getting your move on during month nine! When you started crawling a few months ago, you did the inch worm. It looked so difficult, and I assumed some day you would figure out the 'classic' crawl. You started classic crawling and now you won't stop. You love pulling up on every single thing around you, and typically when you crawl, you take something in one hand with you. It could be a toy, and many times it's a piece of the playmat that you pull off. You like to carry it around with you and hit everything in your path. The minute I think my house is clean, you remind me it is not by finding the smallest speck of dirt or dust and pointing at it and touching it. Thanks Millie!
You've sprouted up quite a few teeth (and now that we are closer to month ten, it's even more teeth). Though your little chompers are coming in, you still don't like to eat real food! I always assumed you'd be a great eater, anyone that knows your dada and I knows that we love to eat. But you are picky, you are dramatic, and you are a handful when it comes to getting you to take solids. Sometimes we get a few bites in, others we get a fairly decent amount, but there are stretches of days that you'll simply refuse to eat any solids. I try my best to be patient and let you come around to it, but I'm beginning to think I'll be on the cover of Time Magazine with you when you're off to high school showing me still nursing. I'm exaggerating, but sometimes it feels that way. (Please don't let this be the case.)
You're strong-willed and stubborn, and I love that about you. I know that we will butt heads with our similar personalities, but I also know that this drive and perseverance will serve you well in life. Watching life through your child's eyes is probably the best teacher I've ever had. You live life in the moment, you love seeing what happens around you, the people you love see how much they mean to them immediately, and when you enjoy something you make it known. You are my greatest teacher and I am so thankful that I am now and forever will be your mama.
Love,
Mama