We all have those bags we love to carry but hate to baby, or perhaps you've had your eye on a bag but are afraid of the maintenance. Fear not! Below I have listed some easy care tips with minimal tools to show you how I keep some of my higher maintenance bags looking their best.
Suede:
Suede is made from the underside of the animal skin, and is defined by its velvety touch due to its shaggy napping. It is a soft "loose" leather, and is much thinner than a full grain leather. This definitely makes it less durable, but despite suede's reputation for being delicate it can actually handle a lot more than most people assume. With proper care and cleaning, you can easily extend the life of your favorite suede pieces.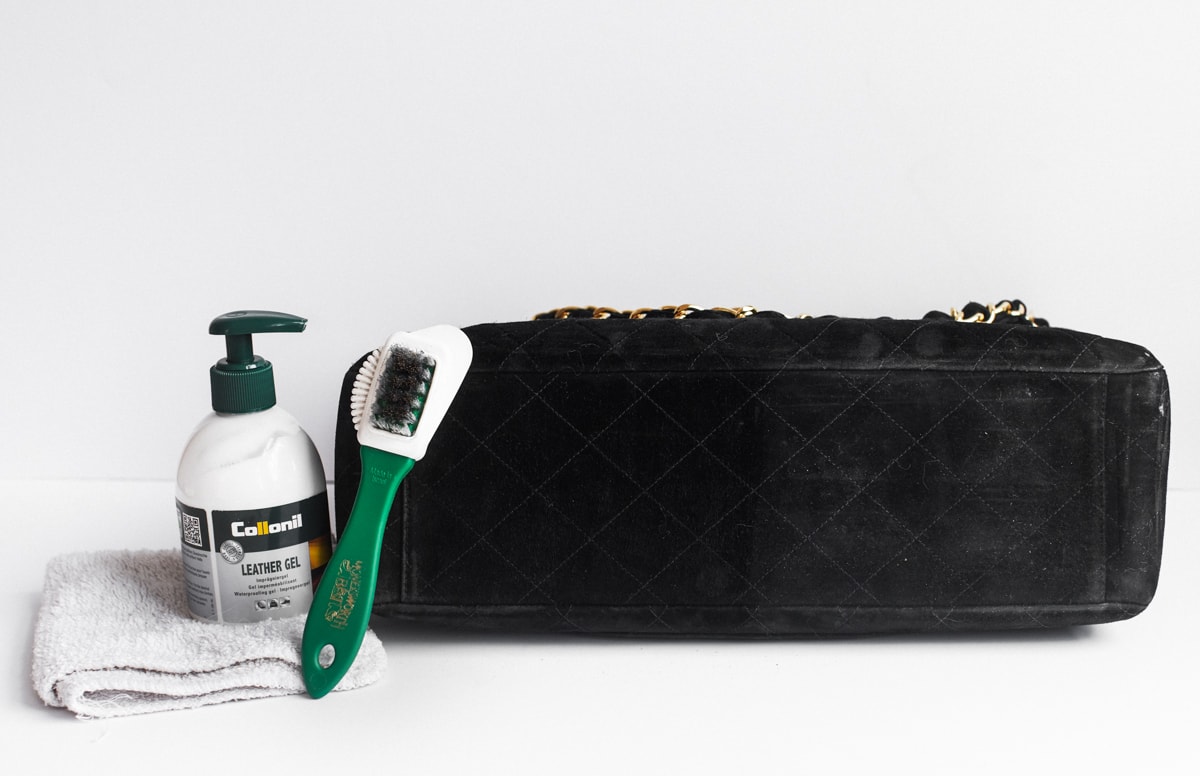 What I used:
– A suede brush like this one here.
– Two clean rags with no dye in them
– Collonil leather gel which I've linked for you here.
How I did it:
1. I start by gently wiping the bag down with a regular ole dry cloth just to get any loose dirt off. You don't need to press too hard, as you don't want to cake on the dirt or ruin the texture of the suede.
2. Next I brushed with the grain of the suede in a single direction using the bristled side of the brush to continue to remove any additional dirt and grime. If there is a stain that looks like it could be brushed off (not an oil or liquid stain) then you can do a back and forth motion to scrape it off, but be very careful as to not ruin the suede. Work slowly, it may take time and that's ok.
3. For matted corners you can try brushing with the grain, but if it doesn't seem to be giving you can also try gently brushing against the grain to "re-fluff" it.
4. If your suede has become dull or brittle you can use the Collonil leather gel to re-moistuize it and help restore its color. Remember to ALWAYS TEST SPOT ANY PRODUCT in a discreet area in case your bag has a reaction other than the one you want. This is especially important in pre-loved bags where you are not the original owner as you don't know if the bag has been re-dyed or treated with some other products. With suede I use very little moisturizer as you don't want to get the suede too wet.
5. I re-brush the suede one final time after conditioning to make sure there isn't matting post moisturization.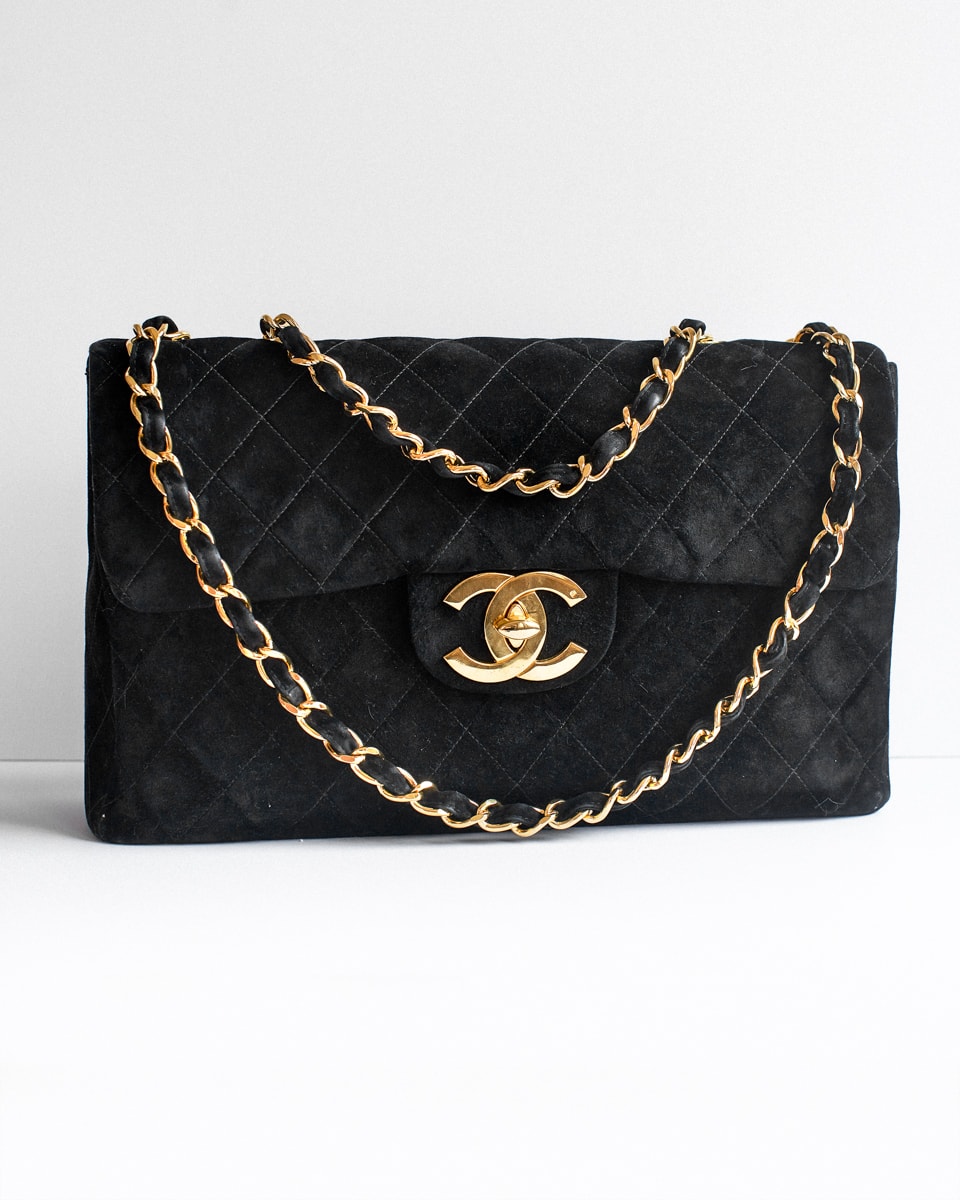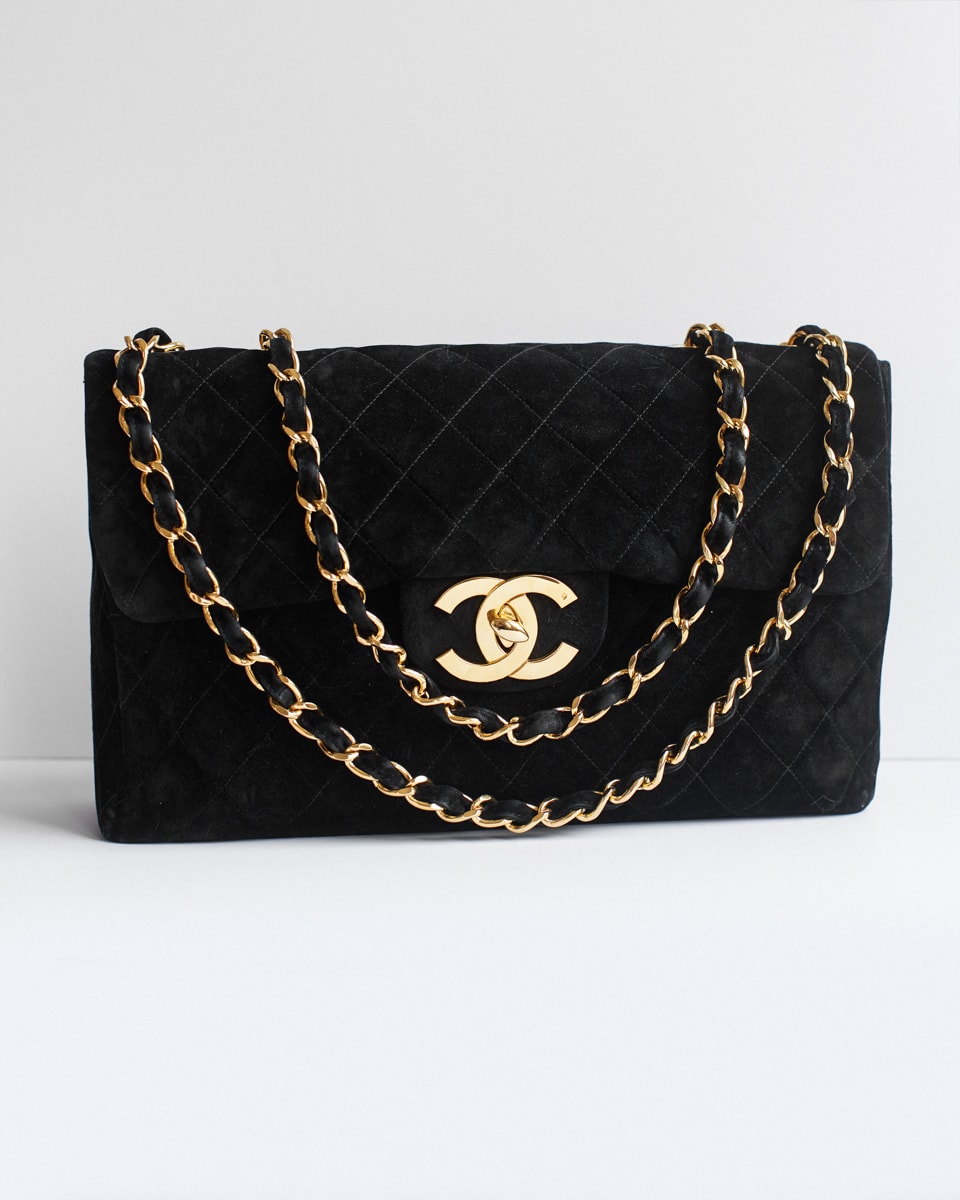 Patent Leather:
Patent is one of my favorite materials to style, it's glossy, seductive, and often waterproof. I know a lot of you are probably thinking, "what is patent leather actually?" To put it simply it's a regular leather hide that passes under what is a liquid shower of polyurethane (I took a class on plastics for my undergrad!). Often, after its first round, the hide is stretched and dried then goes for round two—a second coat that usually contains the dye. Lastly it goes for a final coating, a clear lacquer that dries hard, giving it that shiny, waterproof finish we all know and love. To read about this process in more detail you can check out this great article I found linked for you here. Unfortunately with time you may find that your older patent pieces become tacky or sticky and unfortunately, there is no long term solution to stop surface decay. However, if the condition isn't severe enough I have a simple (although) temporary solution…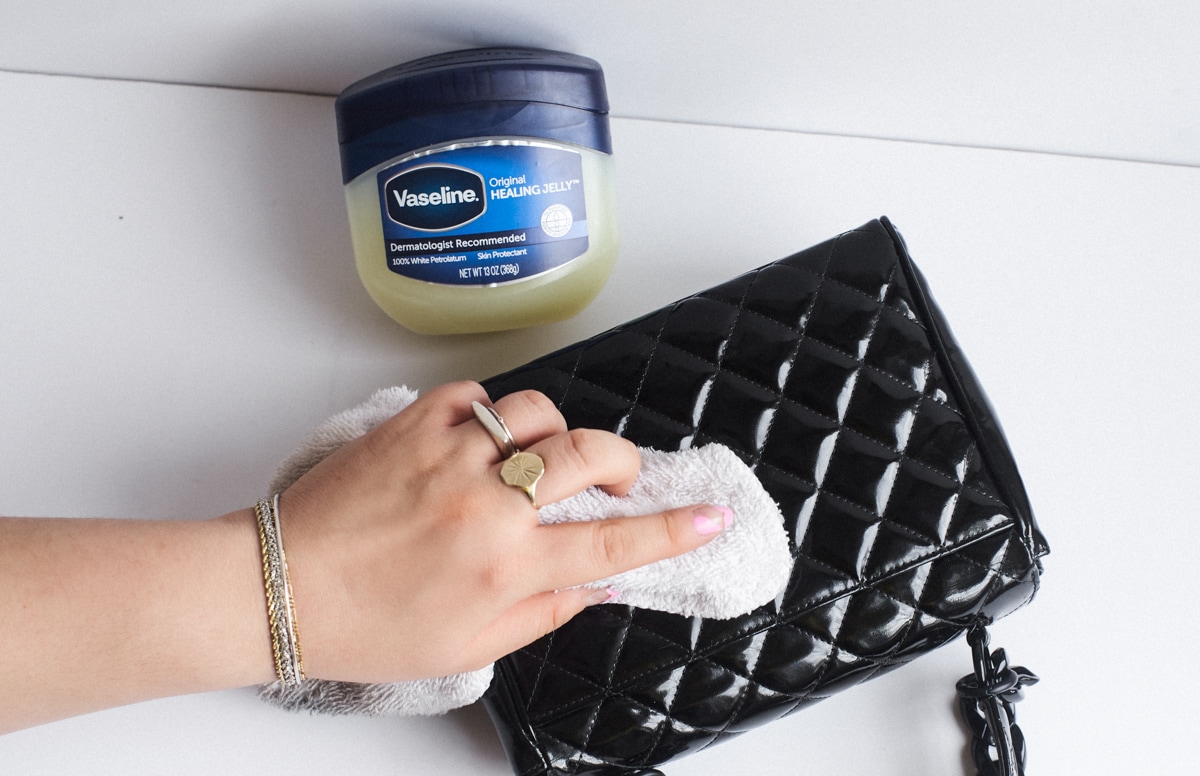 What I used:
– A clean rag with no dye in it
– Vaseline
How I did it:
1. Depending on how tacky the surface is I wipe my bag down with a small microfiber cloth, like the one that comes with your glasses. I do this because my sticky bag is a vintage Chanel, so dust loves to gather in-between the quilts.
2. After that I put a small amount of Vaseline onto a rag, dab it together and spread out the Vaseline so there isn't a big glob concentrated in one place.
3. Do a test somewhere discreet on your bag to make sure there are no extreme reactions.
4. If the test is all clear, go ahead and apply that Vaseline to the surface of your bag in a small circular motion. Do so until the Vaseline has absorbed into the bag completely.
P.S. For those of you who have a patent bag that doesn't have a sticky surface yet I recommend Collonil Lack Polish which I've linked for you here.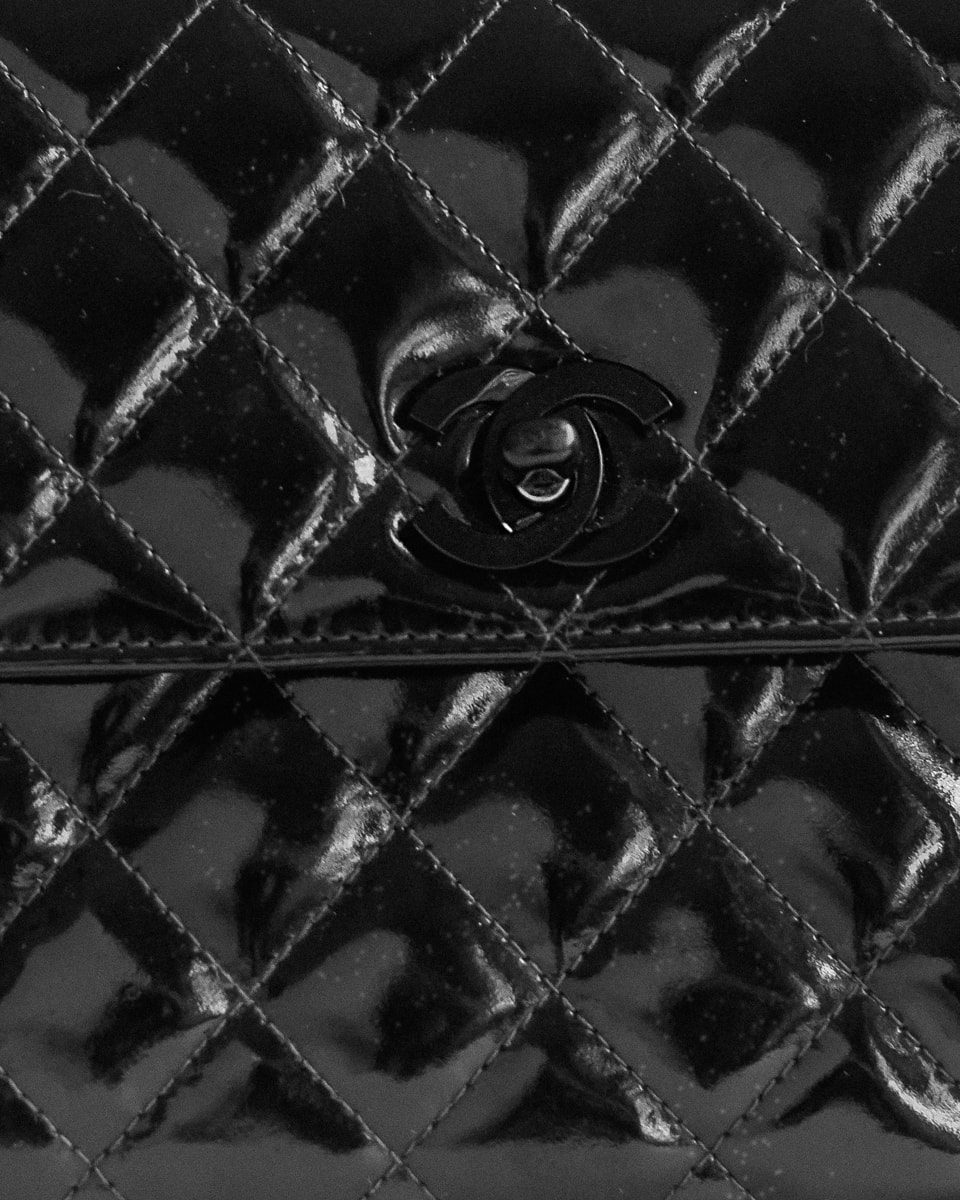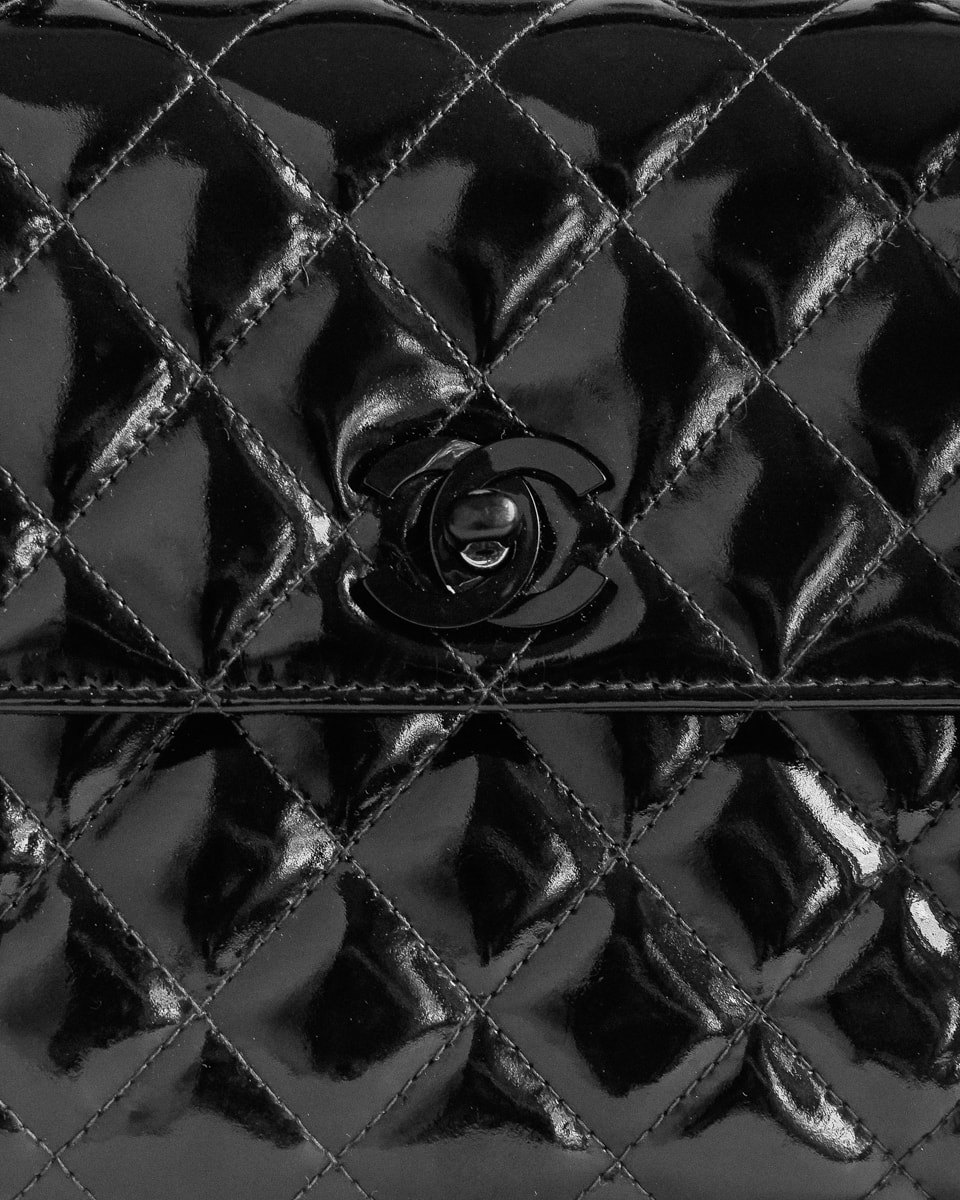 Smooth Leathers
I love a good smooth leather. As a matter of fact Hermes' Box leather happens to be one of my all time favorites. With its sleek surface and rich color, smooth leathers are great at catching eyes and stealing hearts. But a lot of people are put off by scratching, which is fair. But, if it's just a shallow scratch on the surface it can easily be buffed out.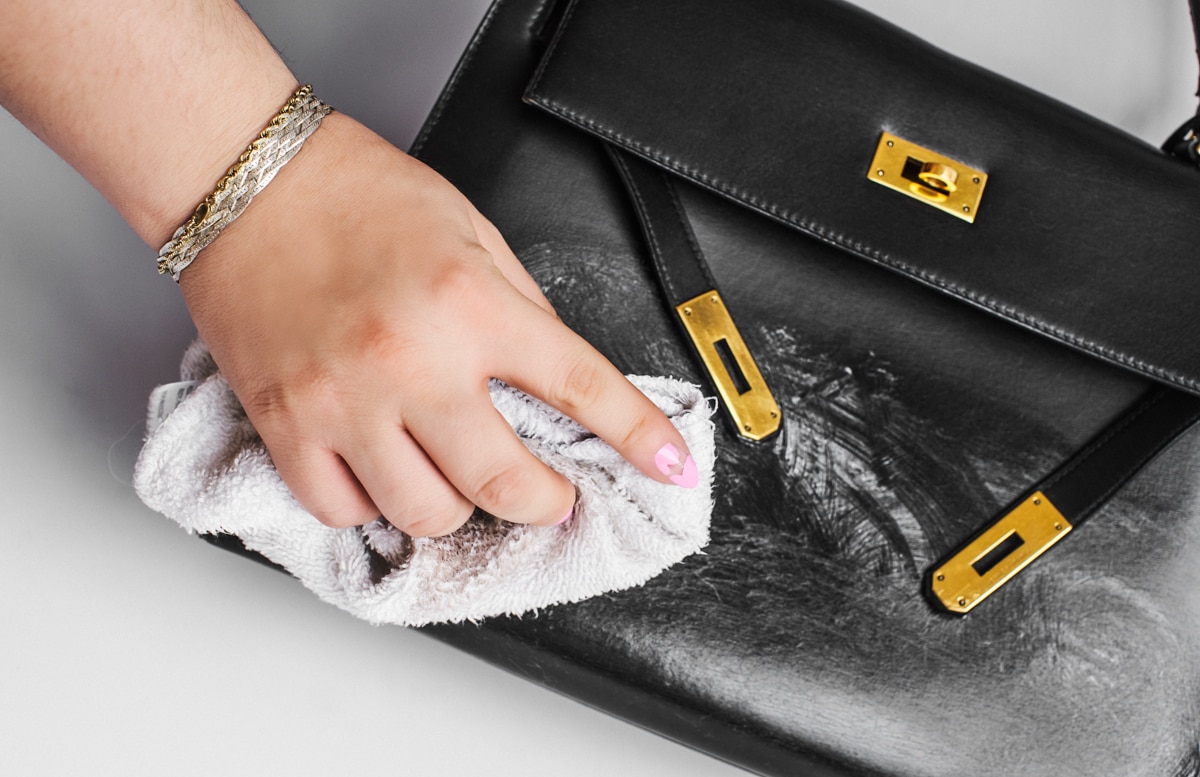 What I used:
– A clean rag with no dye in it
– Collonil leather gel which I've linked for you here.
How I did it:
1. I use a dry cloth just to wipe the surface to get any sitting dust off.
2. Apply a small amount of the leather gel onto a rag, dab into itself to spread it out, so the gel isn't concentrated in one area.
3. Test spot, test spot, test spot!
4. After your test has cleared you can go ahead and apply the gel to your bag evenly, in a circular motion.
5. If there is a particular scratch that just won't give, you can try applying some pressure and massaging the leather in that particular area to try and relax the scratch.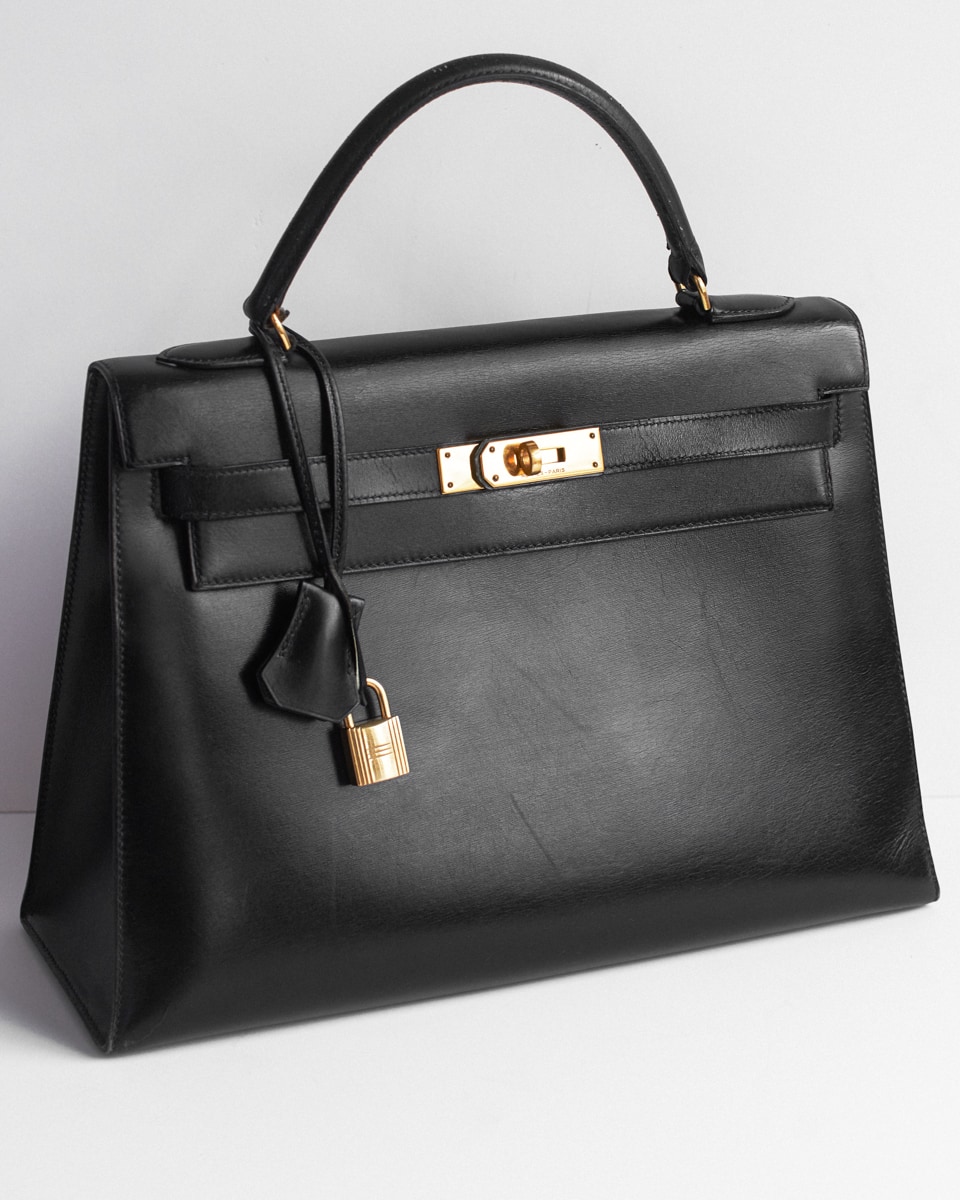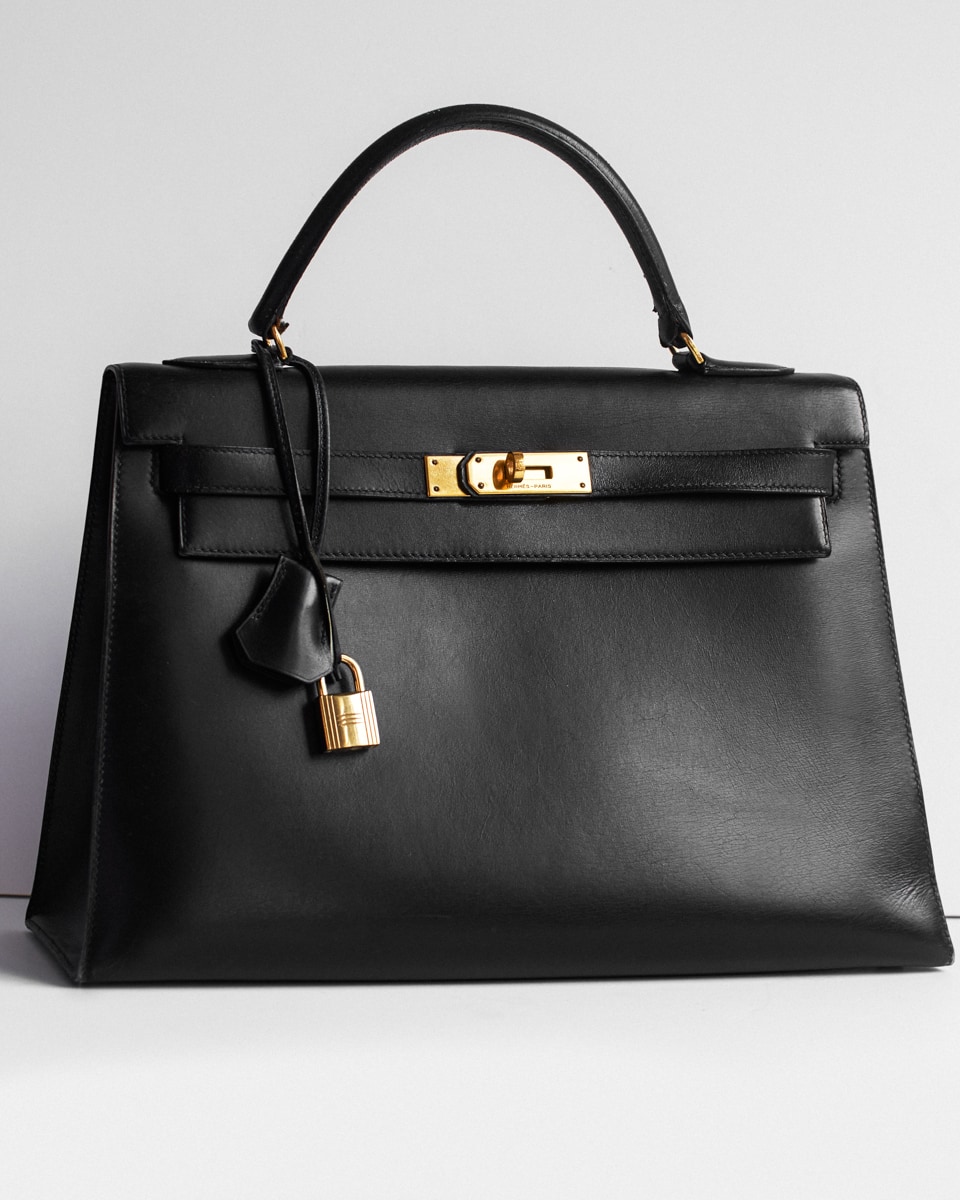 Well there you have it, some simple tricks to help make those scary to wear bags more wearable! If you have any questions or tips you would like to share feel free to comment below!