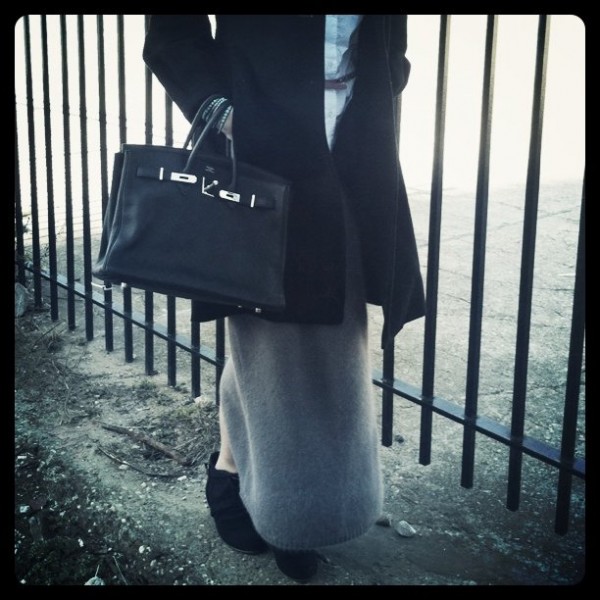 Over the weekend we took a trip to Brooklyn to see our favorite Real Housewives of New York couple (look for their feature this Friday on PurseBlog!). After a delightful meet-up, we headed to brunch and then to explore Brooklyn. Here are a few things I learned: spring has only pretended to arrive because I was freezing, Brooklyn is much calmer than Manhattan, and you can see the most amazing views of NYC from Brooklyn. Obviously there is so much more to Brooklyn, but those three things stuck with me the most and clearly the most obvious.
I hopped out of the car to have Vlad snap a photo of me with my black Hermes Birkin. I love this bag. It is the 35cm size so I can really fit a ton of items in there and it the epitome of casual meets chic. This is one of the bags in my collection that works with every outfit and literally can do no fashion wrong.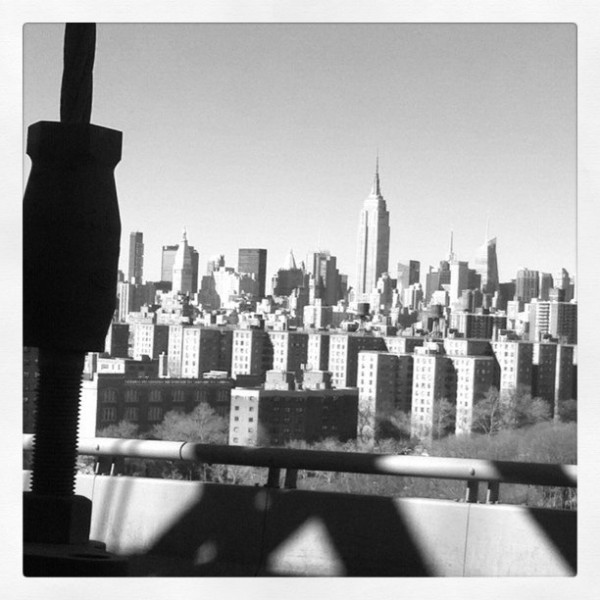 Here is a view of Manhattan on our drive back into the city.