For Spring/Summer 2020, Hermès creative director Nadège Vanhee-Cybulski has produced an elegant collection of practical luxury. Already declared by Vogue as "her best [show] yet", Vanhee-Cybulski brought forth an array of very wearable pieces, made of both the leather and the silk Hermès is known for, cut in shapes that are both comforting and innovative. Colors included earthy shades of green, cream, tan, navy, burgundy and black, and featured a visual balance of structure with fluidity. Repeating motifs involved balancing nuanced visual symmetricals - such as mesh, rectangular cutouts and layers, canvas side stripes  and contrast stitching - with striking asymmetrical details.
These clear but balanced contrasts were borne through to the accessories collections. Featured prominently in several colors and leathers was a pair of very open but very structured leather sandals, consisting mainly of a base and a crisscrossing strap, which would be a perfect compliment to the open but structured tote also featured, a simple repeat of the chain d'ancre pattern (one would hope that, for practical purposes, the tote comes with an optional lining). Other featured bags included a solid iteration of the Cinhetique; an oblong bag which looked like a Maxibox with Lindy details (folded corners, an asymmetrical zipper, solid top handle); and a very sharp smaller cousin of the Birkin; the latter two were balanced with a fluid canvas strap. These were contrasted with what appears to be a voluminous and completely unstructured bag made solely of a large scarf with a plate to keep the ends of the scarf together. 
Wearable luxury, symmetry/asymmetry, balanced contrasts, structure and fluidity; ultimately this collection is a perfectly executed balancing act, allowing us to visualize how we can incorporate both in a modern way that feels natural and isn't overwhelming. View some details from the show below and the show in full at hermes.com.
1 / 25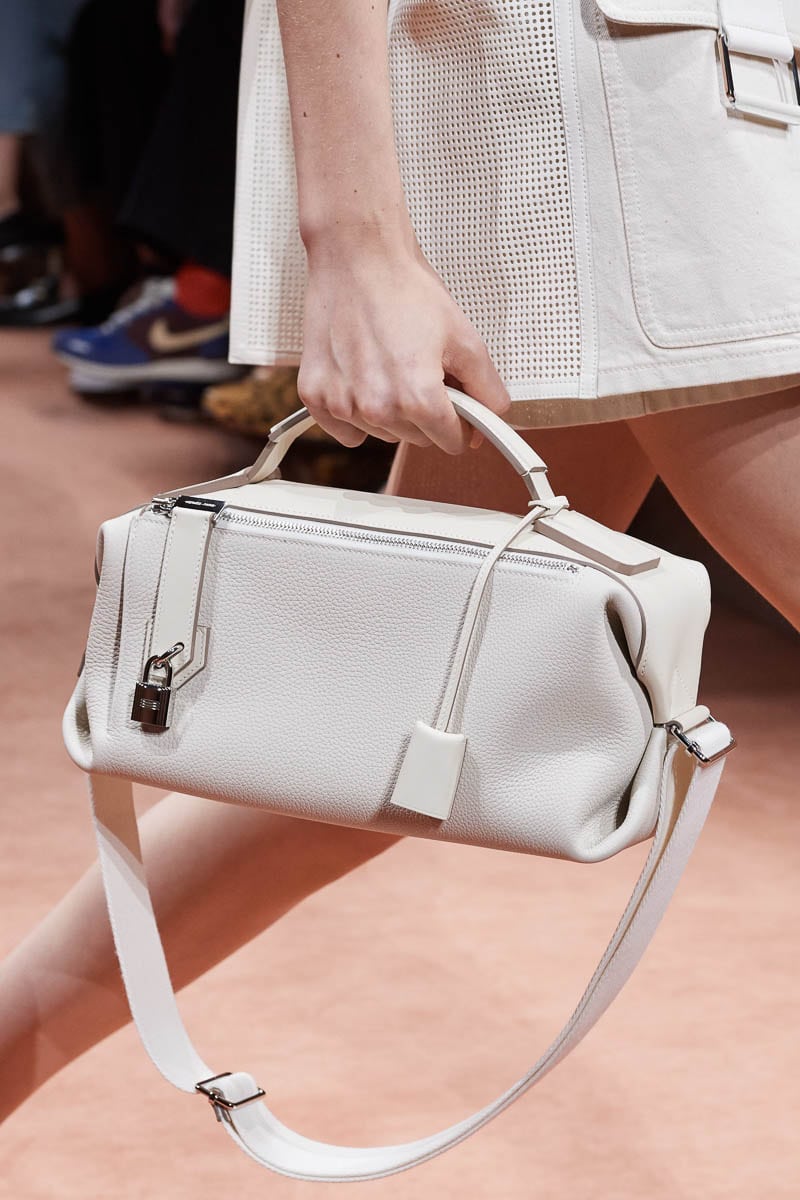 2 / 25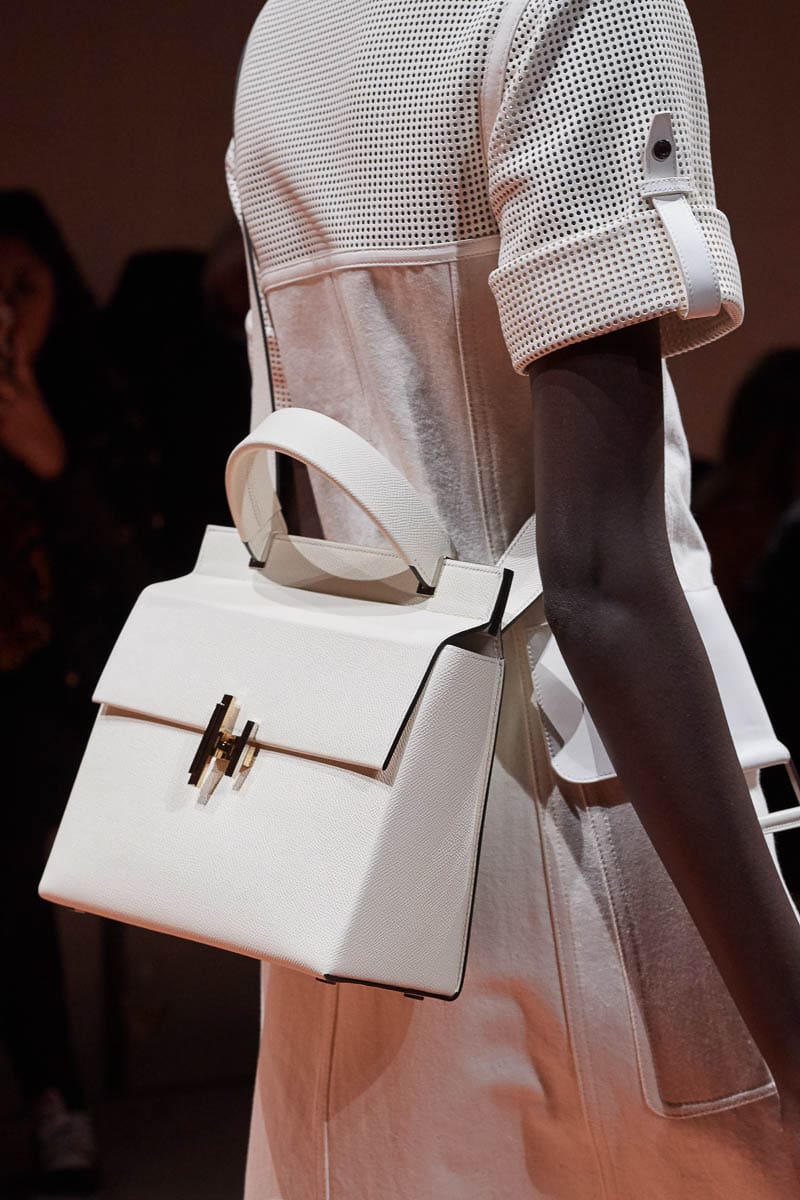 3 / 25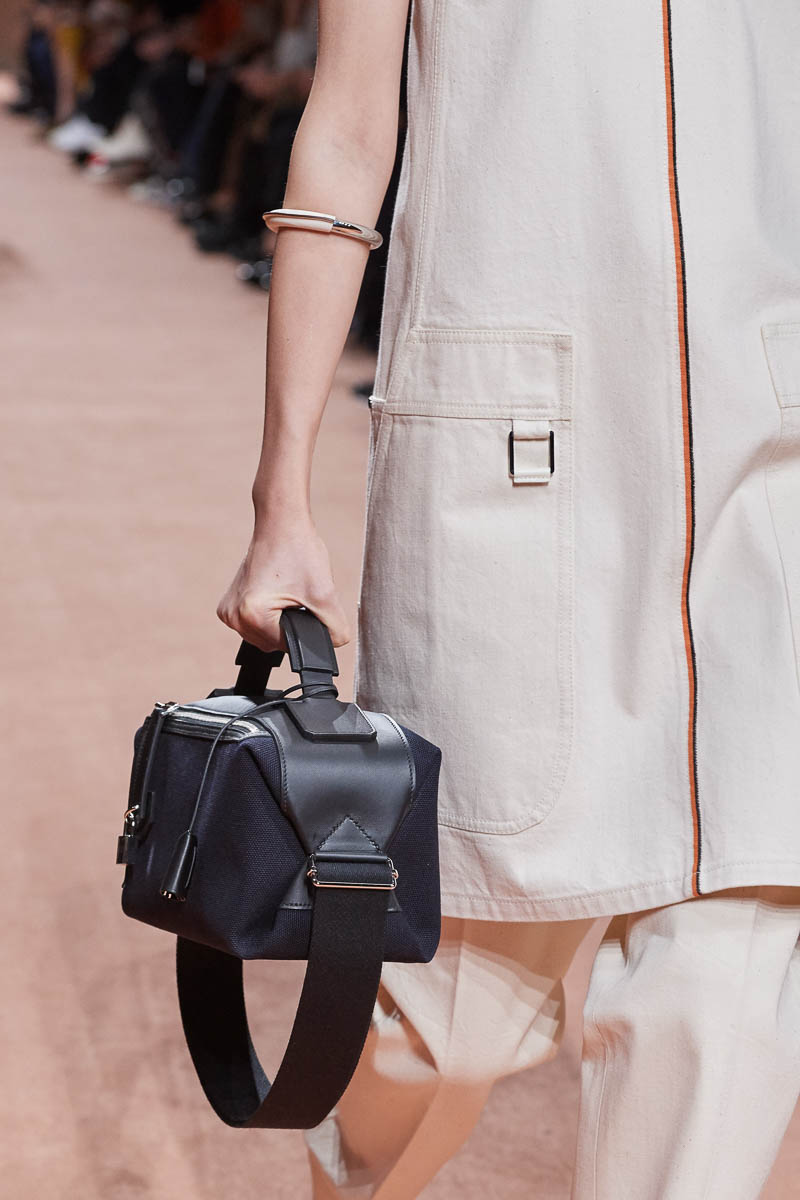 4 / 25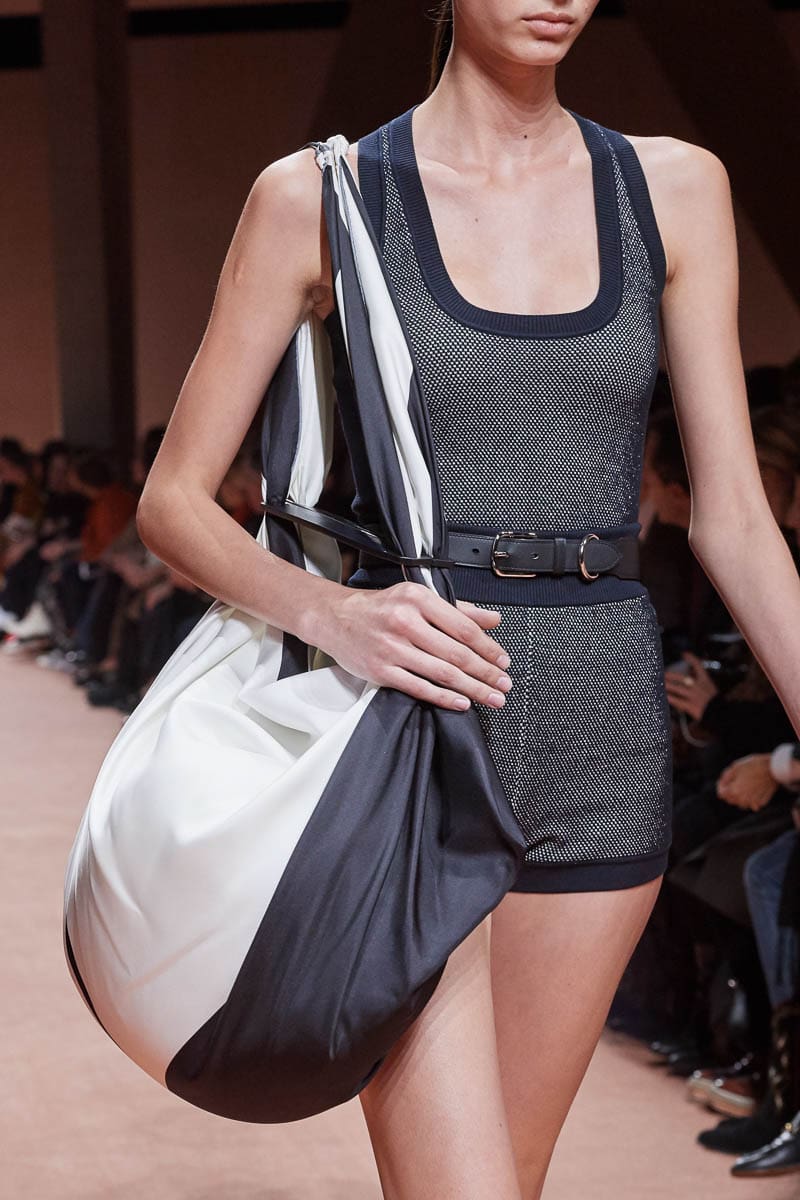 5 / 25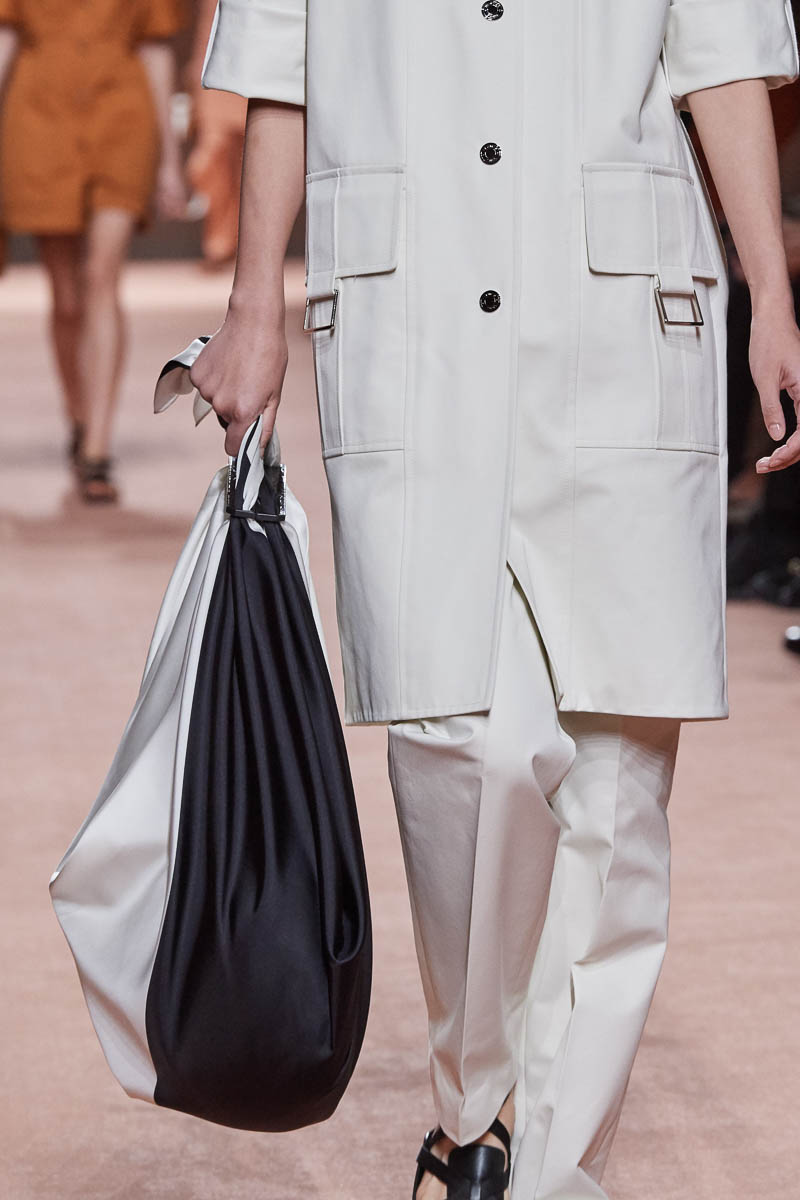 6 / 25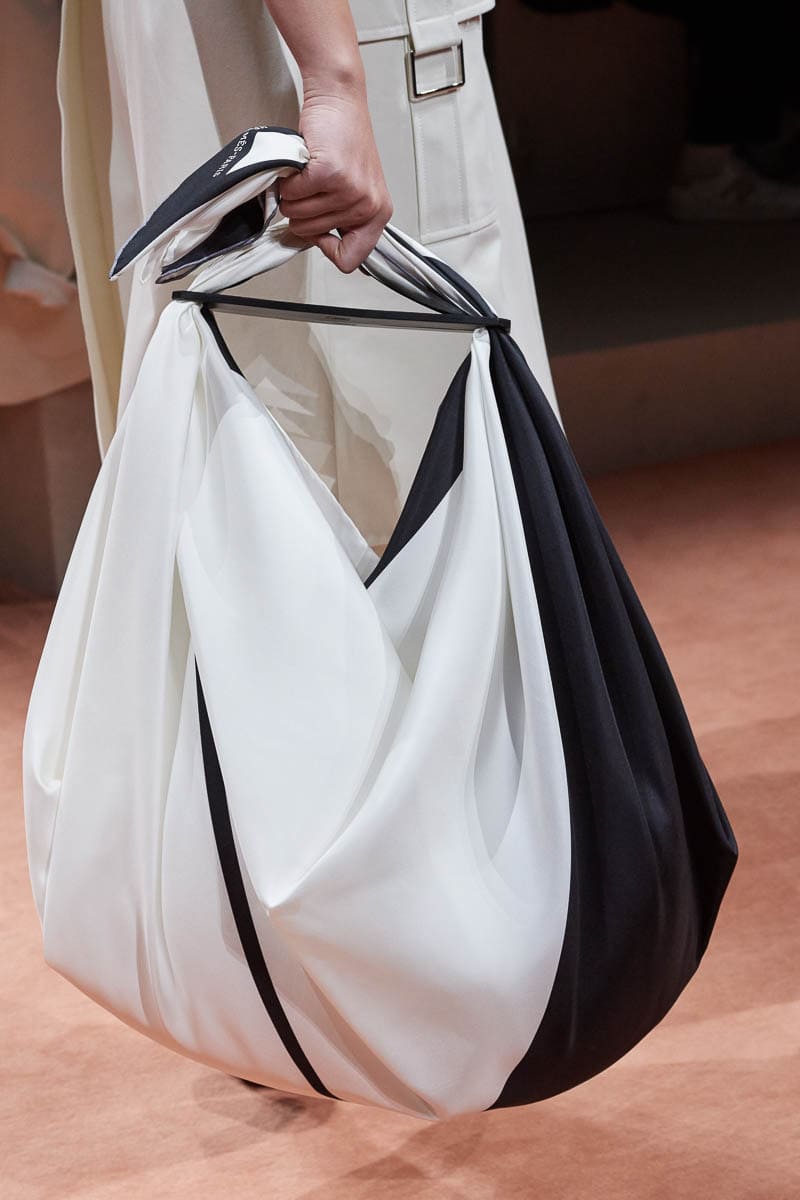 7 / 25
8 / 25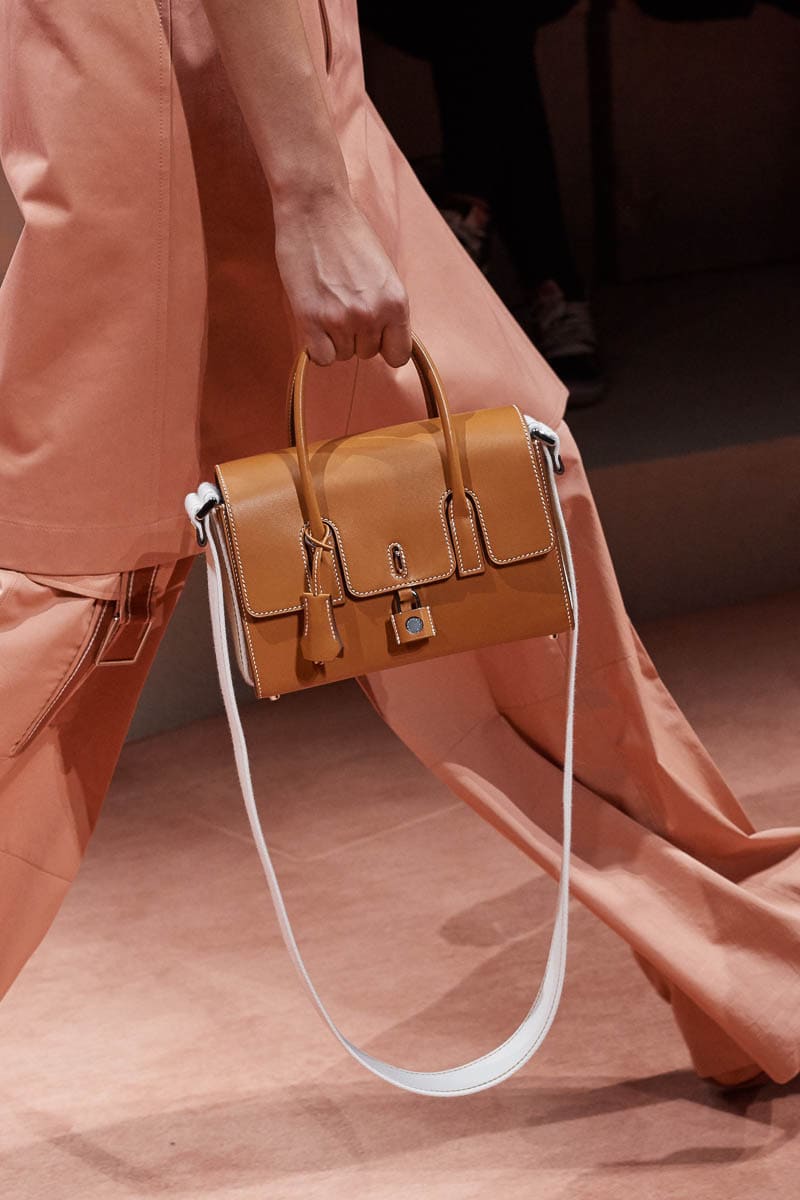 9 / 25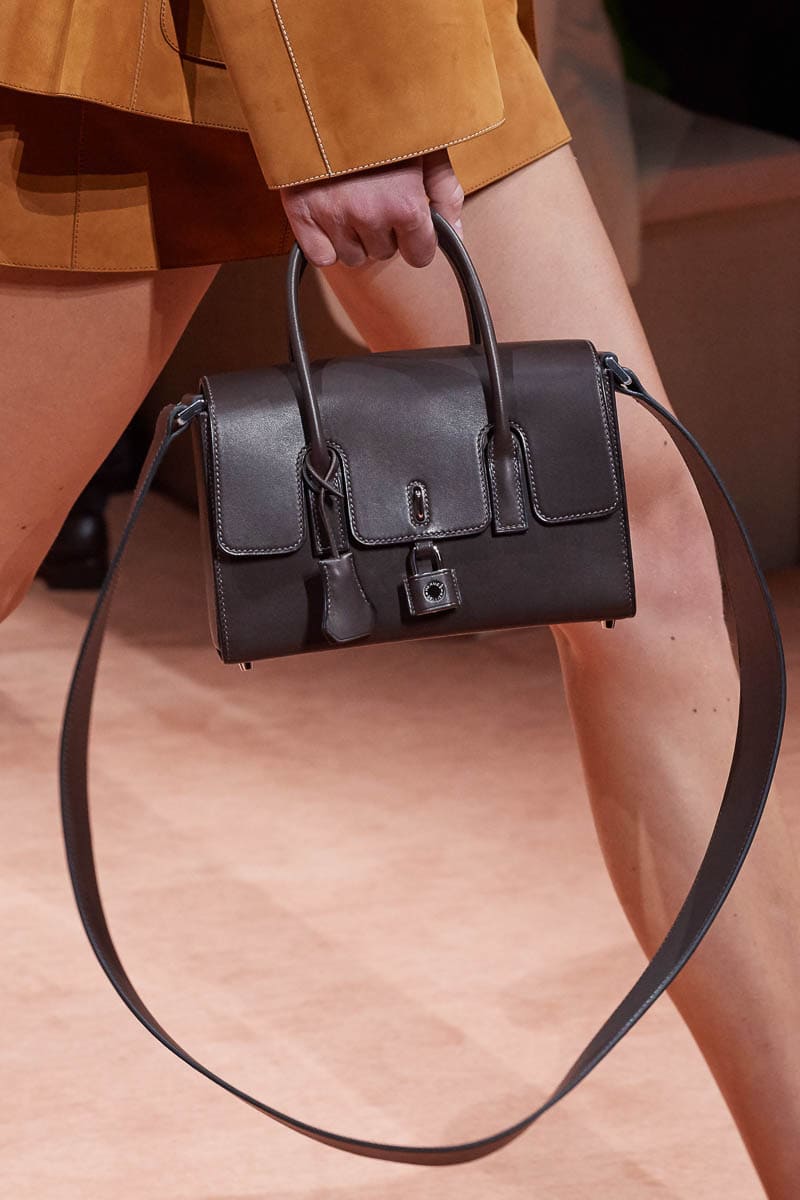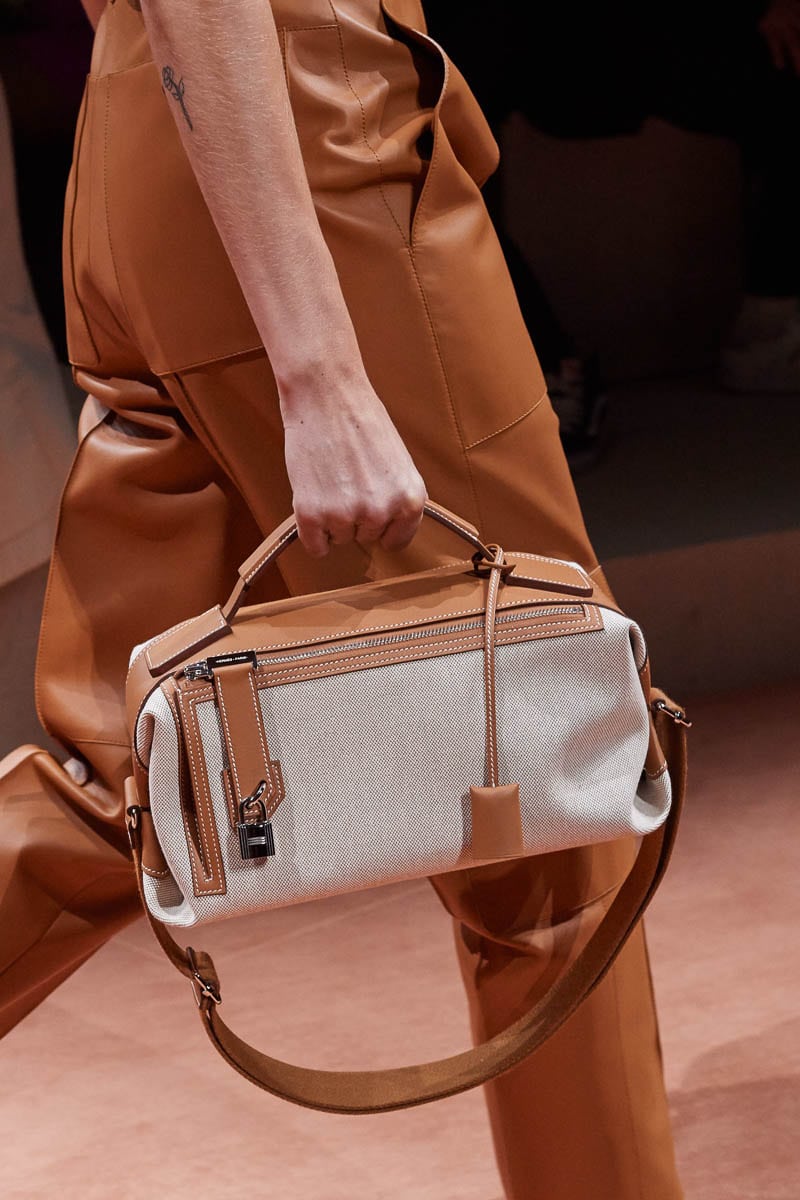 10 / 25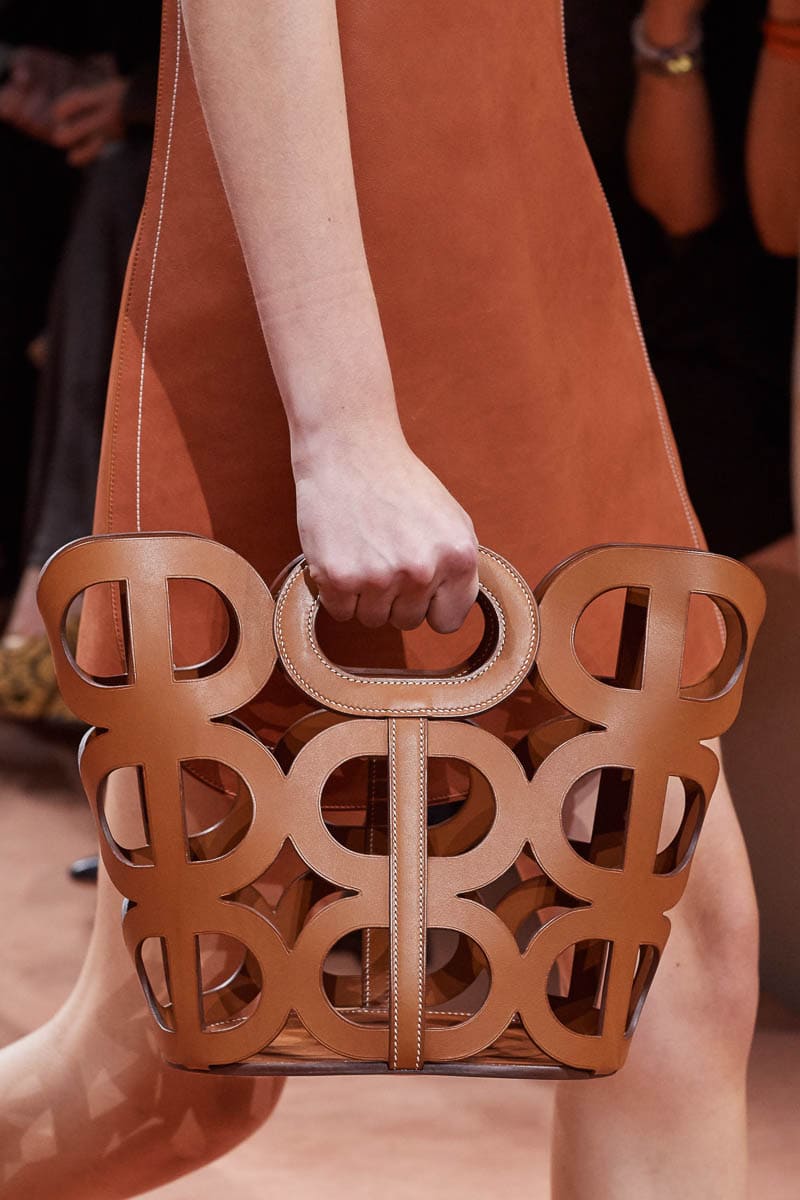 11 / 25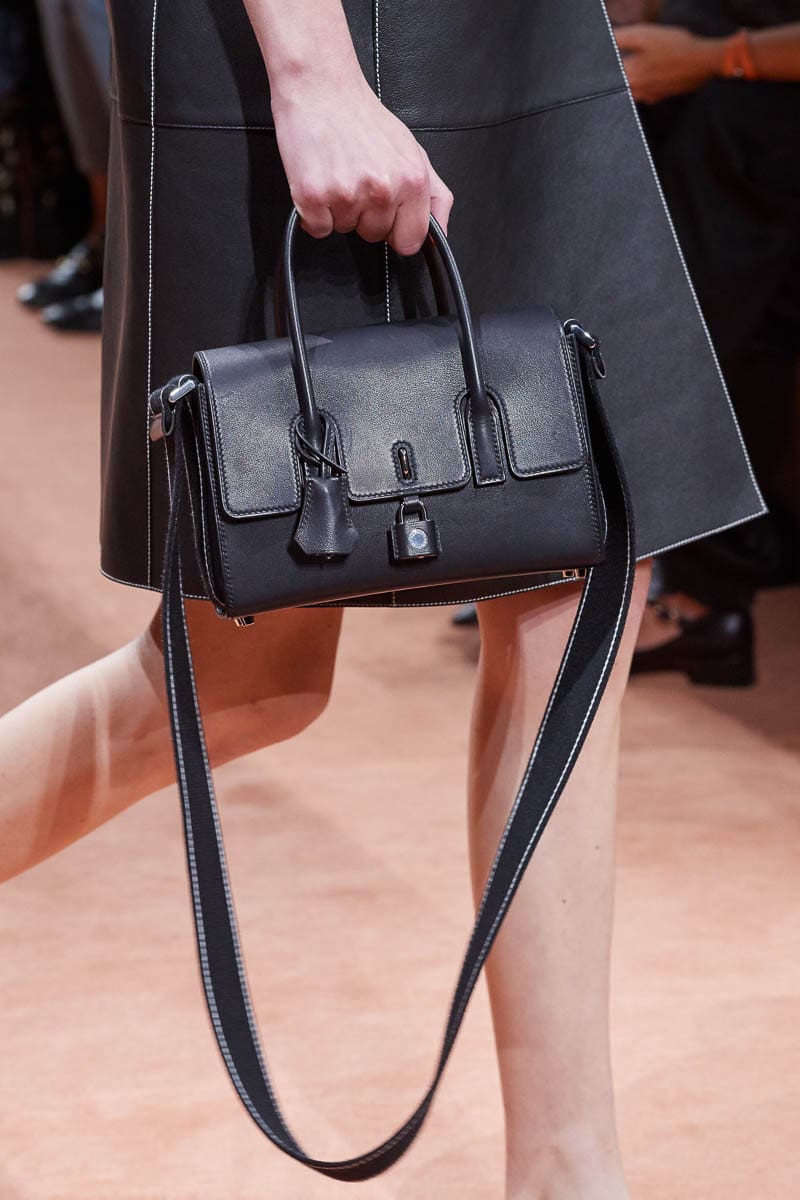 12 / 25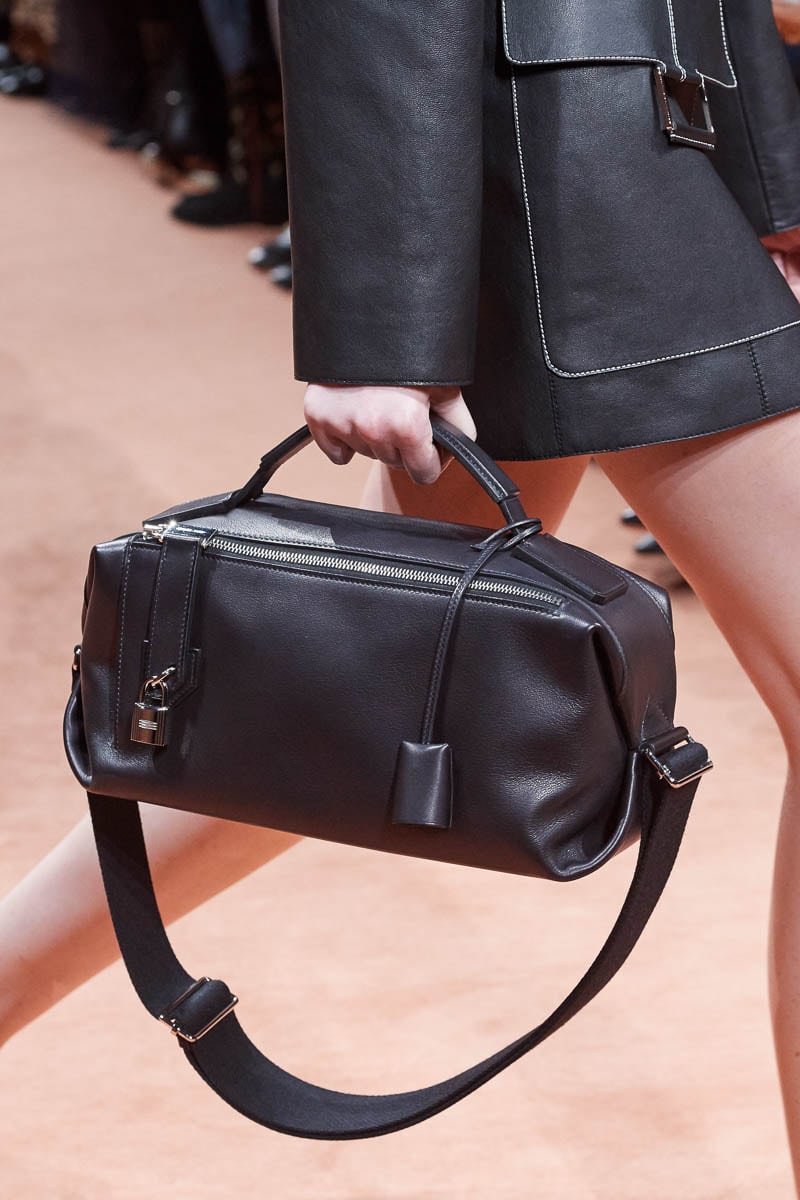 13 / 25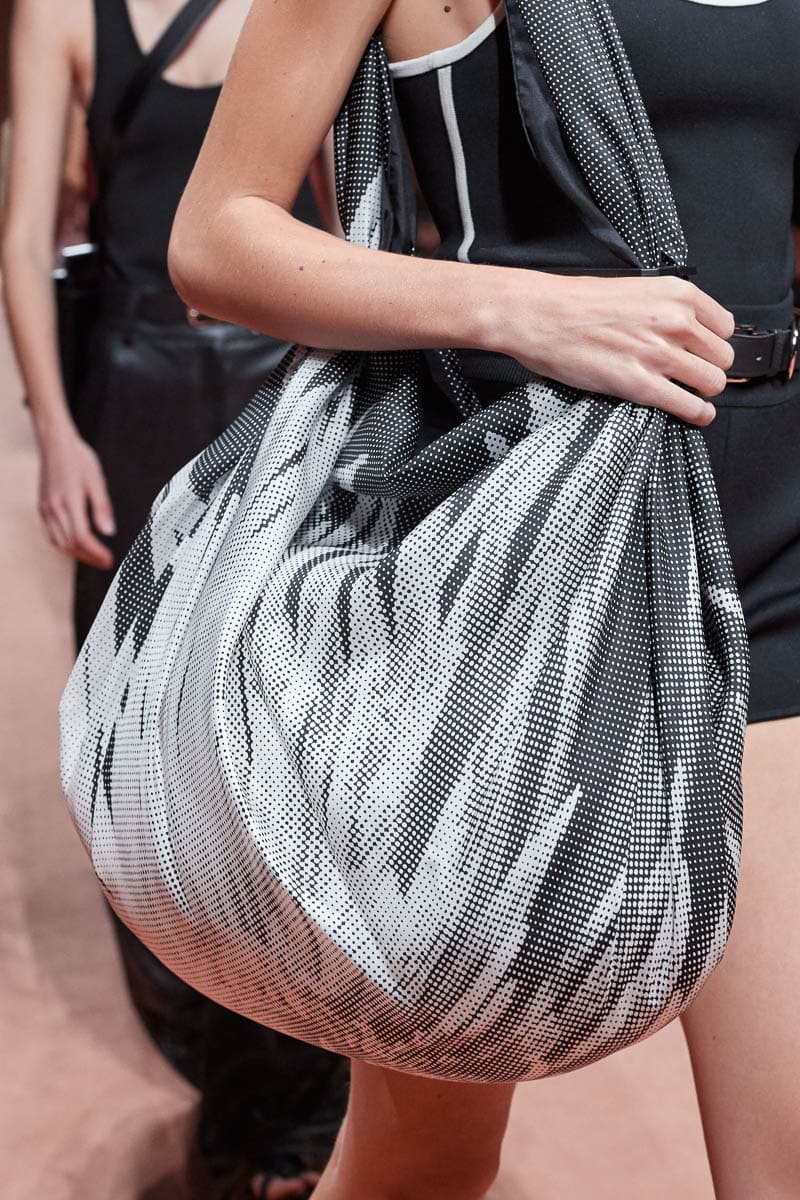 14 / 25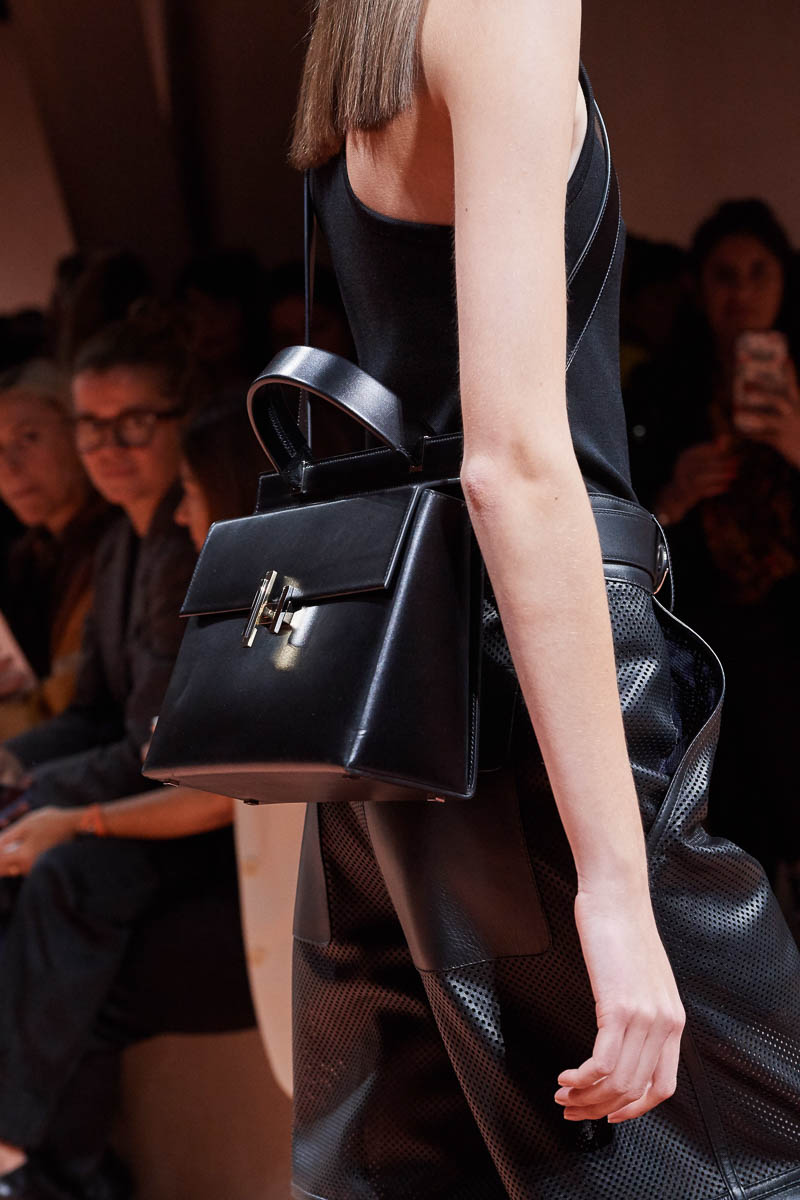 15 / 25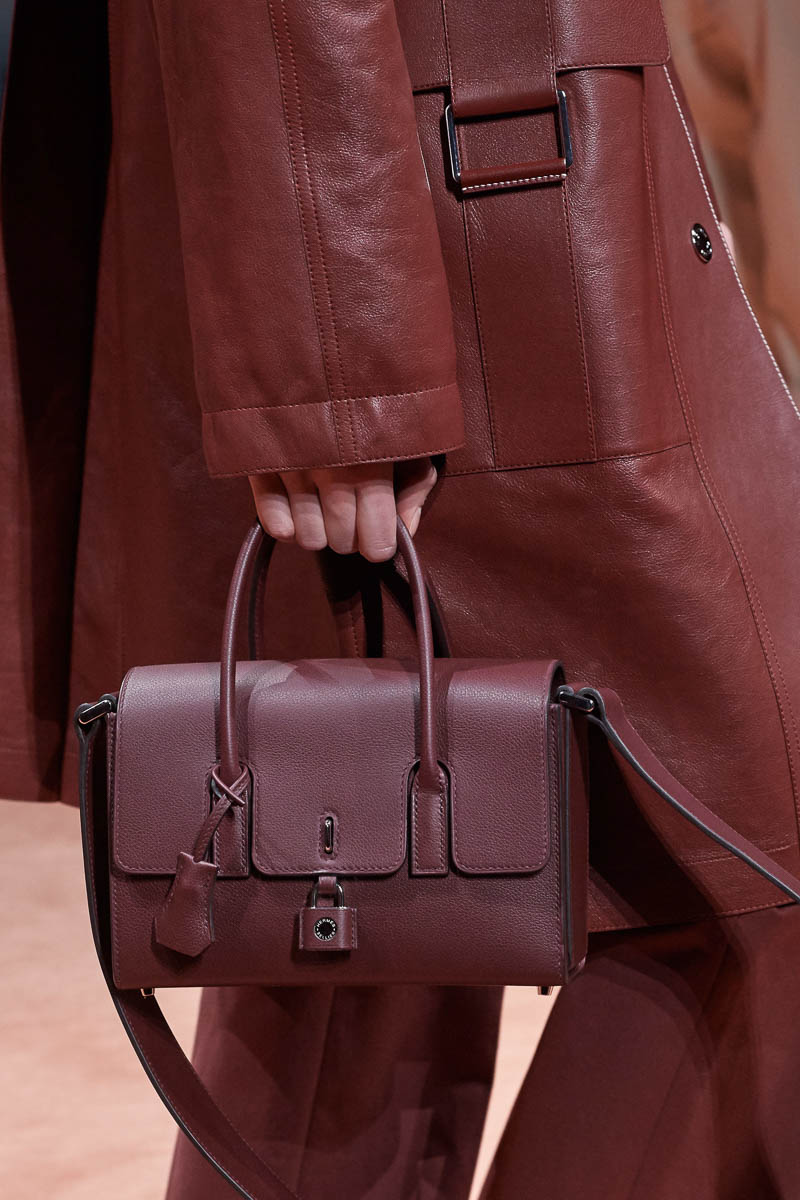 16 / 25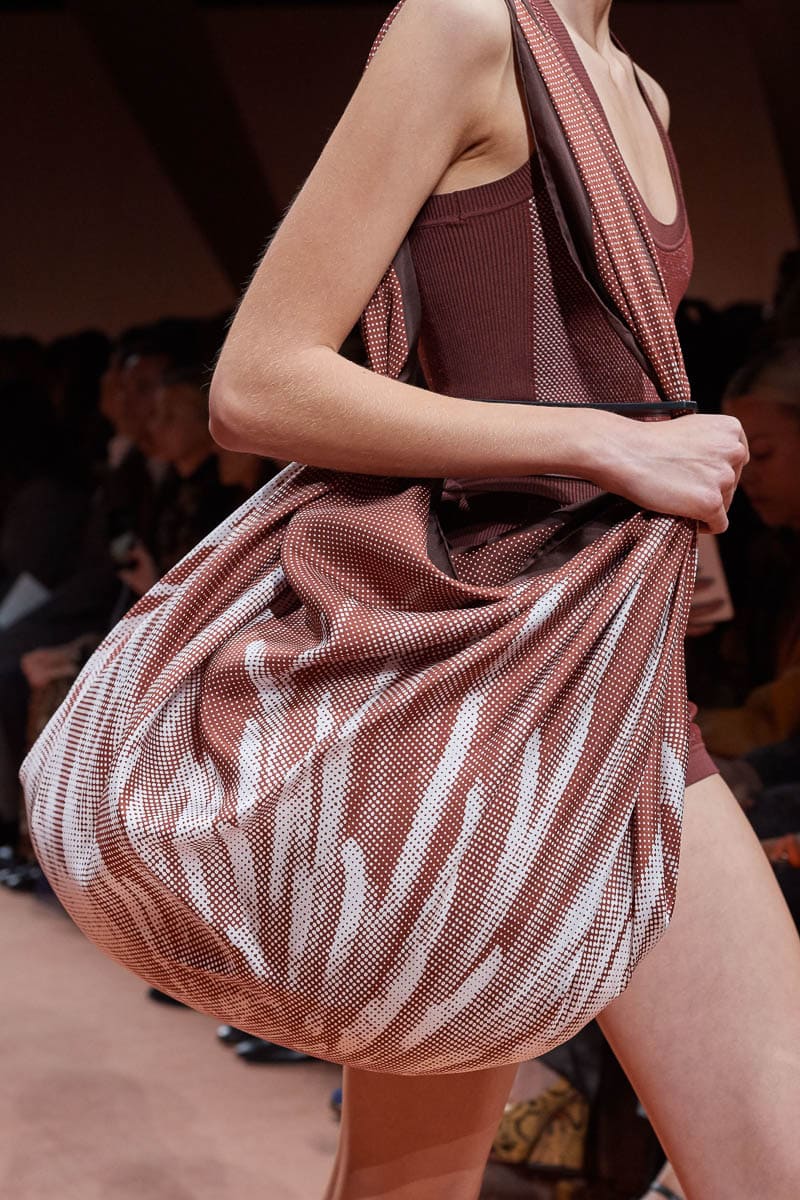 17 / 25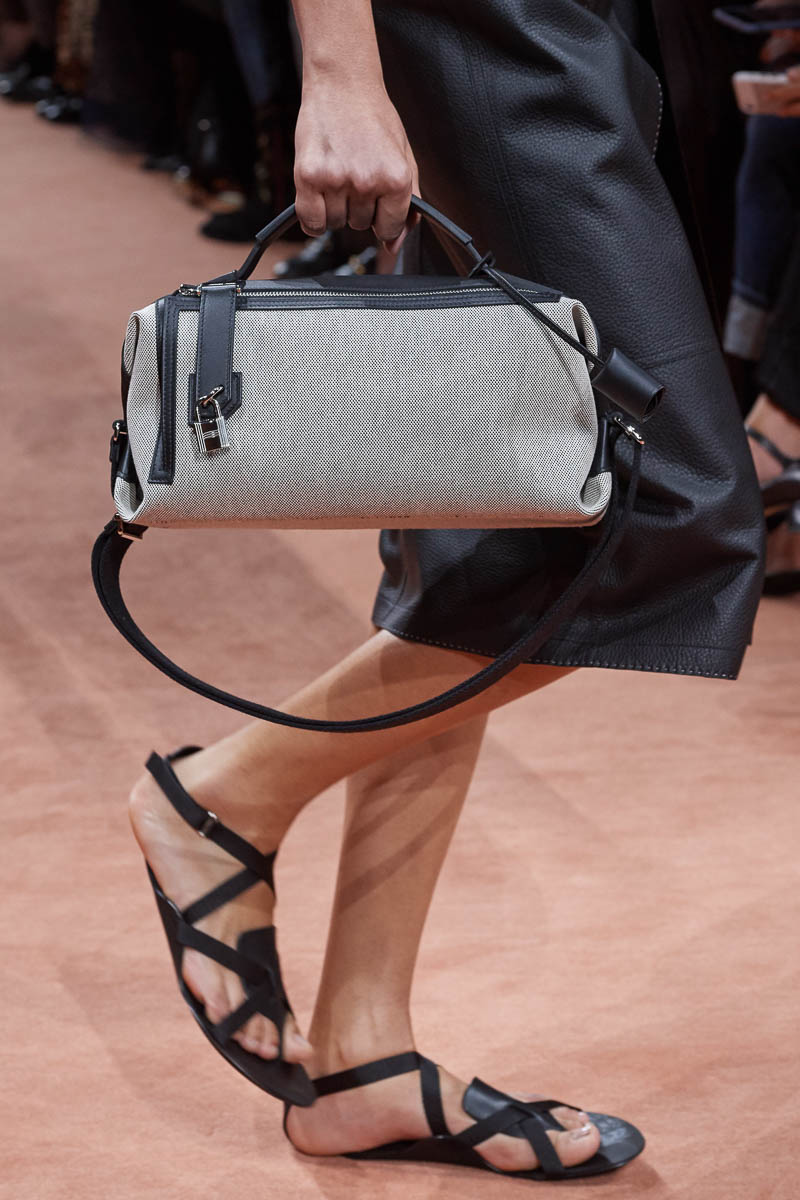 18 / 25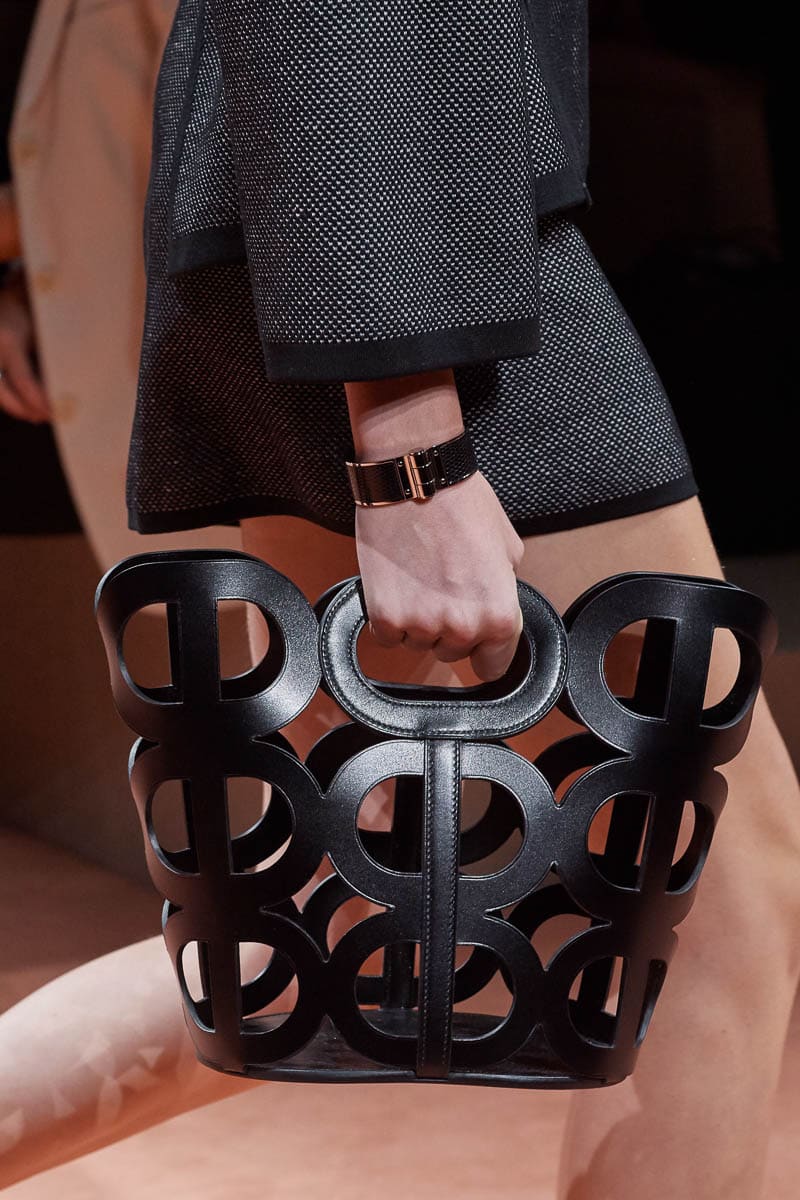 19 / 25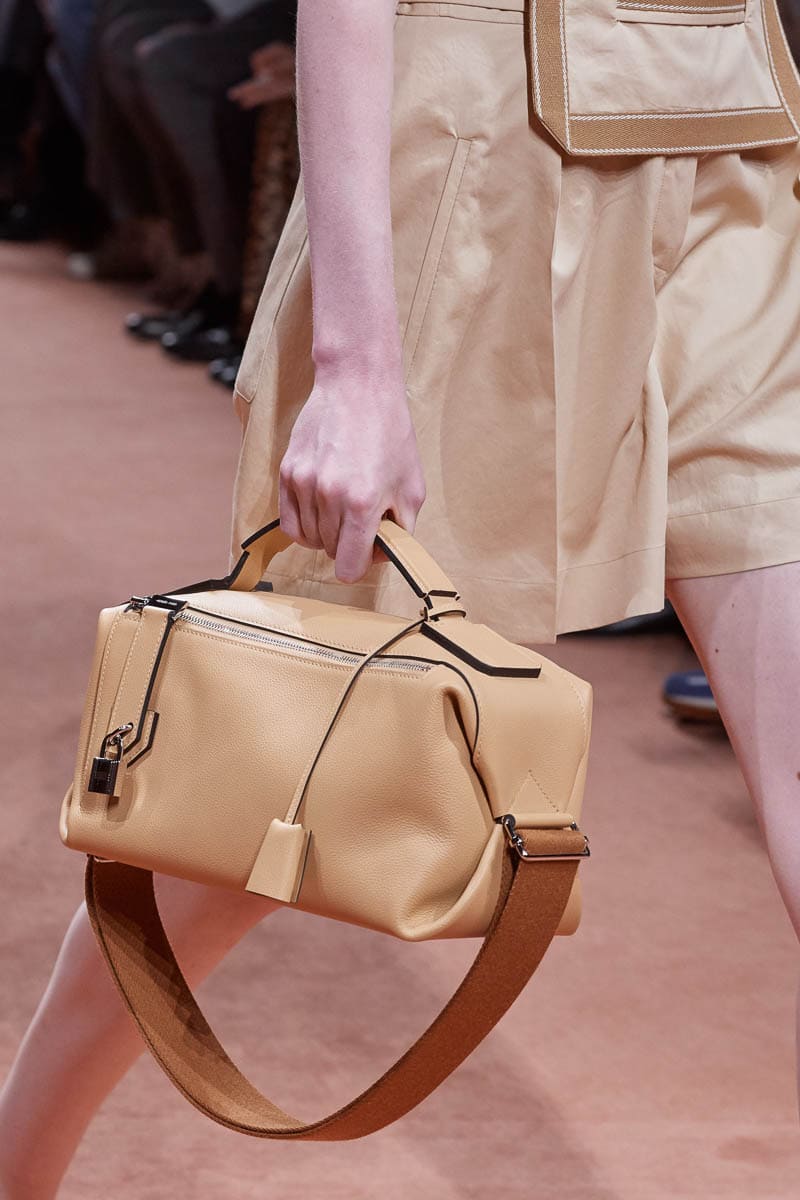 20 / 25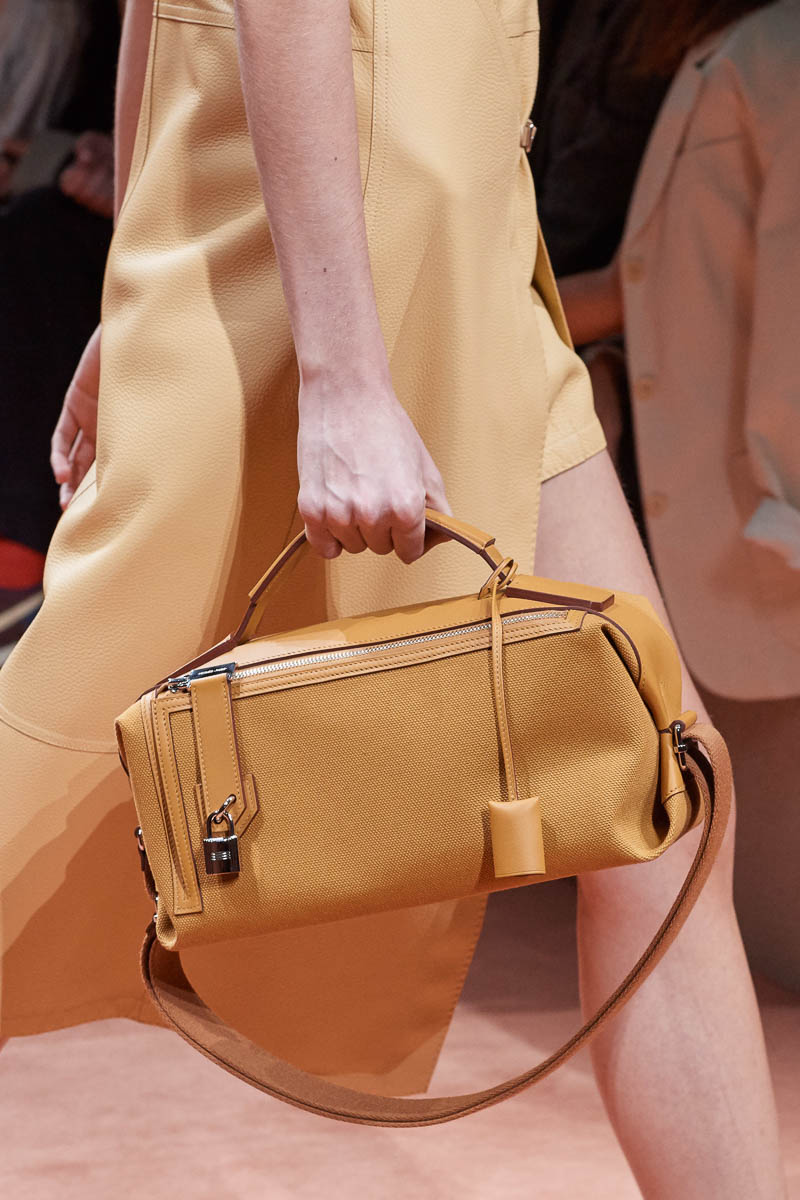 21 / 25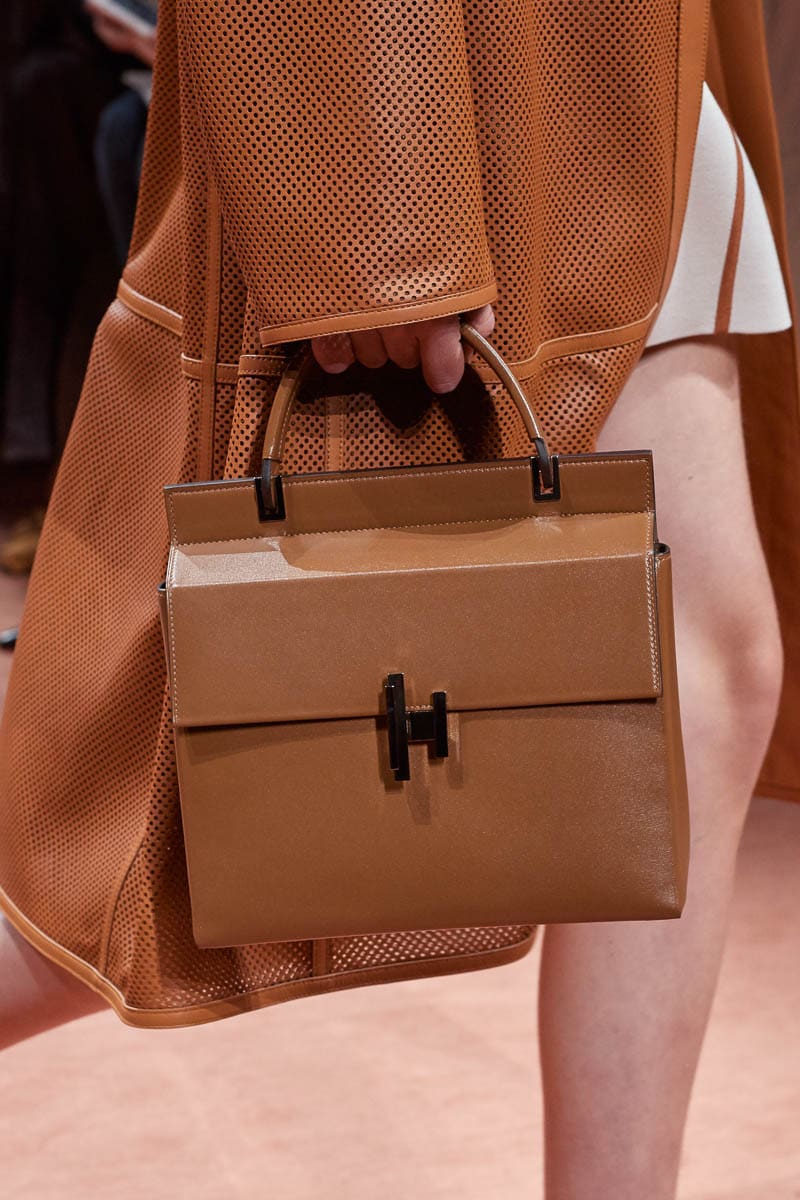 22 / 25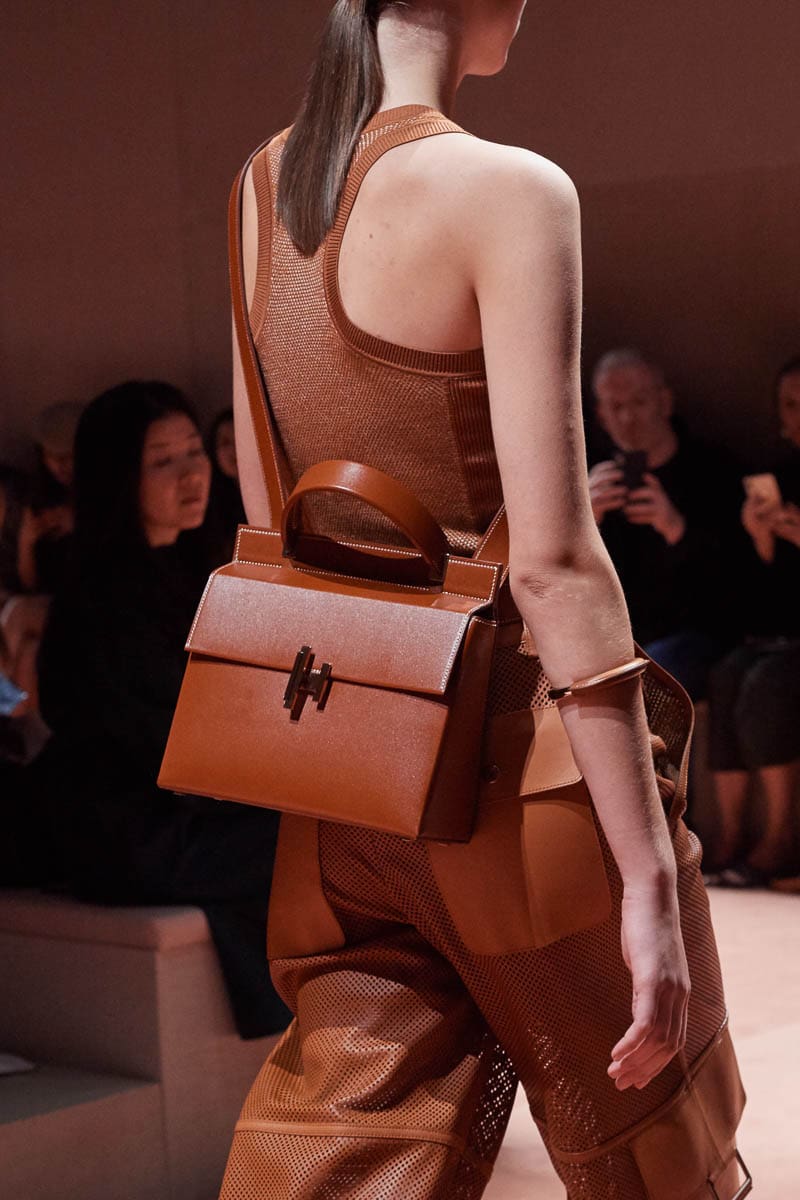 23 / 25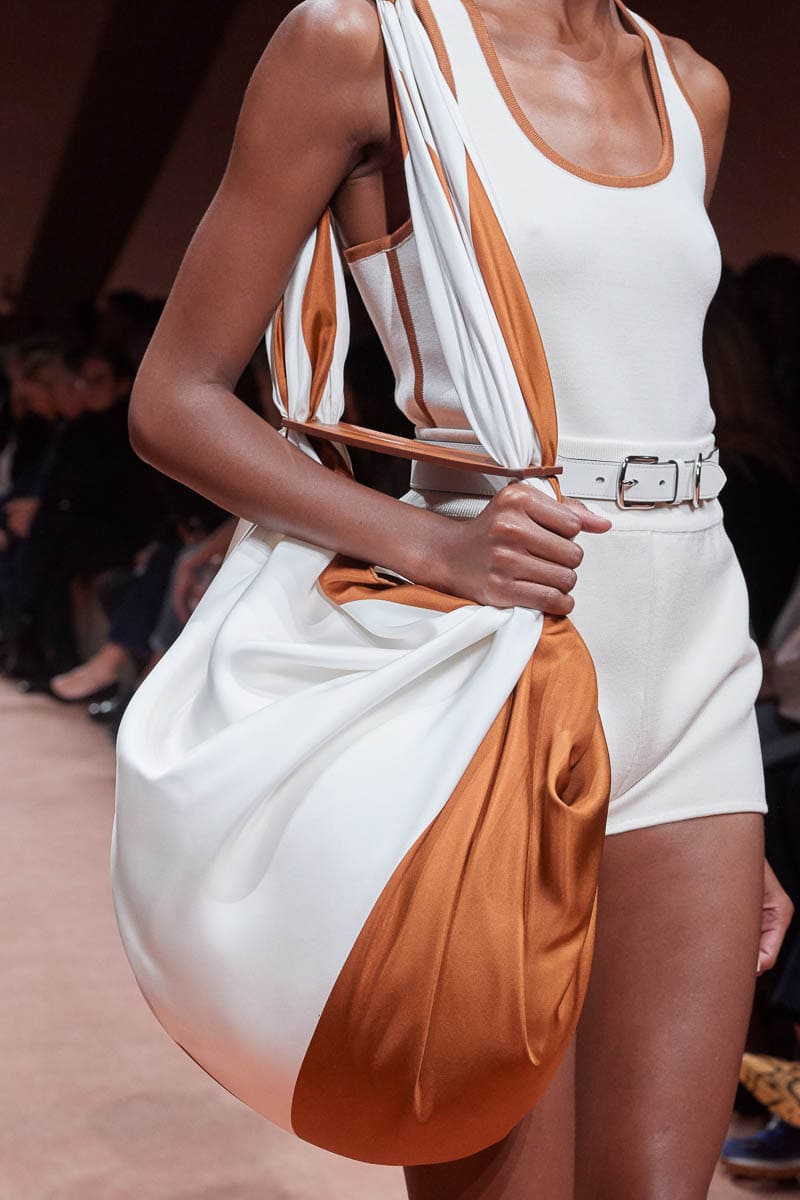 24 / 25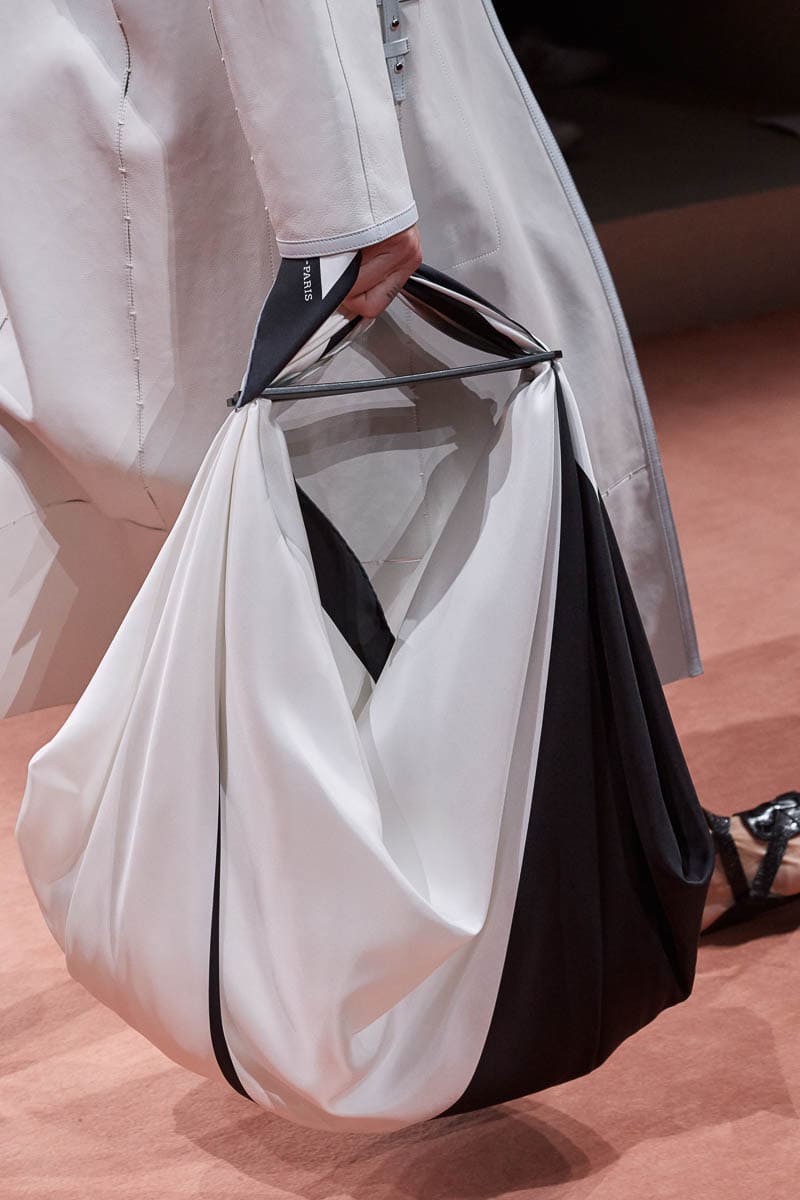 25 / 25