As discussed in Part 1 of this article, this season we are expanding the breadth of the seasonal colors article series. In that first part we examined not only the leather colors currently in production, in both regular leathers and exotics, but also information on the various leathers that each color is being produced in.
This article, part two of the series, is a new section specifically regarding bag production, including bag/leather/hardware combinations currently being offered, exotic bags, limited editions, and push offers.
The next and final part of the seasonal colors article series will coordinate the current bag production information discussed in parts one and two with the season's scarves, shoes, and ready-to-wear.
Notes About Current Bag Production
Part 1 of this article provided an overview of current color and leather production, but of course, that doesn't tell the entire story. Having produced these color charts for several years now, it is easier for me to spot some trends that I can share with you. Note that the following analysis is based on offerings since the beginning of the AW23 season of approximately 500 bags and is only based on what has been actually produced and seen. Again, please help us keep this article up-to-date by commenting about any new or different offers below.
Boxcalf
The first thing to note is that Boxcalf leather is back in a big way. While Box bags have been trickling in piecemeal over the last few seasons, this trickle has definitely grown into a stream. I haven't seen so many Box leather bags being produced in many years. All hail the return of the BBB (Black Box Birkin)! As a matter of proportion, of 40 black leather bags offered recently, 12 of those were made of Box leather. Further, the breakdown of hardware on these Black Box bags includes both GHW and PHW and also RGHW (on a Black Box Constance).
The majority of the Black Box bags in current production include mostly Birkins in every size, but Box Kellys and Constances have been offered as well. Further, Boxcalf is also being produced in Rouge H and Vert Fonce. I assume that as the season progresses, we may see a few more colors being produced in Box; a good guess based on prior seasons' production would include Bleu Saphir and Fauve.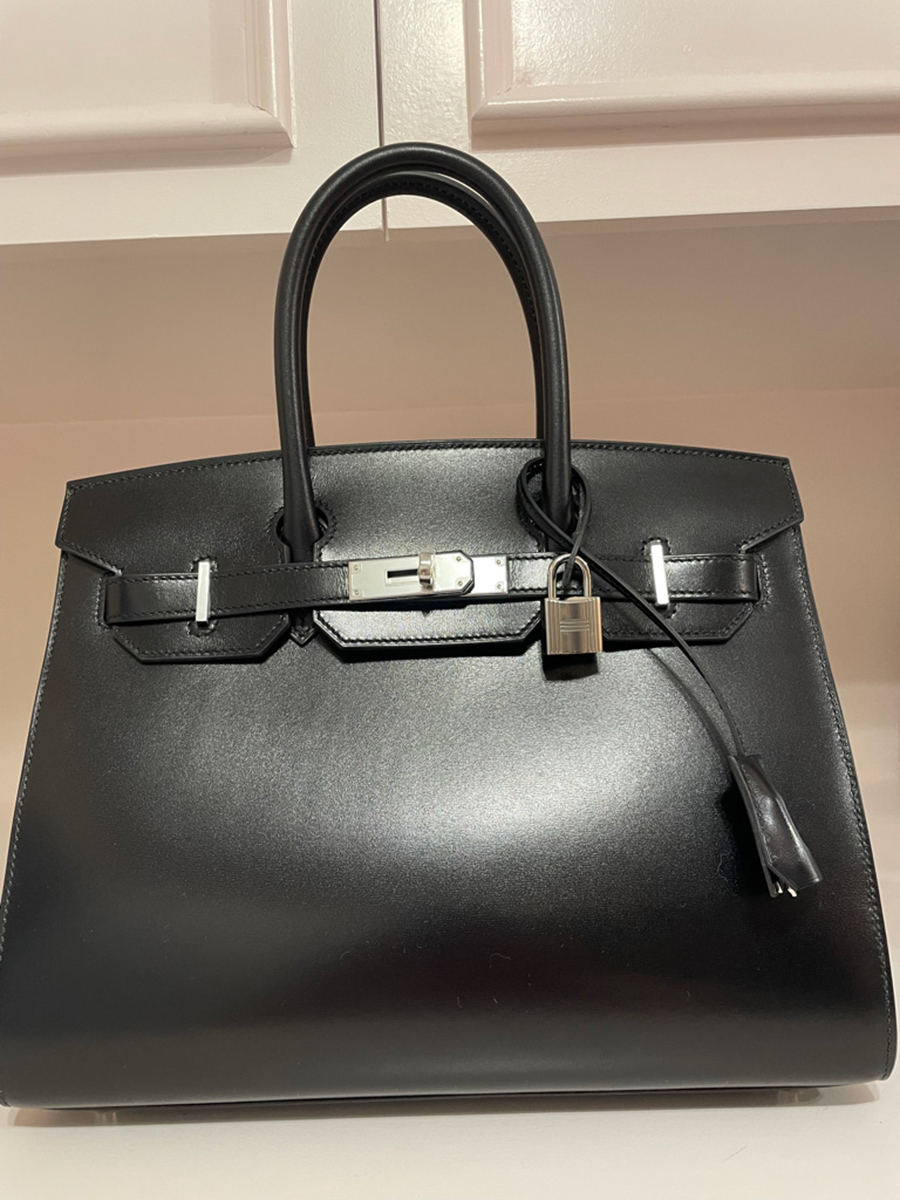 Hardware Colors
Another thing to note is that there seems to be a slight uptick in the production of Gold Hardware (GHW) bags in proportion to Palladium Hardware (PHW) bags. So far this season, the production of GHW bags has been dominant in:
Beton;
Biscuit;
Caban;
Chai;
Etain;
Gold;
Mushroom;
Rouge H;
Vert Criquet; and
Vert Fonce.
PHW was only dominant for Mauve Pale and Vert Fizz.
The following colors so far have had a good variety of hardware options:
Craie;
Etoupe;
Noir;
Orange; and
Vert Comics.
However, again, this information doesn't show the entire picture:
While Noir is being produced in a variety of hardware colors – GHW, PHW, Rose Gold Hardware (RGHW), and Permabrass (PBHW) – about 1/2  of the bags have been produced in GHW, with PHW and RGHW bags each being produced in about 1/4 of the bags.
Vert Comics production has been pretty evenly split between GHW and PHW; however, all of the Mini Kellys so far have been produced with GHW, and all of the B25s and K25s  have been produced with PHW.
Birkin vs Kelly Production
It does seem that, currently, Kelly production is slightly greater than Birkin production, at least for regular leather bags; however, this is likely because there are many more regular leather variations of Kelly bags than Birkins. These variations include:
Mini Kelly;
25 cm (Sellier & Retourne);
28 cm (Sellier & Retourne);
32 cm (Sellier & Retourne – although these are not produced as much lately);
35 cm (Sellier & Retourne – although these are not produced as much lately);
Kelly Pochette;
Kelly Elan;
Kelly Danse;
Kelly Ado; and
Kelly Dépêches Pouch
while the Birkin variations include:
25 cm;
25 cm;
30 cm;
35 cm (although these are not produced as much lately); and
HAC 40 cm (also not produced much lately).
With that said certain colors do seem to be produced more often in one bag style or the other. For example, Craie, Gris Meyer, Gris Neve, and Mauve Sylvestre seem to be more commonly found in Birkins this season, and Celeste, Etoupe, Mushroom, and Vert Comics have been more frequently produced in Kellys. Additionally, Ostrich bags seem to be more frequently available in Birkins rather than Kellys this season.
There are some colors that do not seem to have been used for Birkins at all yet, including Bleu Jean (which is being utilized mostly for Mini Kellys so far). As an interesting note, many of the green (and green-blue) shades in general seem to be much easier to find in the various Kelly styles: this includes Vert Comics, Vert Criquet, Vert Cypress, Vert de Gris, Vert Fizz, Vert Fonce, Vert Jade, Bleu Jean and Celeste. Craie, Gold, Noir, and Orange all seem to be used pretty evenly for both Birkins and Kellys by this point in the season.
Specific combinations that seem to be in slightly greater production include Bleu Jean and Celeste Mini Kellys in Epsom, Craie B25s in Togo with GHW or RGHW; and Gold B25s in Togo.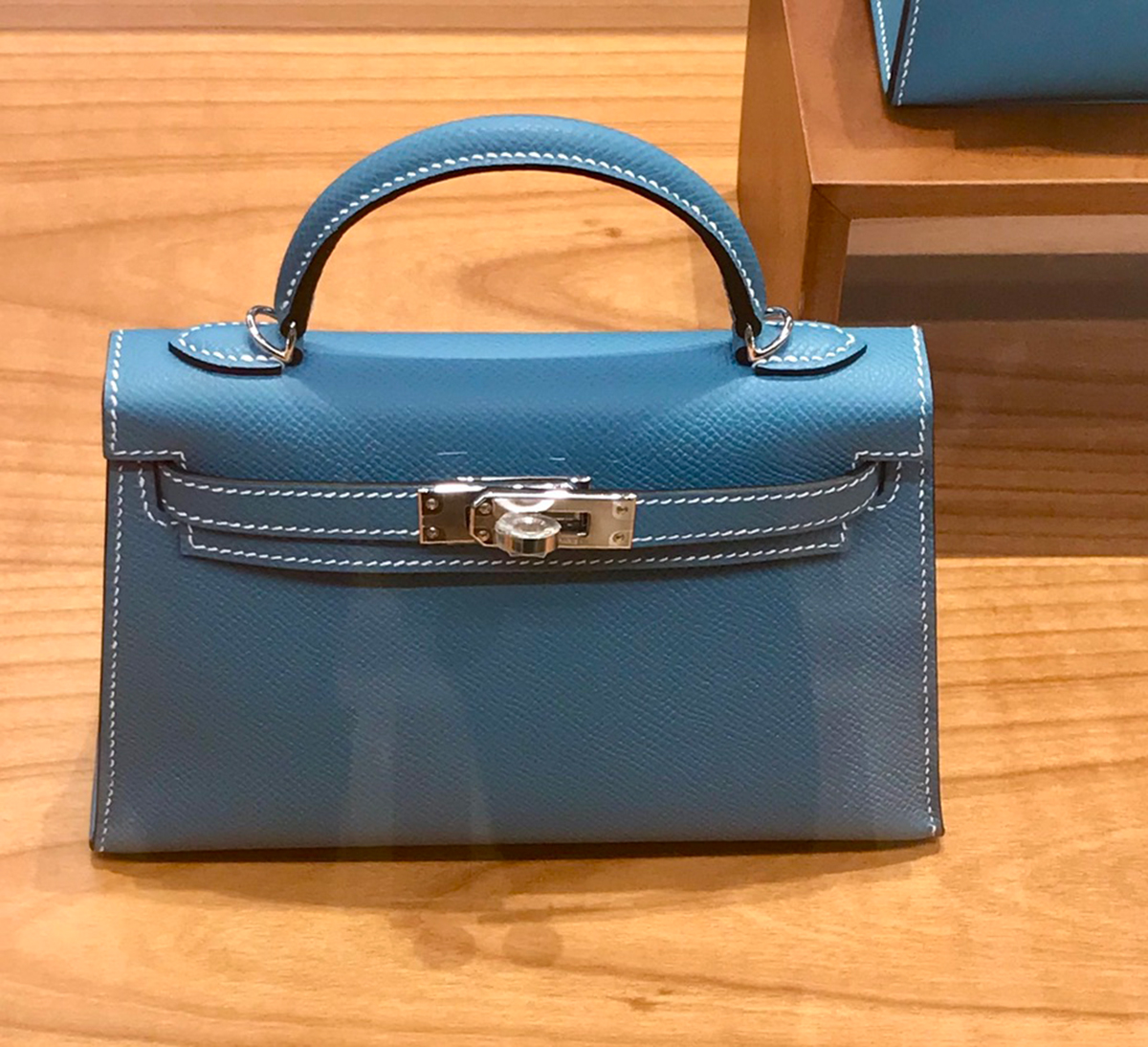 Special Bags and Push Offers
There are a wide variety of Push Offer and Special Versions of bag styles this season:
Multicolor and Multileather Bags
Bicolor/Verso Bags so far, all of these seem to be produced as Birkins and include:
Bleu de Prusse/Rubis B25;
Chai Swift/Beige Toile B25 PHW;
Gris Calilou Grizzly/Gris Meyer Swift B25 PHW (I have seen several of these);
Noir Box/Ecrou Toile HAC 40 PHW;
Noir Swift/Quadrille B25 PHW; and
Noir/Blue Nuit B25.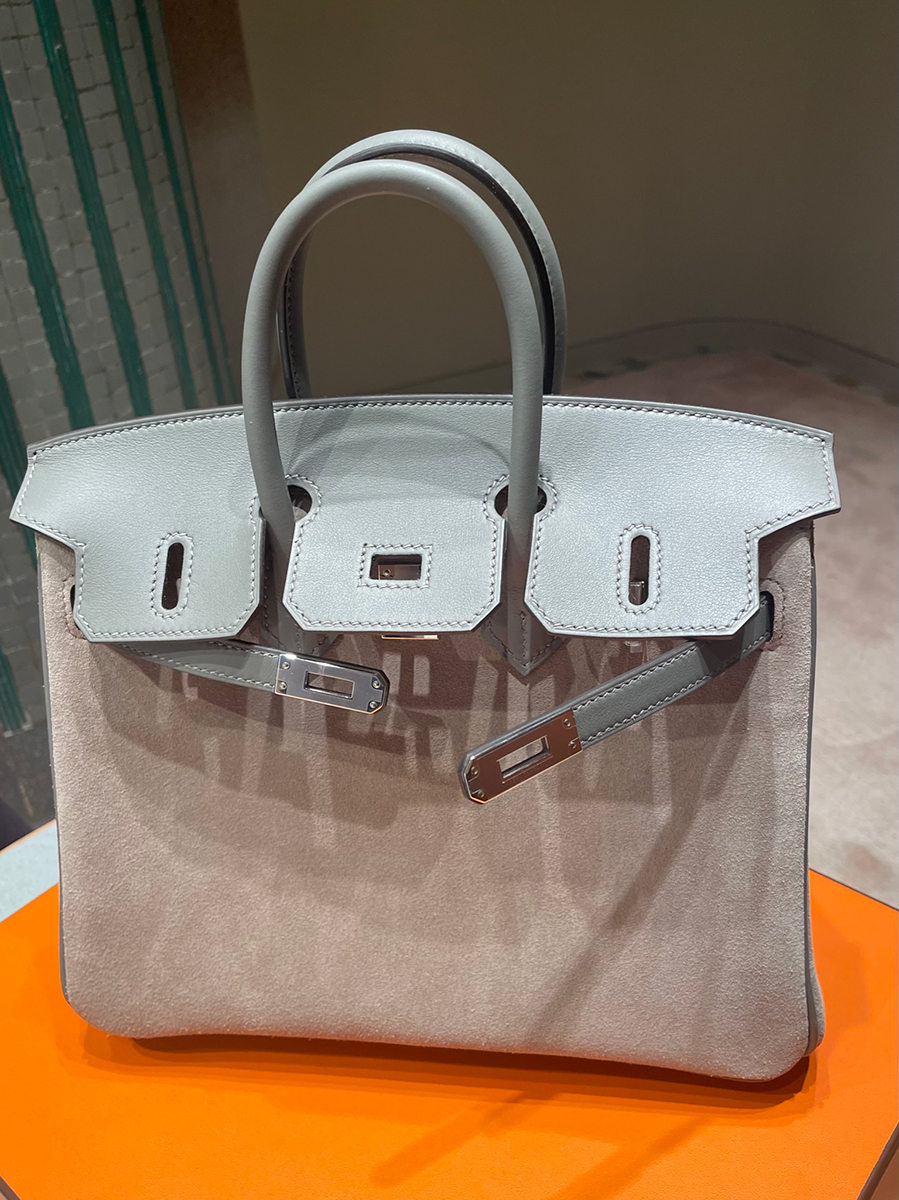 Tricolor Bags, on the other hand, have been mostly available as Kellys and include:
Bleu de Prusse/Bleu Indigo/Noir Epsom K25 GHW;
Craie/Gold/Mauve Pale K25 PHW;
Etoupe/Ecorce/Noir Mini K PHW; and
Vert Cypress/Gold Epsom K28.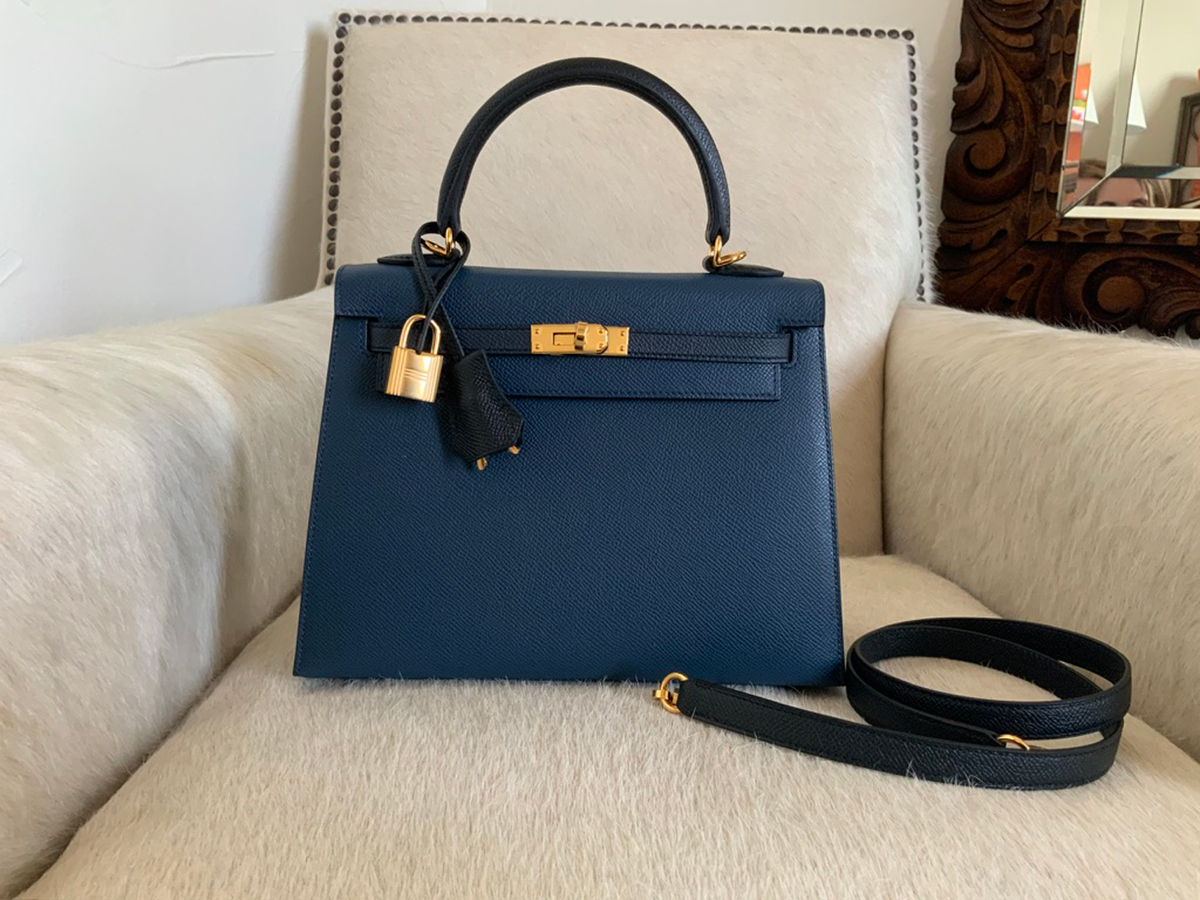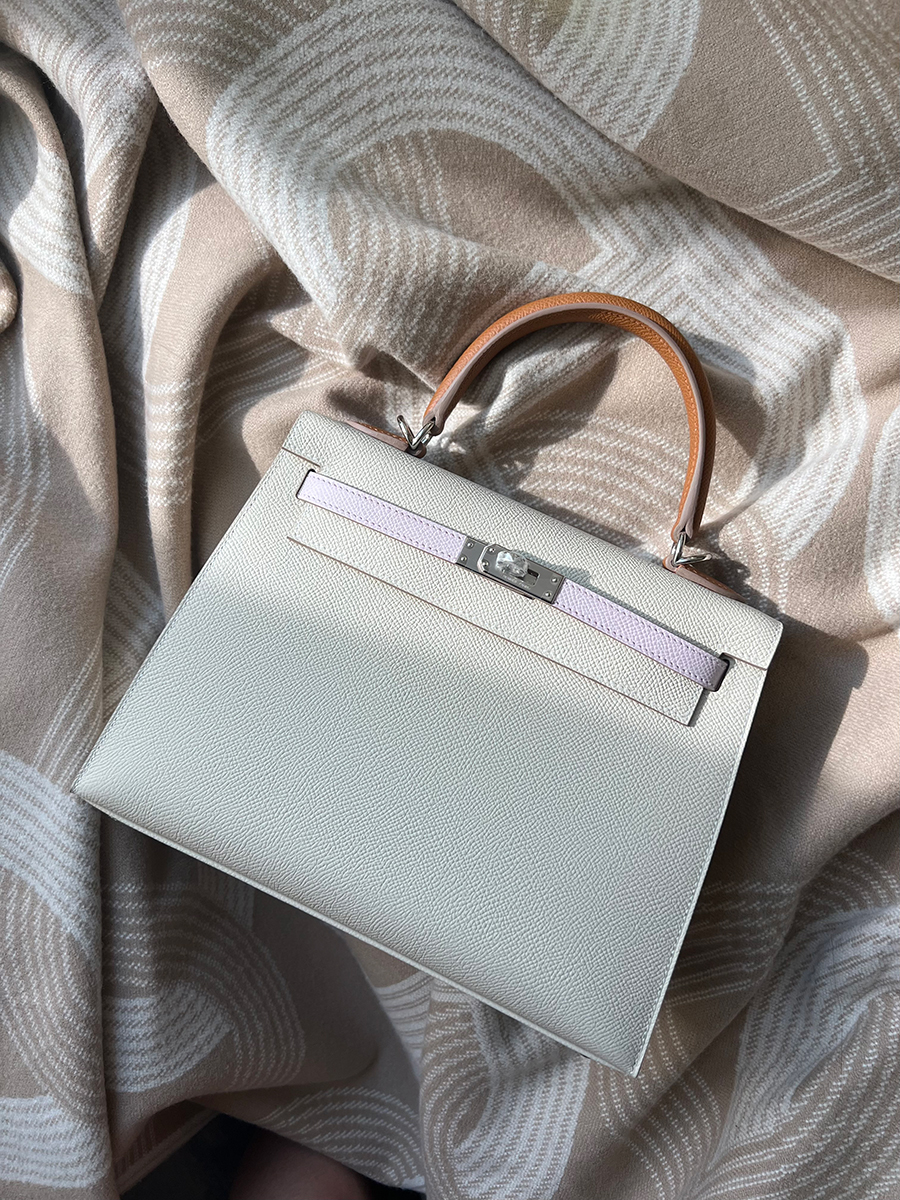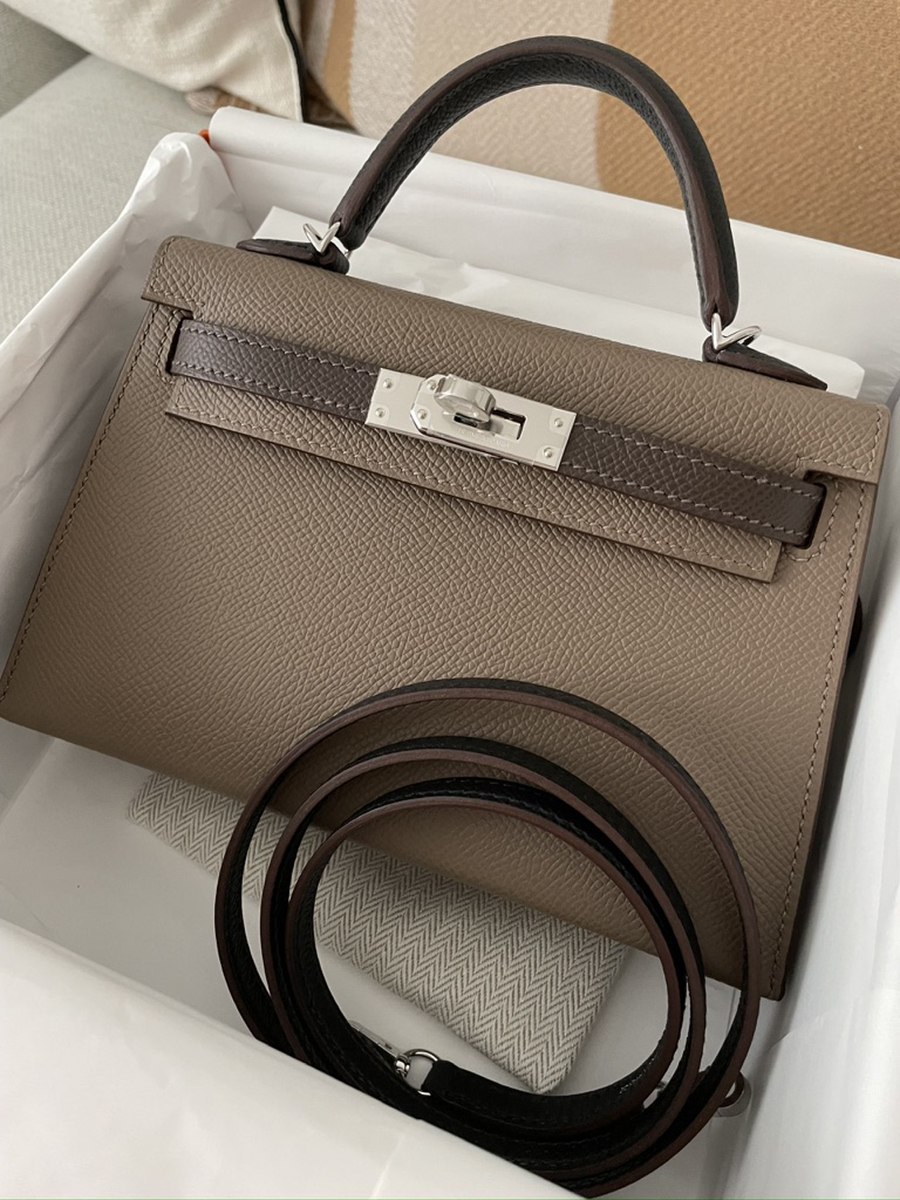 Colormatic
The Colormatic Birkins and Kellys are still being offered, either in Chai with Lime, Mauve Sylvestre, and Bleu Brume, or in Nata with Chai, Cuivre, and Bleu Brume.
Touch
Touch Bags are very popular and are produced in both Birkins in Kellys in the smaller sizes (B25 and B30, Mini Kelly, K25 and K28). The leather combinations currently being utilized are Togo or Veau Madame with Lizard or Togo with Crocodile:
Lizard:
B25 Noir Togo/Noir Lizard GHW;
Mini Kelly Noir Madame/Noir Lizard GHW;
K25 Noir Togo/Noir Lizard;
K25 Noir Togo/Noir Lizard GHW; and
K25 Rose Pourpre Epsom/Rose Pourpre Lizard PHW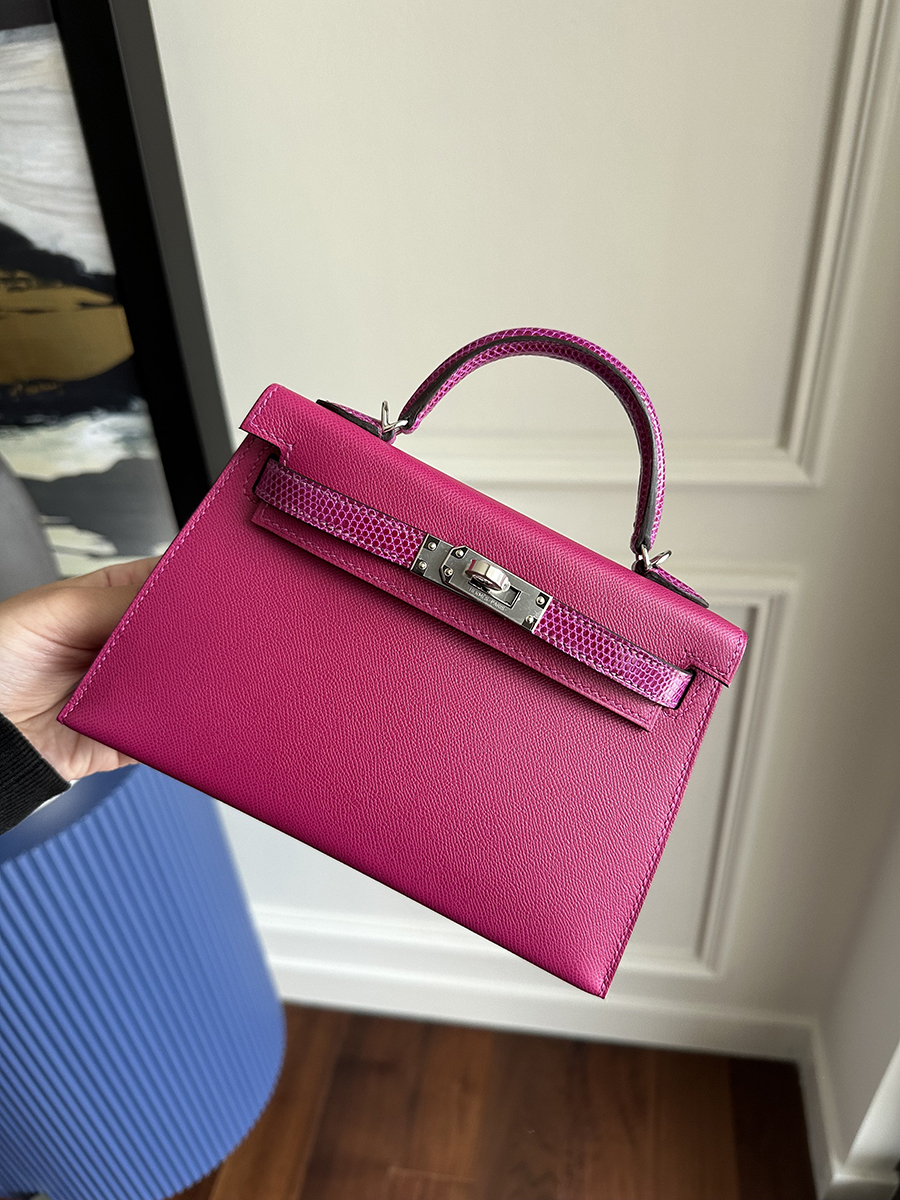 Crocodile:
B25 Gold Togo/Miel Crocodile;
B25 Gris Meyer Togo/Crocodile;
B30 Rubis Togo/Crocodile; and
Mini Lindy Vert Fizz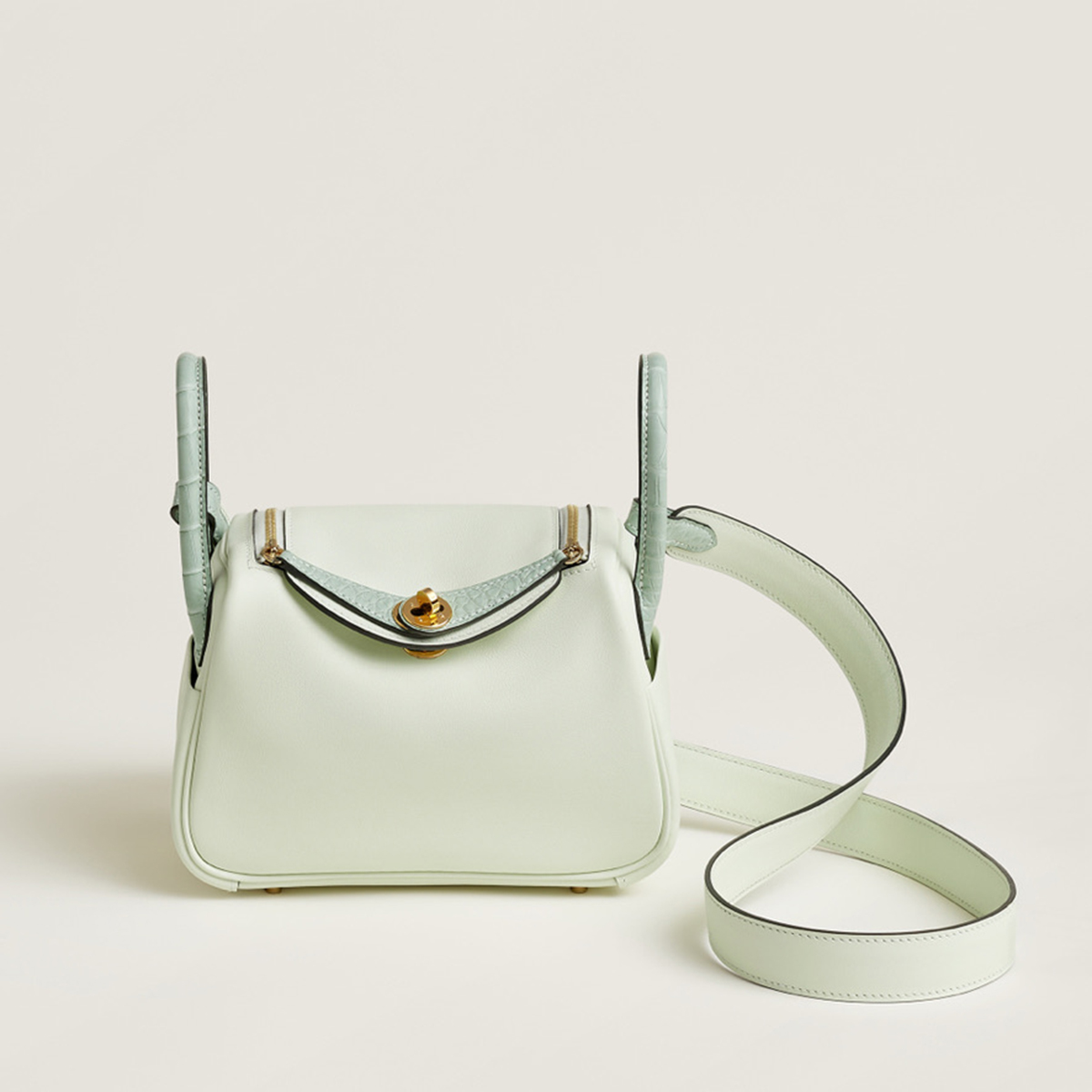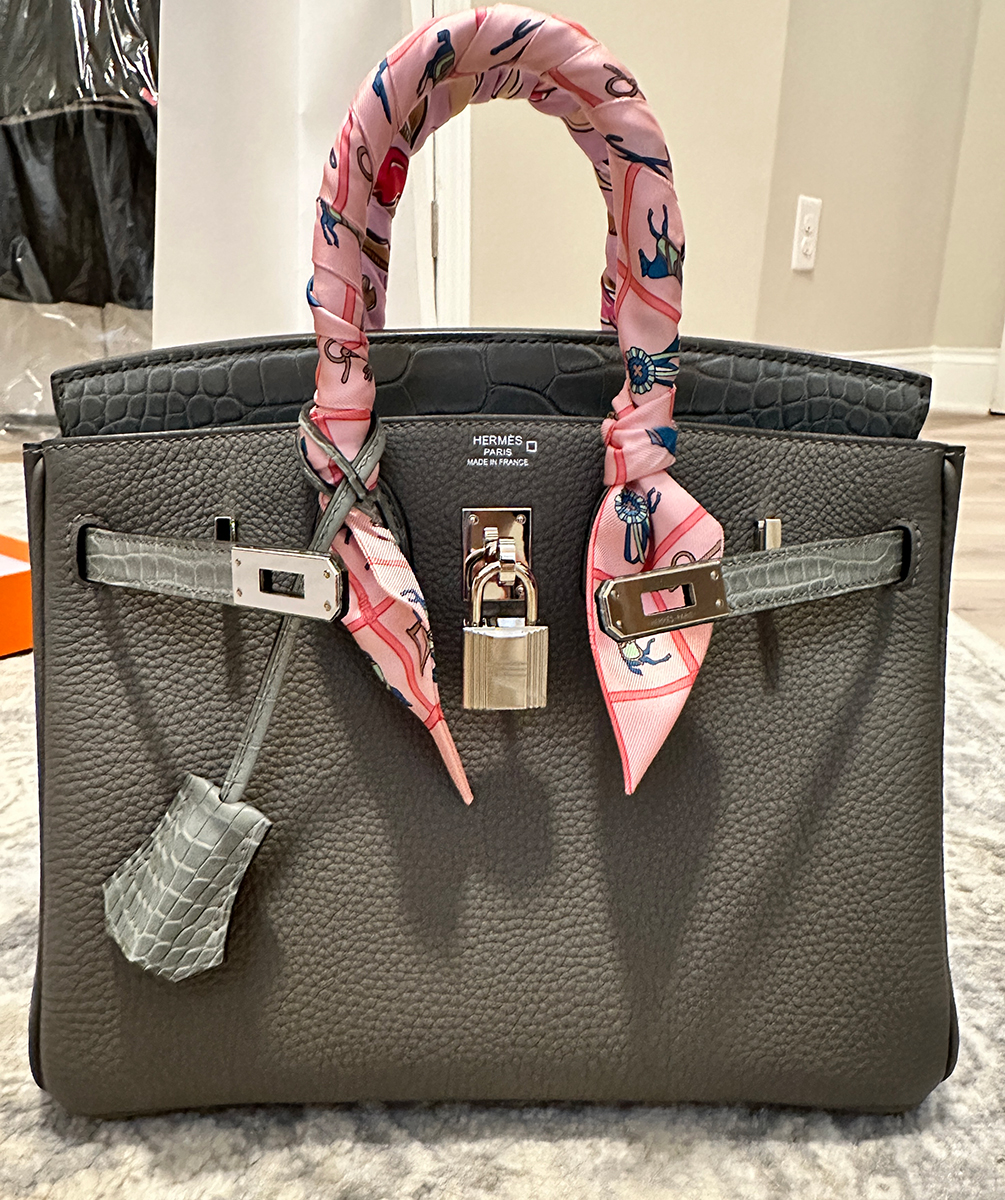 Birkin Fray Fray 
It seems that fewer of these are being produced, and the sole Noir B35 Fray Fray seen recently may have been a holdover from a prior season.
Bolide on Wheels
The Bolide on Wheels has been offered in several colorways, including Bleu Saphir with Orange Wheels, and Vert Fizz with White Wheels.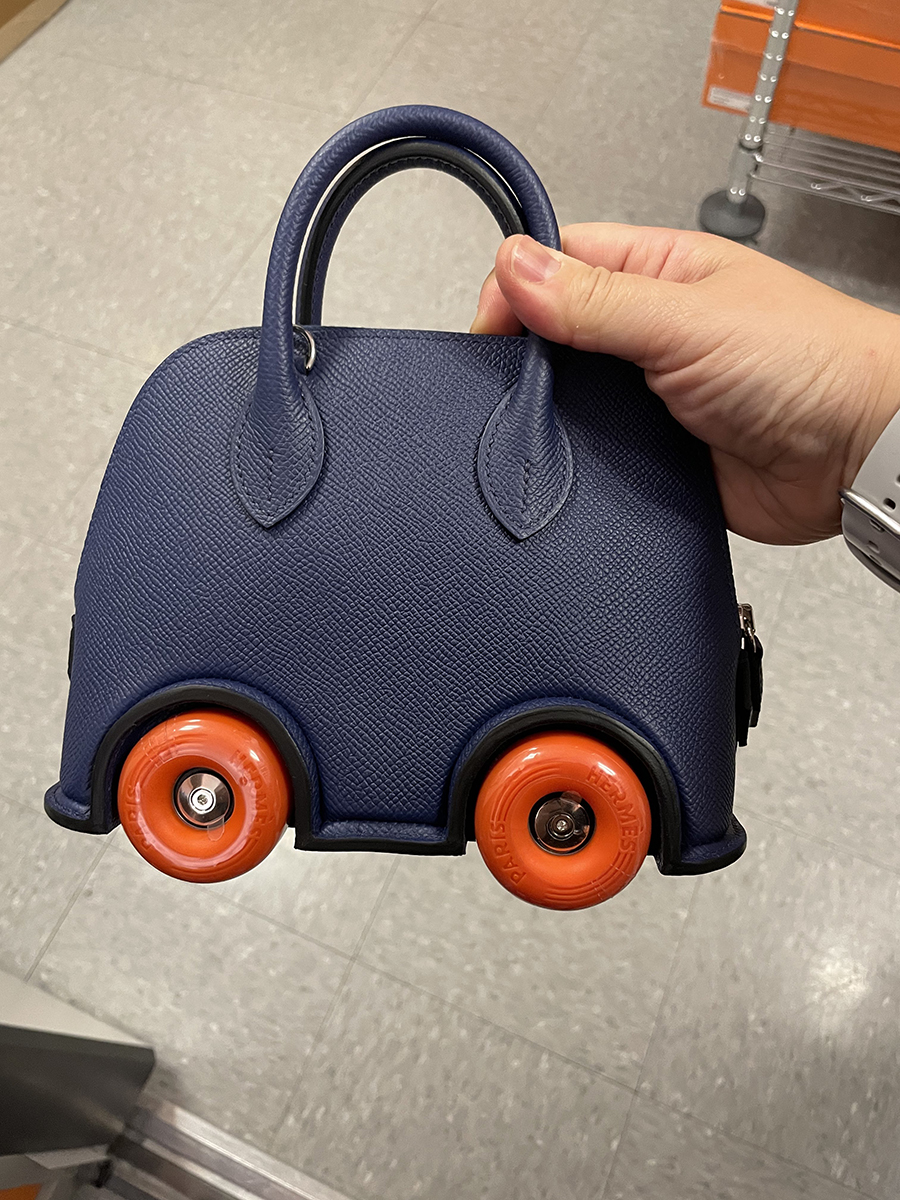 Cargo Bags
Cargo bags are still being produced in various versions, including the B25 in Noir, and in several Picotin versions, including Beige Marfa/Ecru Toile with GHW, Noir, and Vert Comics.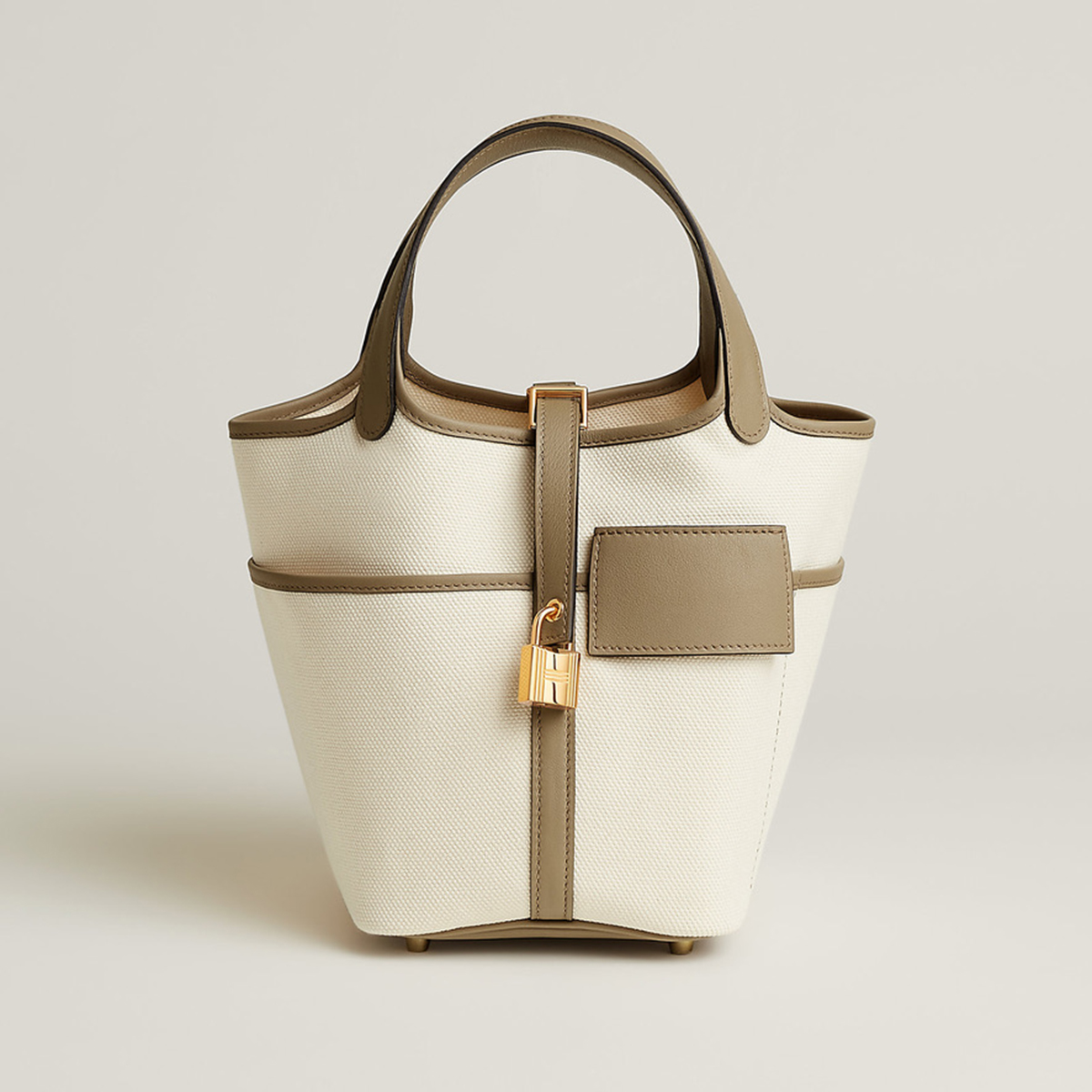 Côte à Côte Tuffetage Birkin
This particular style has been making the rounds, although a corduroy Birkin might not be everyone's cup of tea: Noir Swift/Blue Corduroy PHW.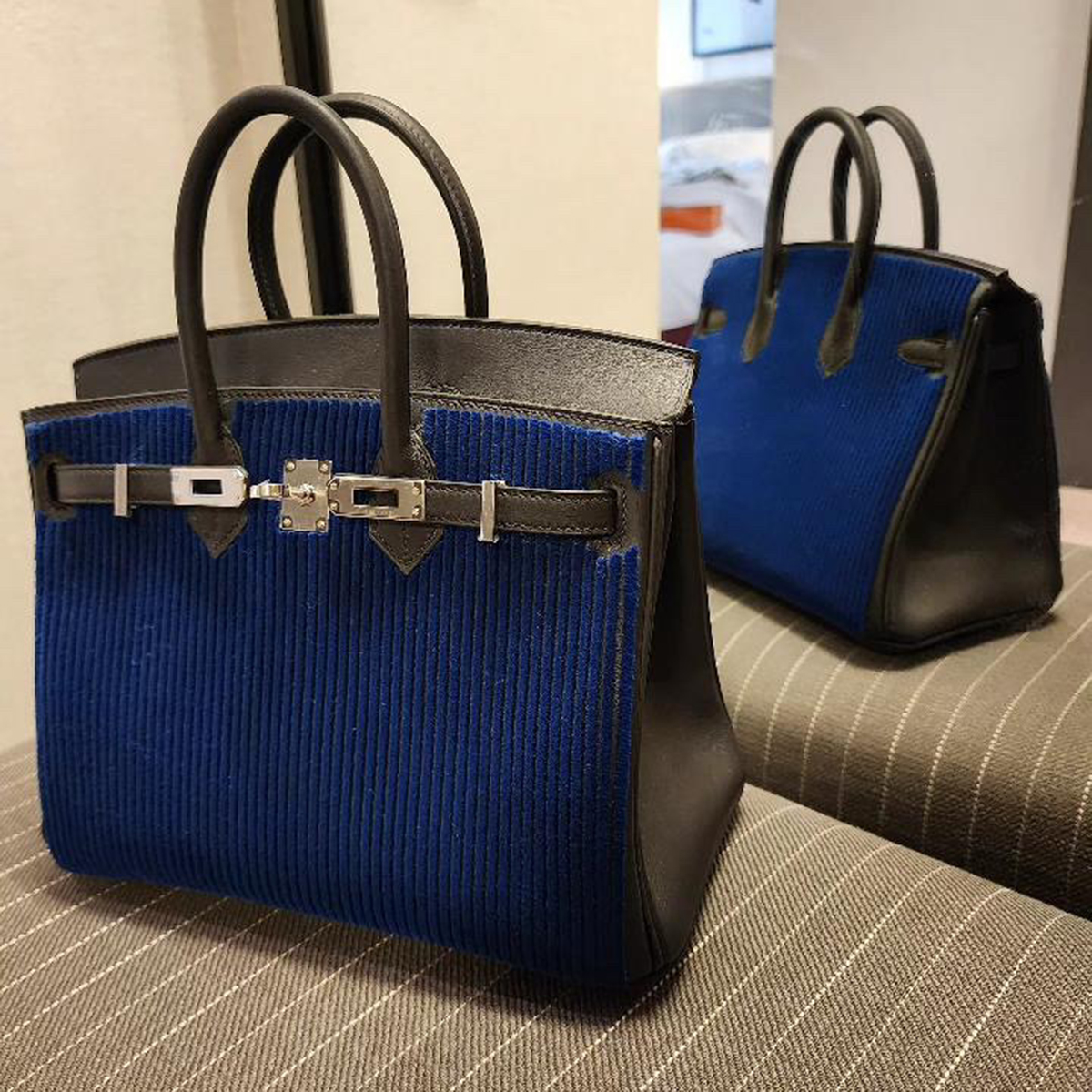 >En Desordre
The popular En Desordre bags are also on offer and seem to be a somewhat regular (if still rarer) seasonal offering, like the Touch bags. The Kelly en Desordre production seems to be more frequent and available in more colors – Craie with GHW or PHW, Noir with GHW, or Vert Fizz with PHW, all in Epsom leather – than the Birkin en Desordre, which seems to be limited to Gold/GHW.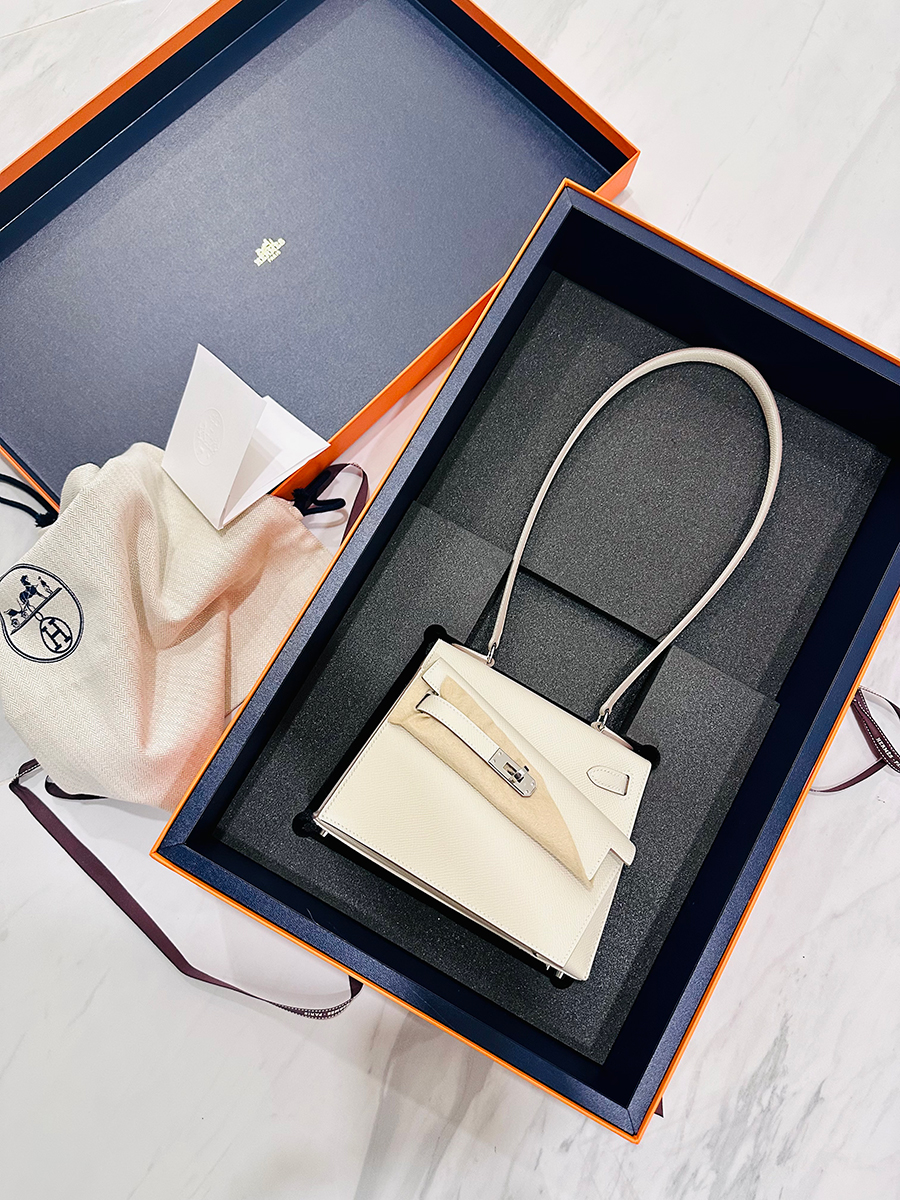 Kelly Messenger
I am listing the Kelly Messenger, a new bag this season for the Men's Department, with the special bags here, as future production is currently unknown, Although there are supposed to be two sizes in production, I have only seen the larger size produced so far, in the following combinations:
Barenia Faubourg PHW;
Caramel Togo PHW;
Etoupe Togo PHW;
Gold PHW; and
Noir PHW.
Quelle Idole Picto
The Quelle Idole Picto appears to be still in production, although still very limited, in the Mauve Sylvestre colorway.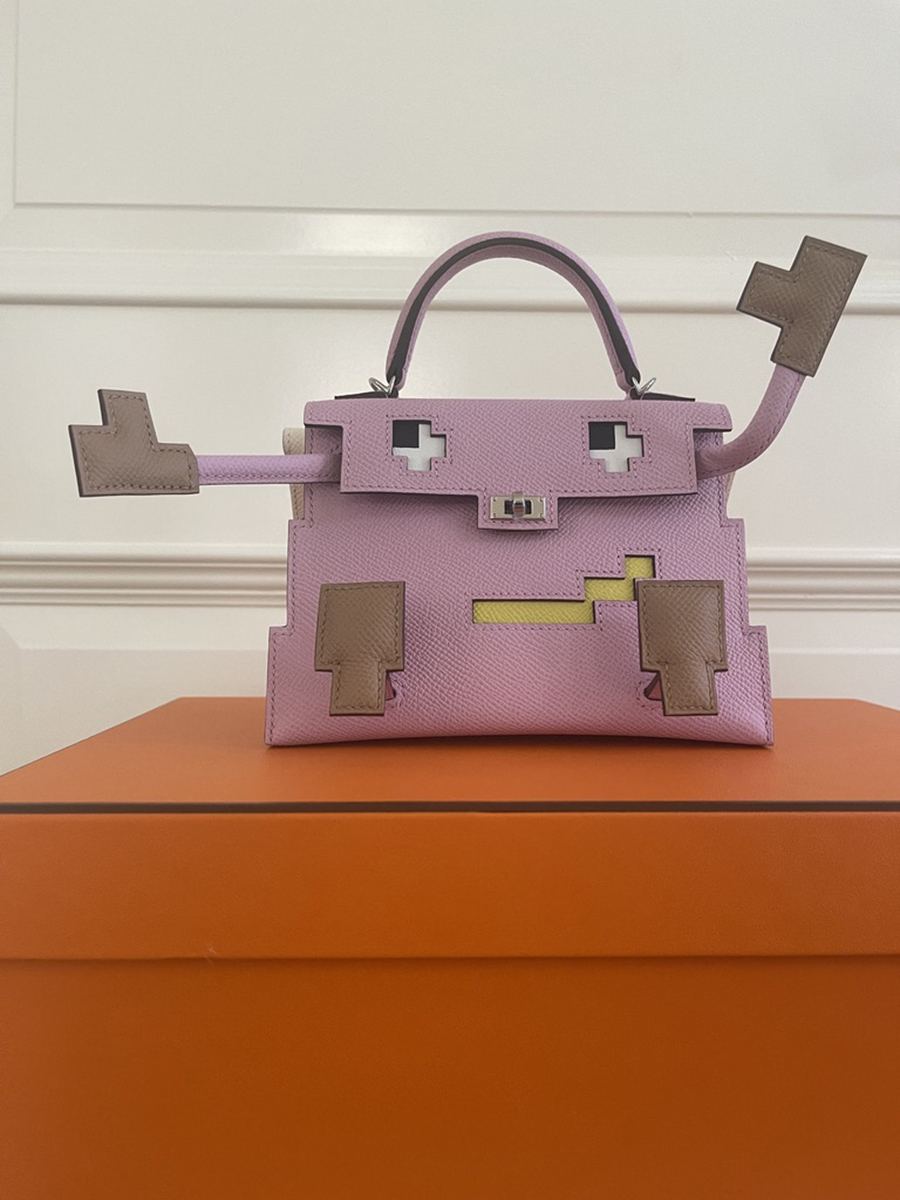 Shadow Clutch
The Shadow Clutch, which comes only in Swift leather, has been available this season in Bronze Dore, Gold, Noir, and Vert Yucca.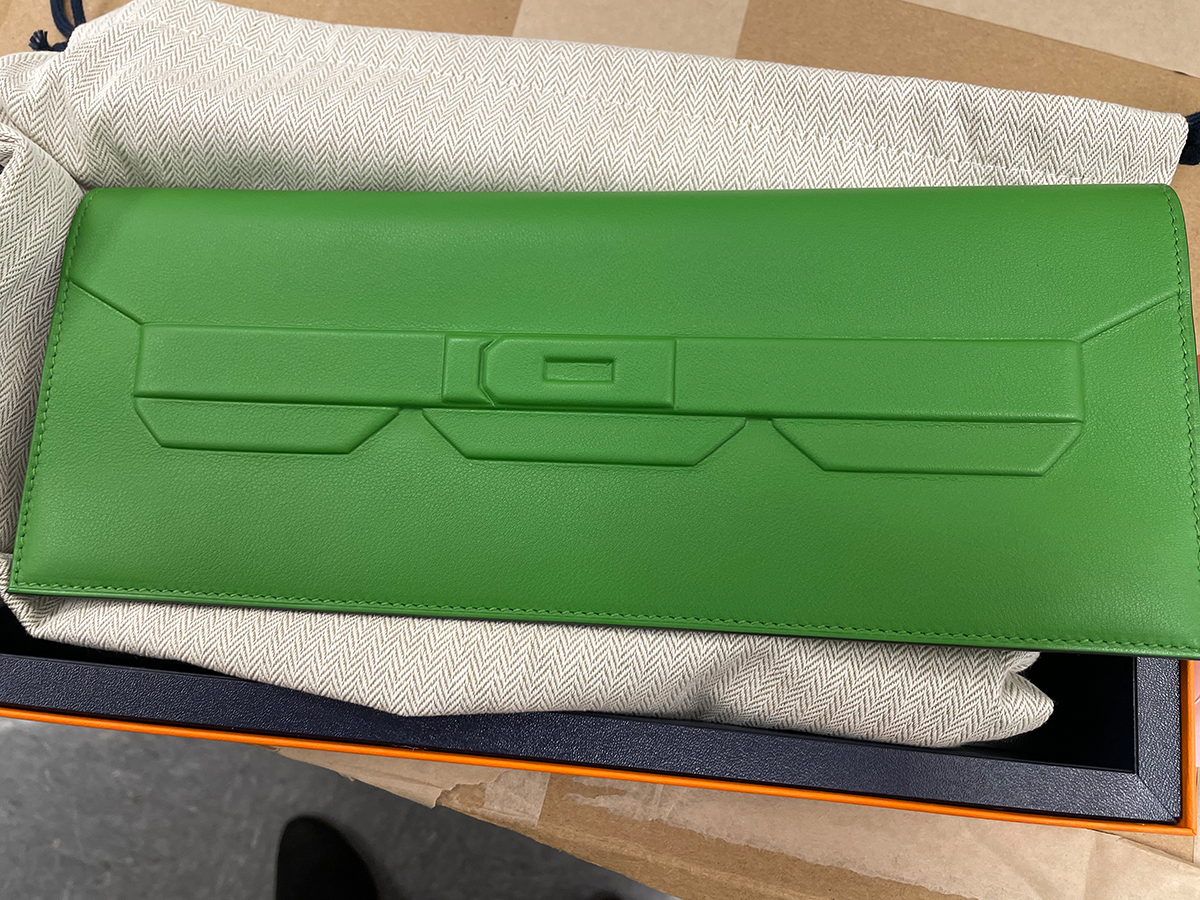 3-in-1 Birkin
The 3-in-1 Birkin is still being produced in Gold with PHW.
20cm Birkins
The beloved Birkin Faubourg and the much-anticipated 20cm Birkin, while both still extremely limited in production, are making appearances here and there.
Birkin Faubourg:
Recent Birkin Faubourgs produced have been in the Night (Blue) and Winter (Black) colorways.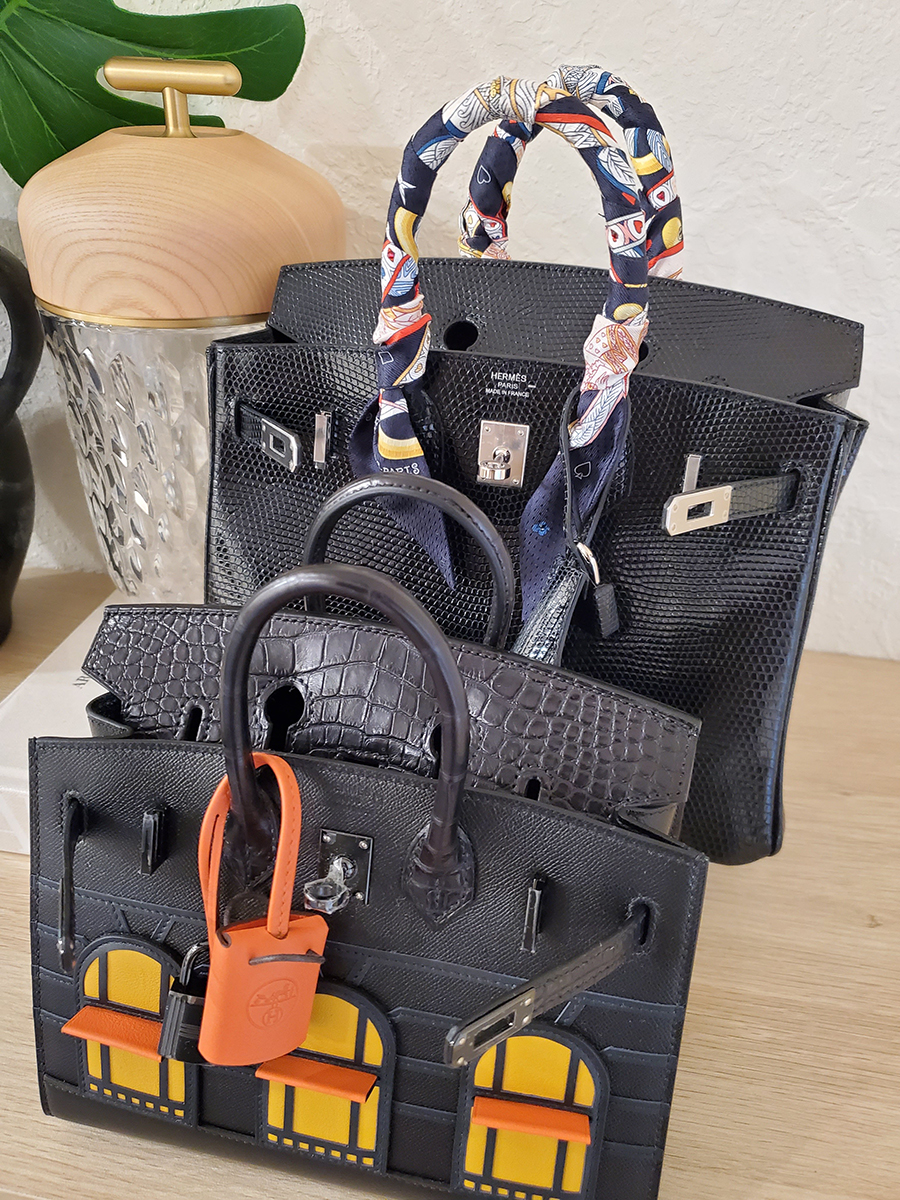 20cm Birkin:
The 20cm Birkin, which has only had very few sightings worldwide so far, has been in Crocodile with GHW, including
Gold;
Gris Neve;
Noir; and
Vert d'Eau.
The sole exception to this so far has been one 20cm Birkin produced in Lizard in Noir, also with GHW.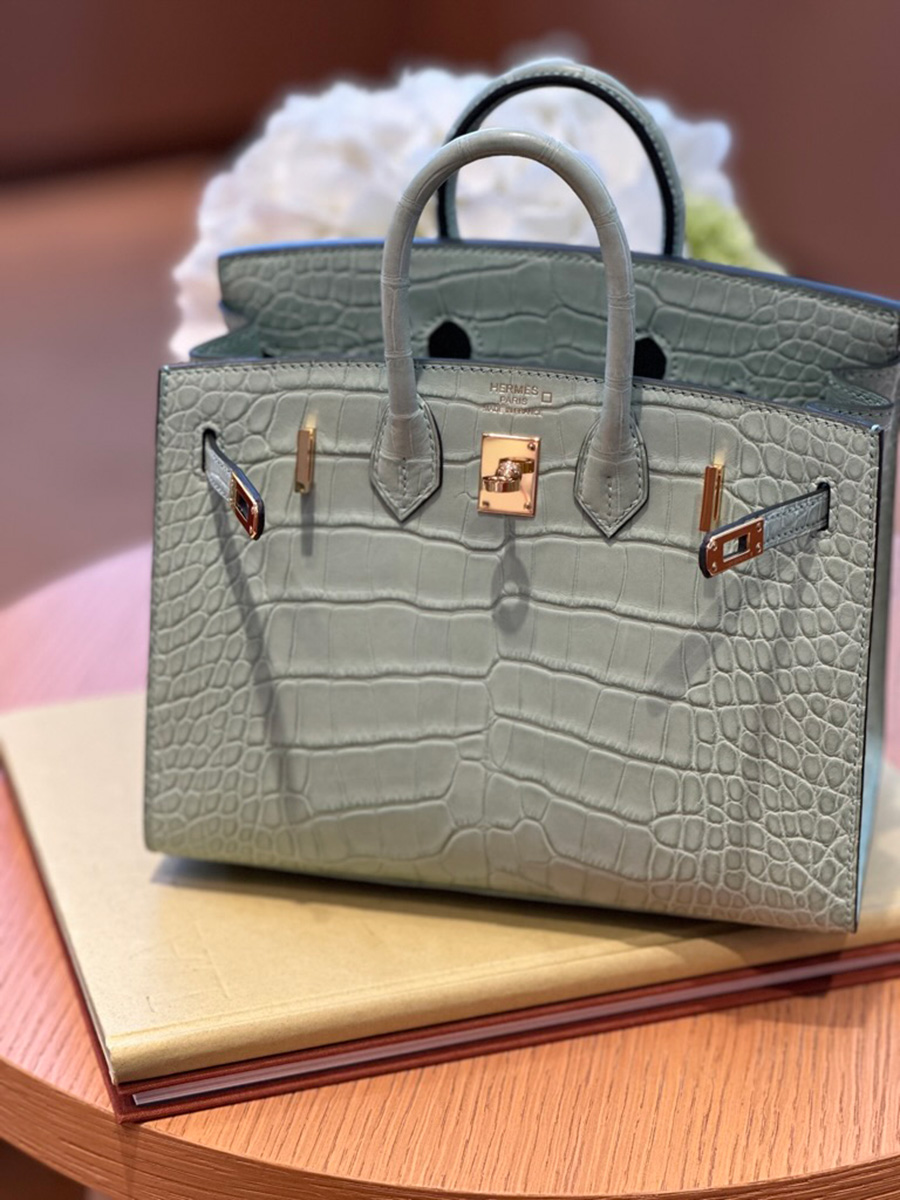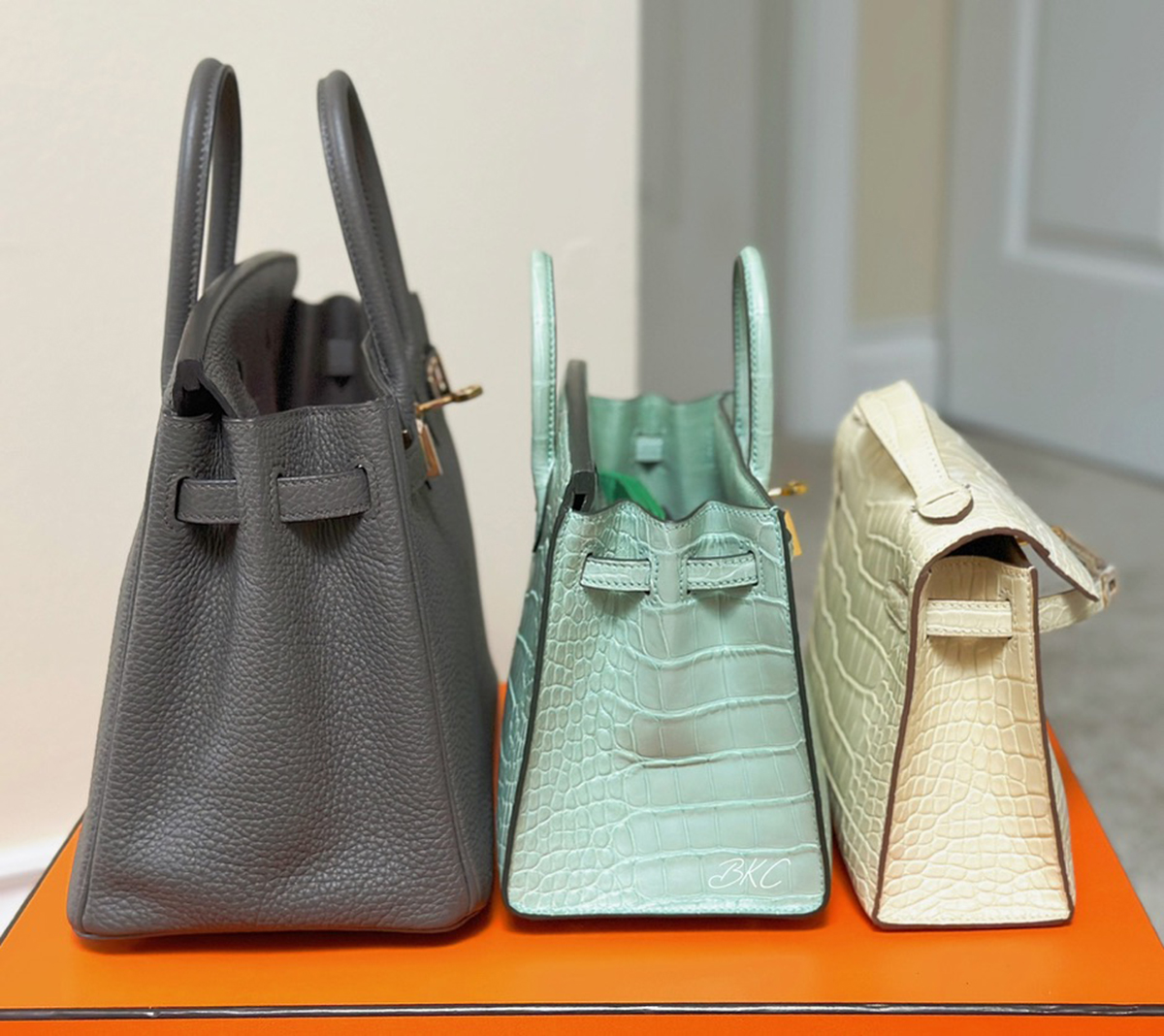 Metallic
Finally, there is the much-anticipated return of metallic-colored bags, which were shown for AW23 during the  Spring. Metallic leather Hermès bags have not been produced since 2004 when a limited amount were made available in conjunction with the 2004 Olympics. While none have been spotted for sale yet, it is thought that these should be appearing more towards the end of the AW23 season (October or November).
Here's hoping!