Ferragamo is one of the most consistent luxury brand's on the market, staying true to both their brand DNA and their iconic craftsmanship season after season. Creative director Paul Andrew has done an incredible job of marrying his vision with the Ferragamo name since he was appointed women's creative director in late 2017. His latest accessories for the brand are classically timeless yet modern and fresh at the same time.
The fall/winter 2020 collection explores the ever-changing nature of the modern female identity. In 2020, a woman is no loner defined by antiquated normalities, rather she is self-defining and free. This collection examines the somewhat new-age thinking of femininity as a fluid space that allows women to be experimental and playful.
When it came to the bags, Andrew expanded on the now classic Studio bag featuring new iterations of the slouchy silhouette such as fabric embroidery as well as a novelty leather version with exquisite hand-woven details and distinctive metal studs. The Trifolio bag, which is a new triple-pocket expandable bag for spring 2020, was also given a seasonal makeover.
Two new silhouettes from the brand made their runway debut for fall 2020 as well, and both reflect Ferragamo's rich history, rooted in artisanal heritage. The first, is a day bag which features clean lines and a beautiful, yet minimal shape. Seen in vegetable tanned nappa alongside the second shape, a bucket bag meets flap bag silhouette, both of these new shapes are understated and elegant while remaining contemporary and relevant. View the collection below.
[Photos via Vogue Runway]
1 / 8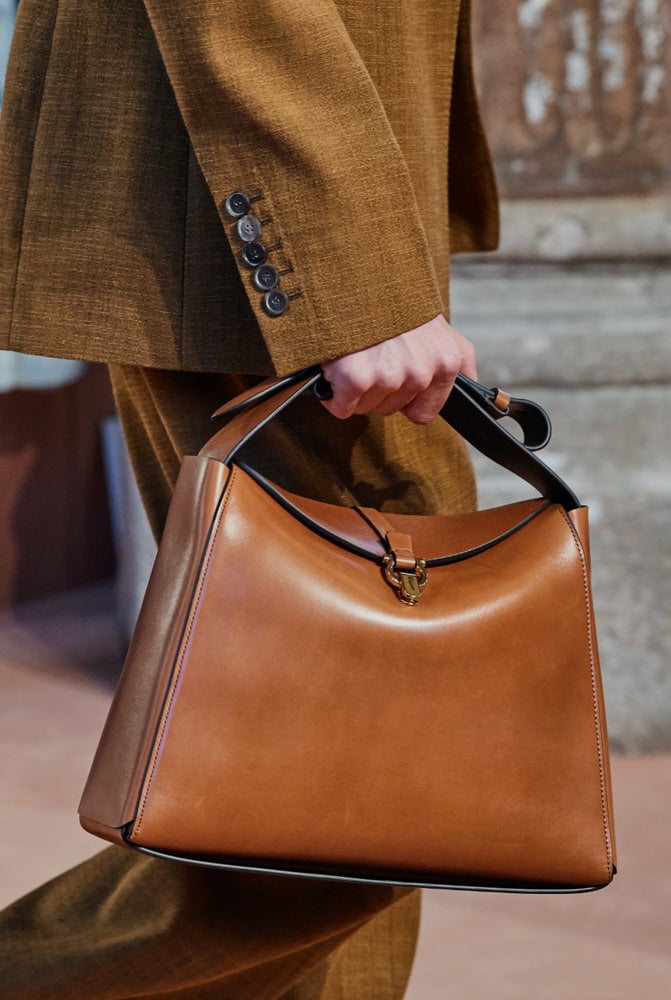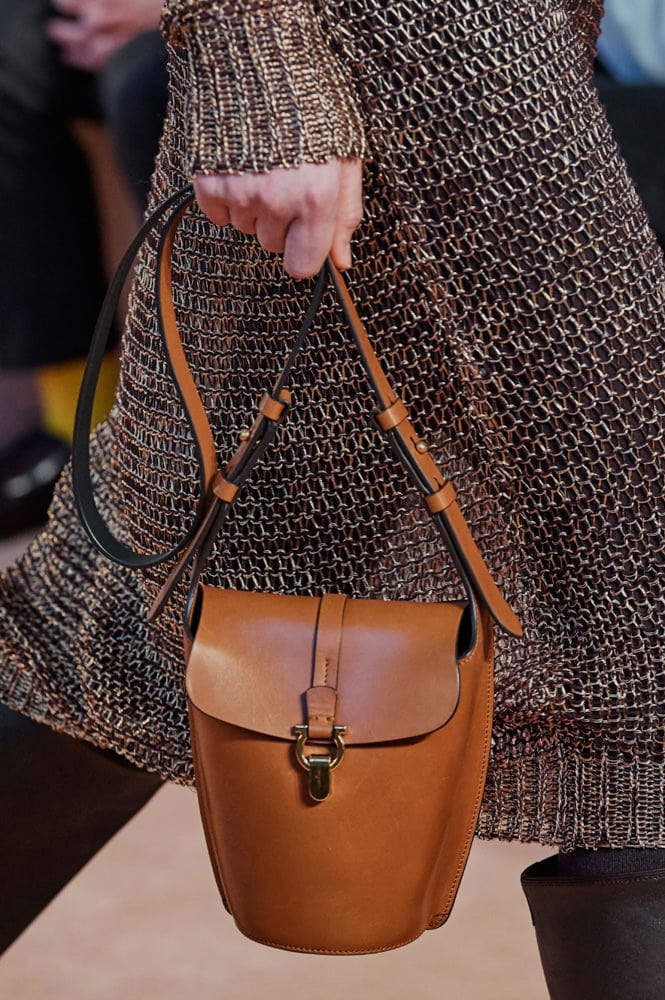 2 / 8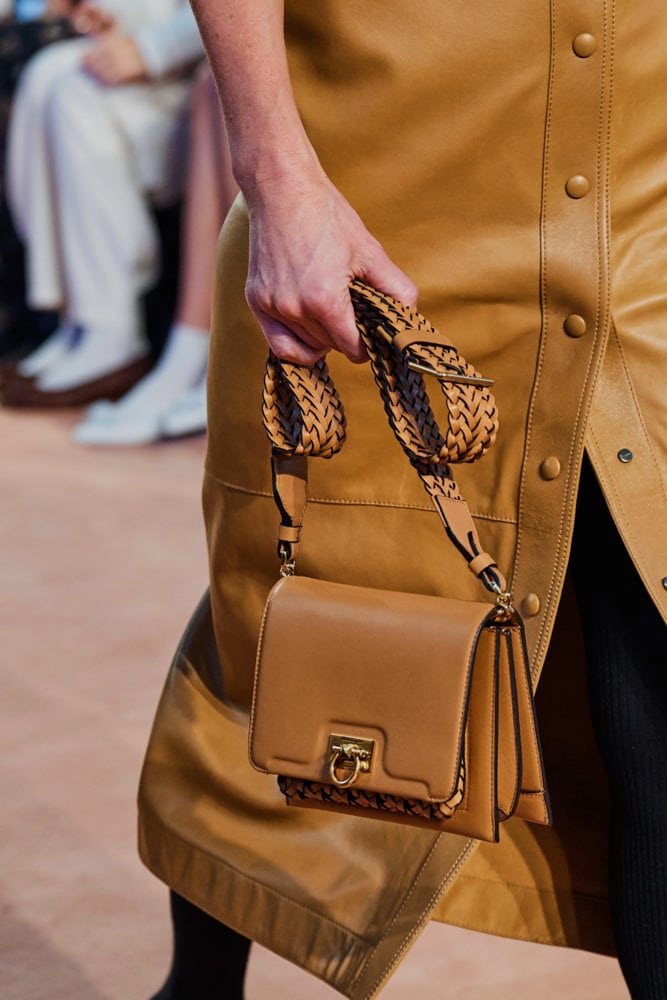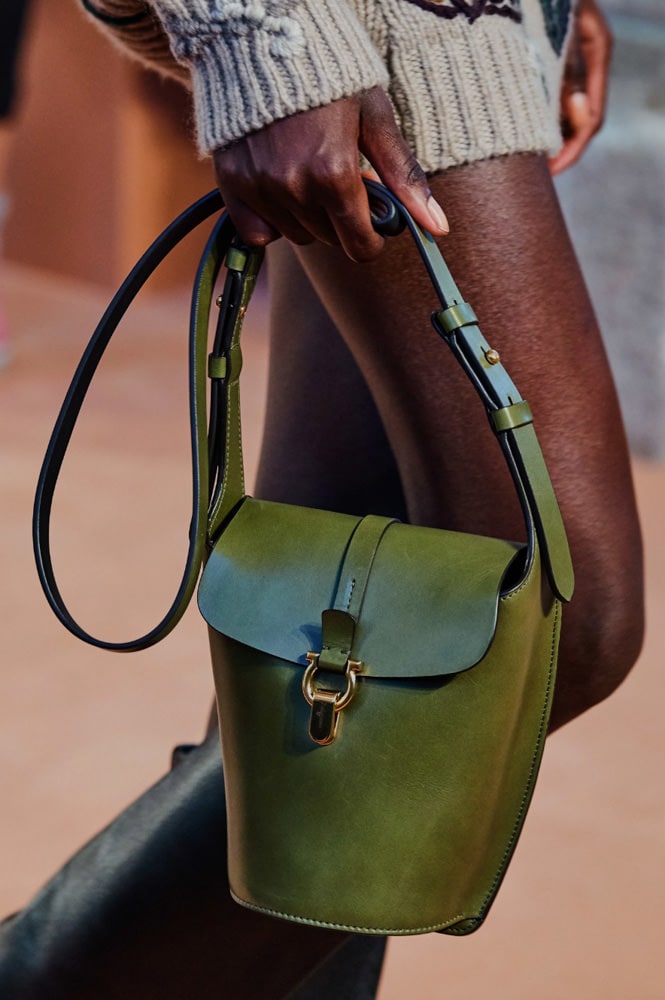 3 / 8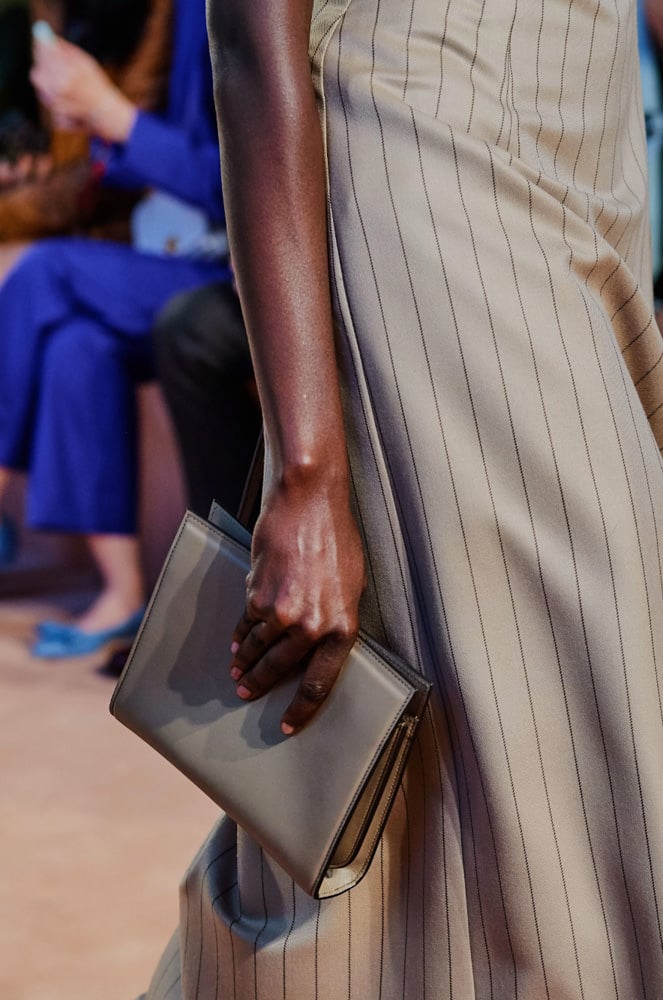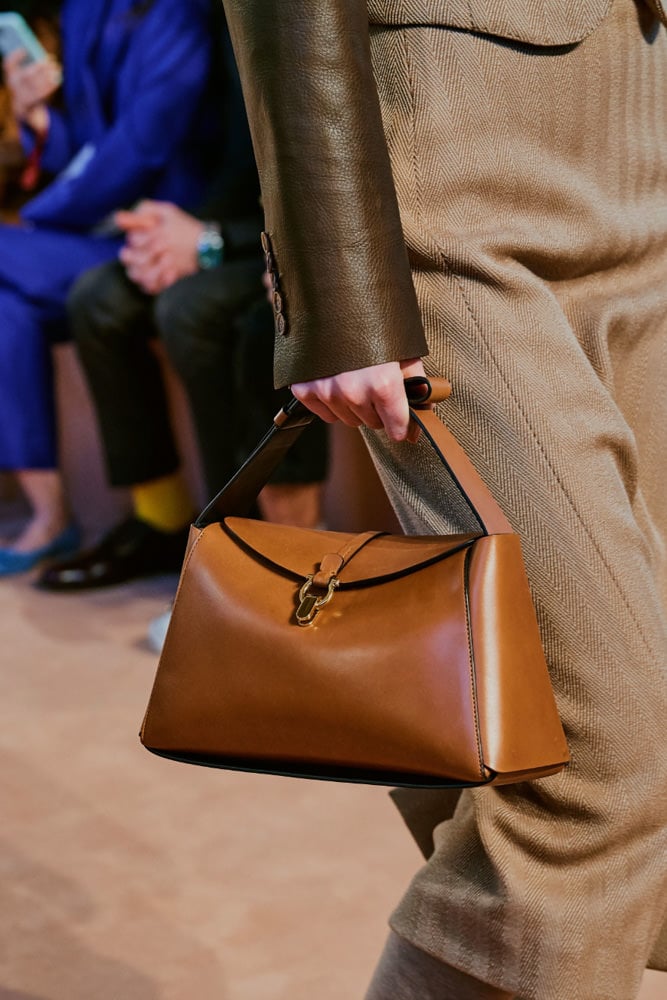 4 / 8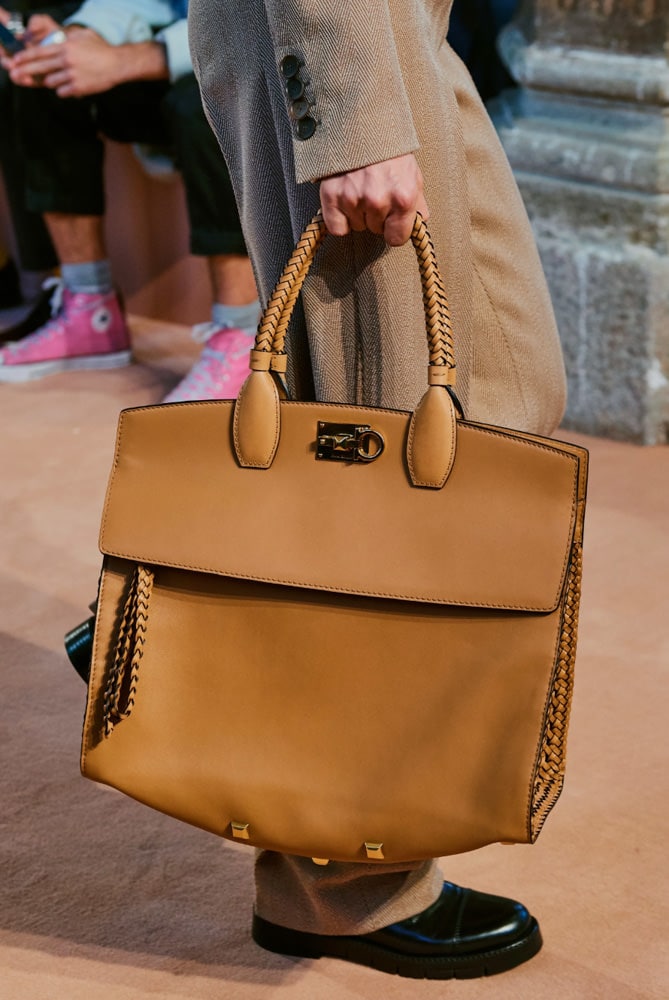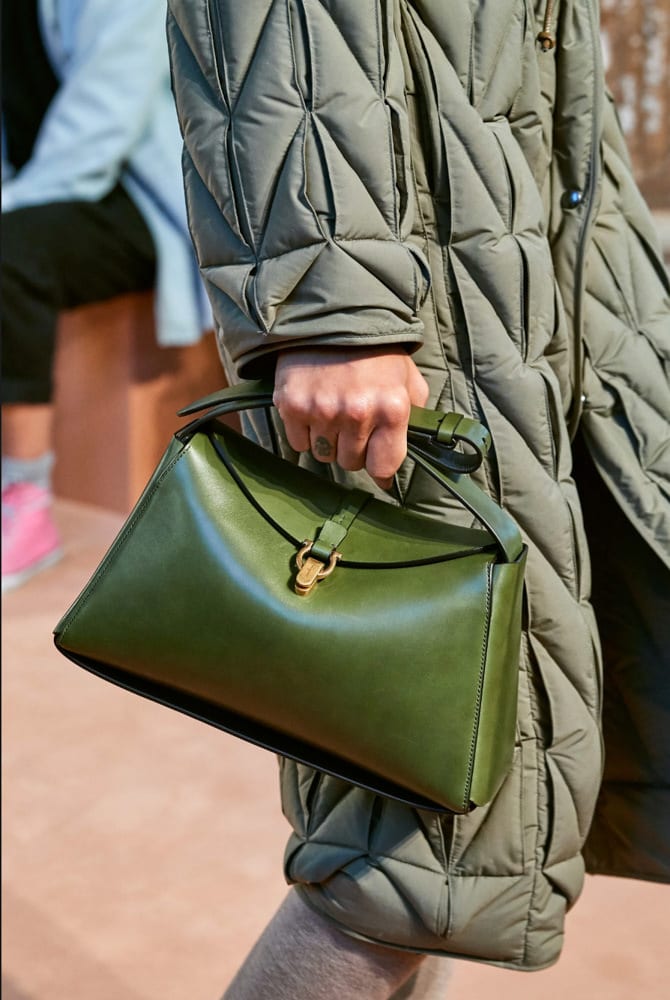 5 / 8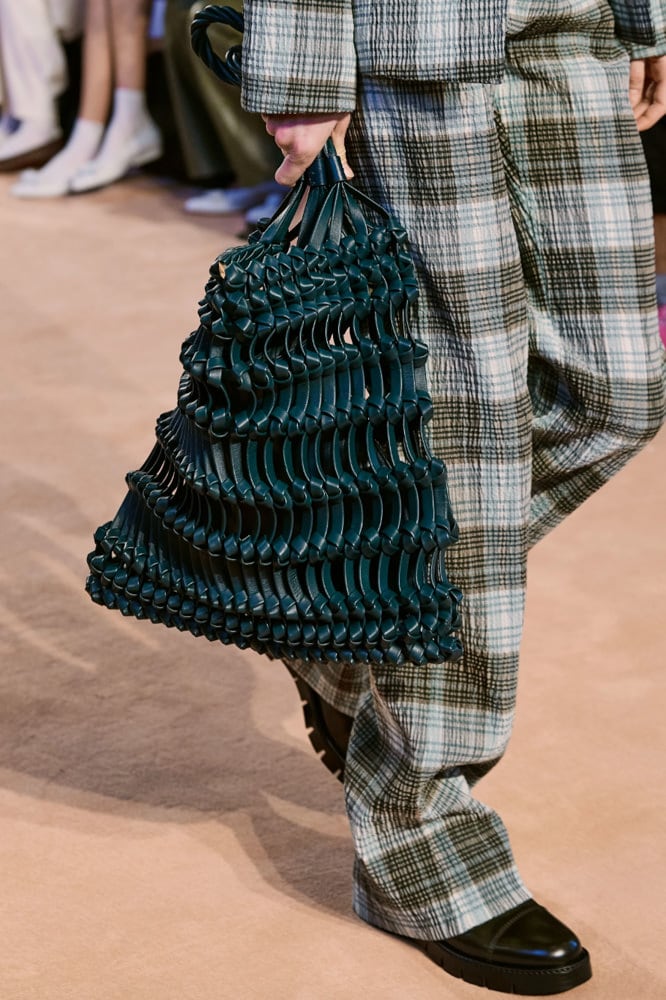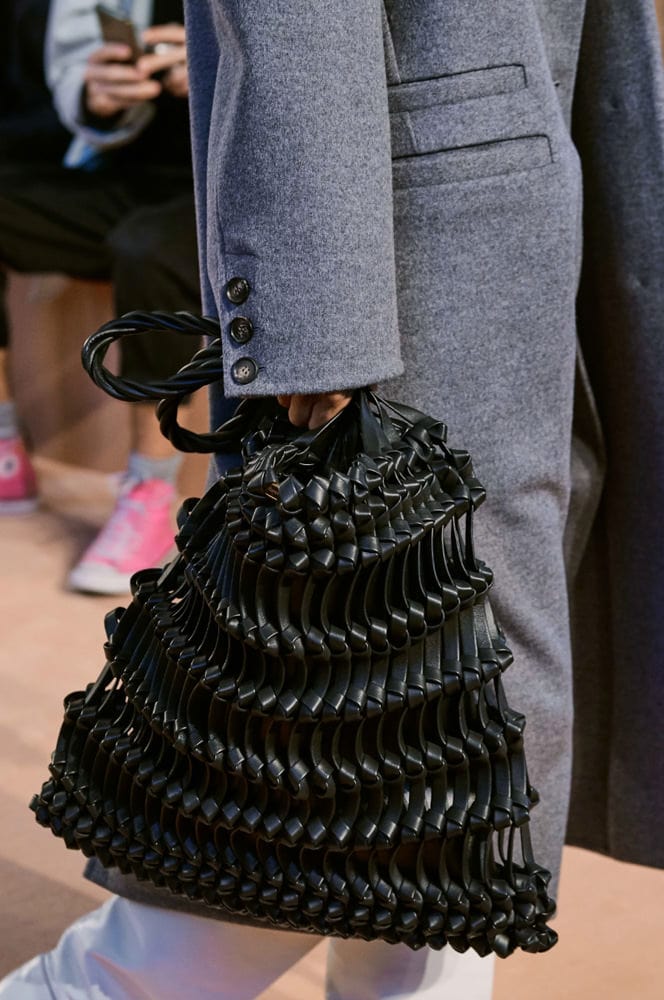 6 / 8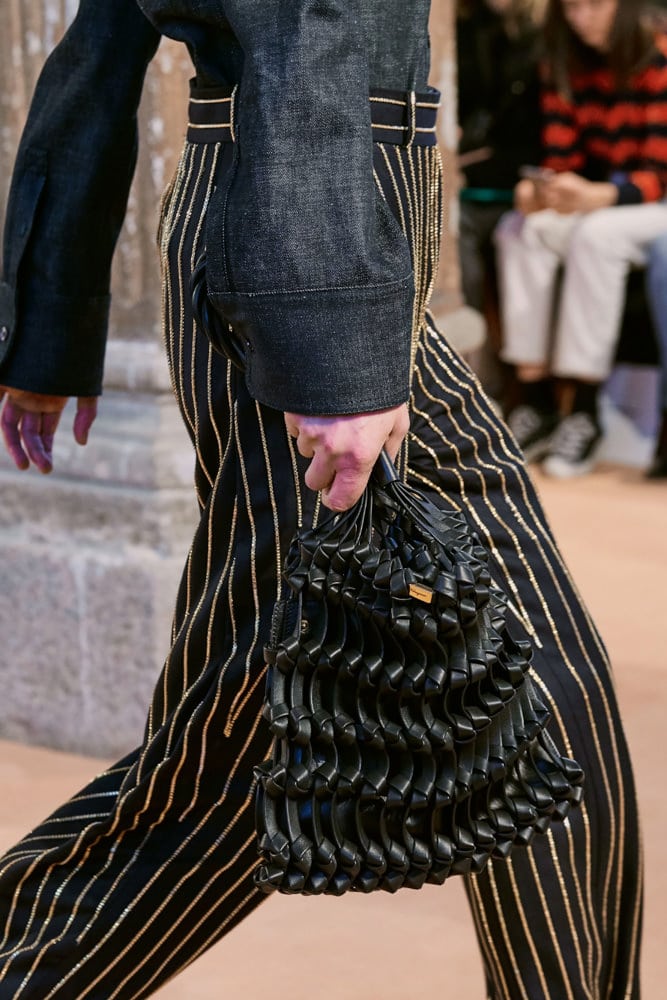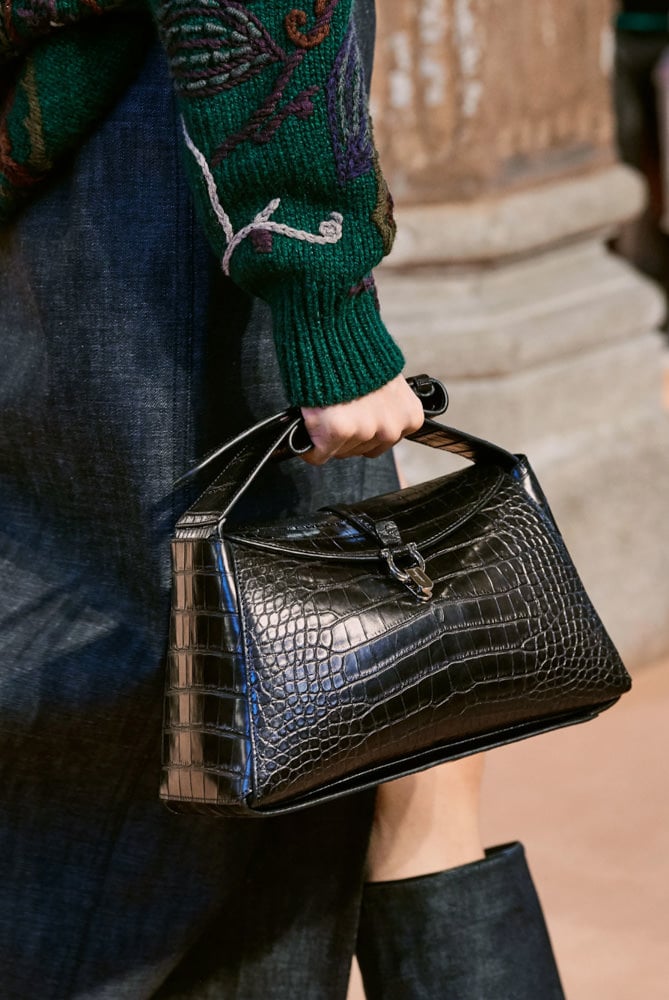 7 / 8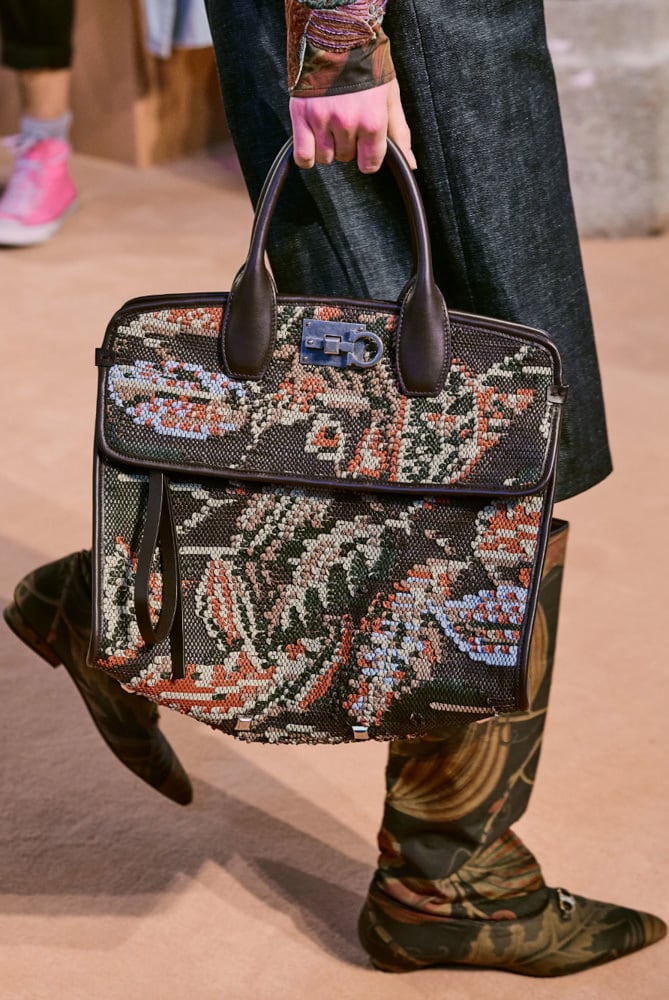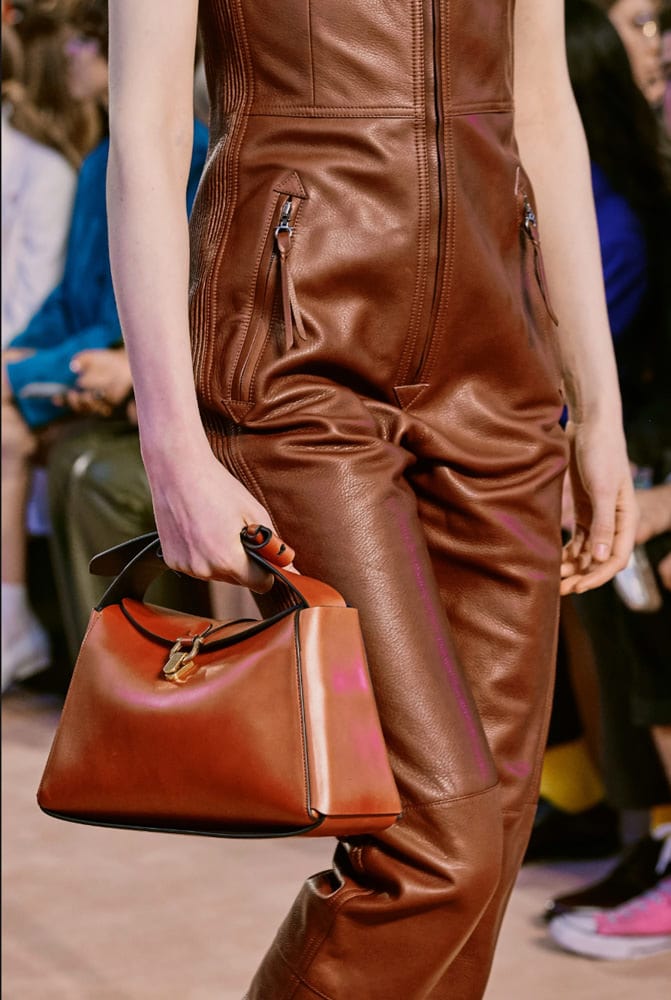 8 / 8