Along with the brand's pre-fall 2020 collection, Fendi has introduced a brand new personalization service on a selection of products from its new collection. Now available on Fendi.com and in select stores worldwide, Fendi's personalization service aims to combine its excellence in craftsmanship with unique creativity. This new service adds an additional layer to the Fendi client's utmost taste for both luxury and exclusivity.
The Fendi Rise sneakers are available to be customized as well as a range of RTW pieces. Products can be emblazoned with a customers initials, with 3 letters being the max. Let's talk bags—for the handbag lover who isn't shy about showing off who they are, Fendi has added a customizable touch to its new ID bag. The Fendi ID is crafted of soft lambskin leather with contrasting leather sides and a front flap that's finished with a round FF detail. Handbag lovers will recognize this detail as an updated version of the classic Fendi Baguette Buckle. Smooth curves give the iconic finish a modern touch, and the hardware is see-through, allowing the contrasting leather to show through.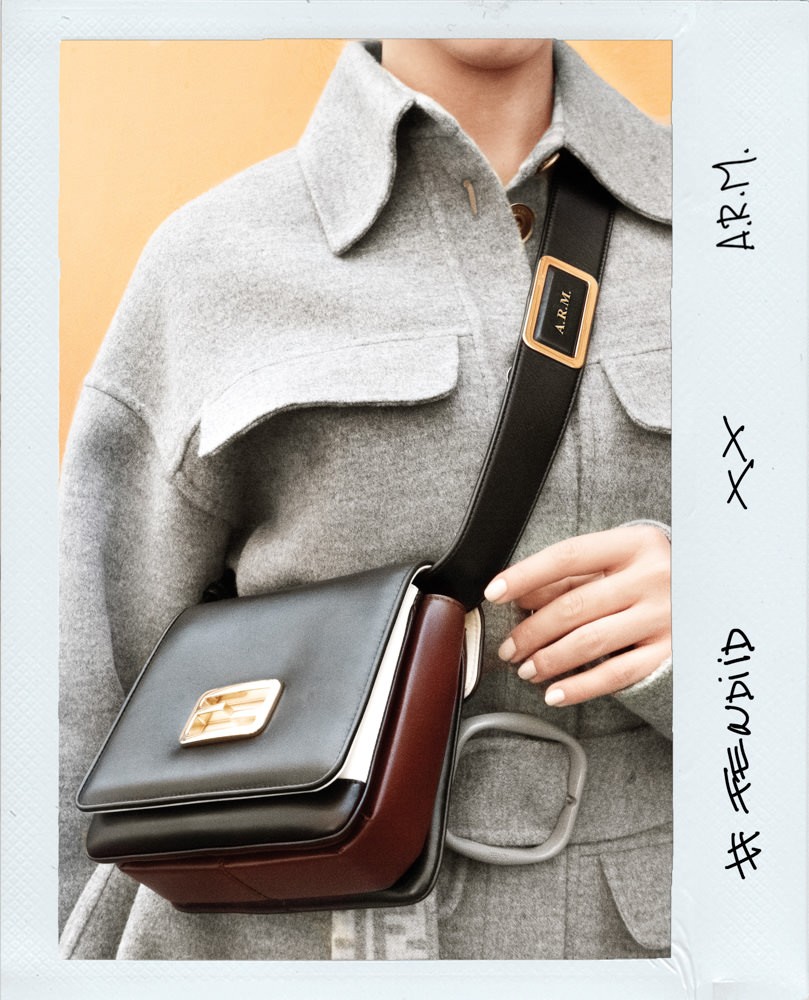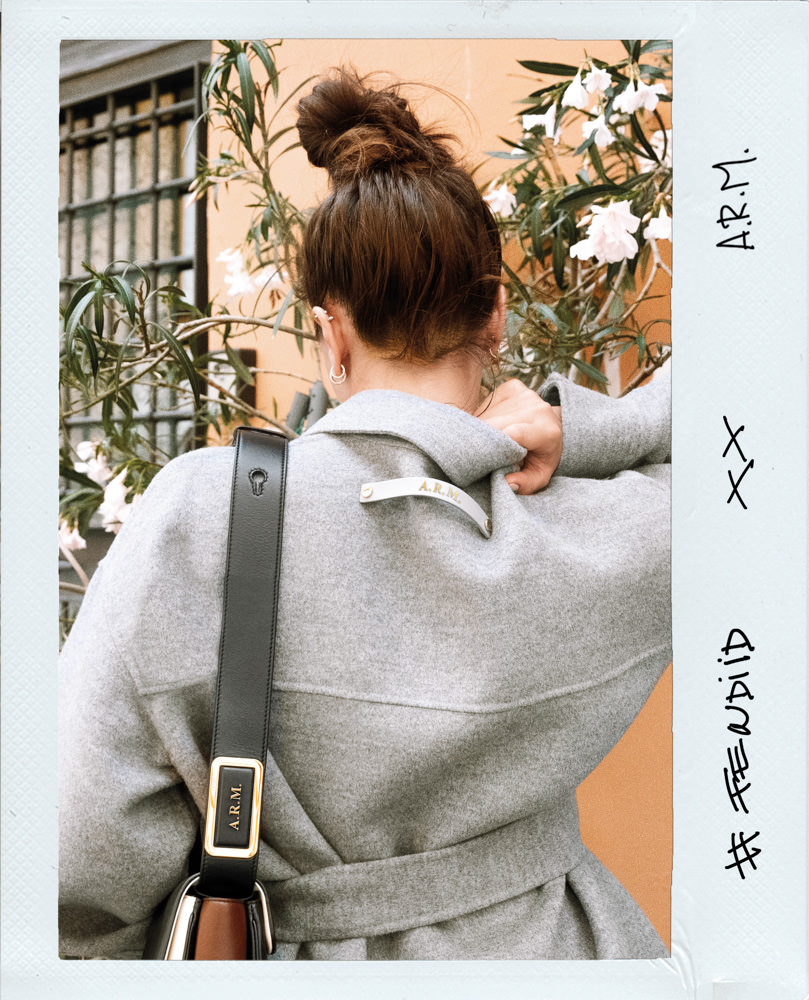 The interior is gusseted and contains three compartments for maximum function. An adjustable strap finishes off the bag and allows for over the shoulder or crossbody wear. It's there that the fun comes in. The strap of the bag has a metallic tag that is meant to be customized with its carrier's initials. Currently the bag is available in 3 different color combos: black or burgundy with a beige leather contrast, or for a fun pop there's also a camel version with blue contrast leather finishings. Initials can be added in either gold or silver. The bag is ideal for the everyday, with overall dimensions of 6.3"L x 7.3"W x 4.3"D. Customize now for $2,490 or you can discover the range of options via Fendi.
1 / 4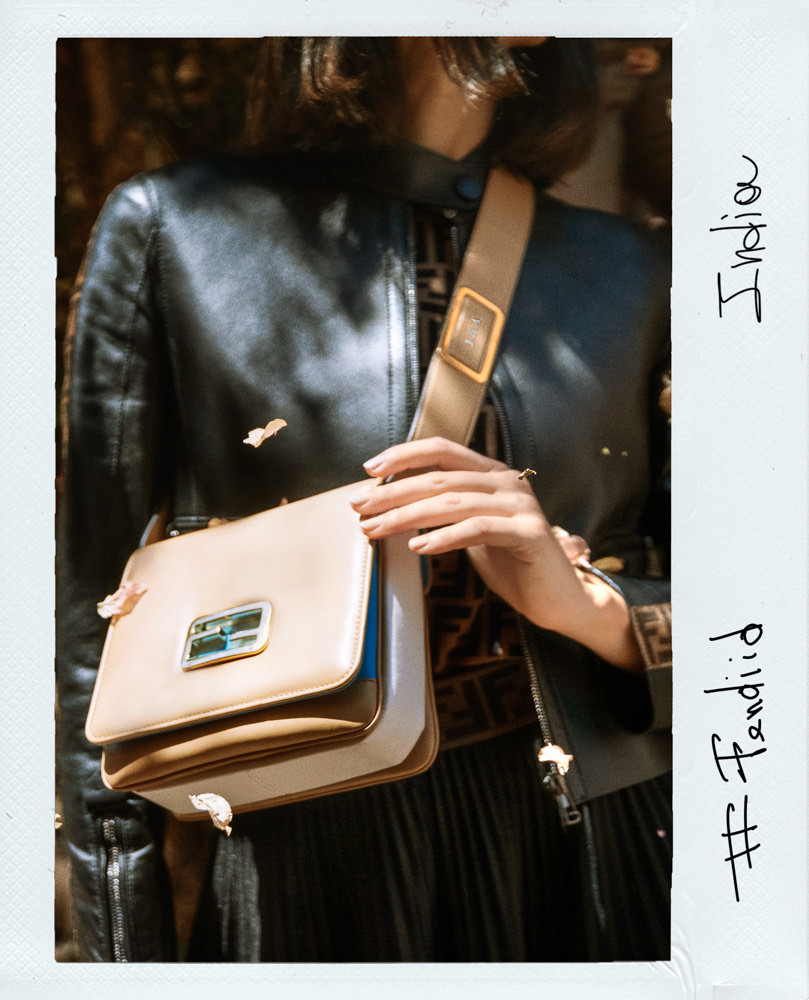 2 / 4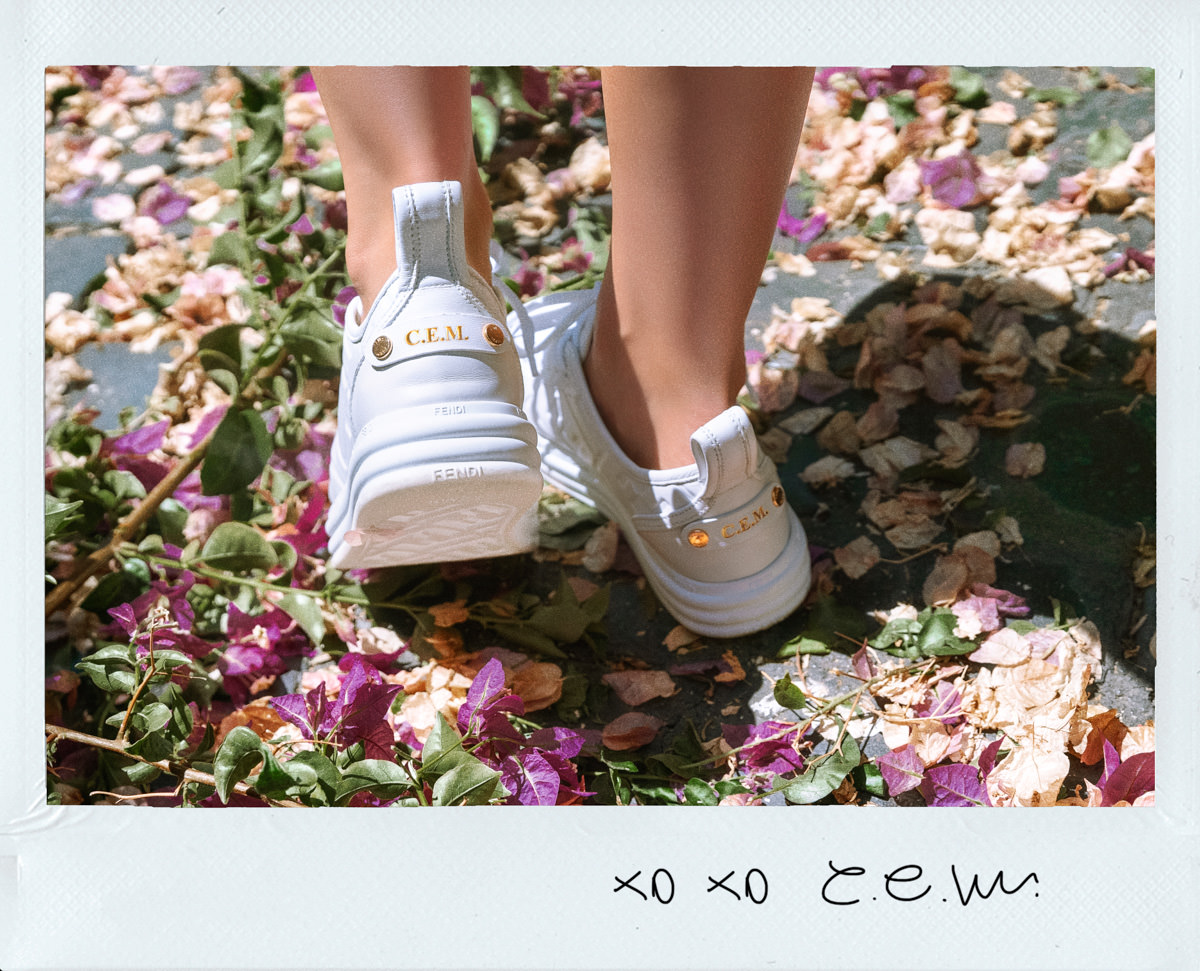 3 / 4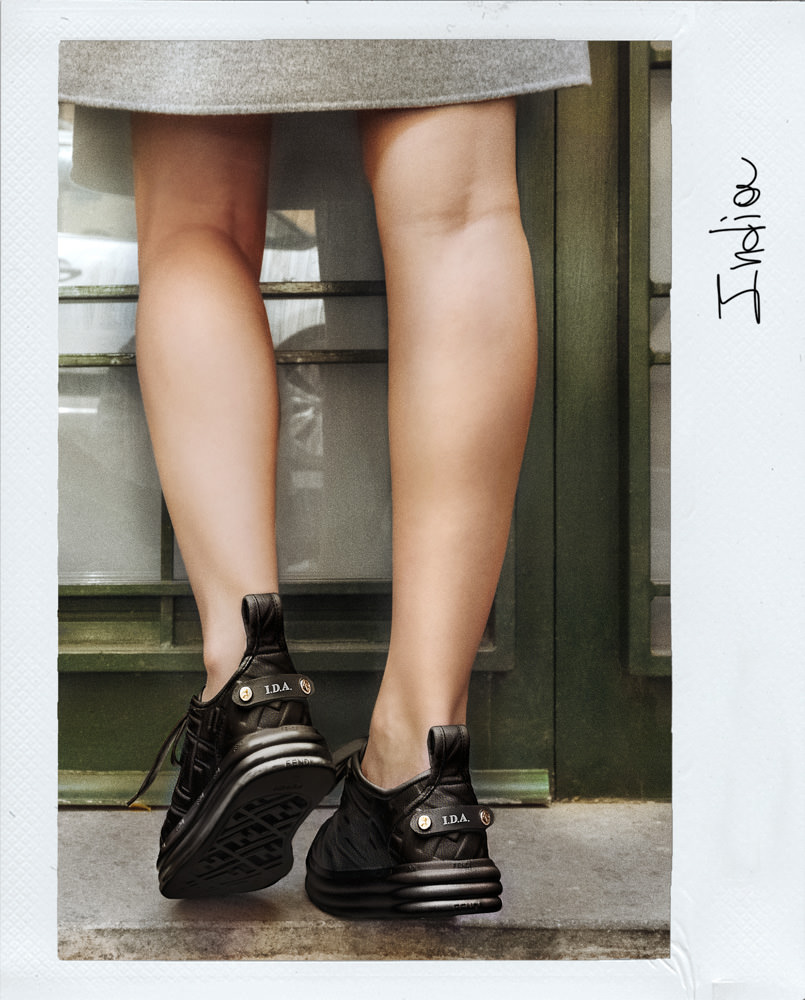 4 / 4