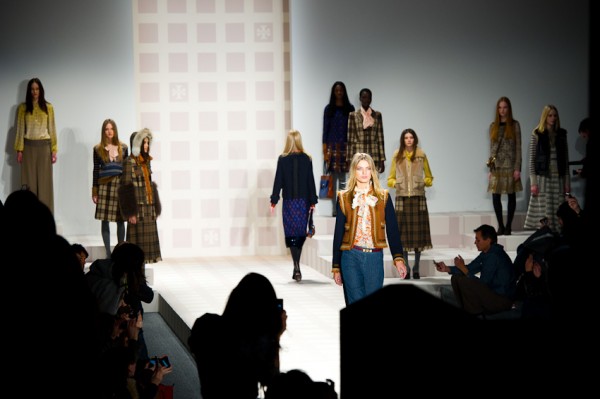 For her F/W 2011 collection, Tory Burch said, "it's English countryside meets American sportswear". Not only does it ring true, but also I can see myself wearing it – every single look. The outfits do not only translate to wear-ability but they also look effortless in their combination and execution.
Similar with past seasons, there was an underlying 70's vibe to much of the line. Other major trends from the Mercedes-Benz Fashion Week New York Tory Burch show included tweed, color blocking, patchwork, bow blouses, tartan patterns, fur trim, and wide-leg pants.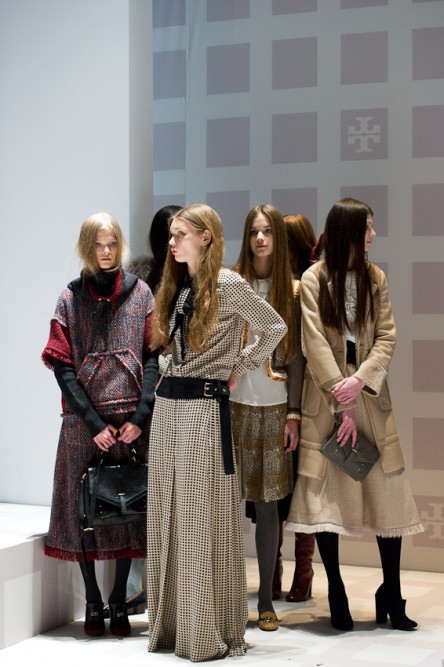 The perfect combination of New-York-cool was infused into the entire collection – from the more playful to the more serious, the collection did not miss a beat. When it came to the accessories I fell in love. While we all know Tory's namesake logo, only having that show in a small dose is how many of us like it best, and her fall 2011 bags do just that. There was structure, long straps, suede satchels, and tweed mini bags.
View the entire collection after the jump!


All Images © 2011 PurseBlog.com