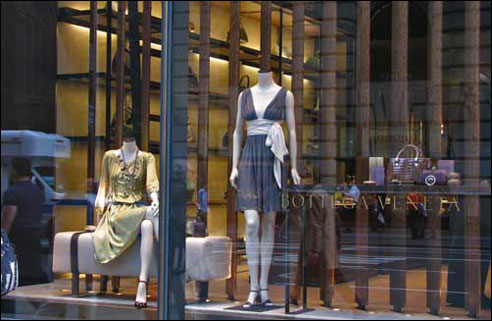 Image via About.com
While we were in New York, Vlad and I made it a priority to stop into the Bottega Veneta store, which is their flagship. The store is huge, and beautiful (and undergoing renovations). We were greeted by a great SA who showed us and informed us about so many meticulous details of Bottega items. With many luxury houses losing their luster, Bottega Veneta is one of the few luxury houses that has retained their luxury. The weave is perfected at the house of Bottega, and many do not realize the degree of perfection they implement with their exotics. If you are looking for alligator, Bottega uses a specific gator from Madagascar that leaves a raise after each scale. The raise gives the bag a stunning dimension, as the dye darkens around the raised edges to really make the exotic skin pop. And there is another process to treating their alligator; involving soaking the skin (belly only) in water, then having the artisan hand treat the skin by pounding it out and then hand brushing each scale. The result is divine, which leaves the exotic skin feeling as if it is suede. You have to touch it to believe it, because it seems unreal. And then there are their python skins, lizard skins, ostrich, and of course the divine weave that they implement. So if you are looking for an exotic, the house of Bottega may be perfect for you. Make sure to stop by your local boutique to feel and indulge in the perfection of their processes.
And while I wished to leave with a piece of exotic perfection, I had a different bag in mind. So I settled with the stunning Bottega Veneta Ballet Flats in Carmino ($570 at Saks).
Below is a compilation of exotic (and intricate woven leather) items Bottega Veneta offers. Check them out if you are looking for utmost luxury and attention to detail!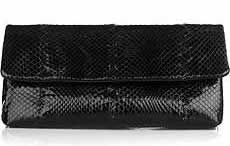 Bottega Veneta Ayers Snakeskin Clutch | Via Saks.com.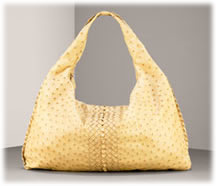 Bottega Veneta Ostrich Woven Hobo | Via Saks.com for $6800.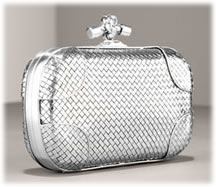 Bottega Veneta Metallic Knotted Clutch | Via Saks.com for $7700.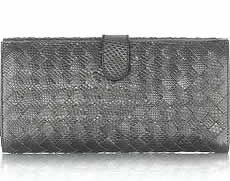 Bottega Veneta Intrecciato Karung Wallet | Via Net A Porter for $770.

Bottega Veneta Crocodile Envelope Clutch | Via BV for $6400.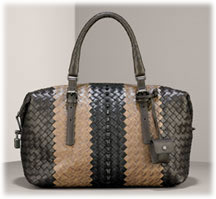 Bottega Veneta Woven Leather Bowler | Via Saks.com for $3550.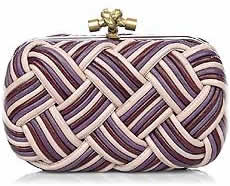 Bottega Veneta Plaited Leather Clutch | Via NAP for $2200.