Cold-weather wardrobes are undeniably more luxurious than that of the summer months—the rich textures that take up space within our closets are far more grand than the thin textiles and woven straws of the summer months. And when it comes to bags, there are few materials seen on purses that are as luscious as shearling. A unique material that was mostly seen in history on outerwear and boots, shearling is created as a one off of the leather-making process. In the case of shearling, the hair is not removed, but rather the sheep is cut short and close and the other side of the hyde is tanned to make suede.
Until recently, shearling was traditionally worn with the suede portion to the exterior and the fur inside for warmth. These days though, shearling has become a coveted fashion statement in and of itself and is designed with more than just function in mind. We've seen a surge in shearling bags year after year, and it's not surprising to see it popping up amongst our favorite luxury handbag brand's assortments once again this year.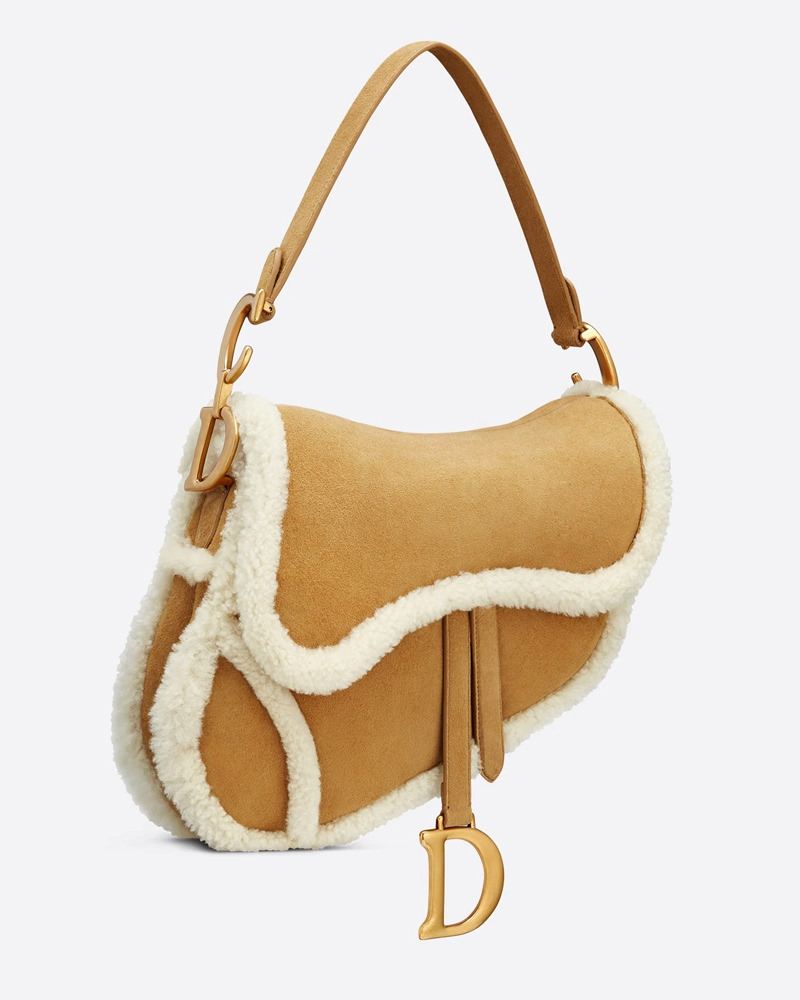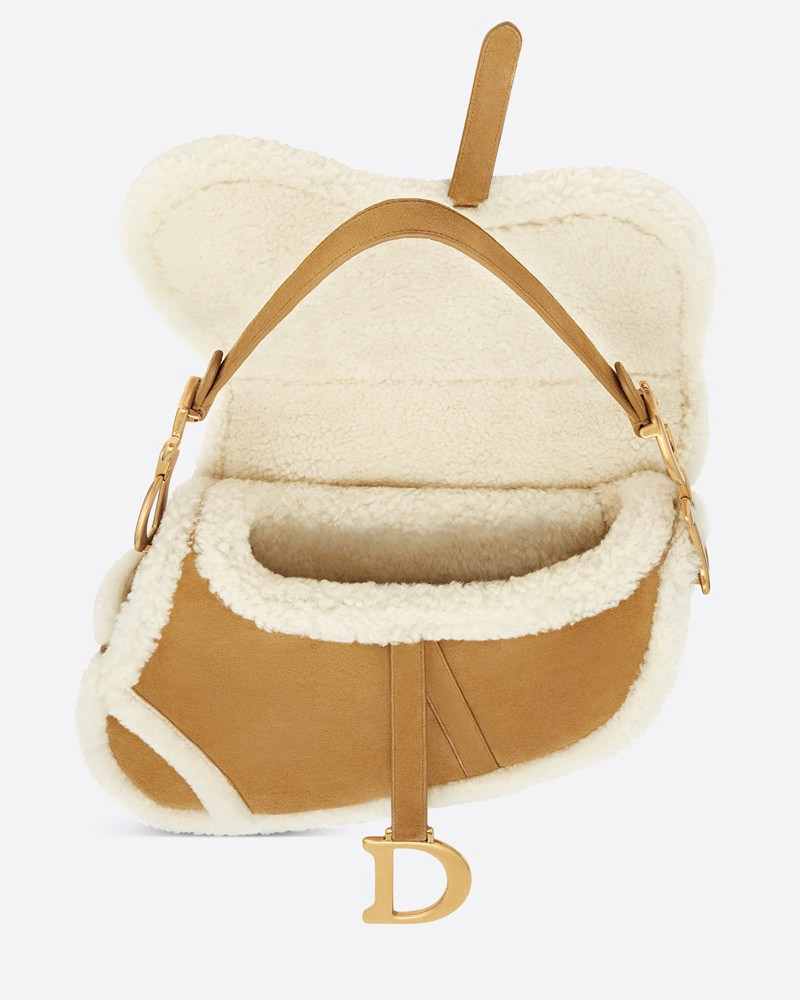 This fall, Maria Grazia Chiuri has decided to indulge us with a lust-worthy new version of one of its most iconic and beloved bags, the Dior Saddle Bag. For her fall 2020 collection, Grazia Chiuri was driven by a powerful vision of feminism, questioning the assembly of the feminine identity. Of course, clothing and accessories play a roll in a female's identity, and Dior's creative director was inspired by the many feminine personalities of the 70s. The result is a collection near and dear to Grazia Chiuri and full of personal twists, and the brand's newest Saddle bag embodies that 70s aesthetic.
The heritage Saddle bag is reimagined in eye-catching camel shearling, embellished with the brand's classic antique gold CD hardware. This updated design is fresh and modern, but still classically Dior. The perfect statement bag for the winter months, the Shearling Dior Saddle Bag retails for $3,900 and can be personalized with one of Dior's many strap options.