The return of the iconic Dior Saddle bag took the fashion world by storm and people everywhere went shopping in their own closets to bring out their vintage Saddle bags from years past. If I have to name major bag trends right now, one is logos and second is what's old is new again. Maria Grazia Chiuri continues to bring fresh updates to the iconic Saddle bag and this version not only melds the of-the-moment logo fabric but also the Christian Dior name on the front of the bag to give a modern attitude. Best part: it's mine.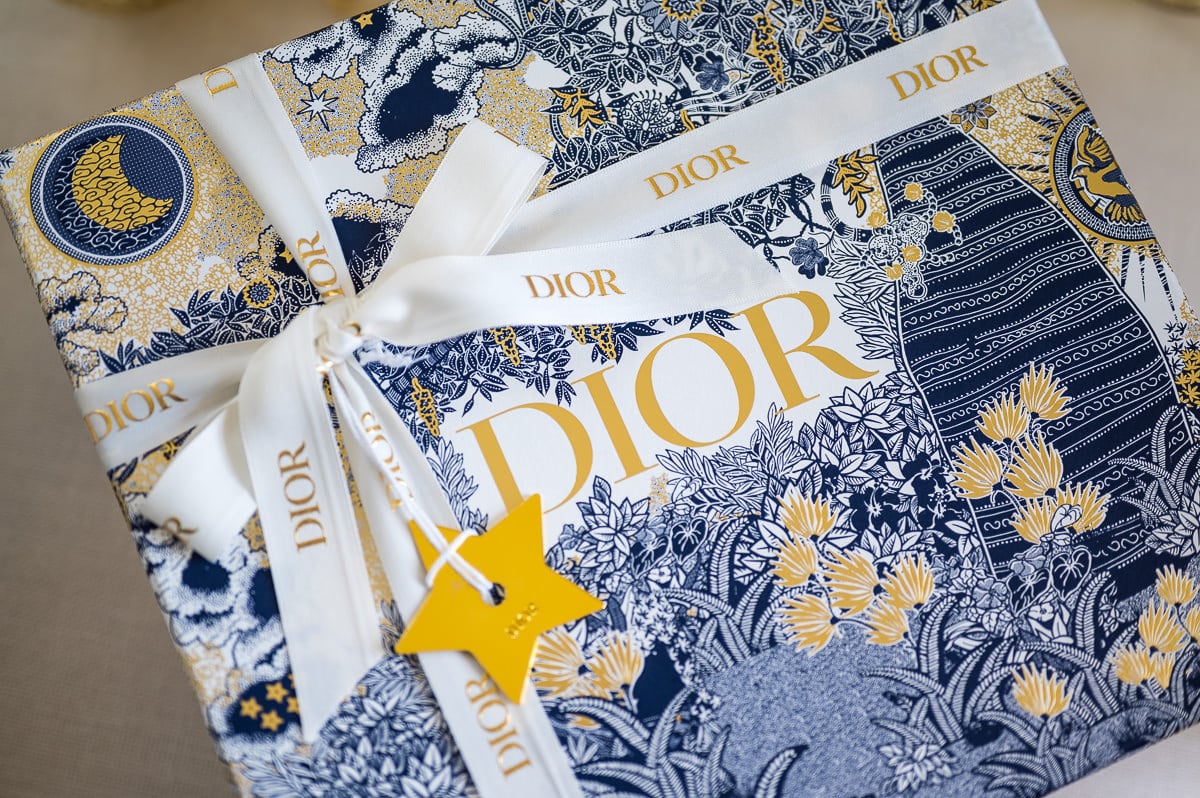 My friends at Dior sent this Dior Oblique Embroidered Canvas Bag beauty over as a holiday gift and when I say I was delighted, that's an understatement. Dior is known for its holiday packaging and I find the aspect of unboxing a beautiful piece to be part of the experience. When you are shopping in the designer luxury realm, you want a high end experience from start to finish, and Dior offers that (seriously, check out the detailed pattern on the box and bag). Each year Dior unveils a new holiday pattern, and each year outshines the previous year.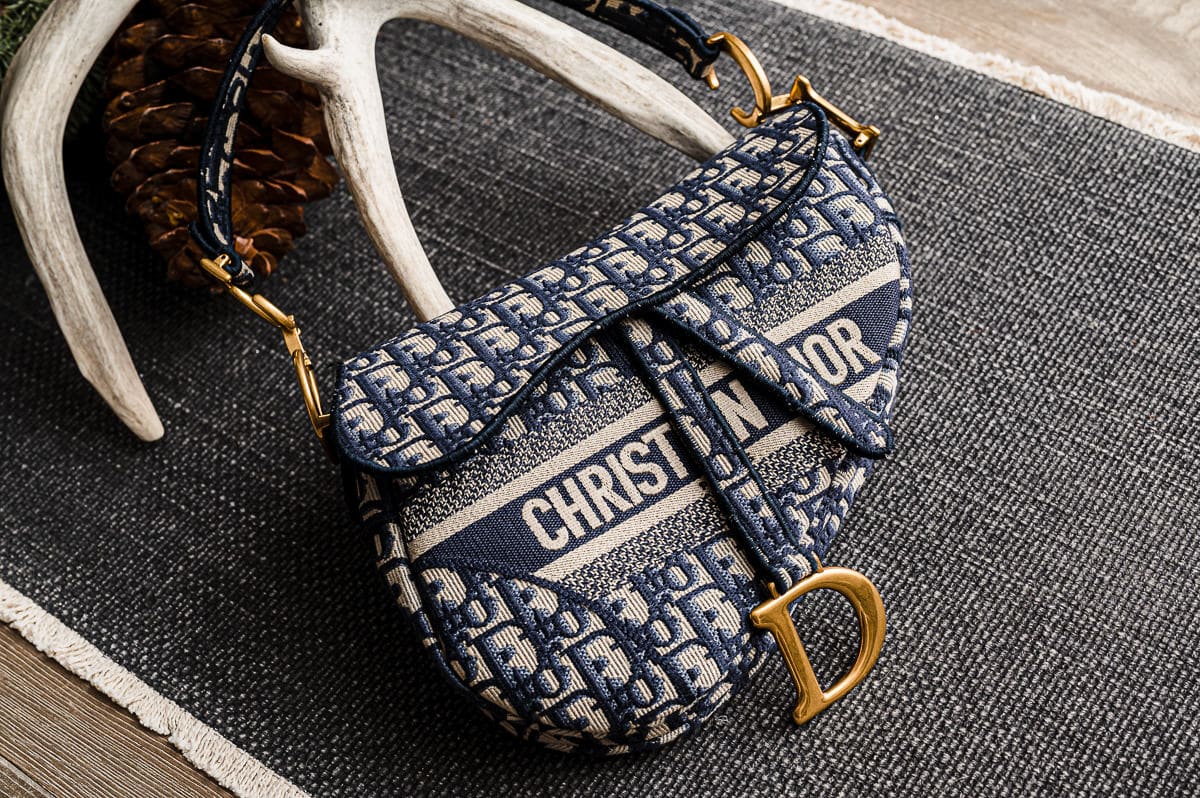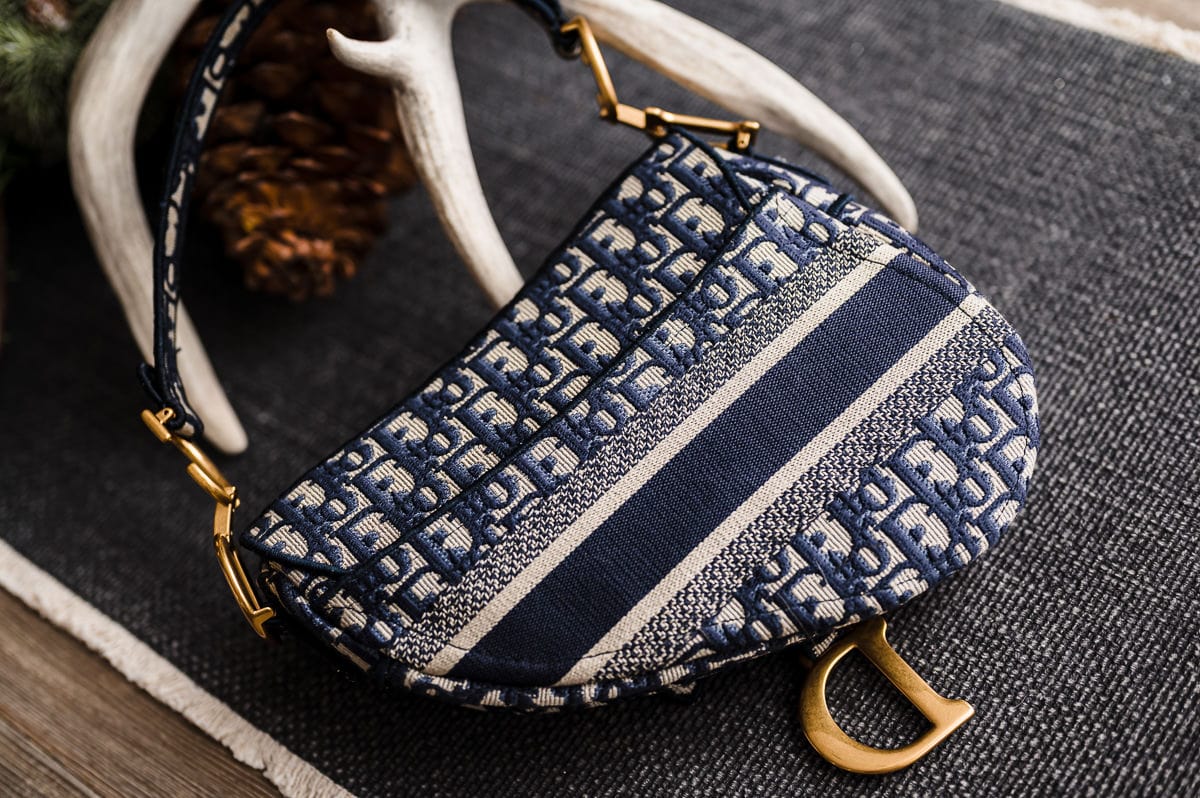 As for the bag, well she's just lovely. As much as a leather Saddle Bag would be the way I'd tell you to go if you needed a heritage style in your closet, the Dior Oblique embroidered canvas with the Christian Dior text logo fits everything my handbag loving heart desires at the moment. The blue and beige canvas matches with nearly any outfit you may have, from blacks to browns and everything in between. The brushed antique gold metal hardware flows beautifully with the blue embroidered canvas and the iconic D stirrup magnetic clasp is in the front of the bag while the signature CD side handles flank either end of the bag.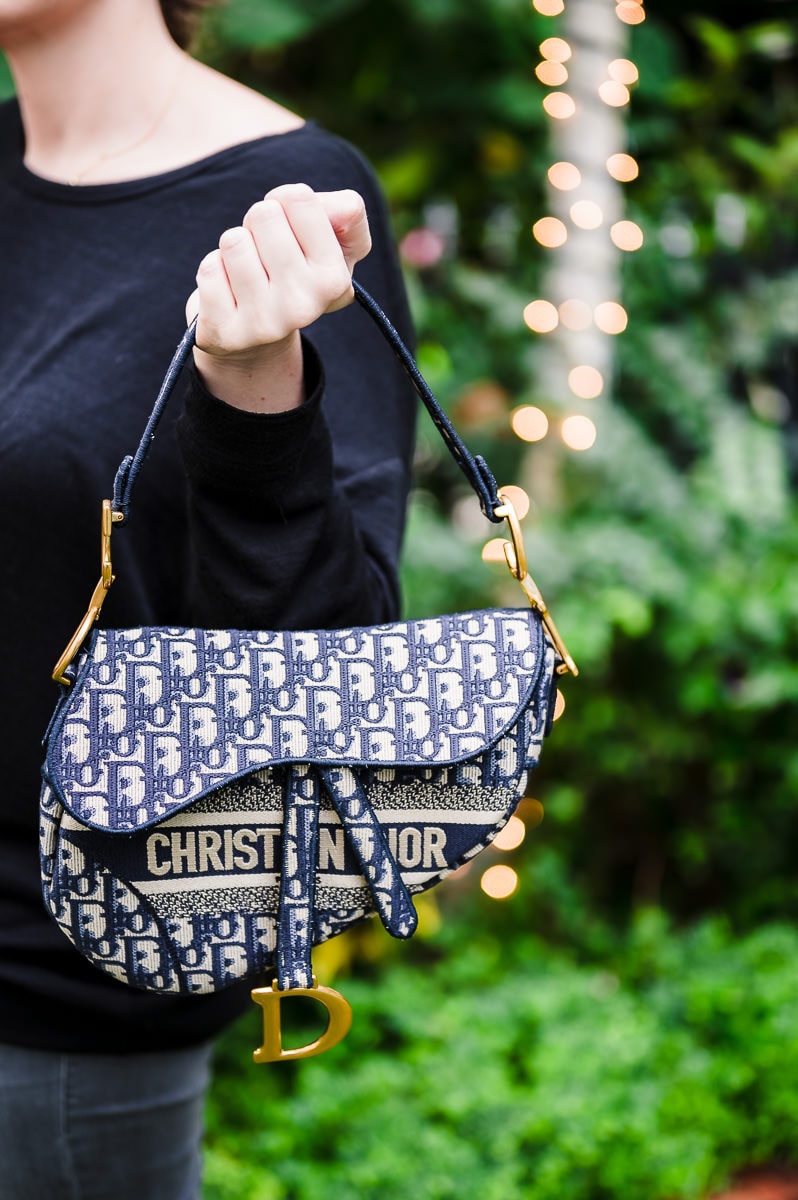 The main compartment of the bag doesn't offer any pockets, however on a bag this compact I find interior pockets to be more of a detriment to overall usability. The back of the back does offer an open pocket that just about fits an iPhone Xs Max, with just a bit of the top of the phone sticking out if you slide in horizontally. I haven't carried a Saddle bag in a long time so I'm excited to bring this bag into my holiday and beyond repertoire (a more in depth review to follow).
If you want to check out some of my personal favorite Dior gifts: these bracelets would make the perfect luxury stocking stuffer, this version of the Book Tote is stunning, and these nail lacquers are some of my beauty must-haves.
This bag is available at Dior.com for $3,700 and there's still time for complimentary overnight shipping on Dior.com gifts.