The event to close out this decade took place yesterday on a cool Miami night and Vlad and I were privileged to be part of the occasion (all pics in this post are from Vlad!). Cool was easily the theme of the night, but let's be honest: Kim Jones has taken Dior Mennswear beyond cool. He's made it highly covetable and that is no easy feat, but one that Jones not only accomplished but also does so with such ease. Right next to the extraordinary Rubell Family Collection, one of the biggest private contemporary art collections in North America, Dior staged a takeover for its Men's Fall 2020 show. A massive Miami warehouse was covered in the Dior logo which was reimagined by Shawn Stussy. Yes, that Stussy. Jones resurrected Stussy 20 years after he parted with his namesake brand for this collaboration.
Stussy was the original graphic tee and surf/streetwear brand. It was the brand of the 90s that everyone knew and coveted. For this collection, there were references to past Dior collections (think 60s) along with black and white graphics designed by Stussy himself. Stussy reimagined the logo and iconic Dior bee with his signature touch. The entire facade of the building that housed the show was covered in Stussy's Dior, as were the walls and floors of the runway. While some may find this collaboration out of left field, Kim Jones is the master artist collaborator. He was the driving force behind Supreme x Louis Vuitton and since taking the helm at Dior has reinvented the menswear category by bringing the ideal mix of high and low with just the right formula. The clothing was bright, just as you'd expect for a Miami themed show, with pinks, yellows, greens, and blues pairing with more wearable tan hues against the overall sporty vibe. The classic tailoring one expects from the house was lacking, but that is sure to re-emerge in his next collection.
Another collaboration that was sent down the runway had everyone buzzing: the Dior x Air Jordan 1. These shoes have "Air Dior" punched into the iconic Wings logo with the Dior Oblique logo jacquard print featured in the Swoosh of the shoe. The bottoms have a translucent sole with the Dior graphic. These shoes represent the apex of collaborations for sneakerheads and should be released in April 2020 with a rumored price of $2,000. We ran into Travis Scott on his way into the show (no really, ran into him) and he was already wearing the shoes that will surely sell out and immediately re-emerge on the resale market with a hefty markup.
Let's talk bags, shall we? As womenswear and menswear continue to move toward one another with less focus on distinctly for men and for women, the bags Kim Jones created showed just that – wearability for all. There was a larger Dior Saddlebag for the dudes, an oversized hobo-like shape, that I could easily see ladies coveting as well. The more classic Saddlebag shape for men is meant to be worn crossbody and a few renditions of this were shown. This bag is the standout of his men's accessory line, as it fuses a modern, futuristic vibe with a very classic shape. The Dior jacquard fabric in a lovely tan hue made its way onto a handful of bags, from a waist bag to a clutch to a saddle bag. There were totes, of course, and larger backpacks along with beachy wicker compact bags as well.
Kim Jones' Dior Menswear line is fresh and invigorating and the crowd agreed, giving him a roaring standing ovation. He creates must-have wares and melds the house's history with newness while creating collaborations that will go down as some of the most iconic of all time. The show and party that followed were a masterclass in entertainment (more on that tomorrow). As for the collection… well let's say that Jones knows who the Dior customer of our time is, and he's expanding the reach with every move he makes.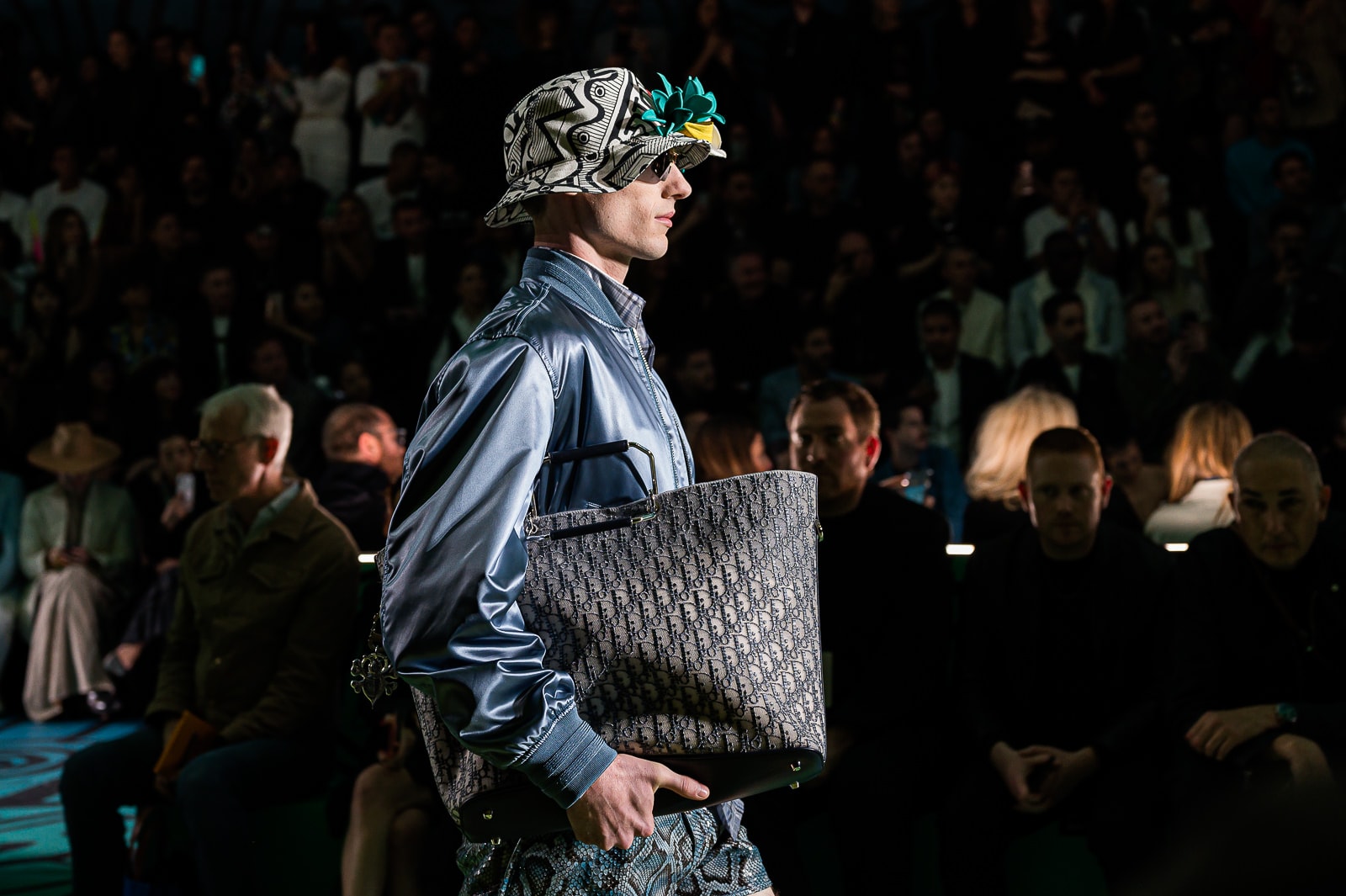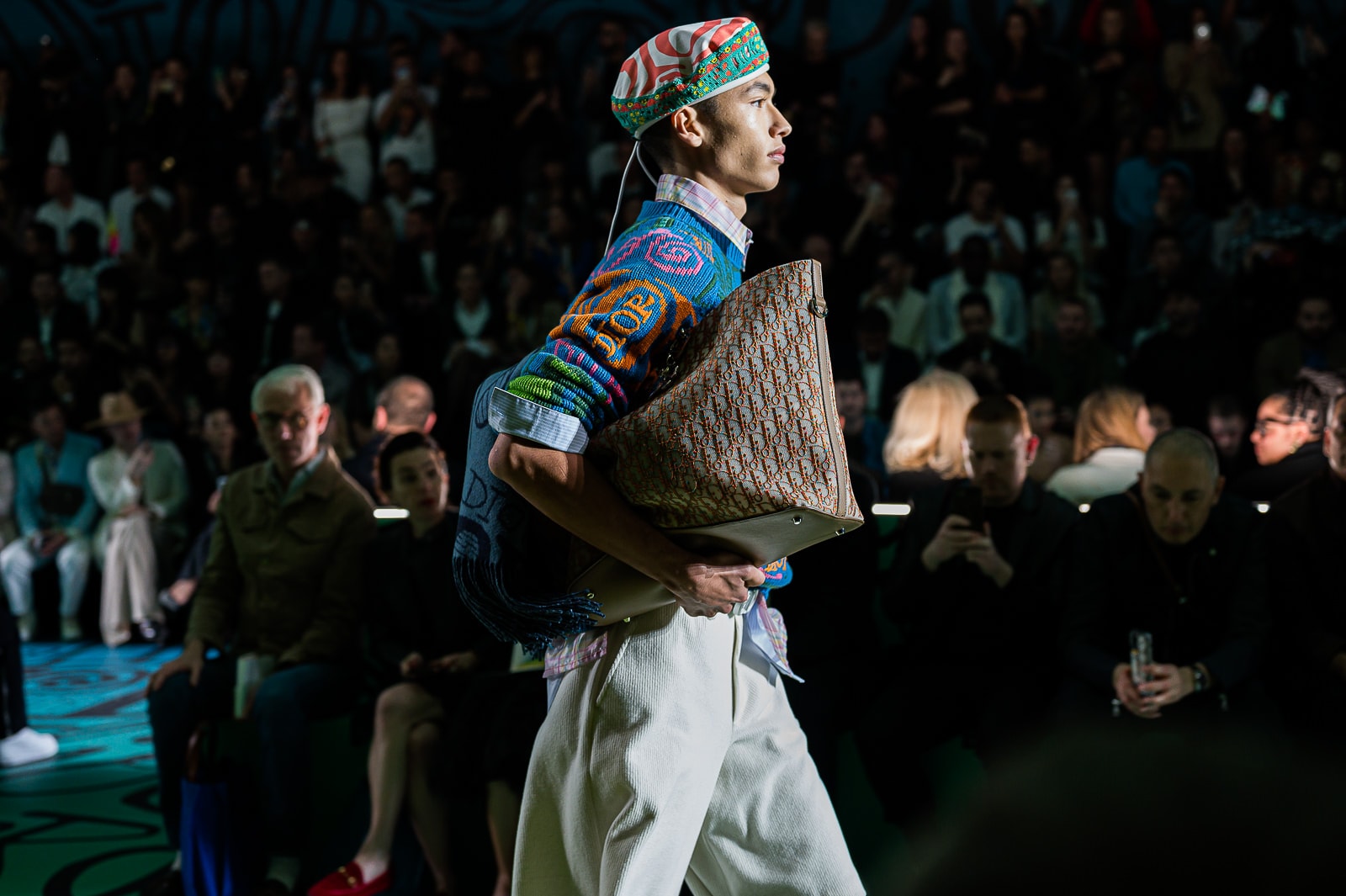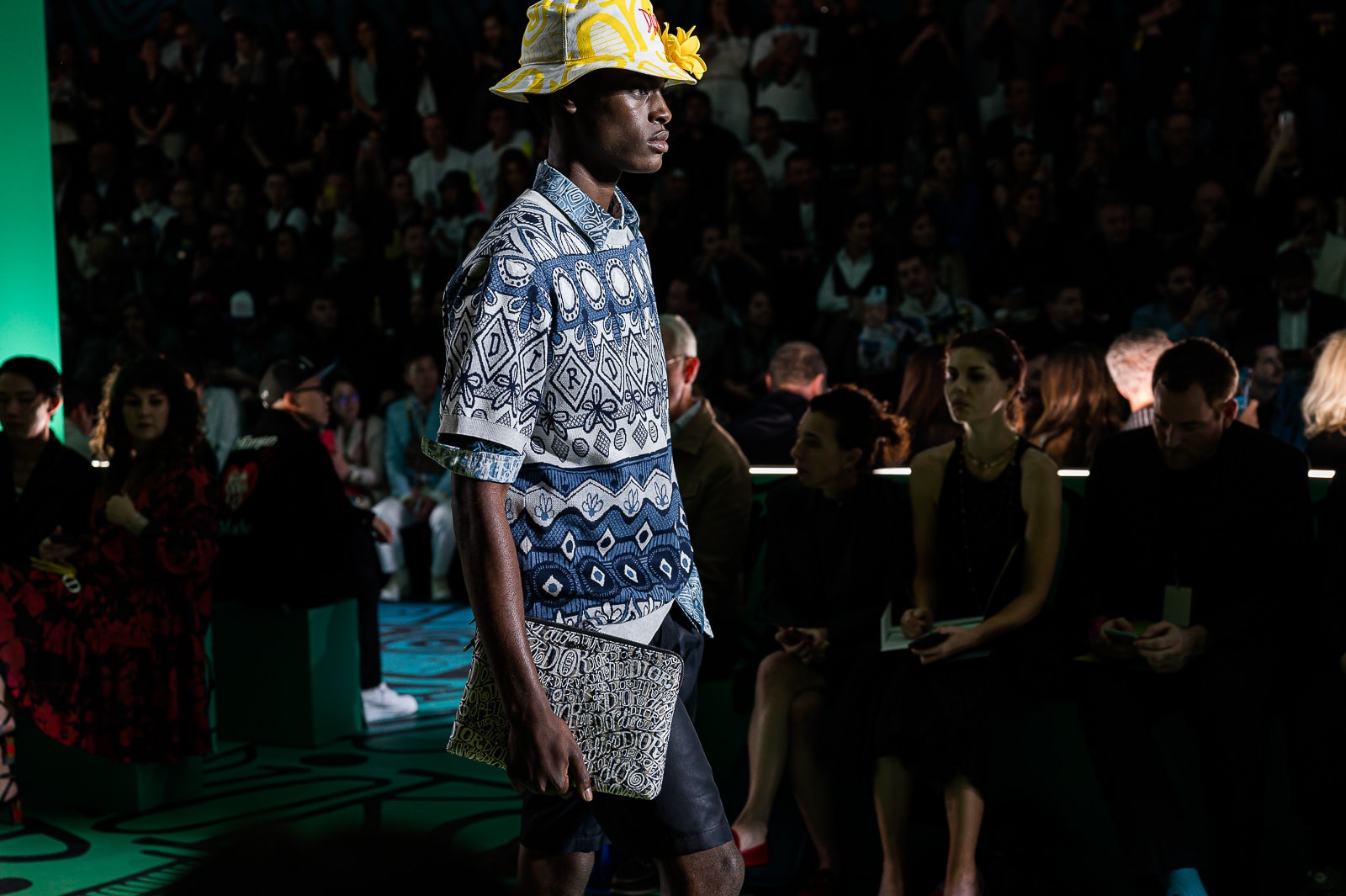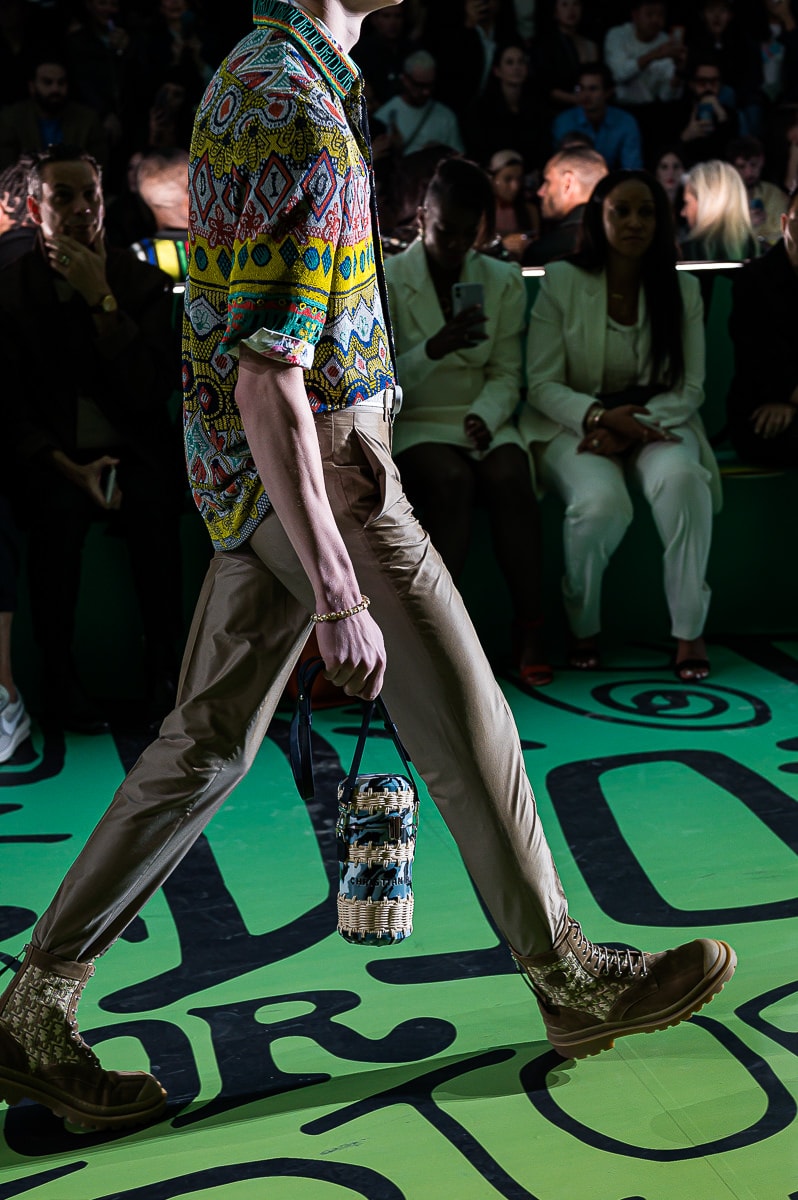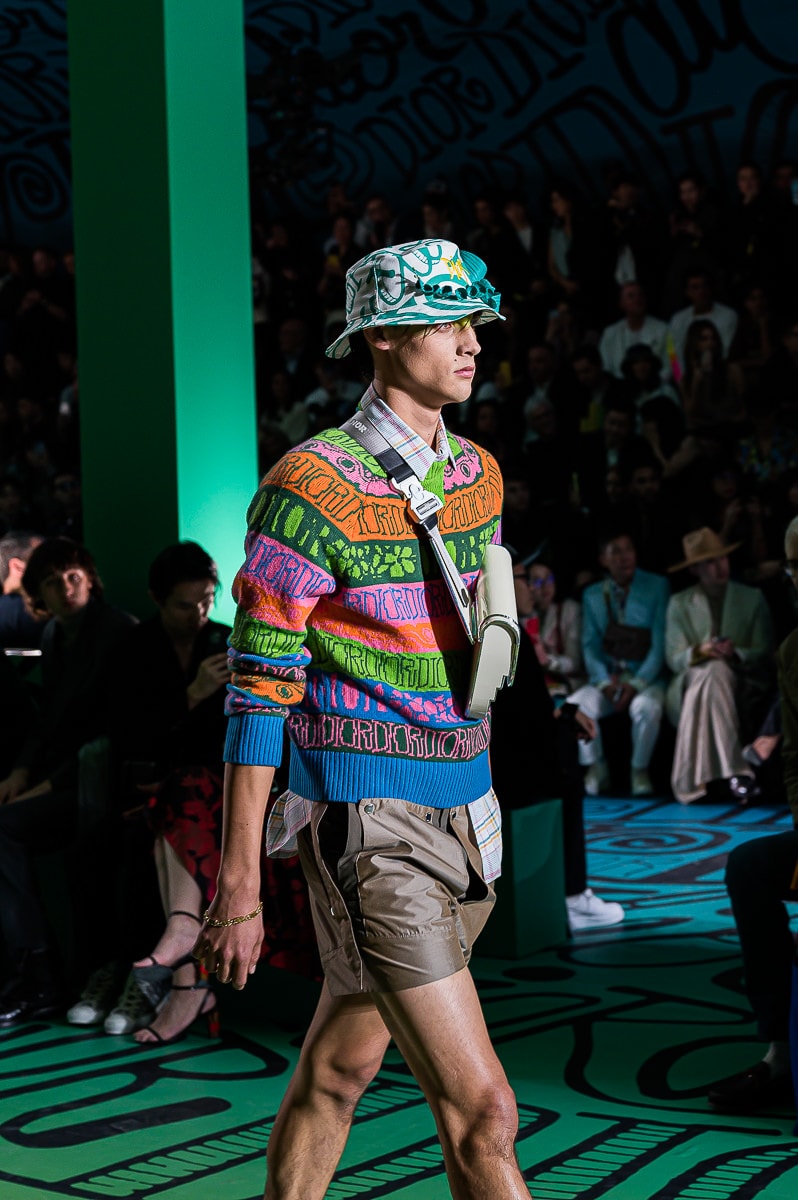 [sc_ic_ad1]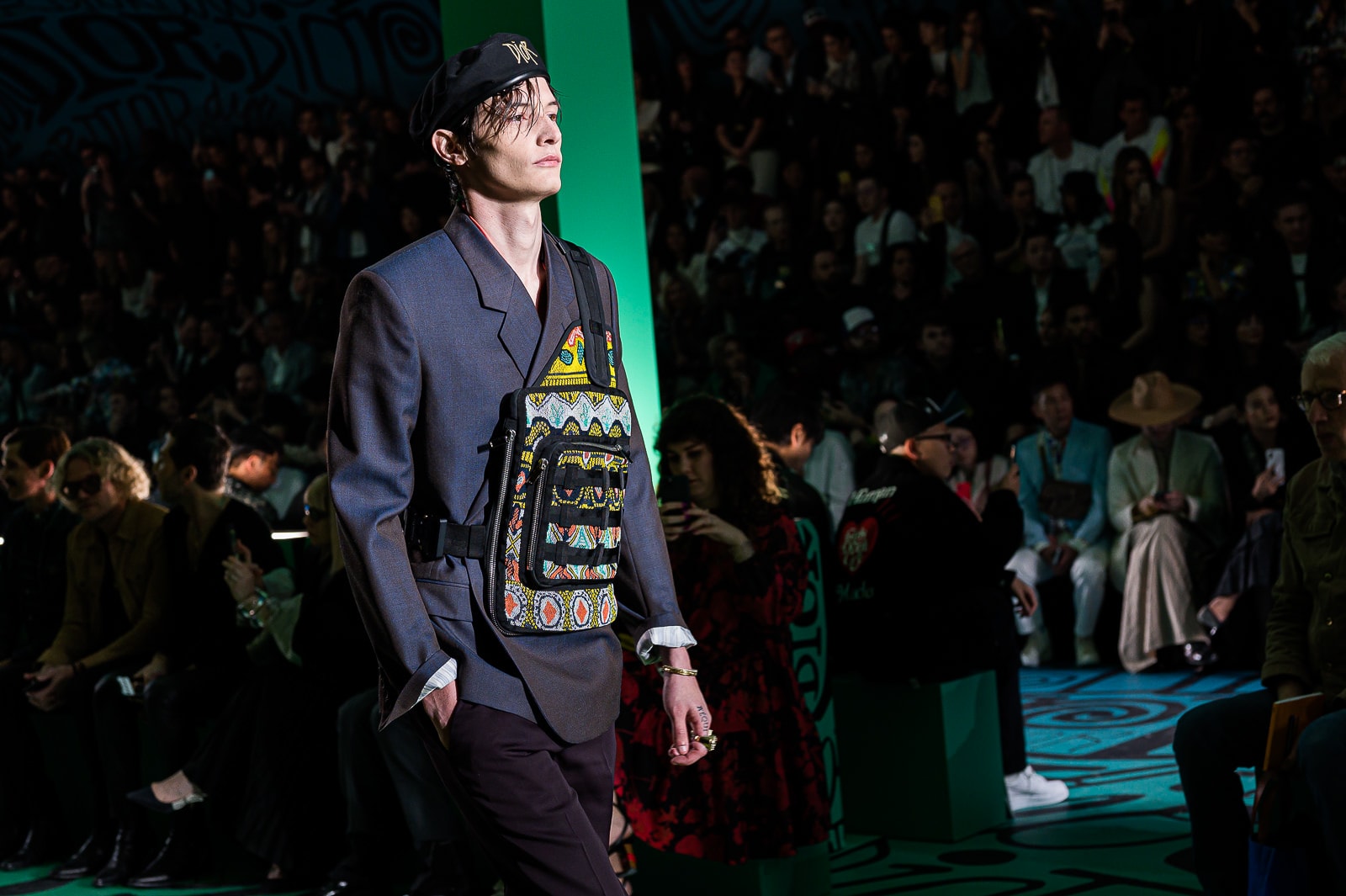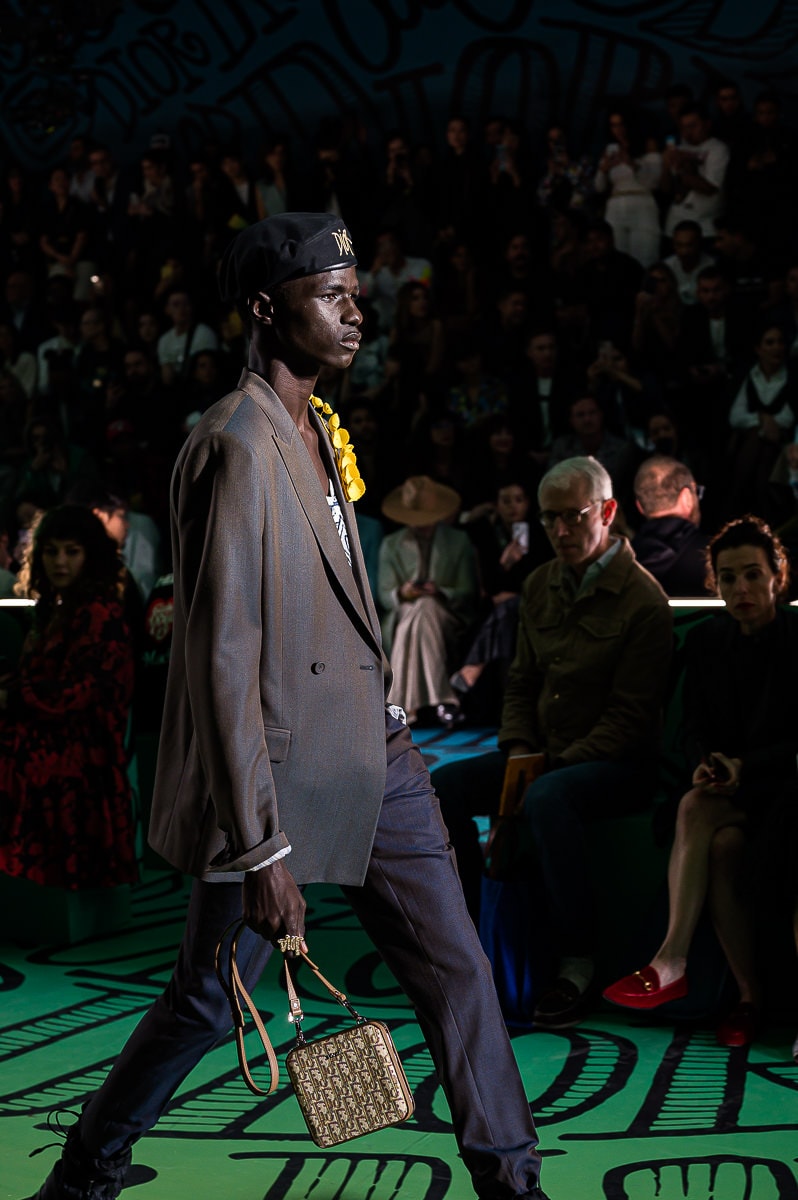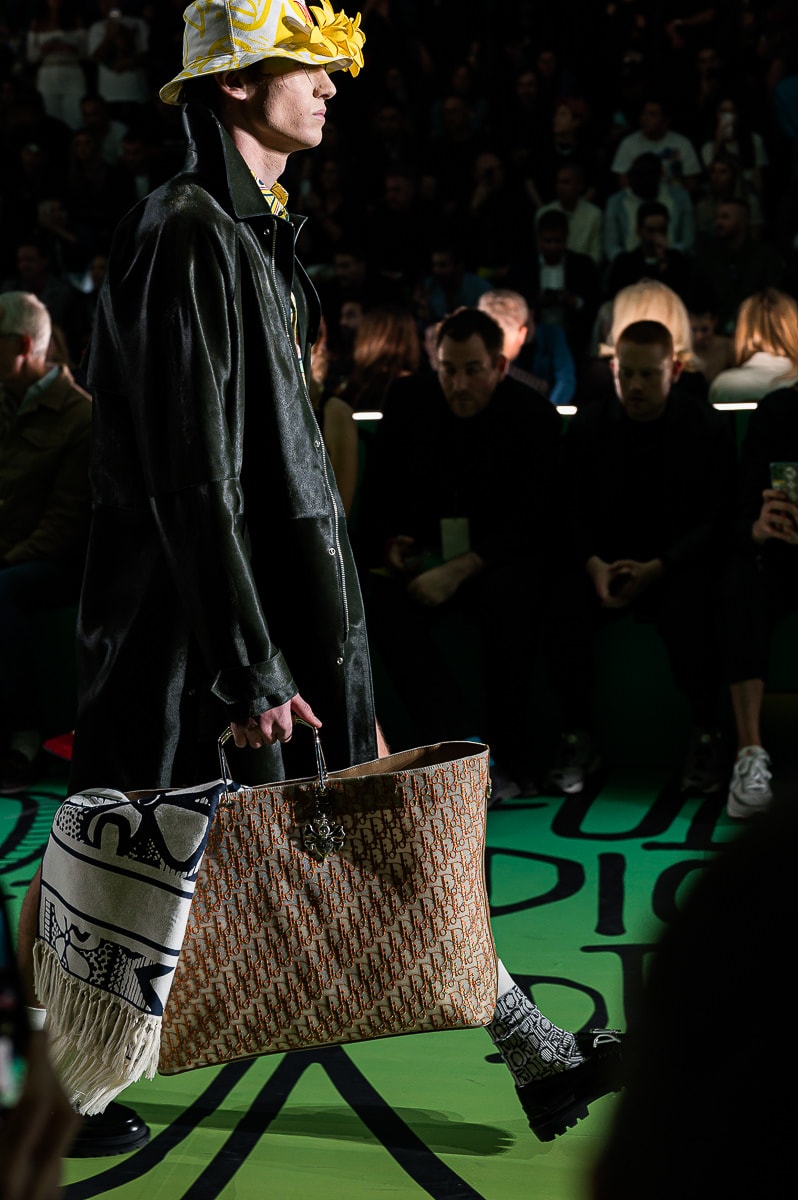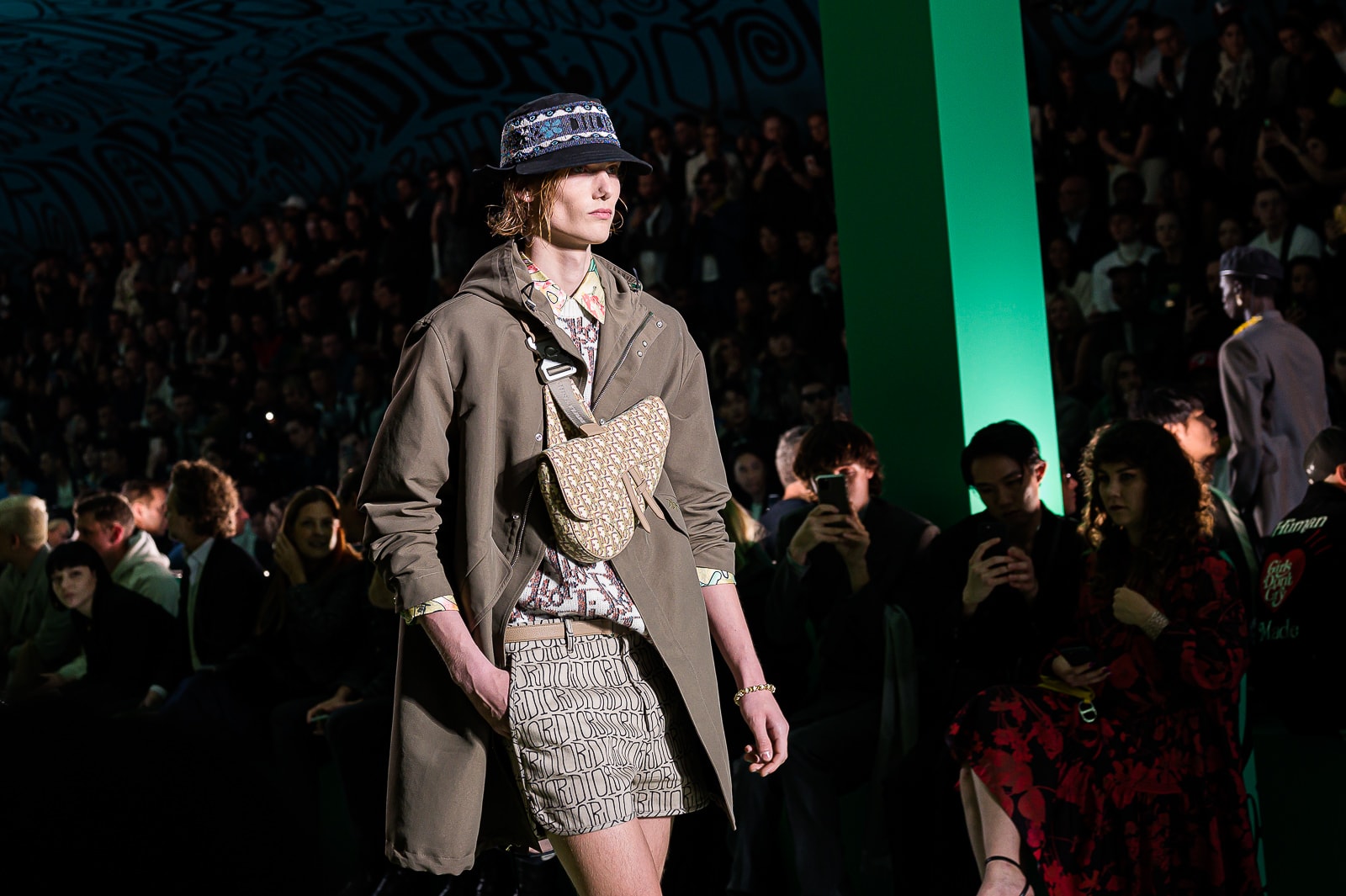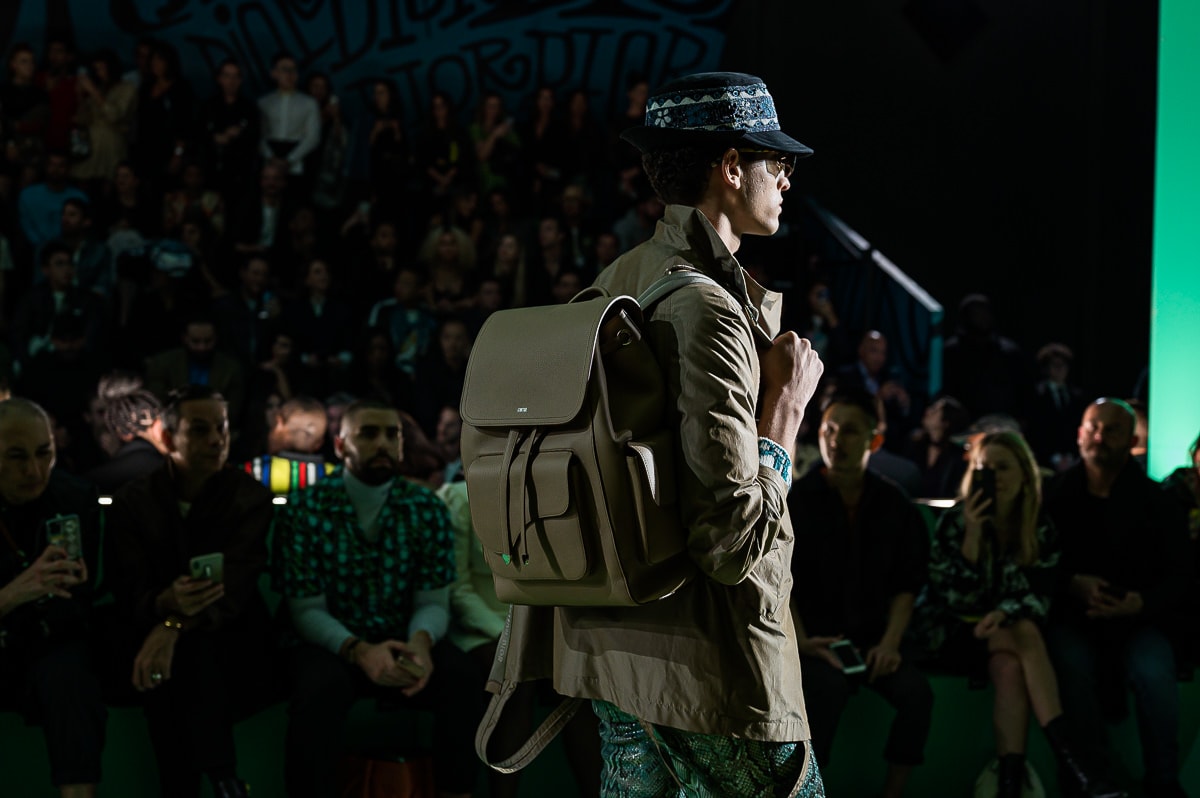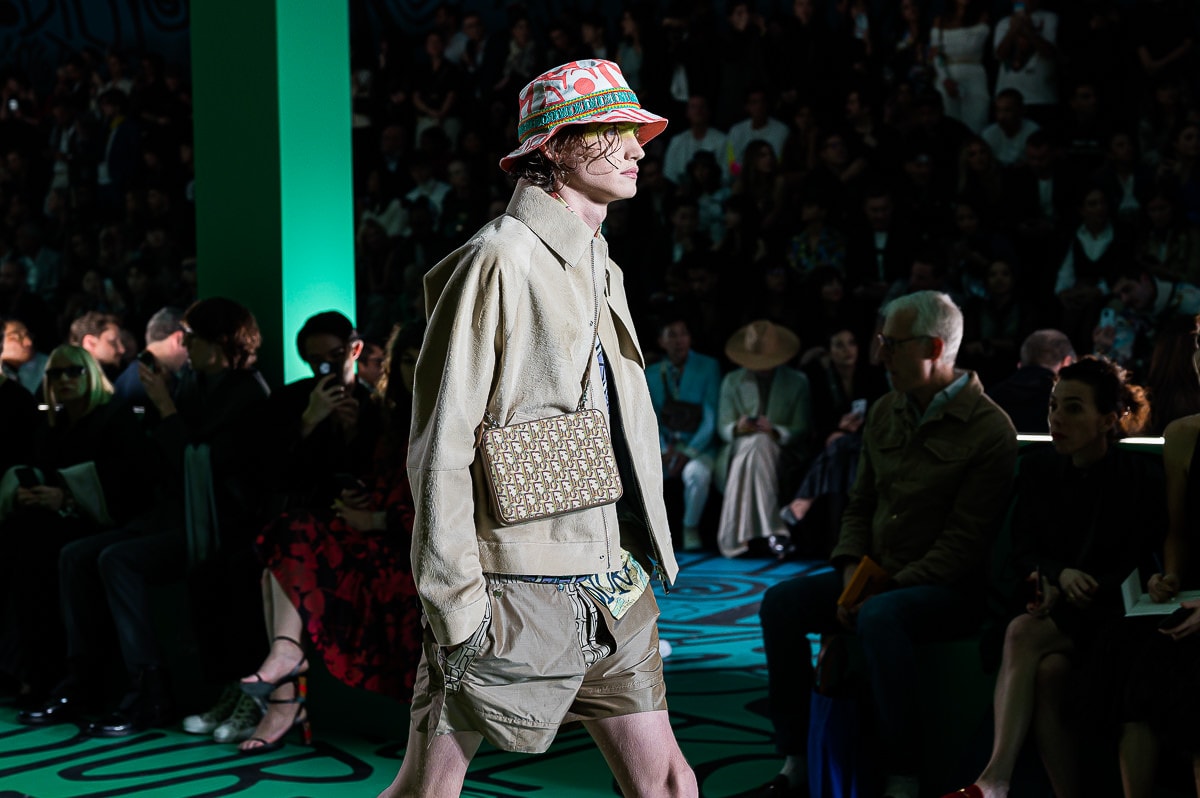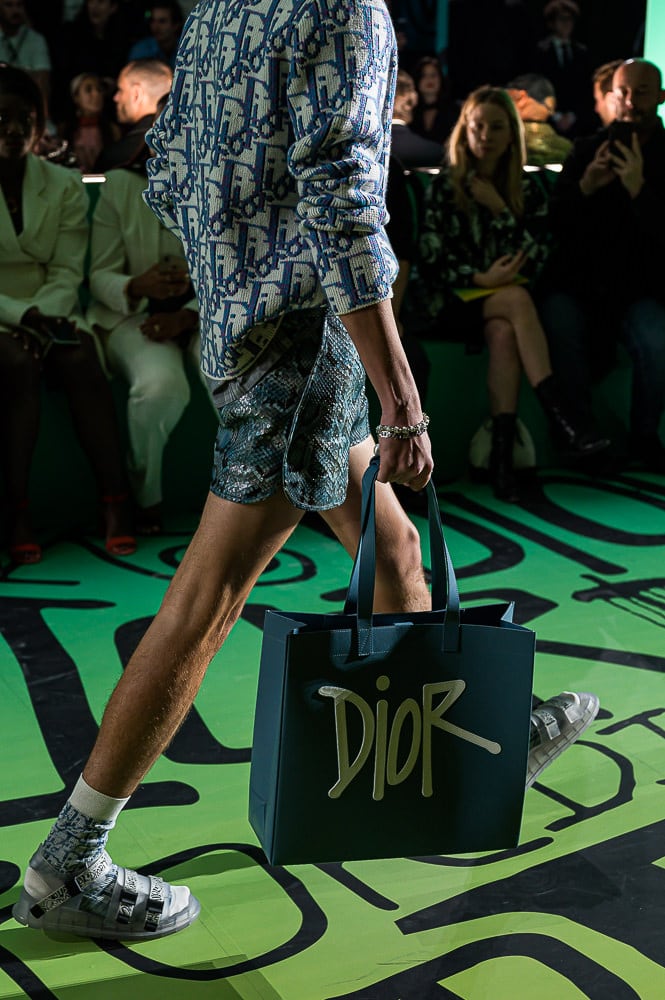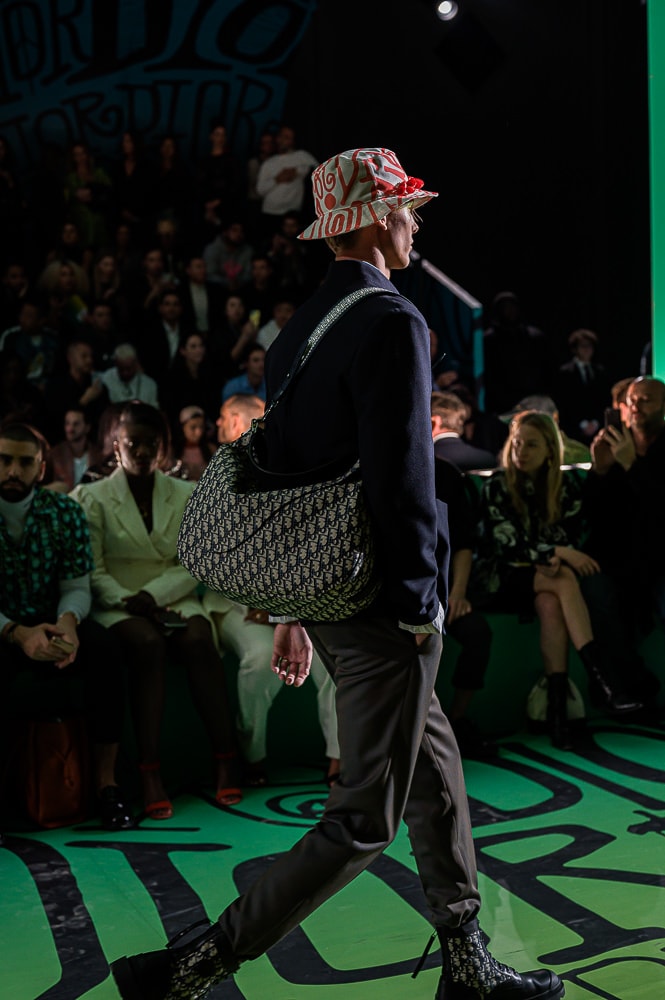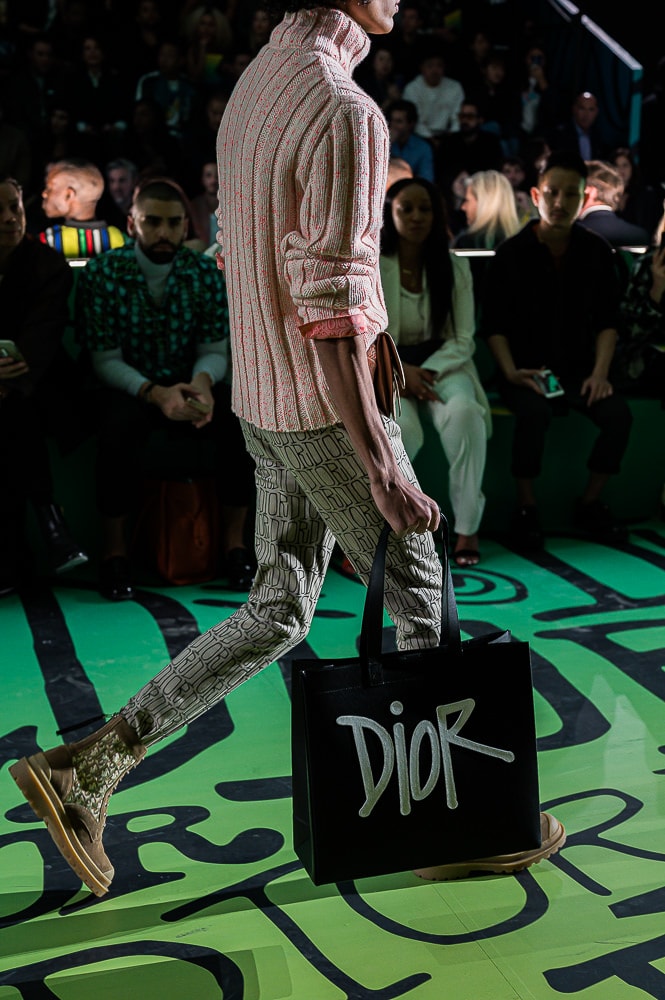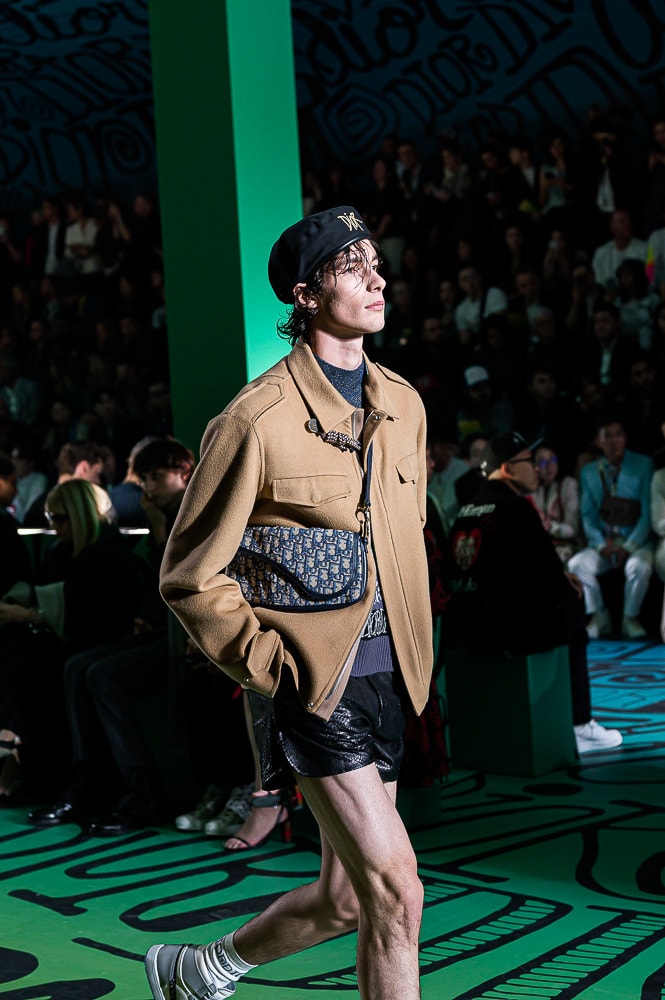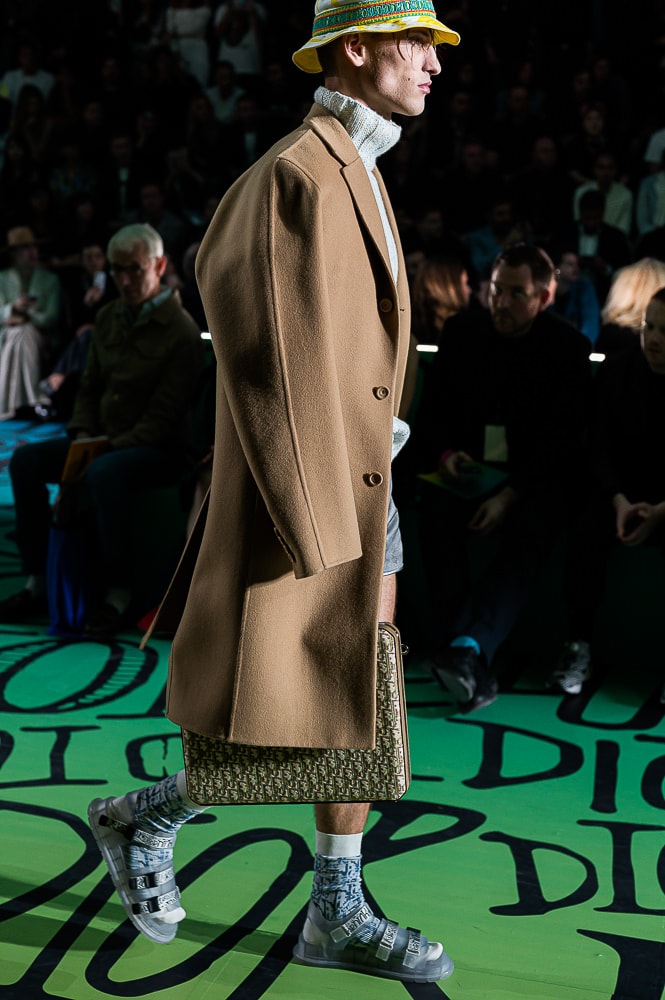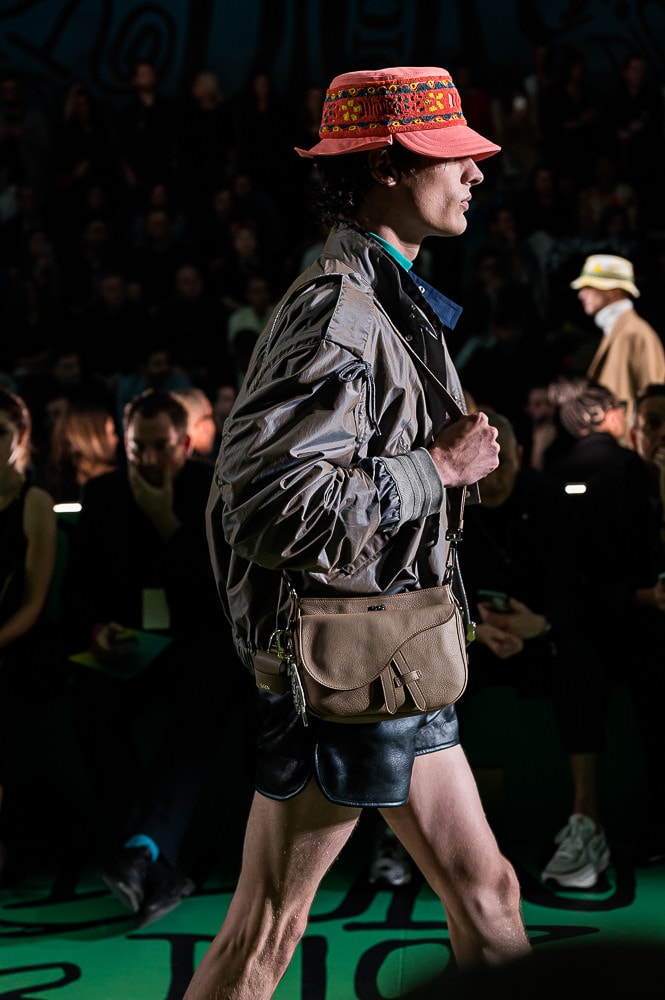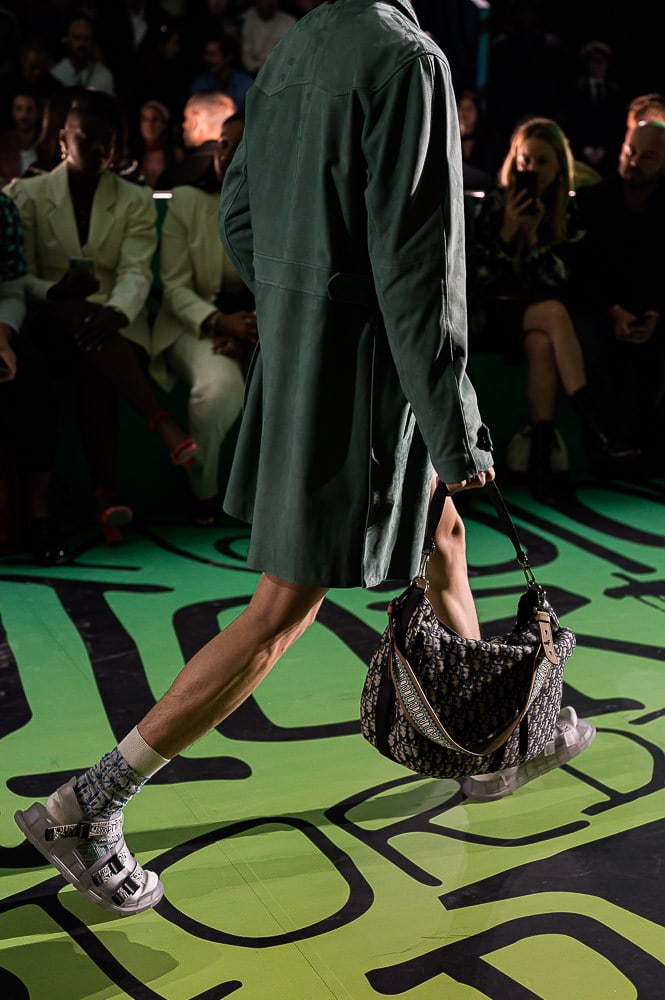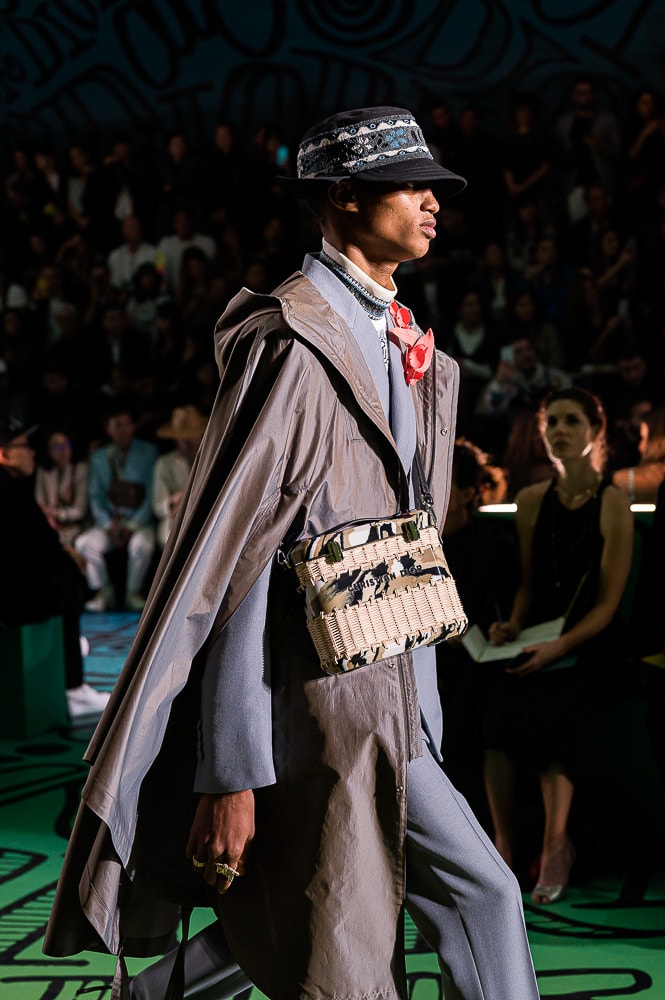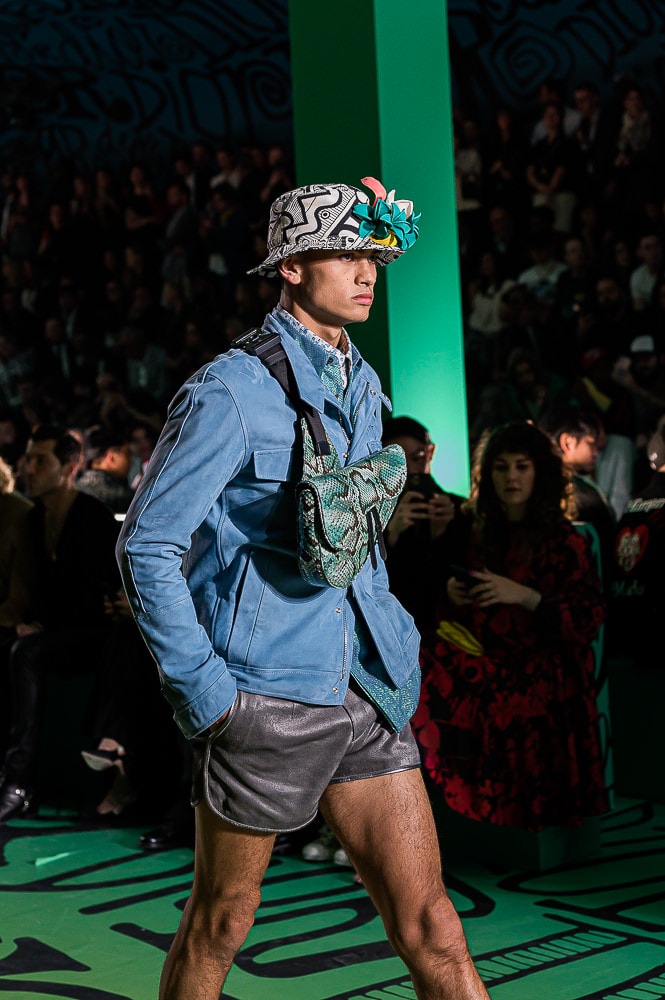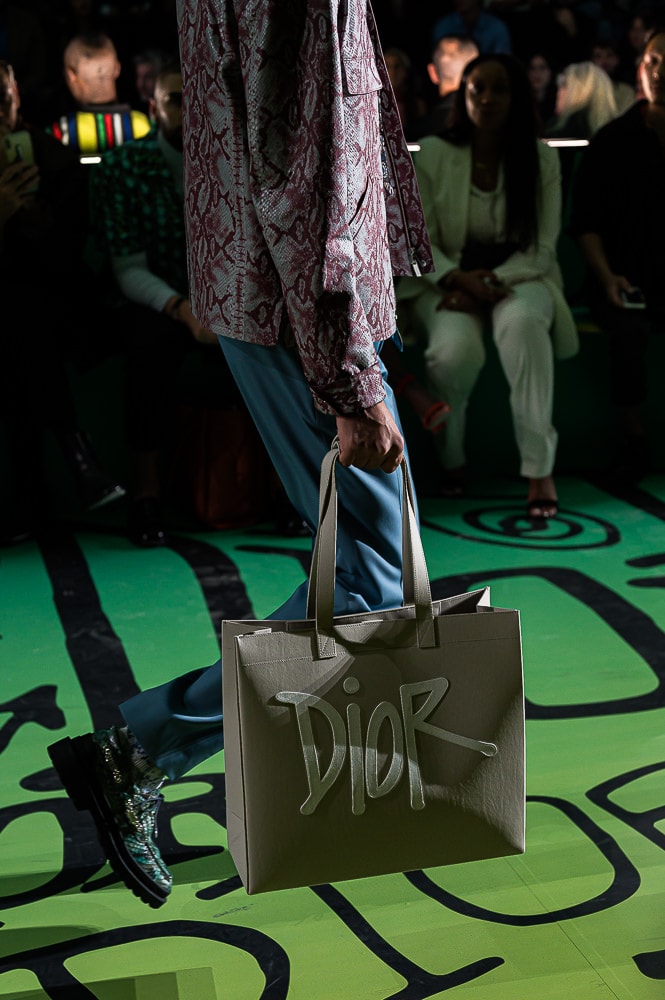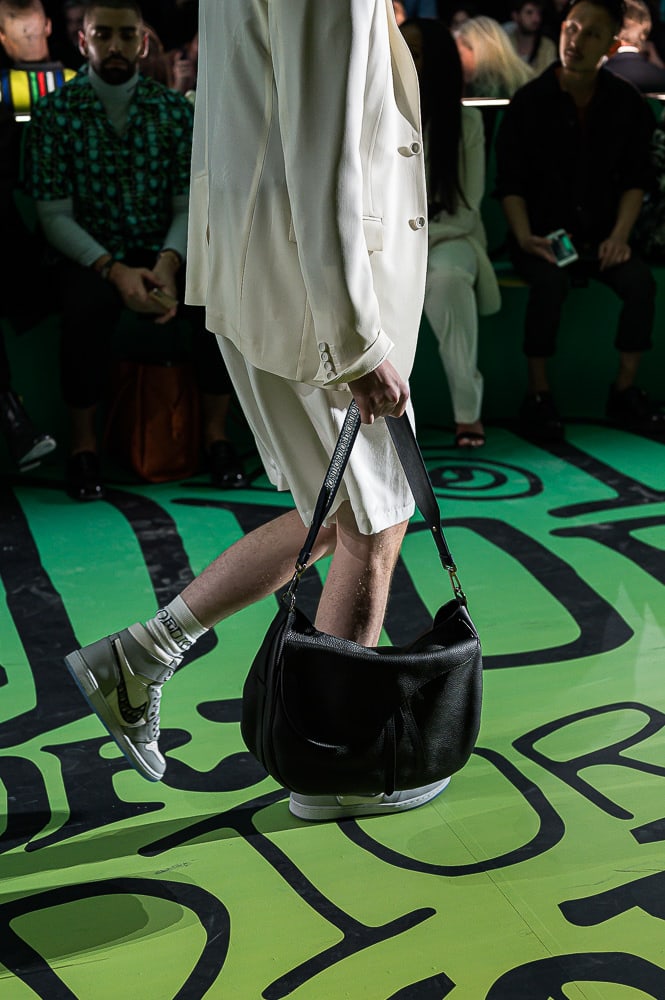 [sc_ic_ad2]