We've been waiting to see what superstar Selena Gomez would do with Coach since the brand first announced her as its new face earlier this year, and now our wait is over. Coach x Selena Gomez has been revealed, and although it won't be available for pre-order until August 14, we've got images of the bags and accessories Gomez designed in collaboration with Coach creative director Stuart Vevers.
Coach x Selena Gomez includes the new Selena Grace Bag, as well as wristlets, mini skinnies and bag charms. Although Coach's prices range has expanded into a more high-fashion territory in recent years, the bags and accessories in this collection start at $50 and max out at $395 for the Selena Grace, making the collab one of the brand's most accessible in recent seasons. Selena's fanbase includes millions of very young women, so this strikes me as the perfect fit for the star—the pieces are simple and wearable, and the prices aren't unfriendly to the shoppers most likely to snap them up.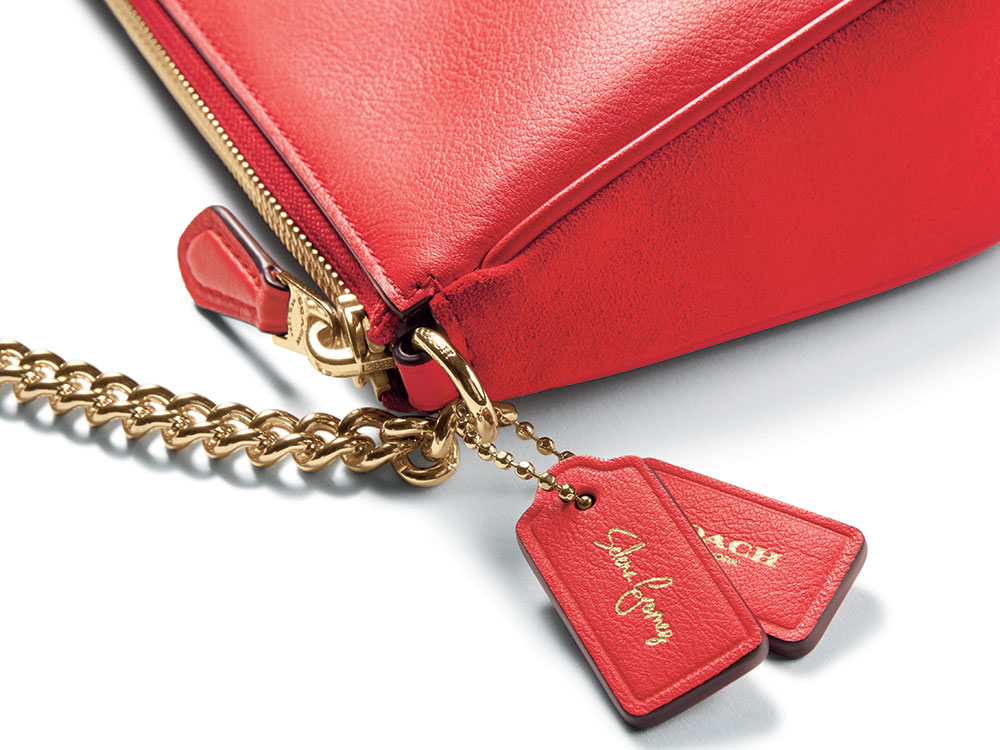 The designs in the collaboration feel like classic Coach in a trio of colors, but the details are where Selena comes in. On all the pieces, you'll find "love yourself first" discreetly printed in gold, which is a phrase inspired by one of her tattoos. The bags and small leather goods all also bear her signature.
Coach.com will have pre-orders available for all the Selena pieces on August 14, but in the meantime, Selena Gomez superfans can enter for a chance to win one of 150 hand-signed bags, and one lucky winner will get to meet the pop star herself in New York City in September. Check out the bags and accessories and their prices below, and be sure to sign up to win.
1 / 11
Coach x Selena Gomez Selena Grace Bag
$395 via Coach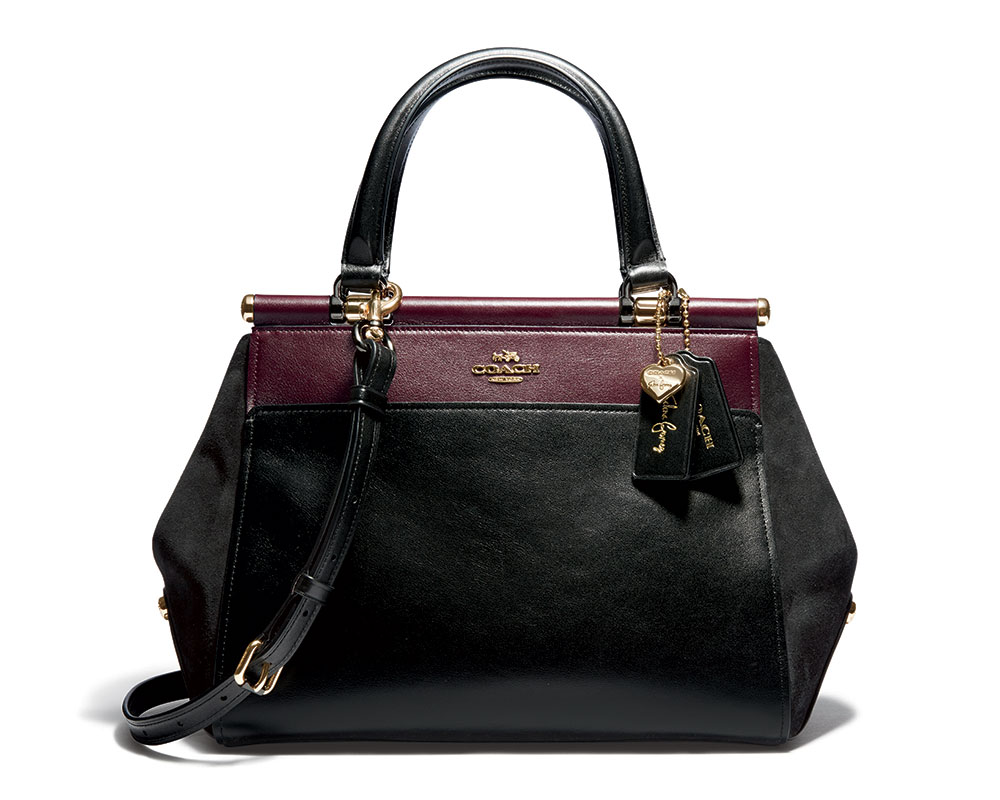 2 / 11
Coach x Selena Gomez Selena Grace Bag
$395 via Coach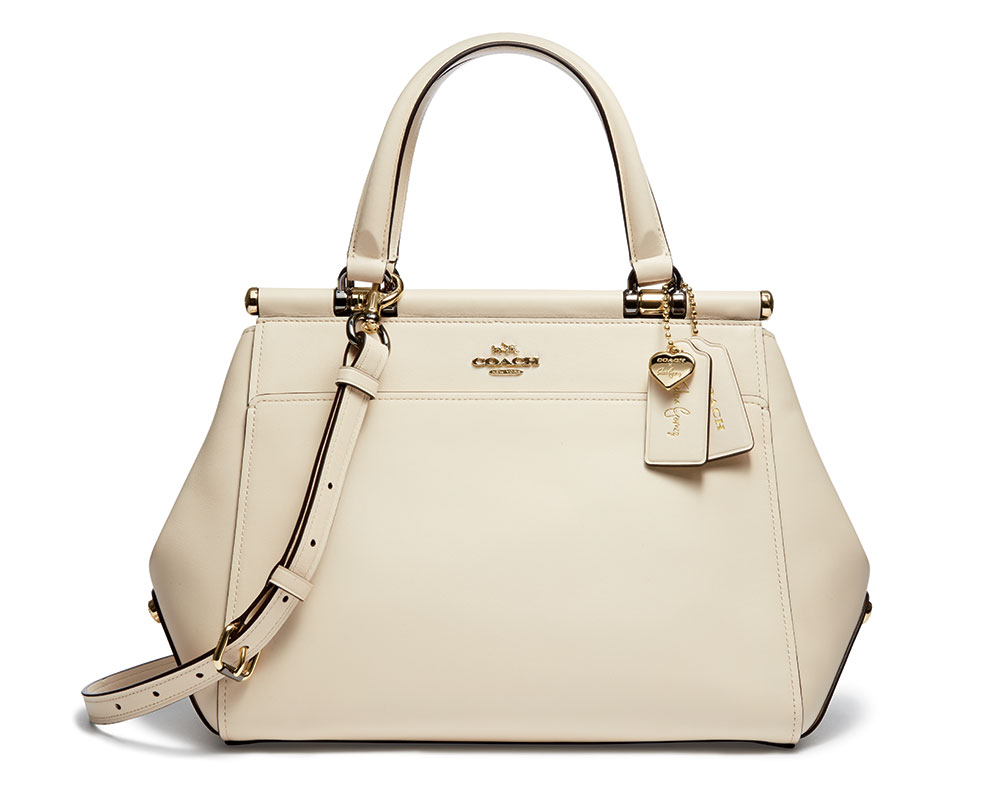 3 / 11
Coach x Selena Gomez Selena Grace Bag
$395 via Coach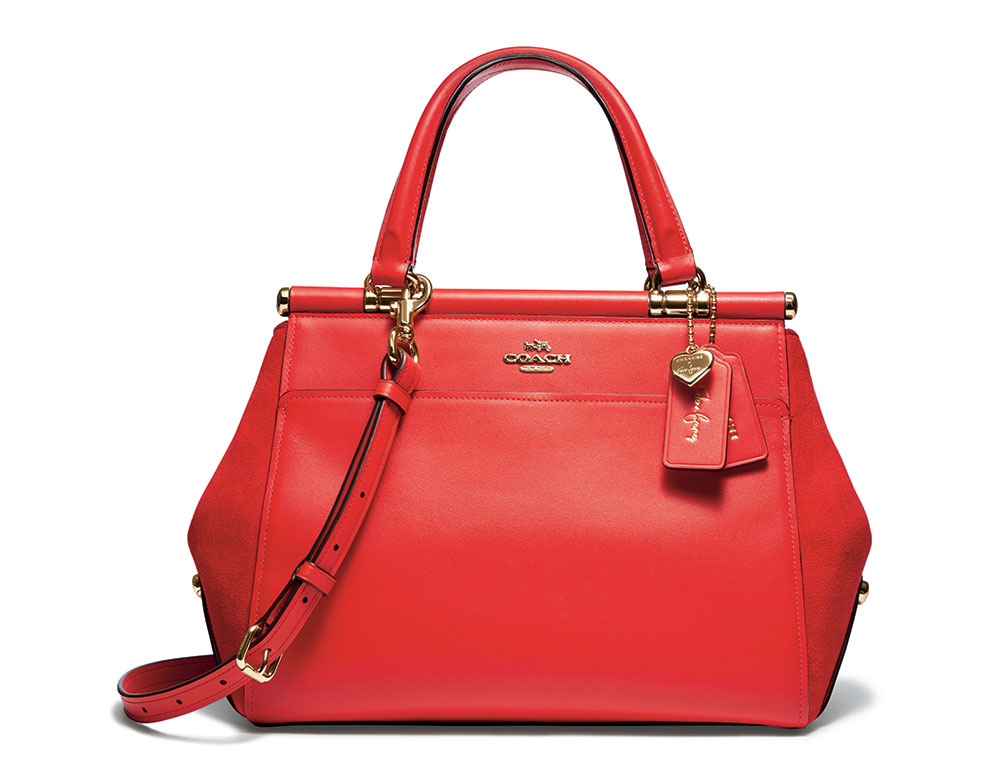 4 / 11
Coach x Selena Gomez Selena Heart Bag Charm
$50 via Coach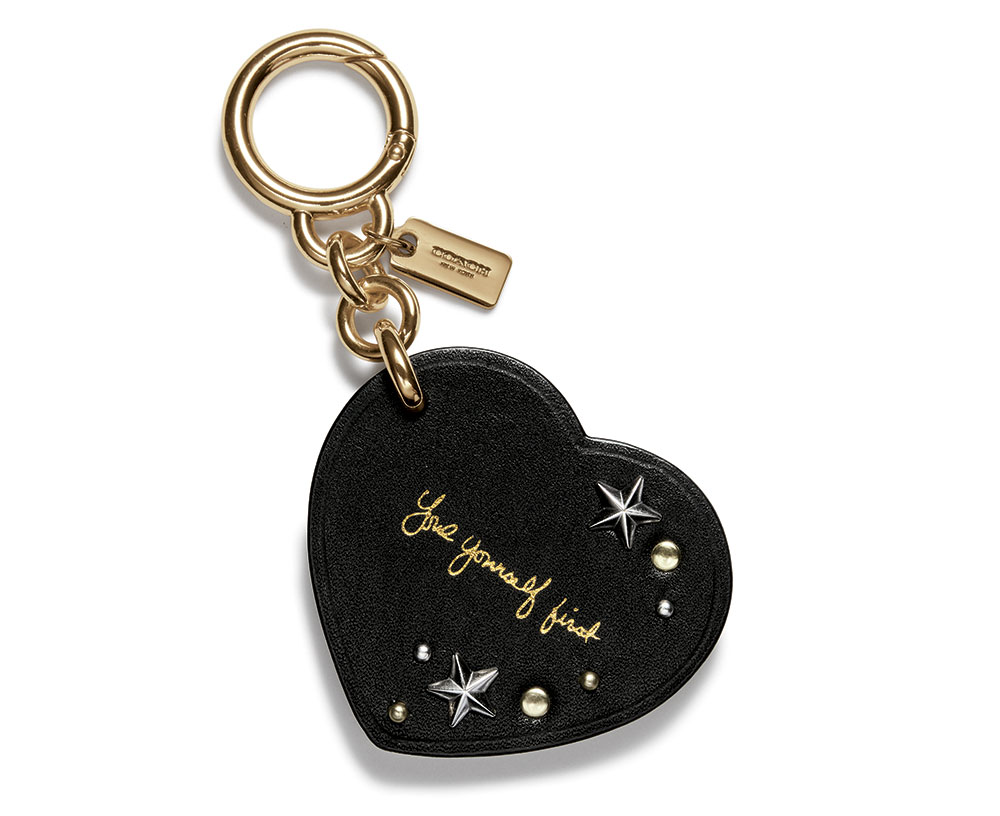 5 / 11
Coach x Selena Gomez Selena Mini Skinny
$55 via Coach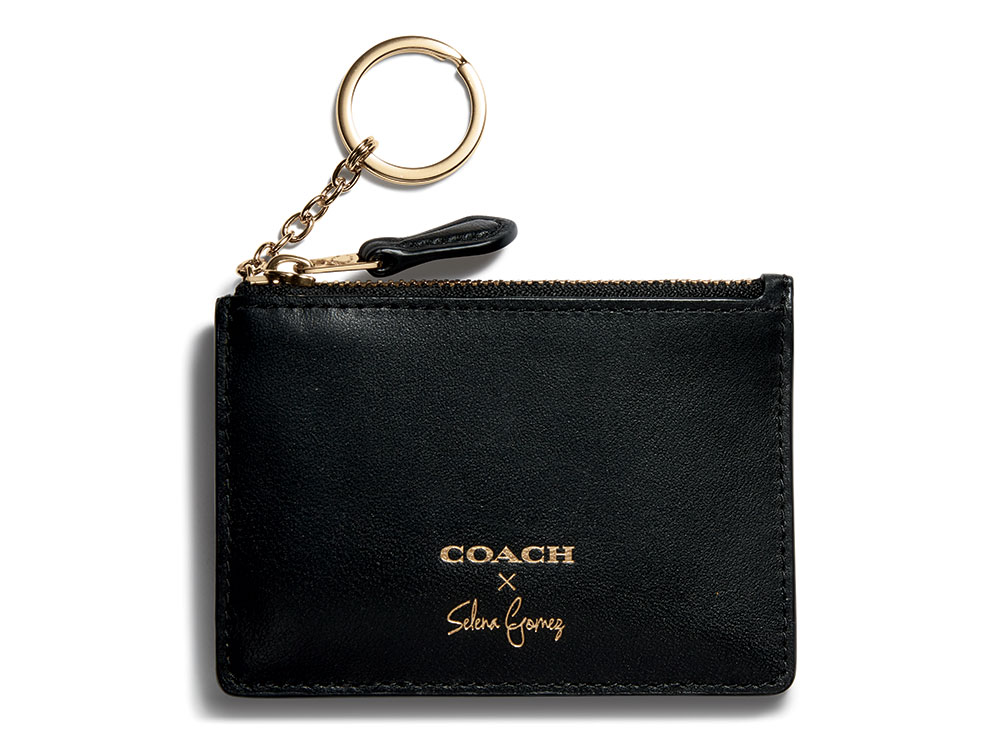 6 / 11
Coach x Selena Gomez Selena Mini Skinny
$55 via Coach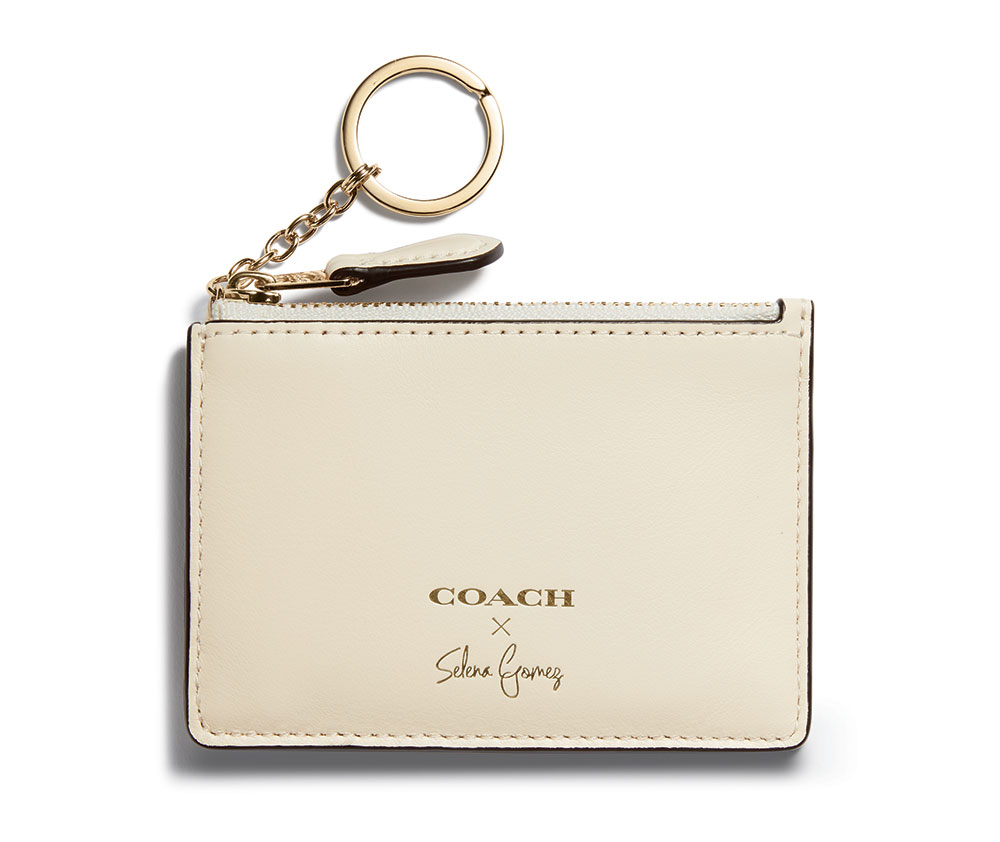 7 / 11
Coach x Selena Gomez Selena Mini Skinny
$55 via Coach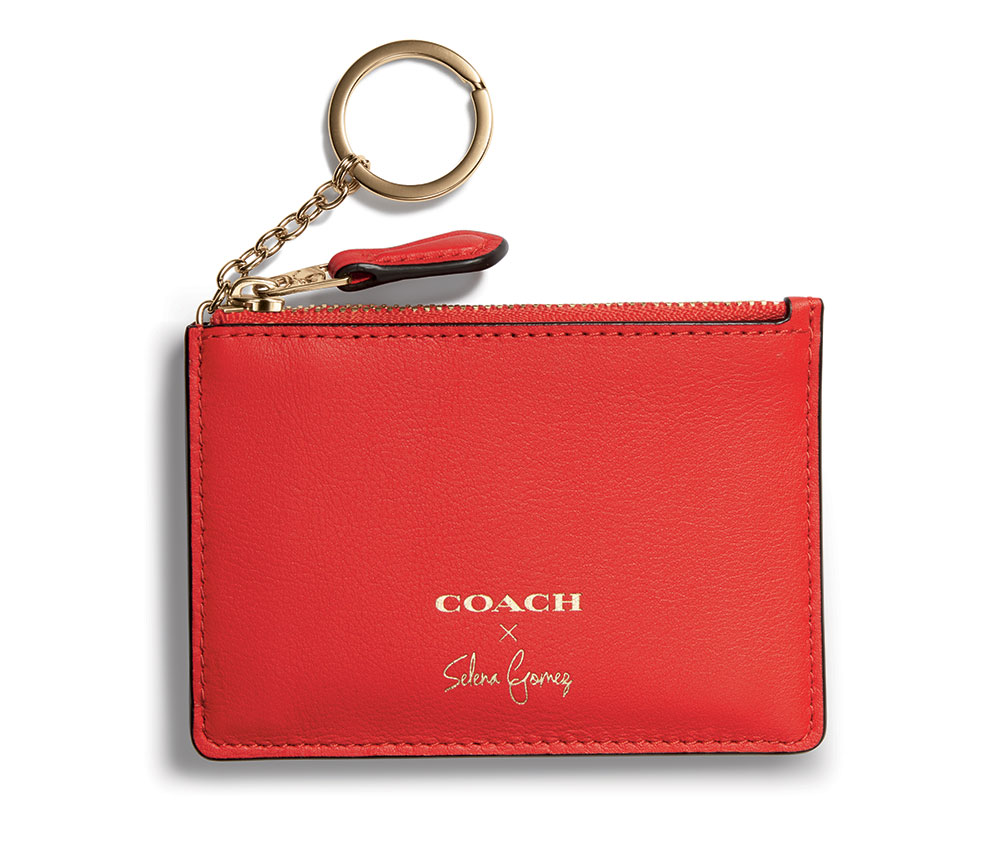 8 / 11
Coach x Selena Gomez Selena Star Bag Charm
$50 via Coach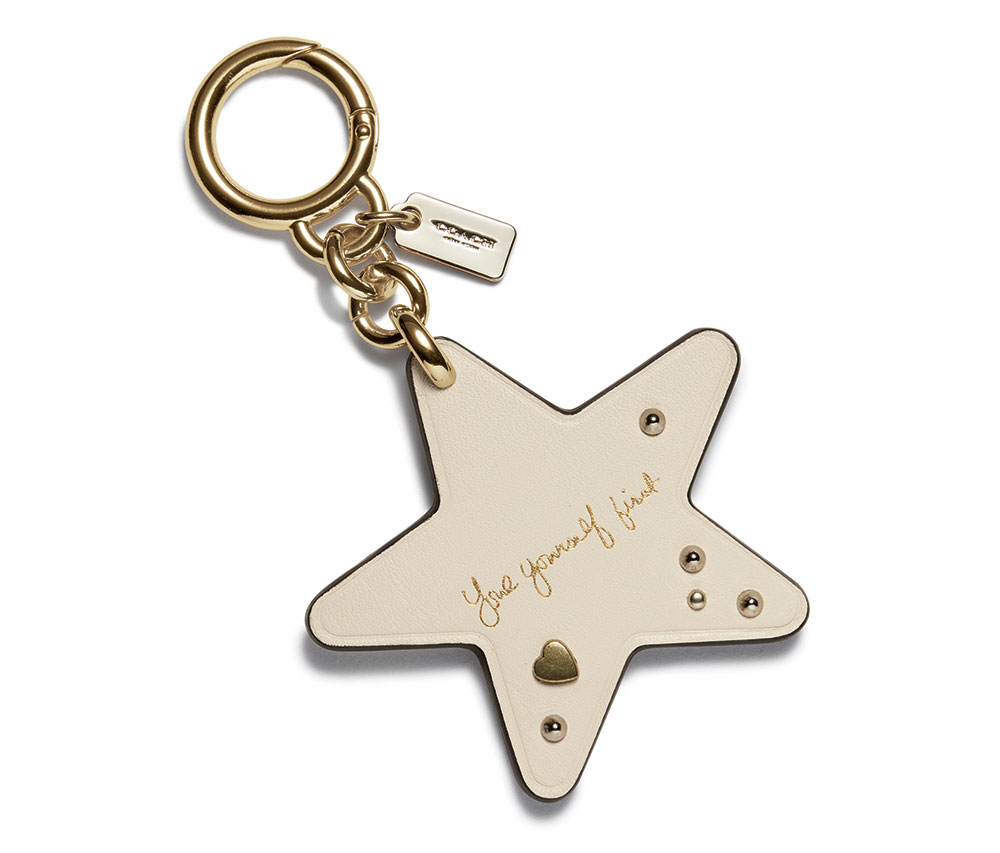 9 / 11
Coach x Selena Gomez Selena Wristlet
$150 via Coach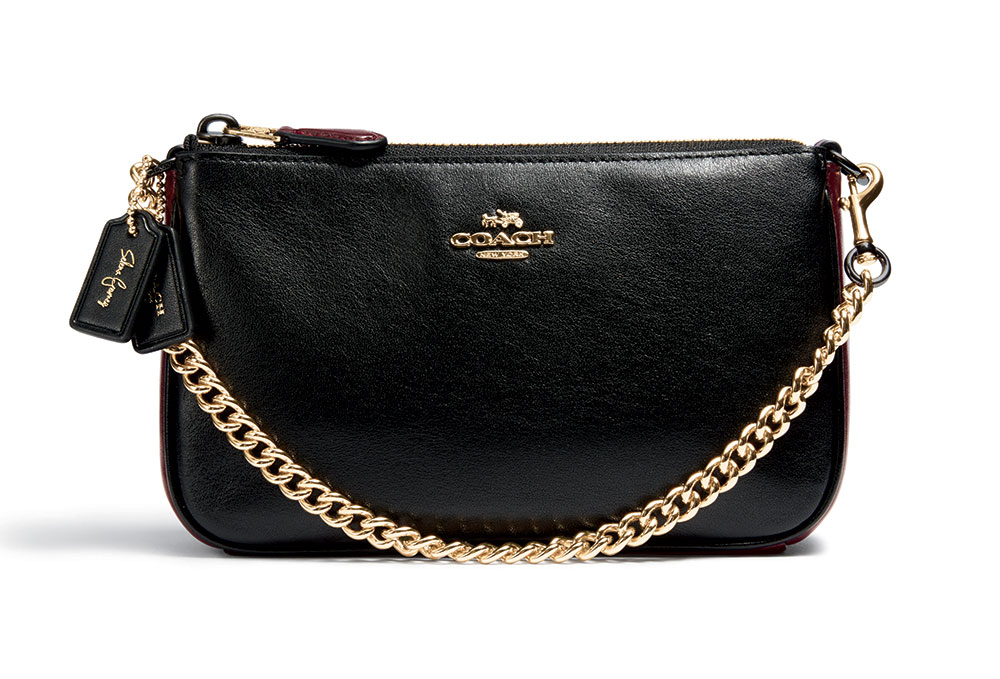 10 / 11
Coach x Selena Gomez Selena Wristlet
$150 via Coach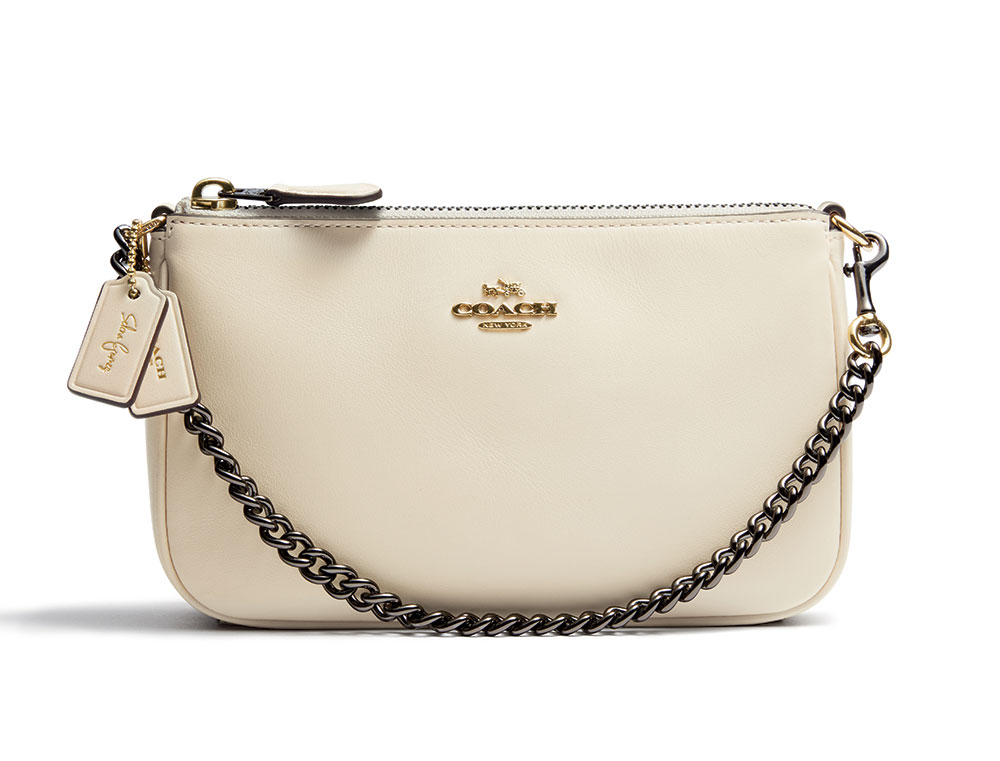 11 / 11
Coach x Selena Gomez Selena Wristlet
$150 via Coach