This almost sold out Doctor Bag might be the perfect piece for your Winter wardrobe and beyond
When I discovered Senreve a few months ago, I immediately found a few styles that intrigued me. I love my well-established designer bag brands as much as the next girl, but I also frequently crave something new and different. I love the detail that goes into creating each Senreve bag, love the thought-out design elements, and love the sleek, understated style. This was a brand I was craving without even knowing it, so I am so happy I found it. I reviewed the Senreve Maestra Bag over the summer (which, by the way, now comes in a mini version, and I want to check that one out next!), but many of you wanted to learn more about the Senreve Doctor Bag. Both me and the brand are happy to oblige, so here you are!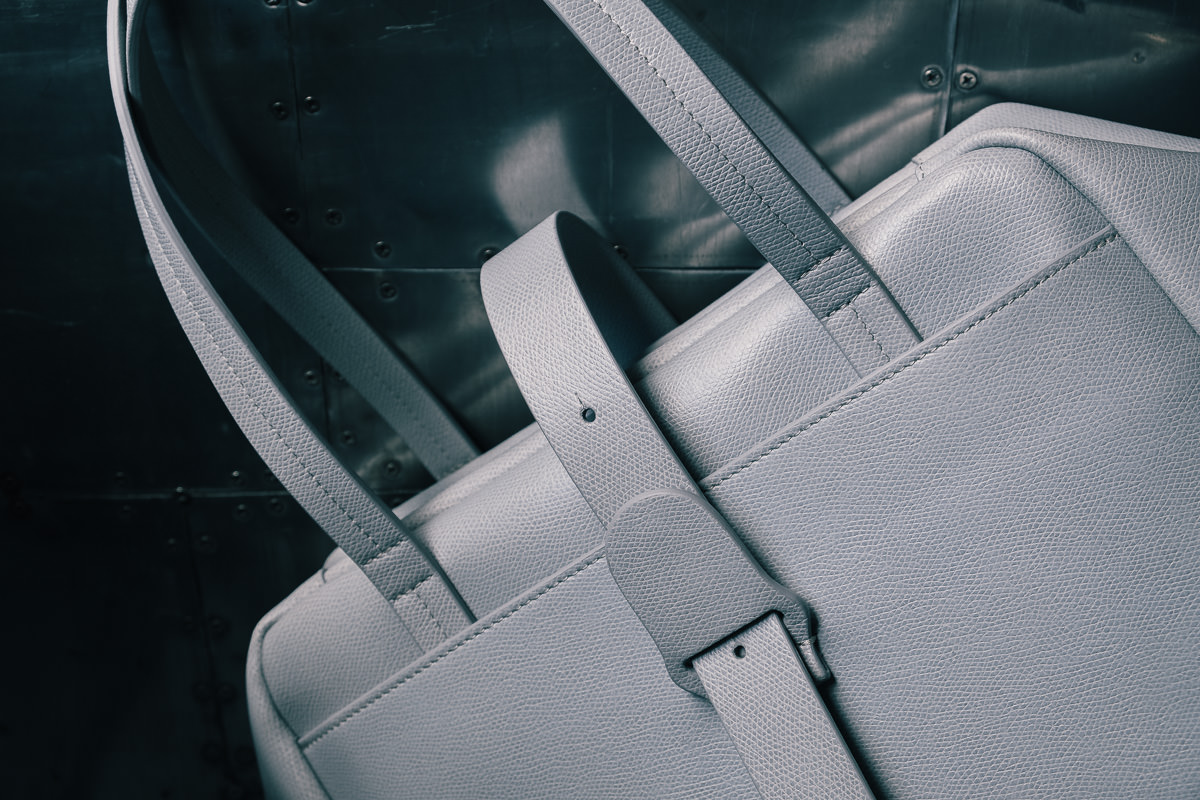 First things first: the Senreve Doctor Bag is not a shape I am typically drawn to, while the Maestra is much more my normal speed. But I do remember there being a time in my life when I loved a great east/eest bag, and when I was going into our office in NYC, I used to carry a more traditional work bag frequently. The Senreve Doctor Bag is not only a great everyday bag but also a great work bag that fits an iPad or 11" laptop perfectly, as it is quite spacious and, like every Senreve bag, it's incredibly functional. Although I knew the dimensions from looking online, when I first got this bag, I remember being pretty surprised at the size—it's roomier than I expected! I'm not saying that's a bad thing, but in some photos I thought the bag looked shorter from top to bottom. It's a very spacious bag and I love that you can wear it boxy/sporty and easily put in a scarf or cardigan, or carry is as a more slouchy and relaxed shape.
Let's talk about functionality, because of course, this bag offers tons of it. The exterior has two open slit pockets, one in the front and one in the back. I don't use outside pockets like this much, except for my keys and phone, as those are the items I hate to have to dig around for – these pockets have plenty of room for both. I like how each pocket is deep so that you don't need to worry about its contents falling out, but it doesn't make the bag look weird. There are many ways you can carry this bag, including by its double handles, which are long enough to comfortably wear on your shoulder, and there's also a removable crossbody strap. I don't always love top handles when I'm trying to carry a bag crossbody because sometimes they get in the way, and I found that it happened a bit with this bag as well. I'm not sure there's a great answer to this conundrum—I'm really happy with the top handles and their length, but when I'm carrying the bag by its strap, I wish I could remove the top handles. I will point out, though, the handles do fold over each other nicely and don't stand up straight.
The interior is so spacious and well thought out! When I got this bag, I kept opening it up and just staring and marveling at the inside. The dimensions on this bag are so good that the bag isn't too deep, too long, or too boxy. The interior has Senreve's signature light blue stain-resistant micro-suede lining, which makes it easy to spot things inside. There are three pouch pockets with a zip pocket behind them on one side, and two pouch pockets with an open pocket behind them. Even with the boxy shape of the bag (which I believe will soften more with wear), the zipper that leads you into the interior compartment goes down far enough on each side to allow you to open and see the interior easily and completely. I find that the front closure strap can get in my way when I'm trying to get to the inside of the bag, but I slide it into the outside flap pocket to keep it out of my way.
The leather is really, really nice. It's incredibly sturdy yet lightweight, and it's super durable and easy to clean if you need to. The shape of the bag can either be relaxed or boxy, depending on how you close it (sliding in the top flap give the bag a bit of a relaxed, sleeker look). I really like this bag. I already said that the Maestra would be great as a baby bag, but so would the Doctor Bag, come to think of it. On top of that, it could be a work bag, a gym bag, a school bag, or just your go-to everyday bag. I've been really happy with each Senreve bag that I've been able to check out closely, and that hasn't changed with this bag. I have it in the color they call Ice, and I really love it—it's like the perfect light blue/grey combination that's perfect for winter, but also a seasonless neutral. And like my other Senreve bag, I'm not worried about color transfer! I also love the Lilac (only one left), Blush (two left), and Sand (one left). With wear, it softens a bit into a really sleek and cool bag, so it's just one more bag that has made me a Senreve fan!
P.S. Please consider supporting our small, bag-loving team by clicking our links before shopping or checking out at your favorite online retailers like Amazon, Neiman Marcus, Nordstrom, or any of the listed partners on our shop page. We truly appreciate your support!