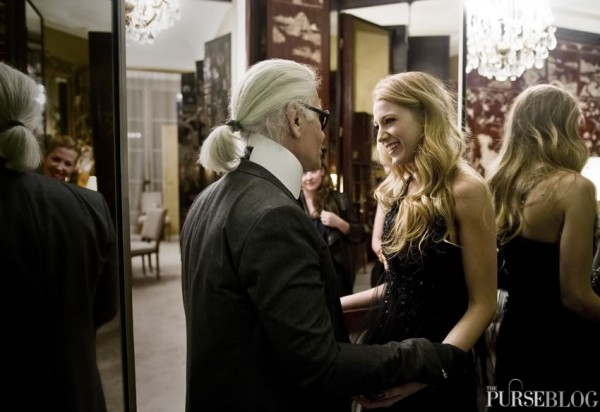 I gave you a peek at Blake Lively's first Chanel Ad the other day and today I have more ad and behind the scene photos to share with you all. I know Karl Lagerfeld seems to be opting for celeb choices lately and not everyone is on board with these choices, but I am a huge Blake Lively fan-girl. Maybe her acting will never been Oscar worthy (ok it totally won't), but she is sure pretty to look at.
This Chanel campaign is young and fresh. I can't see those gorgeous Amazon legs Blake has to offer, but her face is classically beautiful which looks gorgeous next to luxury handbags.
Which photo is your favorite?