Last week while getting my hair dyed, I came across a Vogue.com post that blithely mentioned TV star Pamela Anderson avoids all animal products, including leather. That struck me as an odd thing to claim; although Pamela is a longtime PETA supporter and animal rights advocate, she's never once wavered in her love of leather bags. Even a cursory look through some paparazzi photos of her proves that.
In fact, Pammy has a pretty great designer bag collection, and unlike some stars, she appears to use and re-use her bags over the course of years. Hey, if she's going to make an exception to her veganism for a good bag, at least she's getting good wear out of them.
1 / 18
Pammy loves a light-colored bag, perhaps more than any celebrity we've profiled.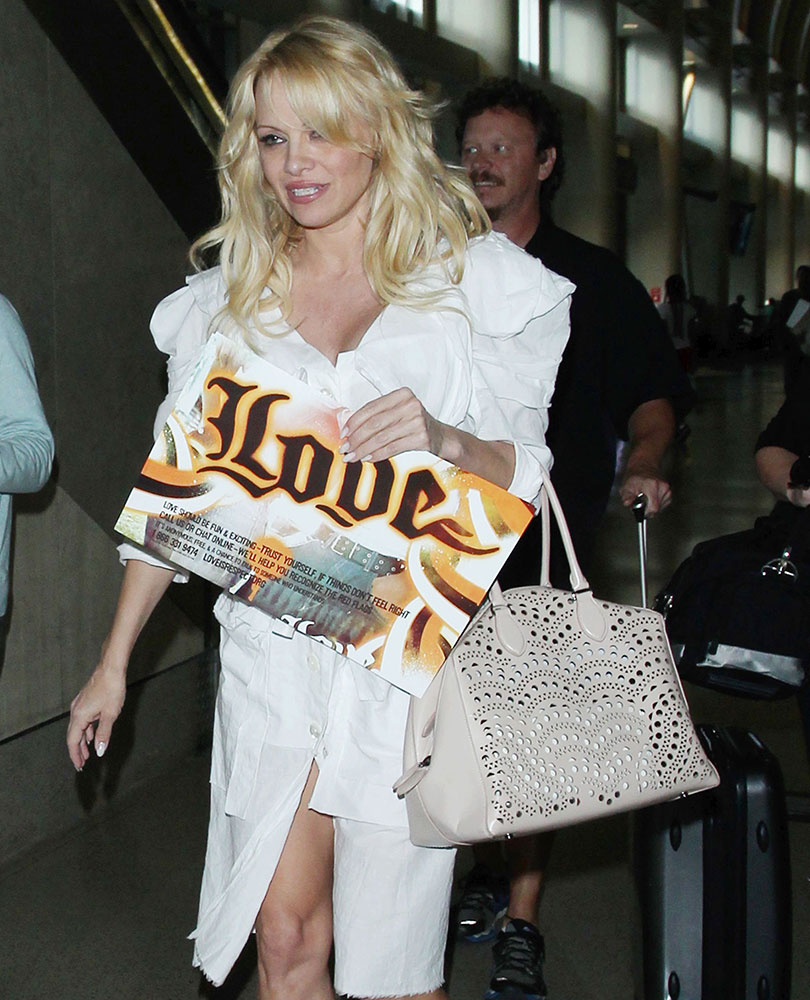 2 / 18
She also uses all of her bags more than just once or twice, by our count--we could have included three or four pictures of almost all the bags in this gallery, and those are just instances in which she happened to get spotted by paps.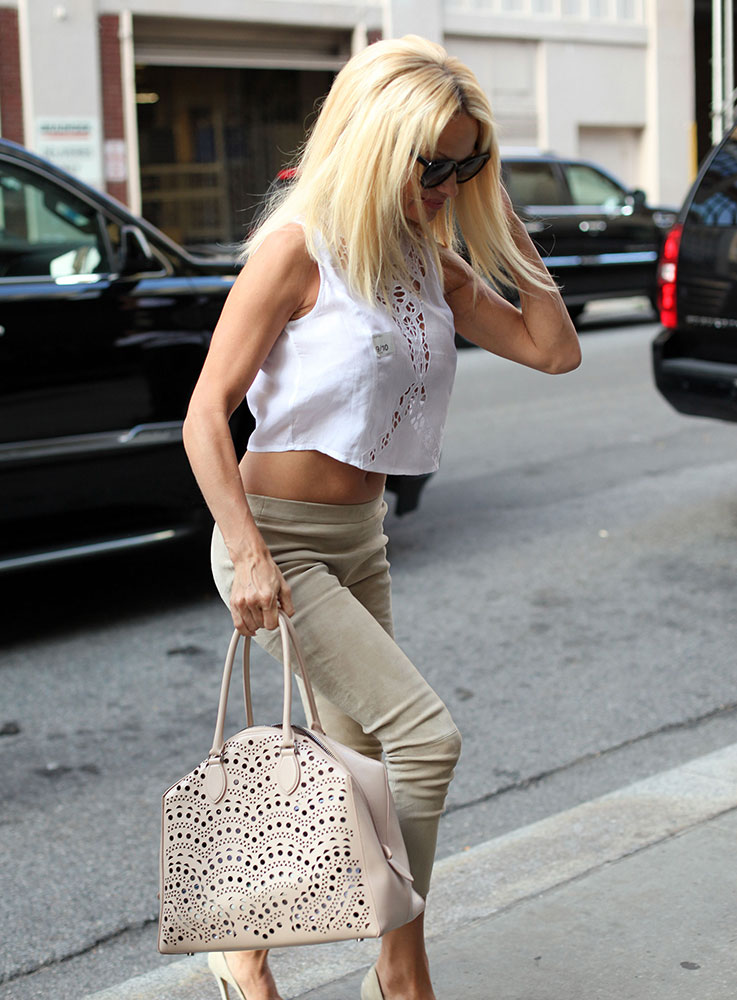 3 / 18
If I'm being totally honest, I'm not 100% sure this is a Town. Between the First, Town, Mini City and Mini City S, Balenciaga makes or has made a lot of small bags whose proportions only vary a little bit. Because the strap vis long, though, I know it's not a First.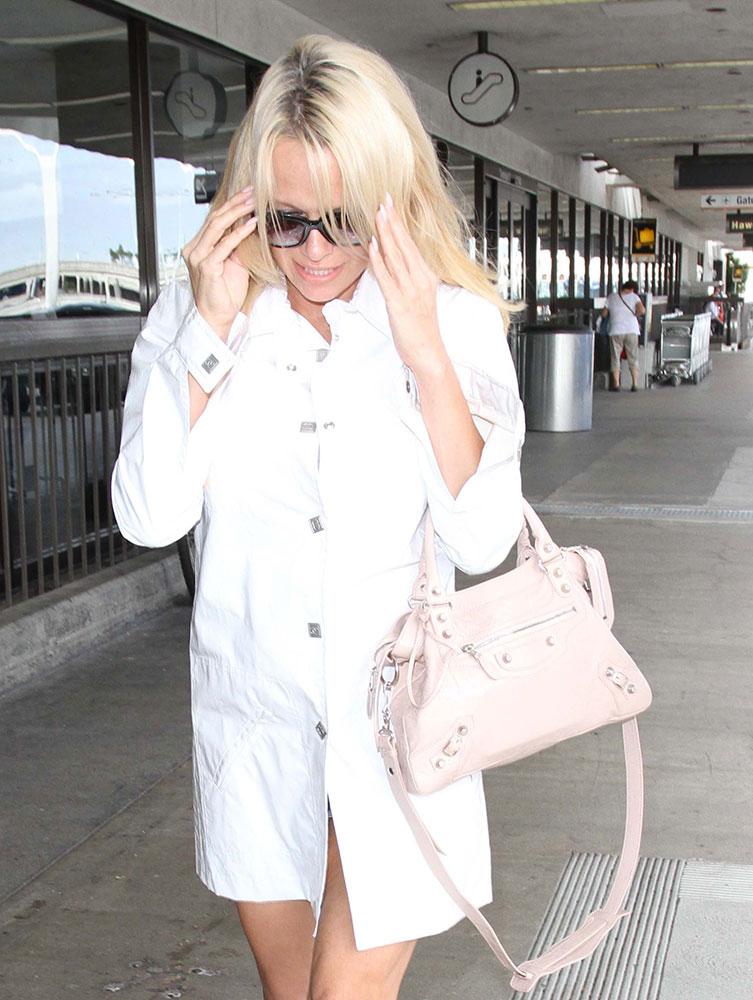 4 / 18
The Cabat is the only popular Bottega Veneta style the brand refuses to sell online.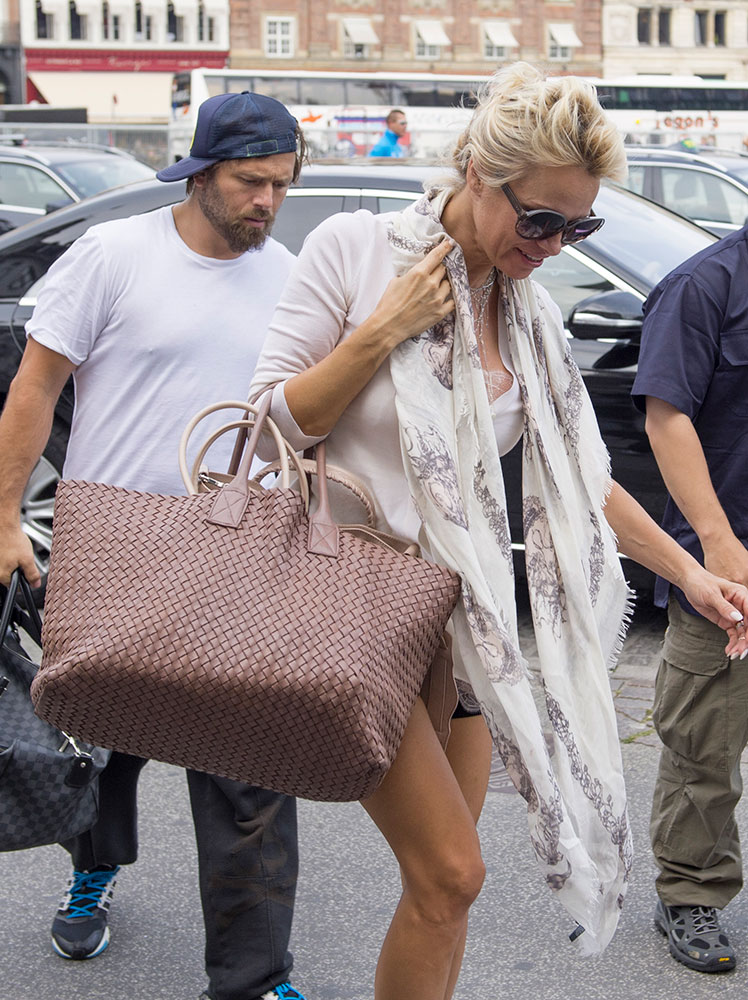 5 / 18
Pam has two.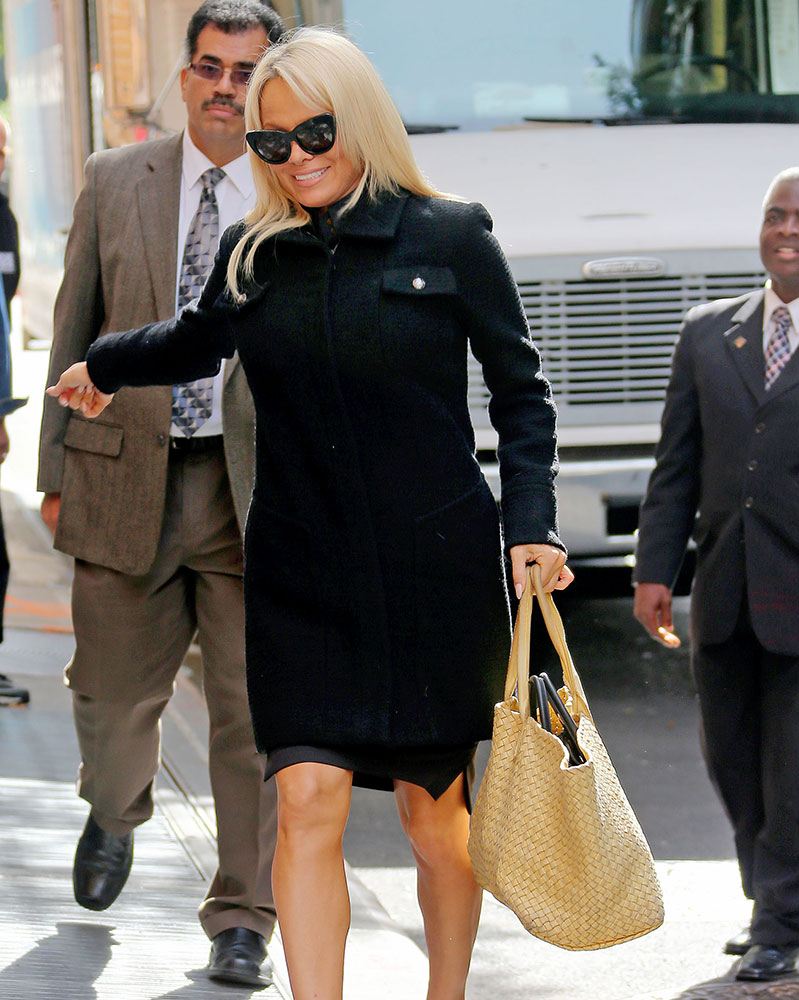 6 / 18
Pamela isn't as big of a Chanel fan as many celebrities, but she does love a good white bag.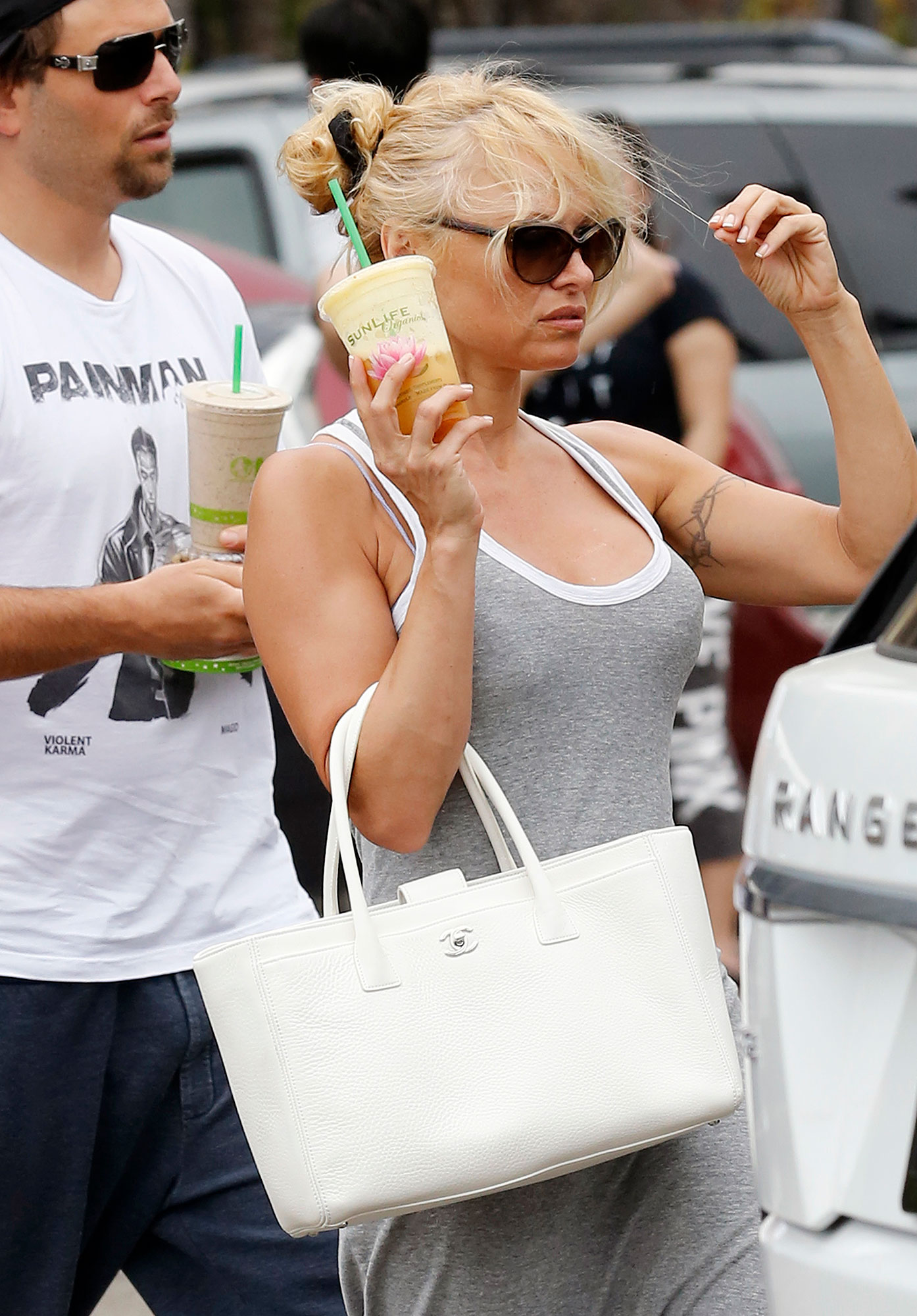 7 / 18
Goyard Saigon Bag
She seems to be particularly fond of Goyard, though.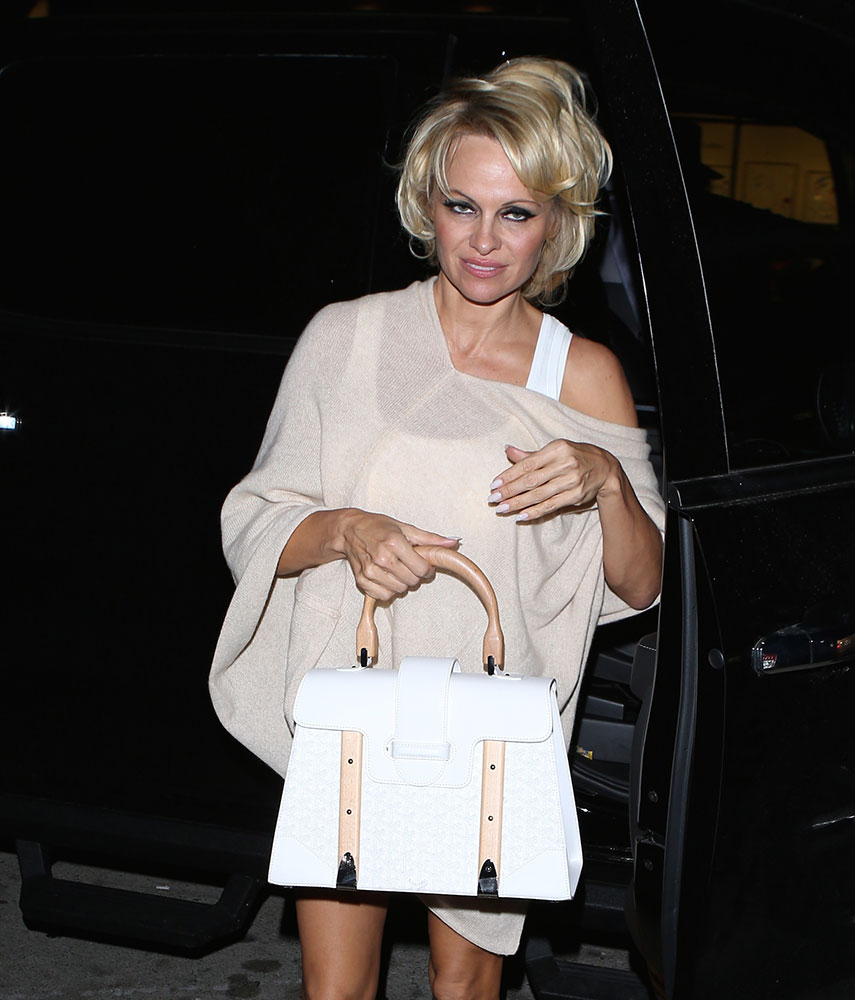 8 / 18
Goyard St. Jeanne Bag
And her admiration seems to go well beyond the super-popular St. Louis Tote.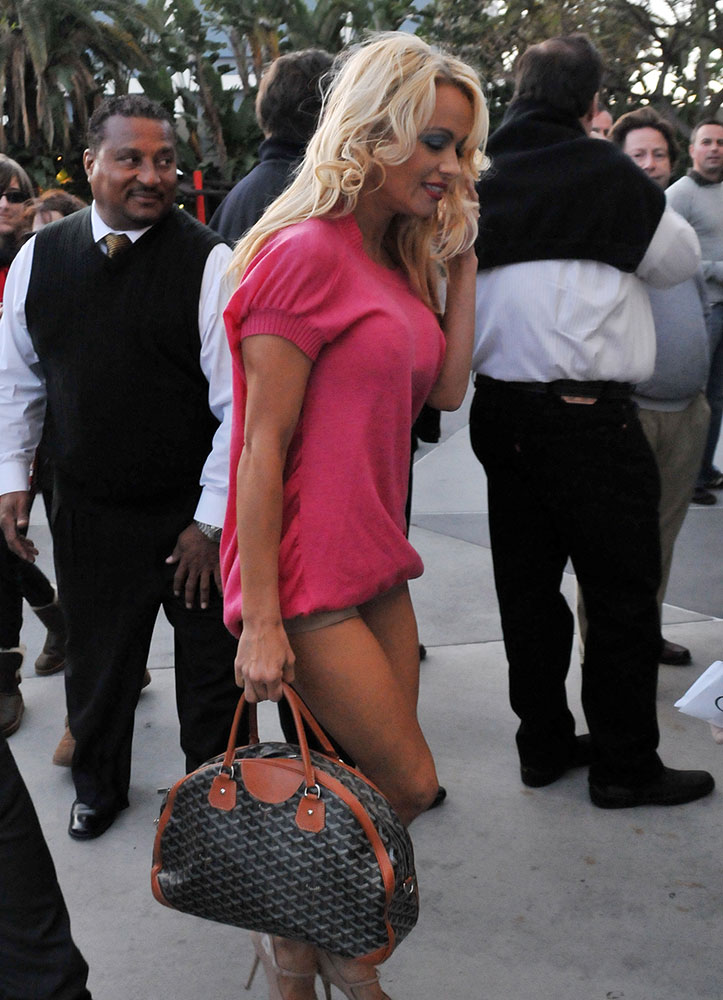 9 / 18
Goyard St. Louis Tote
Don't get it twisted, though, Pammy also has a St. Louis.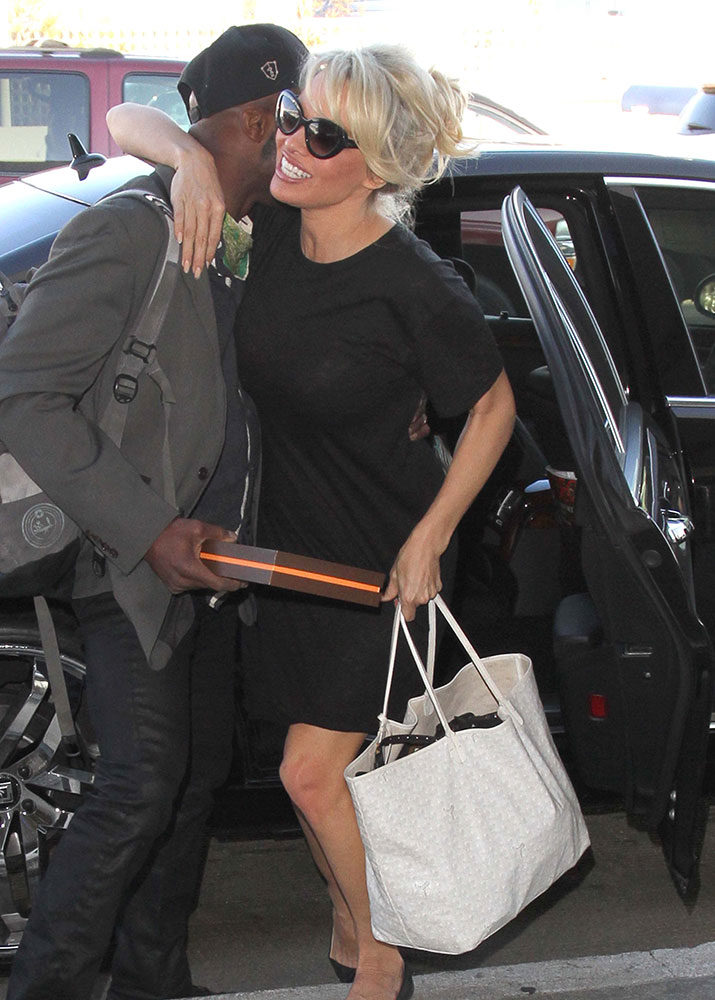 10 / 18
Hermès Birkin
I'd wager that this is Pam's favorite bag. It's white, of course.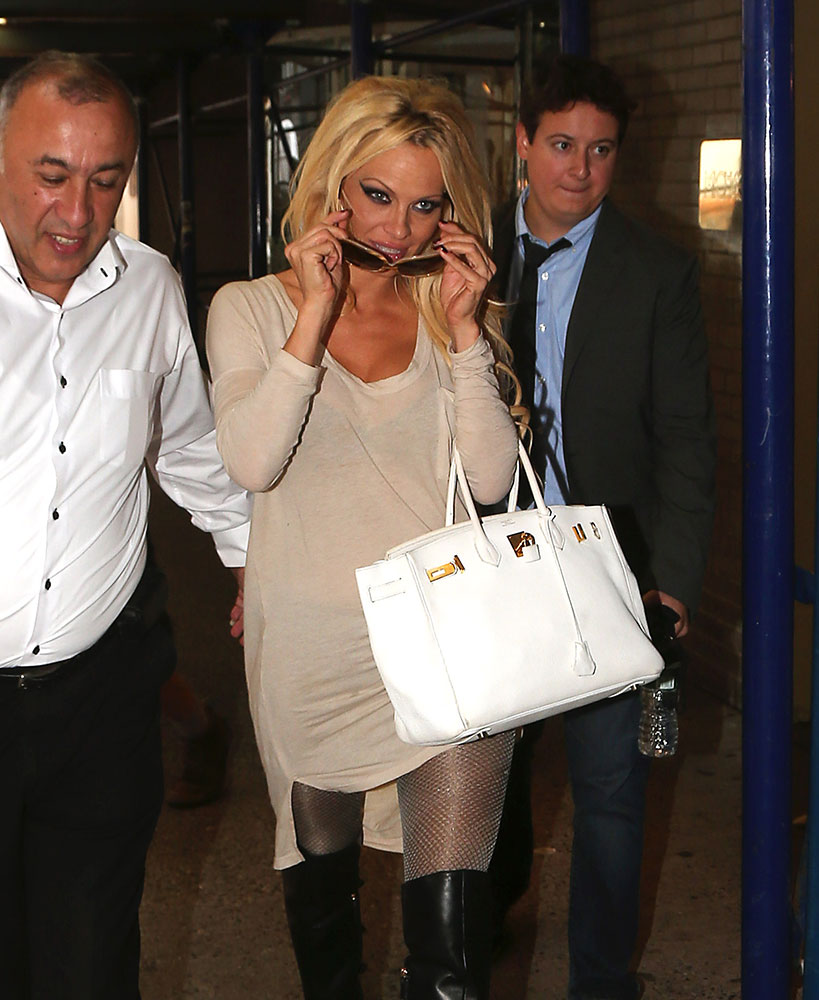 11 / 18
Hermès Birkin
She's carried it regularly for years.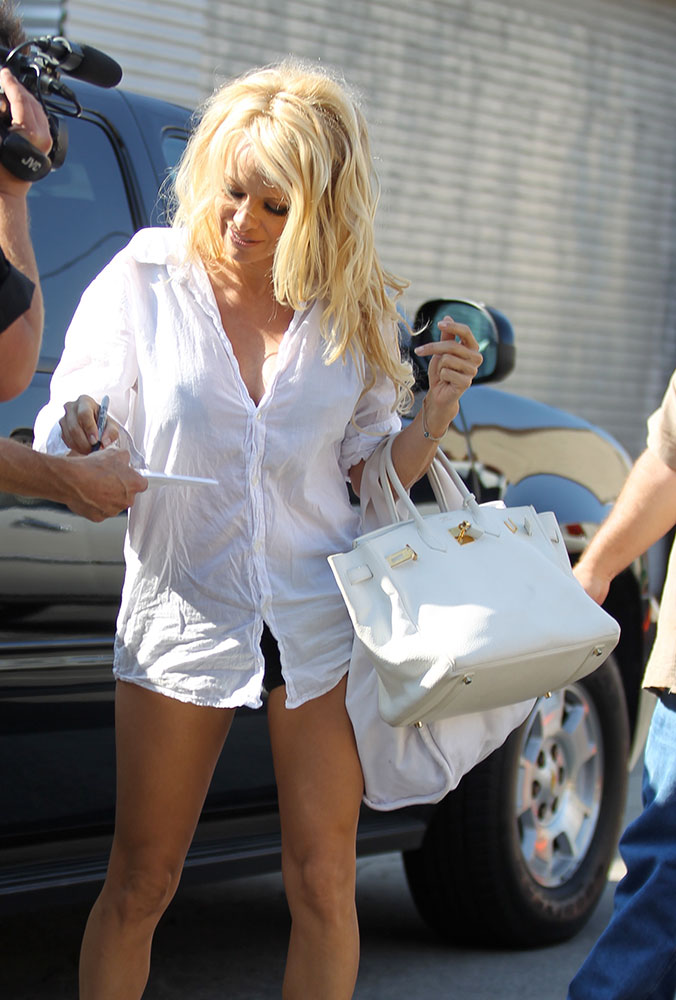 12 / 18
Hermès Kelly
This Kelly appears to be vintage--the leather looks like Box, which has a high shine, and Hermès hasn't made bags in that for quite some time.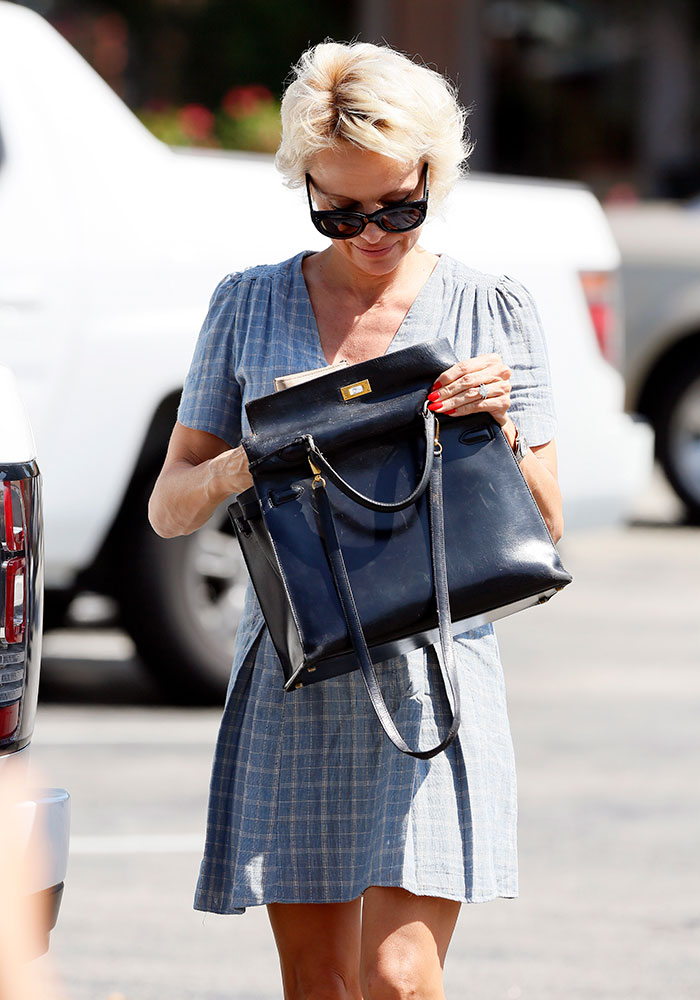 13 / 18
Hermès Travel Birkin
And here we have the literal largest Birkin I've ever seen.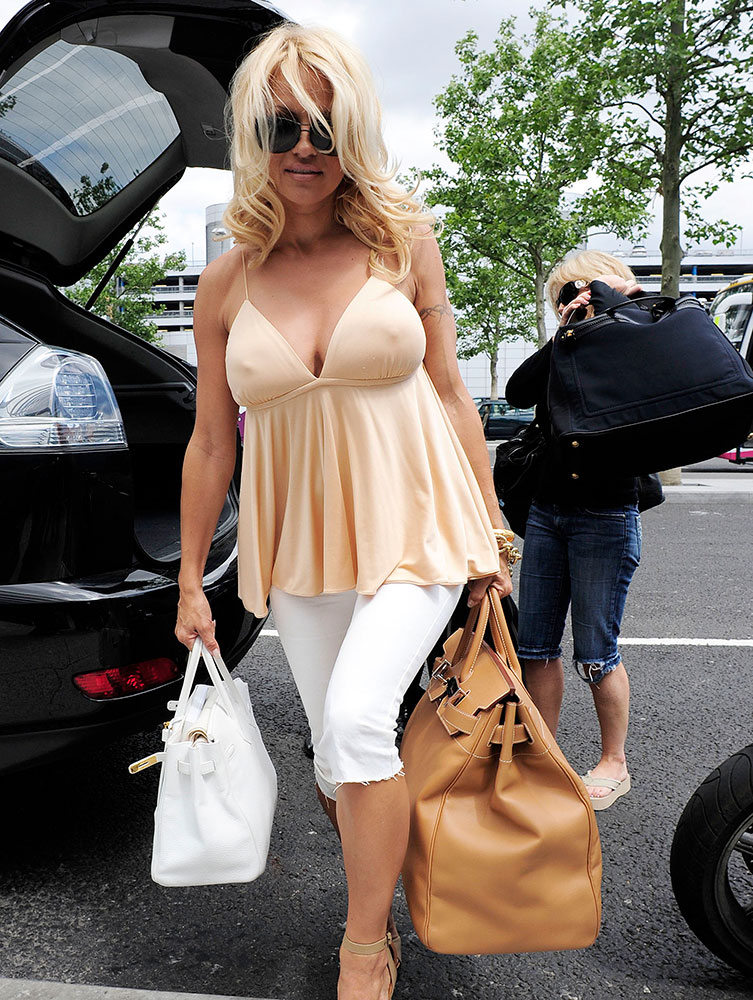 14 / 18
The Ricky is one of the only bags we spotted Pam carrying, although by the looks of the bag, that's simply the only time the paparazzi happened to stop by while she had it.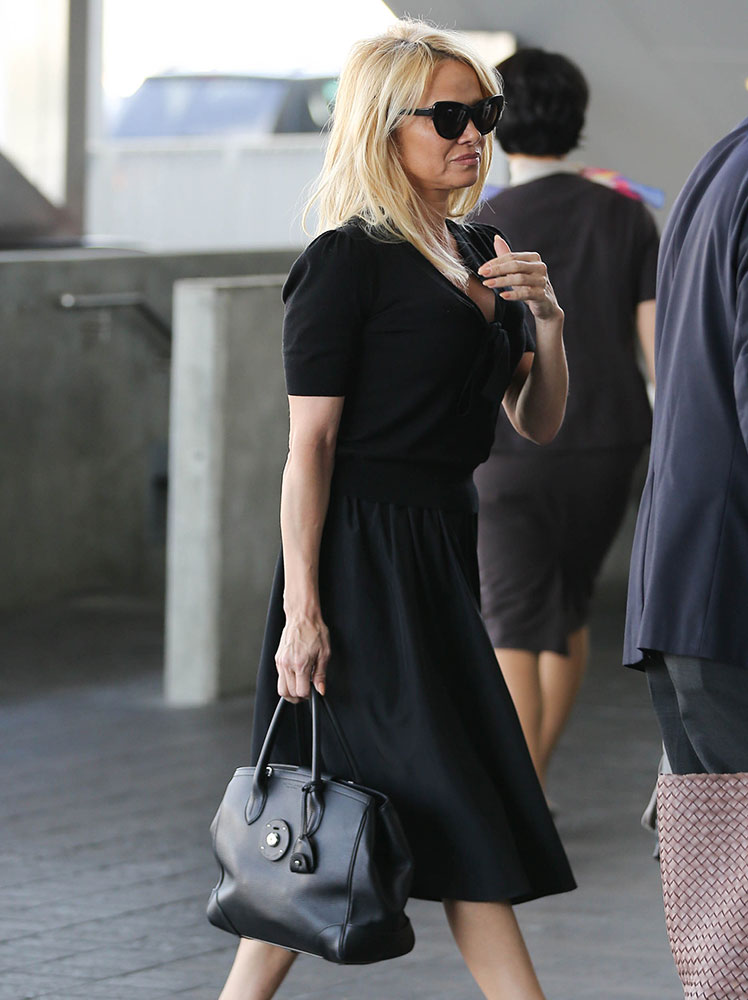 15 / 18
Saint Laurent Baby Sac de Jour Bag
$2,650 via Saks
Lately, Pam's been dedicated to this little SDJ.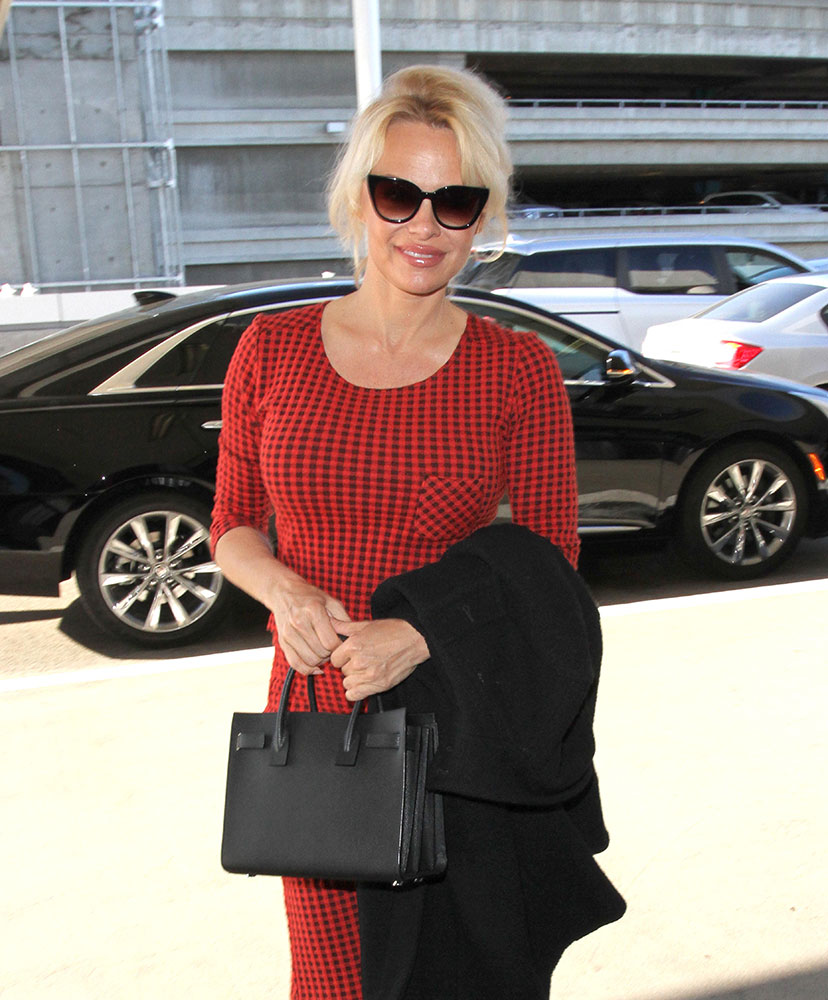 16 / 18
Saint Laurent Baby Sac de Jour Bag
$2,650 via Saks
She's carried it almost everywhere!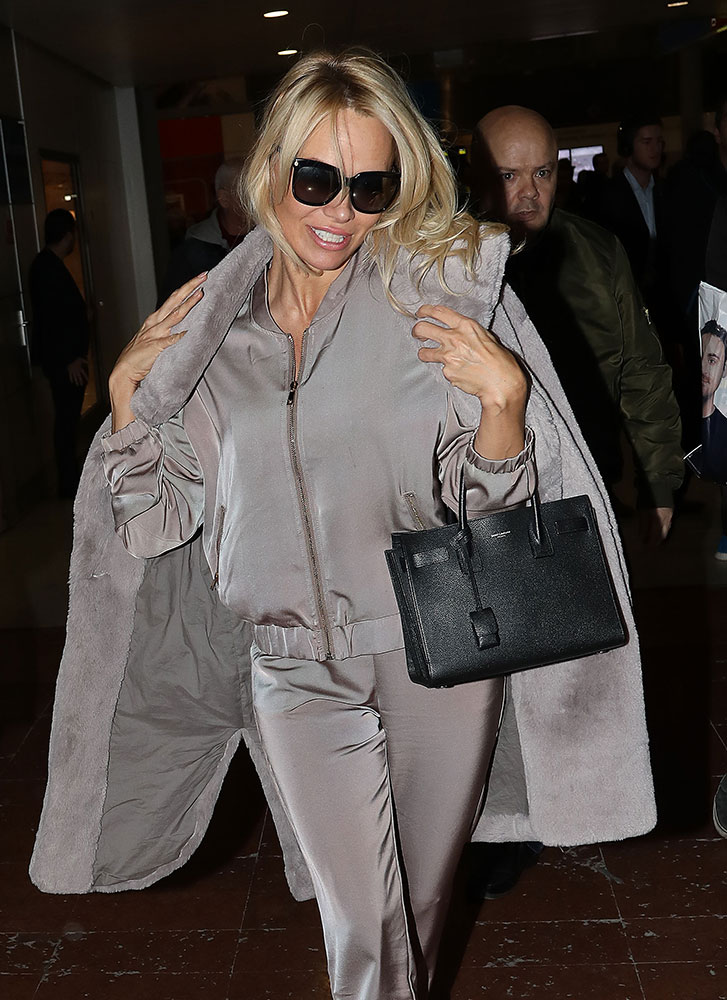 17 / 18
A year or two ago, she was a big fan of the bag in the slightly larger "small" size.
18 / 18
And clearly, Pam's been carrying YSL for years.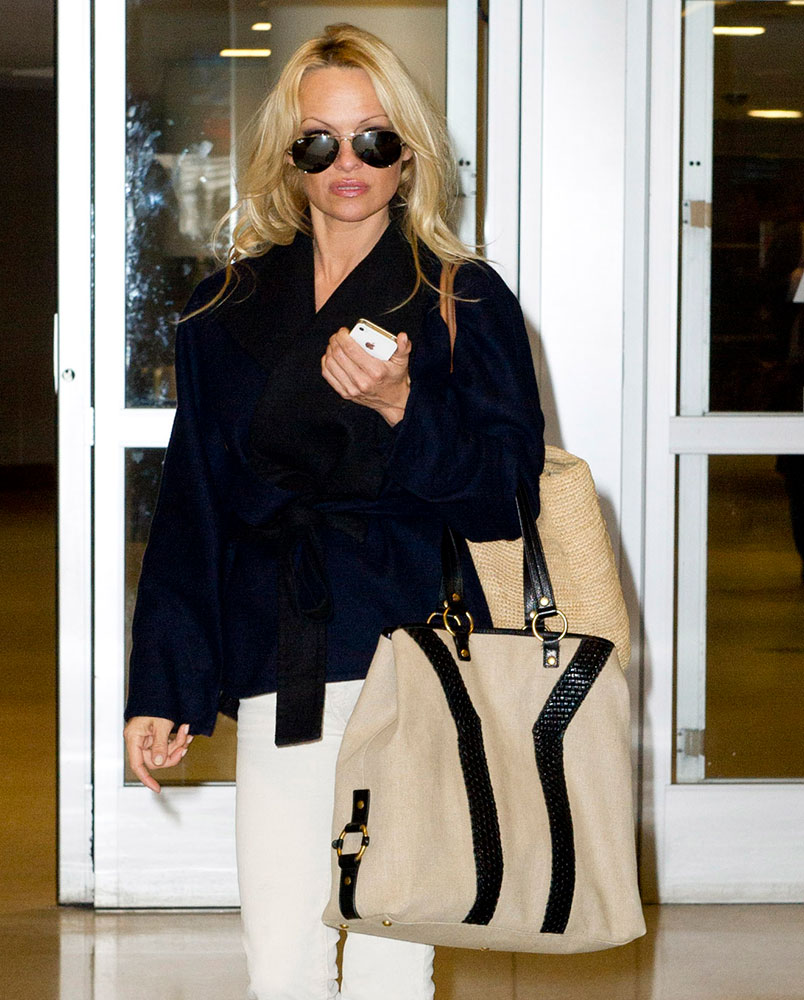 P.S. Please consider supporting our small, bag-loving team by clicking our links before shopping or checking out at your favorite online retailers like Amazon, Neiman Marcus, Nordstrom, or any of the listed partners on our shop page. We truly appreciate your support!